London's best freakshakes
The freakshake trend shows no signs of slowing down, probably due in part to the massive sugar rush from slurping these monster milkshakes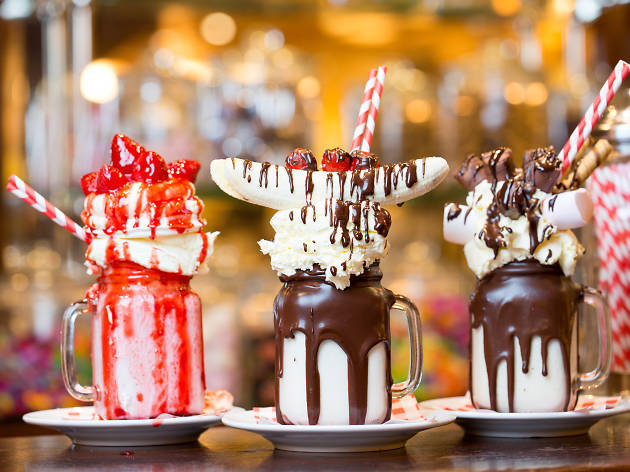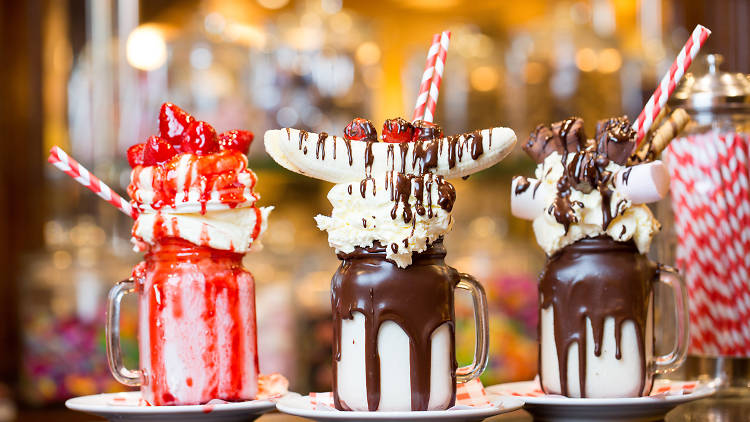 Could there be a more epic drink (if you can call it a drink) than the freakshake? Originating in Australia, these monstrous concoctions promise to fix all your sugar cravings at once with their combo of milky goodness, rich, gooey cake, cookie chunks, lashings of cream and a carnival of colourful toppings. Sure, it's impossible to look elegant whilst tackling one, but you only have to glance at social media to realise that London has made its mind up, and it wants its shakes served freaky. Here's where to find your next fix.
London's best freakshakes
Discover more over-indulgence
Ice-cream sandwiches were once the calorific preserve of New Yorkers, but these frozen treats have started making an icy impact on London's best ice-cream parlours, restaurants and cafes. It's a dessert or sweet treat sent from the heavens, with signature scoops of ice cream wedged between cake, cookies or wafer biscuits. While the rest of the capital catches up, here are our favourite frontrunners already serving swoon- (and occasionally spoon-) worthy ice-cream sandwiches.
Read more