London's best riverside restaurants
Discover the best restaurants to eat near the water, where the food is as good as the scenery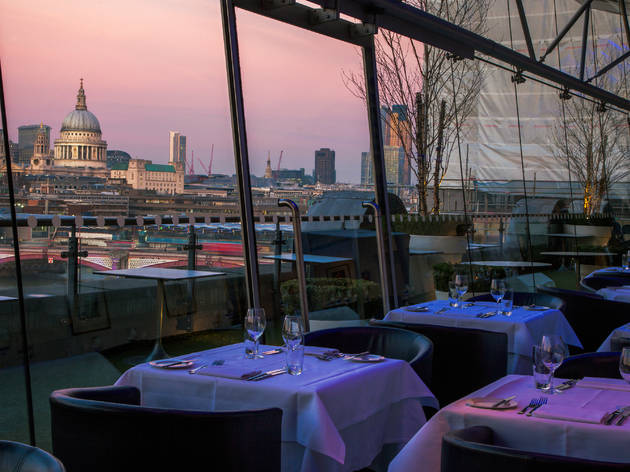 The waterways of London – be those mother Thames or the extensive canal network – provide some of the most scenic dining in the city, whether it's a plush riverside restaurant or a more casual pit-stop you're after. Cast your eyes south for a roundup of our favourite waterside restaurants in London (a few of which can also be found, inevitably, on our best outdoor dining and restaurants with a view lists).
Riverside restaurants in east London
Riverside restaurants in west London
Canalside restaurants in London
Riverside restaurants in outer London
Is there a better view of the sunset over the Thames than the one at Rick Stein's first London venture, in sleepy Barnes (and sitting on the site of what was the much-loved Depot)? Don't bet on it, and do ask for a window seat when you book. The food is what you'd expect from the eponymous fish fanatic: fabulous and varied seafood with strong Indian and Asian notes. Go for the signature Singapore chilli crab, but be prepared to make a mess.
Book now
Read more
This Bavarian beerhouse (which has no connection to Rick's place, above) could rely on its excellent riverside location to draw in the punters, but it doesn't – as an example of its type, flying the flag for Germany out in Richmond (there's another branch in Kingston), it's brilliant in its own right. There's no indoor seating, but why would you want to sit inside when the sunshine is sparkling on the river? Don your lederhosen for this menu, which features doughy pretzels, gigantic wurst and steins of Continental beer.
Read more
Find more interesting outdoor options
Find rivers a bit wet? The sky's the limit at London's rooftop restaurants
Read more