Thanksgiving meals in London
Give thanks for a bountiful harvest and stuff your face, US-style at these Thanksgiving feasts in London restaurants
Let's hear it for the 'special relationship'! With a huge number of US expats living in London, it's no wonder many London restaurants (American-specific joints or otherwise) choose to celebrate the main culinary festival of the States. Falling on the fourth Thursday of November – this year it's Thursday November 23 – Thanksgiving is your chance to have a pre-Christmas turkey dinner with our top pick of places to celebrate in London.
Find more great American feasts in London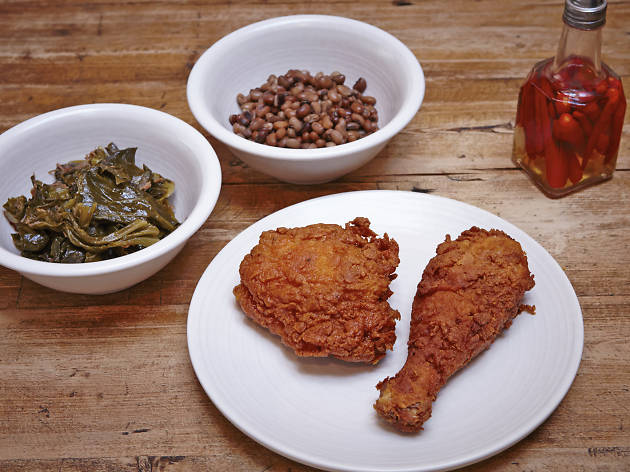 American restaurants in London bring out the best in the sought-after cuisine of the US. Think burgers, barbecue, hot dogs, ribs and other delicious forms of meaty goodness and you're on the right track. But read our list below and you'll discover there's so much more to US cuisine, especially when it's done to a tee in London restaurants.
Sponsored listing
This informal dining room doubles as the restaurant for the boutique Westbridge Hotel - a prime example of all the regeneration Stratford enjoyed in the lead up to the 2012 Olympic Games. It's just down the road from the Olympic Park, and close to Stratford High Street station, too.Offering a smart and relaxed setting for an afternoon or evening meal, the eclectic menu here boasts typical hotel restaurant food but with a fancy twist. With an a la carte menu and a lighter lunch menu, spanning everything from mouth-watering starters to irresistable puddings, you'll be spoilt for choice at Westbridge Hotel restaurant.