Romantic restaurants in London
Hot date? Discover the best romantic restaurants and cafés in London to help you set the scene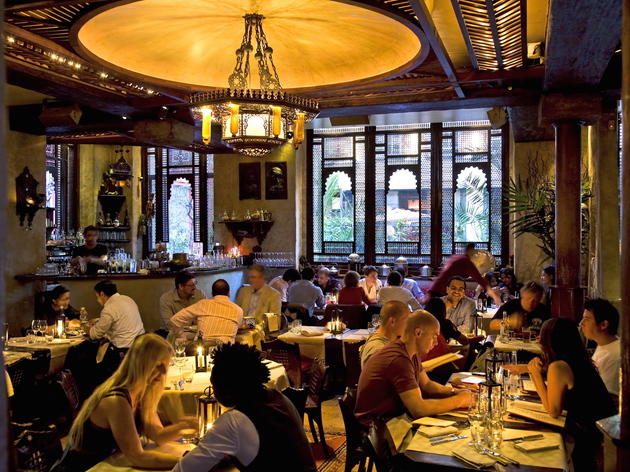 Whether you're looking for that first date venue, celebrating an anniversary or going in big for Valentine's Day in London, find the perfect place for love to blossom in our list of romantic restaurants in London. Unfortunately, a cheap date is seldom a romantic date so do be prepared to splash some cash.
Read our list of London's Michelin star restaurants
London is one of the top-ranked cities in the world for fine-dining. We're happy to report that London's status holds year after year, the capital decorated with Michelin stars aplenty. Here's a full list of all London restaurants that have earned the accolade of a Michelin star.
Read more
Find great deals in our favourite restaurants
Members and their friends can enjoy half–price meals all year round at some of our favourite places to eat, approved by our Food & Drink editors.
Read more
Sponsored listing
Kensington Wine Rooms
This Kensington restaurant and wine bar is one of three London spots from a group specialising in all things wine. Here you can sample more than 40 wines by the glass, as well as more than 150 bottles, from worlds old and new.  There's a pre-pay card system in place (a bit like an Oyster card), with wines by the glass are served from Enomatic wine dispensers, with pour sizes including 25ml, 125ml and 175ml. Wines come with detailed notes and are organised by helpful headers such as 'heavyweights', 'crisp & dry' and 'aromatic'. A number of natural wines are available, too. There's a European slant to the food menu, with options ranging from foie gras with onion chutney and brioche, tuna tartare and scallops with cauliflower purée, pancetta and samphire to char-grilled racks of lamb, fillet steak with hand-cut chips and aubergine and mozzarella ravioli with cèpes, pine nuts, baby red chard and parmesan.  
Kensington
Online booking