Romantic restaurants in London
Hot date? Discover the best romantic restaurants and cafés in London to help you set the scene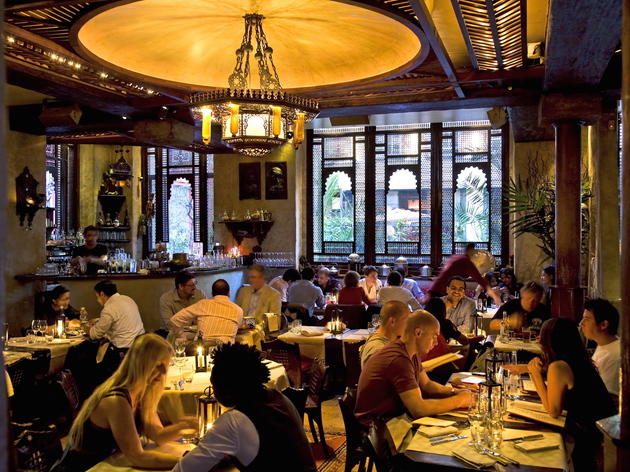 Whether you're looking for that first date venue, celebrating an anniversary or going in big for Valentine's Day in London, find the perfect place for love to blossom in our list of romantic restaurants in London. Unfortunately, a cheap date is seldom a romantic date so do be prepared to splash some cash.
Read our list of London's Michelin star restaurants
London is one of the top-ranked cities in the world for fine-dining. We're happy to report that London's status holds year after year, the capital decorated with Michelin stars aplenty. Here's a full list of all London restaurants that have earned the accolade of a Michelin star.
Read more
Find great deals in our favourite restaurants
Members and their friends can enjoy half–price meals all year round at some of our favourite places to eat, approved by our Food & Drink editors.
Read more
Sponsored listing
Peninsula Restaurant
Does London really need a fine dining restaurant at The O2? It's a question you'll ask yourself more than once at The Peninsula, which is tucked inside the InterContinental Hotel and promises 'dramatic views' over Canary Wharf and Greenwich Peninsula. In truth, the best view you'll get here is of the food that's placed in front of you. The dishes are artfully put together and, quite simply, beautiful. A starter of pink and tender Iberico pork fillet combined particularly well with soft pieces of prawn ceviche and some glossy blobs of squid ink, while the other end of the meal featured a sensational vanilla parfait with sticky toffee and tonka crumble that I devoured within seconds. It's a shame, then, that nobody's here to enjoy it. Maybe it's the location. Maybe it's because the average price of a main is nearly £30. Either way, the lack of bodies gives the place a very strange, stuffy atmosphere. The waiters are outstanding and they do their best to bring some energy into the otherwise silent room, but we can't help feeling that The Peninsula needs to loosen up a little to attract The O2 masses.