Romantic restaurants in London
Someone special to impress? Discover the best romantic restaurants in London to help you set the scene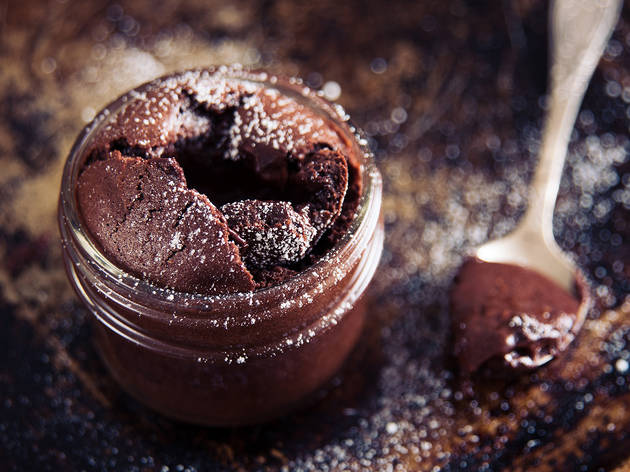 Shakespeare was onto something when he declared music the food of love. But, sometimes, food is the food of love – as seen in our list of London's best romantic restaurants. Looking for a classy joint for Valentine's Day? A sensuous spot to impress a first date? Or just a year-round location to keep the fires of love from going completely cold? From chic French spots to elevated Japanese joints, we've got something for every amorous encounter (including some of London's best restaurants, full stop). Of course, a cheap date is seldom a romantic date so do be prepared to splash some cash.
Read our list of London's Michelin star restaurants
London is one of the top-ranked cities in the world for fine-dining. We're happy to report that London's status holds year after year, the capital decorated with Michelin stars aplenty. Here's a full list of all London restaurants that have earned the accolade of a Michelin star.
Read more
Find great deals in our favourite restaurants
Members and their friends can enjoy half–price meals all year round at some of our favourite places to eat, approved by our Food & Drink editors.
Read more
Sponsored listing
Wulf & Lamb
Got a sweet-toothed vegan in your life? Take 'em to Wulf & Lamb. This Chelsea newbie, on the faintly magical Pavilion Road (a pedestrian-only cobbled mews opposite Peter Jones that's a bit of a local secret) has a terrific line-up of posh cakes and exotic desserts. It's stylishly minimalist – all glass, high peaked ceilings and marble tables – not too shabby for spoiling a friend, even if the lights are far too bright for romance. Just be careful about bringing them for sit-down savouries. One side of mac 'n' (cashew) cheese, was a true star: creamy and crunchy and utterly addictive. Another, a tersely described seasonal salad, turned out to be two kinds of apple with bergamot, walnuts and a persimmon dressing. Not too shabby. There was also a decent green coconut curry, plus an ackee and black bean burrito that needed punchier seasoning but was otherwise fine. But steer clear of the Wulf Burger. This signature dish featured a seitan patty that was so grainy and chewy, it was like eating sawdust (and, to add insult to injury, came served in a too-dry bun). Happily one of the kick-ass puds – an intensely fragrant mango and passionfruit 'cheesecake', served on a macadamia and pistachio base – ending things on a high. Final point: ordering here is a pain. There's table service for drinks, but not for food (for that you have to go downstairs and pay at the counter). So if you're having both, you can end up with two bills. Fix this, and that dreadful burger, and W&L could be m