Authentic international bakeries in London
You're probably going to end up eating a lot of pastry after reading this feature – and we're not sorry at all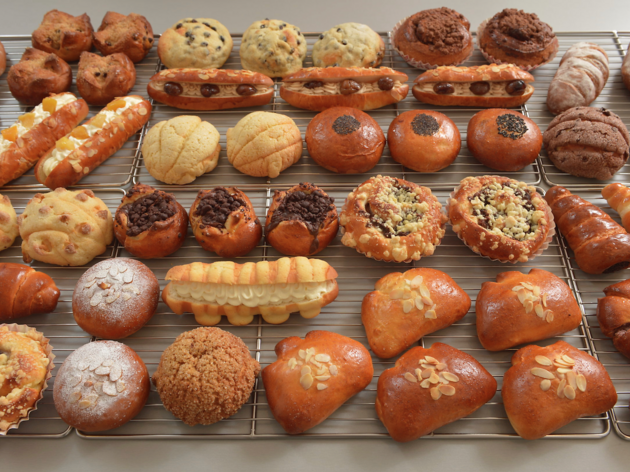 The Peruvian one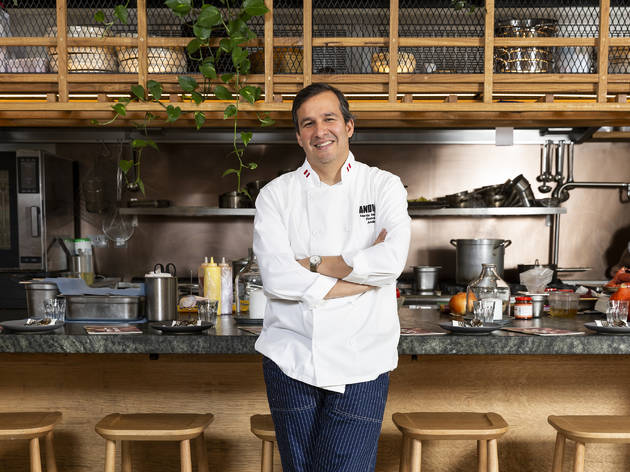 Scott Chasserot
Ceviche's Martin Morales opened Andina Bakery earlier this year
'The first time I went to the Andes I was six years old. I was visiting my grandmother, Mamita Naty, in Santiago de Chuco. She was an Andina – someone from the Andes – and I'll never forget getting off the bus after a long, dusty journey, absolutely starving, and smelling warm bread from the bakeries nearby: fresh rolls and cinnamon-scented chancay, which is similar to brioche. It was magical, and I always knew I wanted to bring a little piece of that here to London. This is actually the first Peruvian bakery outside Peru! Me and my team go there twice a year, and we've spent the past two years researching all the baking traditions. By their very nature they're organic, zero-waste and slow – they really nourish you. We're using a lot of ingredients that might be new to people, too: [plants like] amaranth, maca. Some of our bakes are very traditional. We make cocadas, which are a bit like macaroons, and pan francés, our crusty rolls – but others combine European techniques with Peruvian flavours, like our sweet potato and Andean herb sourdough. And yes, the smell is wonderful – it's so much sweeter than anything you'd find in an industrial bakery.'
155 Westbourne Grove, W11 2RS.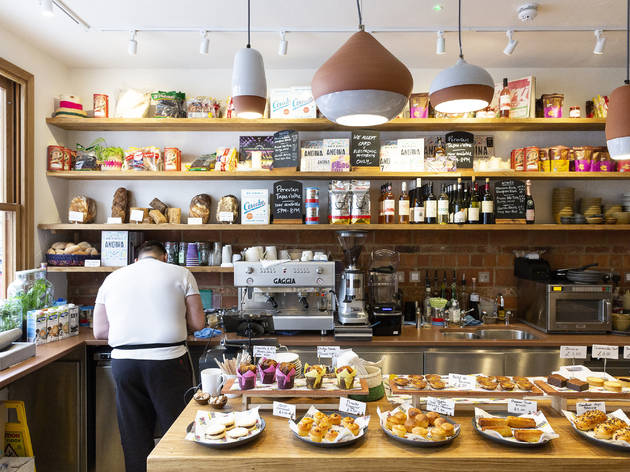 Scott Chasserot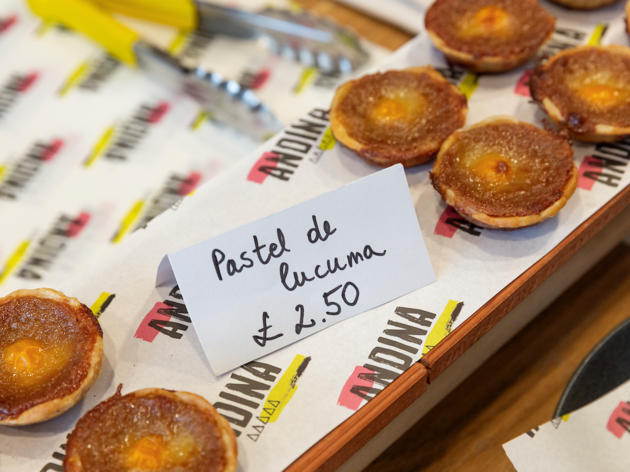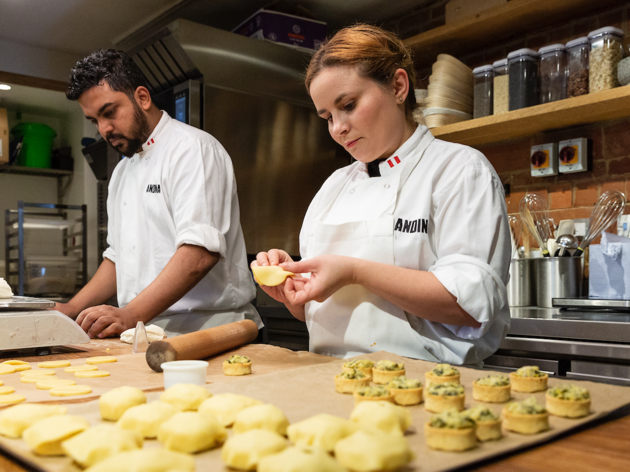 The French one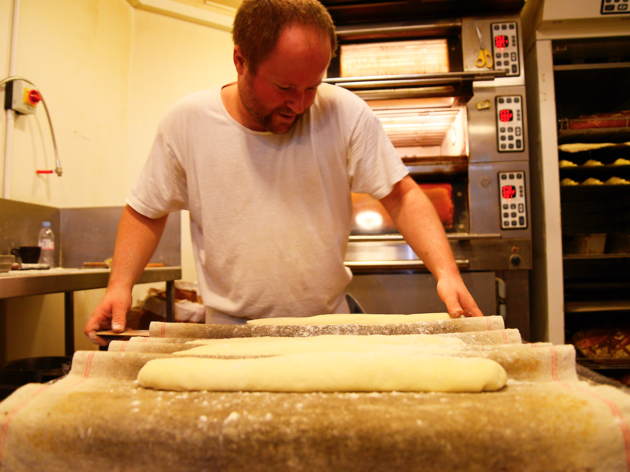 Mathieu Esposito runs bakery Aux Pains de Papy on Gray's Inn Road
'My wife and I knew King's Cross from the Eurostar. I remember walking up Britannia Street, spotting this building and knowing it was the place for us. It's five years since we opened, and we're incredibly lucky to be so busy, and to have such nice customers. Most of them are English: I think coming here in the mornings reminds them of their holidays. Today I baked 350 croissants, using French flour and butter from Normandy (not that the English stuff isn't good – it is!), and sold them straight out of the oven. It takes four or five hours every day just to do that. We used to sell them at the same price as the Costa nearby: I wanted people to discover what a good croissant really was, without the big artisan price tag. I'm up at 1am to get to the bakery, and I get the bus from Paddington. You don't think you'll bump into the same faces at that time at the bus stop, but you do. On Fridays I see people on their way home from a night out – their day is coming to a close, but mine is just beginning.'
279 Gray's Inn Rd, WC1X 8QF. King's Cross.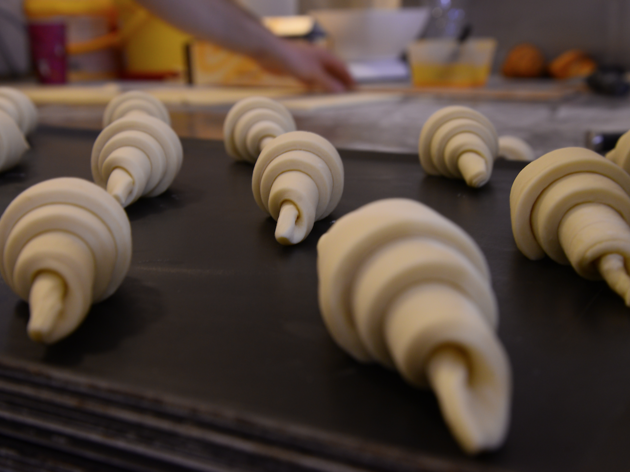 The Ghanaian one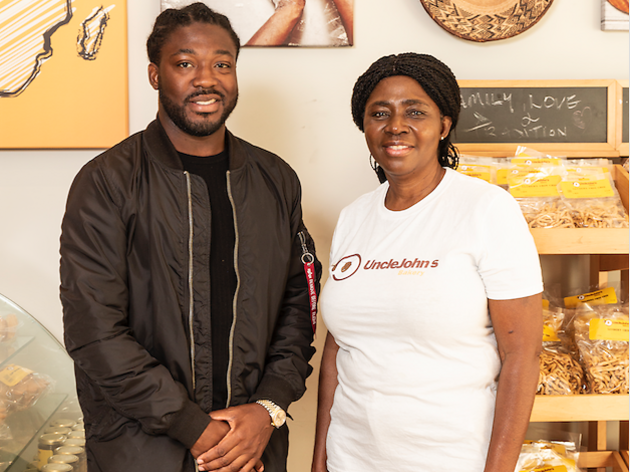 Uncle John's Bakery has been run by Sam Mensah's family for 23 years
'Ghanaian sweet bread is totally unique – it's soft, with spices and vanilla. When my parents came to London from Ghana they really missed it, so they bought the imported stuff but it just wasn't the same. They eventually got hold of a family recipe and started baking it for themselves; my dad would spend nights in a local bakery after his day job in a factory. Word got around the community, and my parents decided to open their own shop in Tottenham. That was 23 years ago, and today we've got two factories as well as the store; we deal with Tesco and a lot of catering companies. Our drivers deliver in and around the M25 six days a week, and we cover the whole of the city, plus Leeds, Manchester, Birmingham… I even got an email from America the other day from someone wanting to place an order. Tourists come to London and visit us specially: we're like Big Ben! Doughnuts – bofrot – are really popular too. When you go back to Ghana they fry them on the roadside then walk around with them in a little box for people to buy as street food. We really care about what our customers want – they're our everything.'
76 West Green Rd, N15 5NS. Seven Sisters.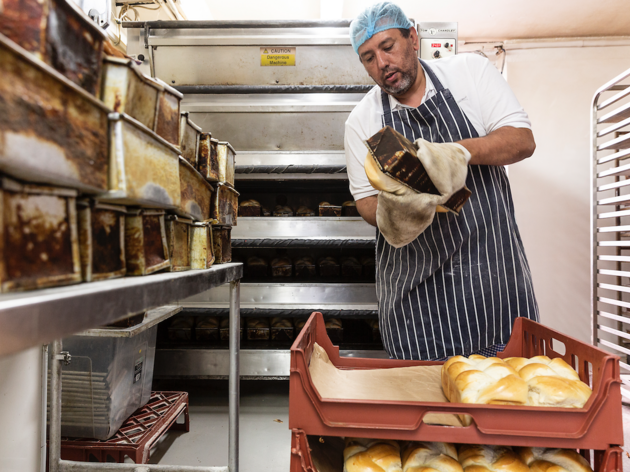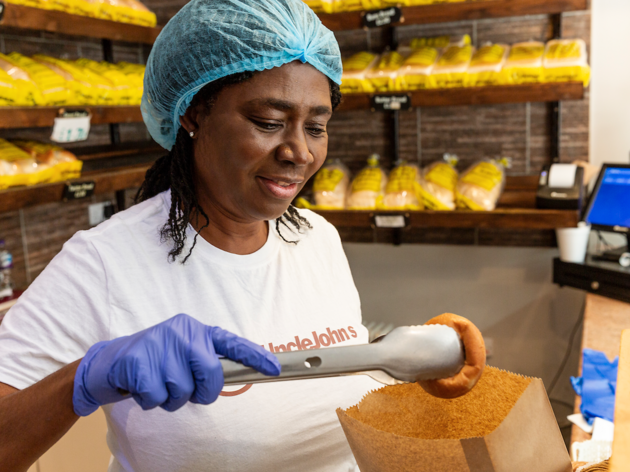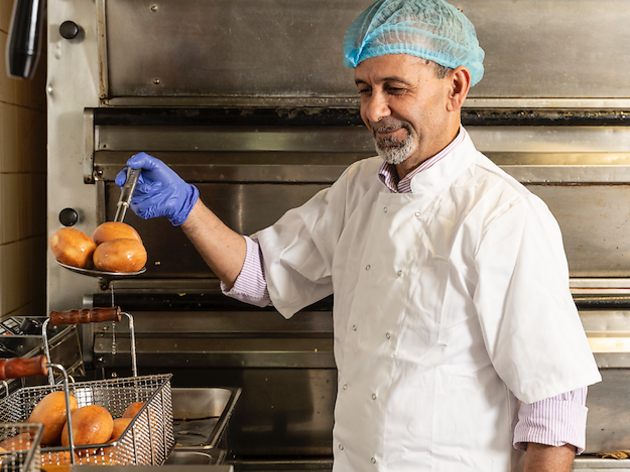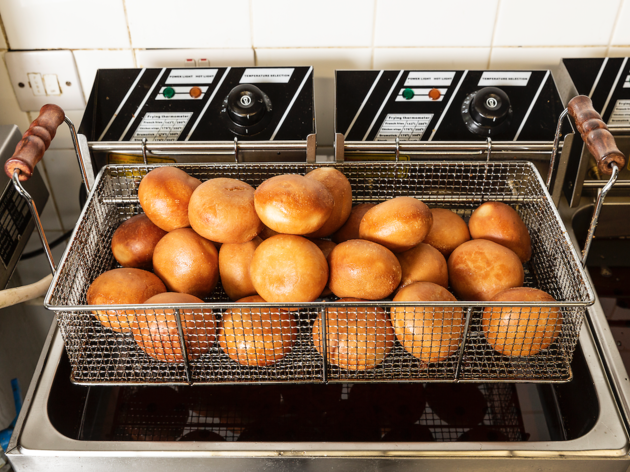 The Japanese one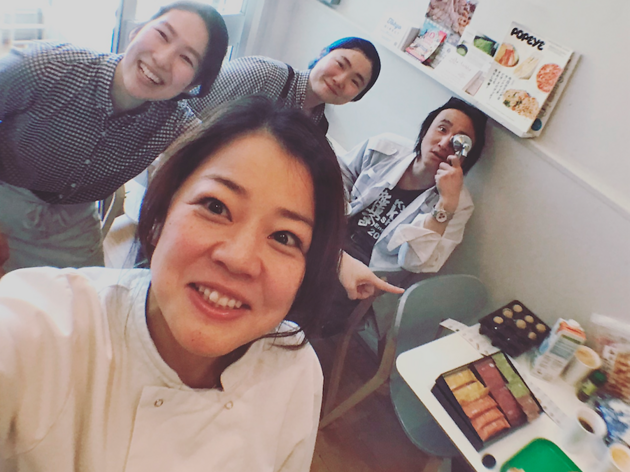 Motoko McNulty has run Happy Sky Bakery since 2007
'I'd recommend starting with one of our green tea custard buns, or maybe a yakisoba sandwich: picture a hot dog bun filled with fried noodles. Then there's our Japanese curry bread, and our chocolate volcano bread, which won bronze in the 2017 World Bread Awards. We cut the top off, and inside is a homemade chocolate filling exploding out. Delicious! I used to have a catering business, mostly working with Japanese clients, but three years ago I decided to open a bakery. Now we get customers of all ages coming from all over the country. Children love the fun breads with faces drawn on them, and the brioche biscuit "monsters". Last week we had someone visiting us from Southampton, but the furthest anyone's ever travelled from for our bread is Scotland. That made me so happy. When you're a zombie from getting up to start baking at 4am, it makes it all worthwhile.'
94 Askew Rd, W12 9BL. Goldhawk Rd.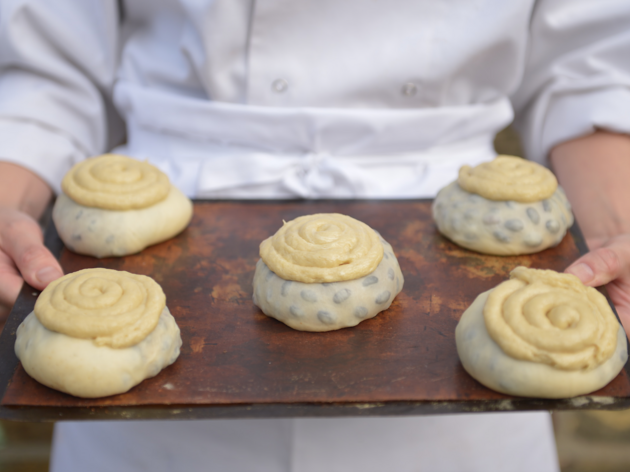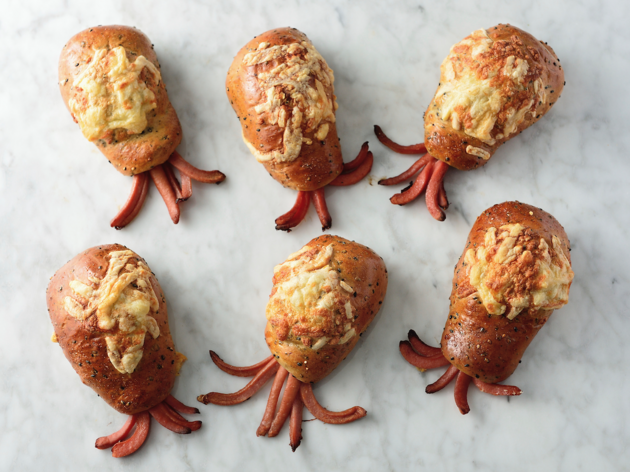 The Portuguese one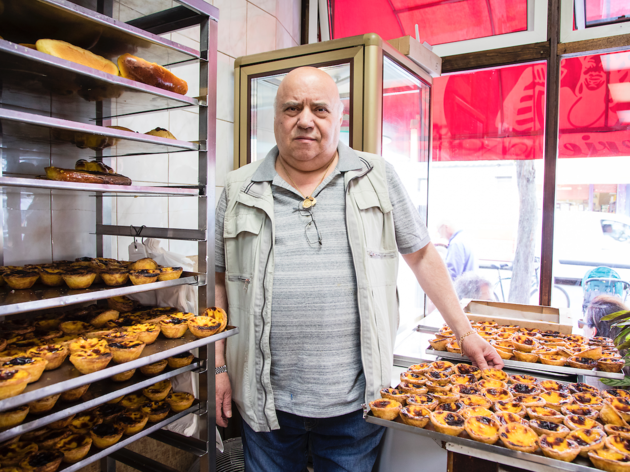 Carlos Gomes has been running Lisboa Patisserie since 1983
'We opened in 1983. We already had a deli, but our customers were always asking us for Portuguese cakes – there was nowhere selling them in London. This place became available, we enquired, and the rest is history… Our bestseller has always been the pastéis de nata, the custard tarts. Every day we sell about two-and-a-half thousand, and a lot more on the weekends. We have nine bakers and, let me tell you, they're all very busy! I think what people keep coming back for is the freshness. So many of the pastéis de nata you get in London come over from Portugal frozen, but ours are always baked fresh from scratch. Always.'
57 Golborne Rd, W10 5NR. Westbourne Park.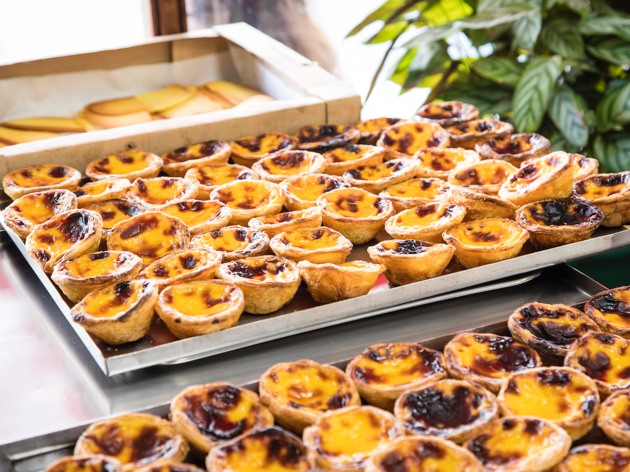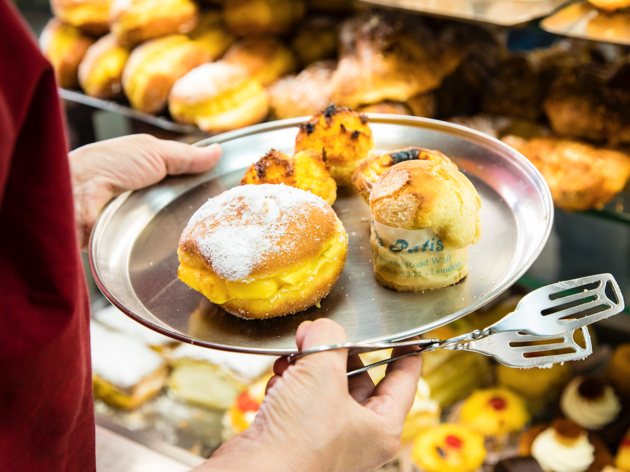 The German one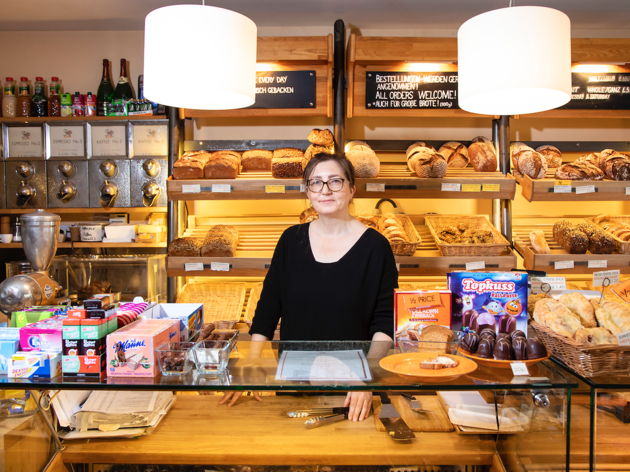 Andy Parsons
Petra Braun heads up Hansel & Pretzel, a bakery in Richmond
'We started with the name! Home baking is really important in Germany, and each region has its own traditions. I'm from the south and my partner Peter Wengerodt is from east Germany, but both our mothers used to bake for the family every weekend. I was an architect and Peter was a heating engineer, and we thought this would just be a side business, but the German School London is [near] here, and it just kept growing. When we were drawing up our plan ten years ago we imagined what we would want as customers. We knew that would be all the things Germans miss when they're abroad, one of which is bread. There's a huge variety back home, and in the beginning we found it hard to get hold of ingredients like spelt flour. But now English people have realised there's much more to bread than just sliced white. We've also got six different types of apple cake, sandwiches for picnics in Richmond Park, cheesecakes… And, of course, pretzels. Ours are all handmade, and they aren't like the American ones – they have a crunchy top, and when you have them with butter they're something very special.'
71 Ham St, TW10 7HW. Twickenham rail.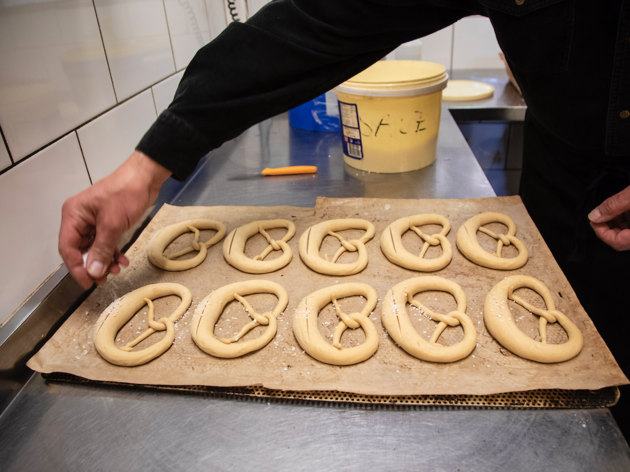 Andy Parsons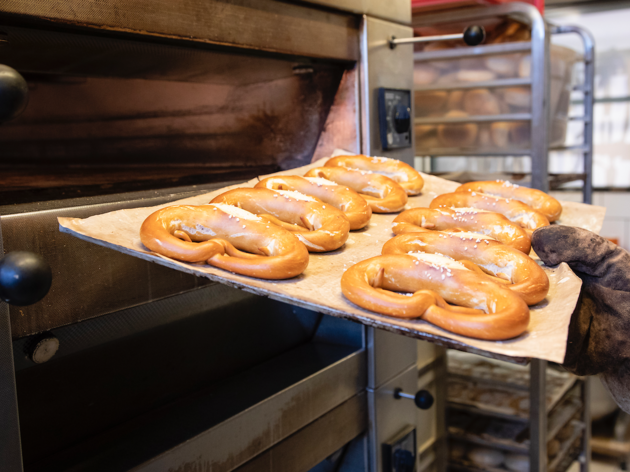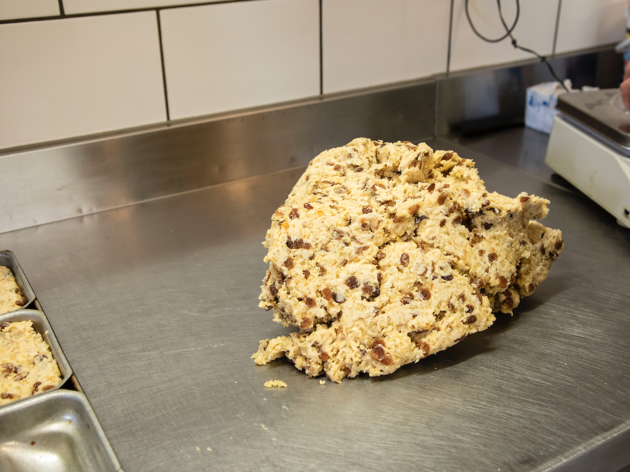 Andy Parsons
The South Asian and Middle Eastern one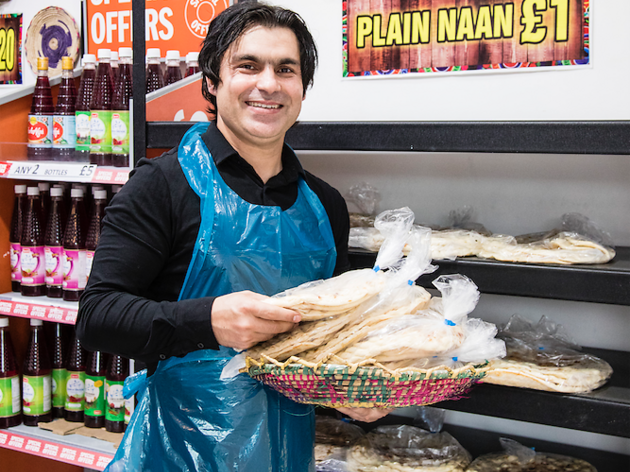 Andy Parsons
Imran Ahmed runs Southall Naan Dokan, open since 2010
'We want customers from Indian, Pakistani, Afghan and Middle Eastern communities to be able to come into the shop and get specialist naans that fit their cuisines. What's our secret? We bake our naans fresh every single day – that's it. There's been naan bread on the shelves of supermarkets in London since the 1980s, but it's always the long-life stuff, never fresh, and naans need to be really soft, otherwise they just don't do justice to the curries you're serving them with. We actually find that sales are weather-dependent: when the sun's out, it's a good day! If it's quiet we'll experiment. We have kulcha, which is fluffier, plus a keema naan made with mince, cheese naan, chilli naan, aloo naan made with potato… I'm working on some new ones right now, actually.'
141 The Broadway, UB1 1LP. Southall rail.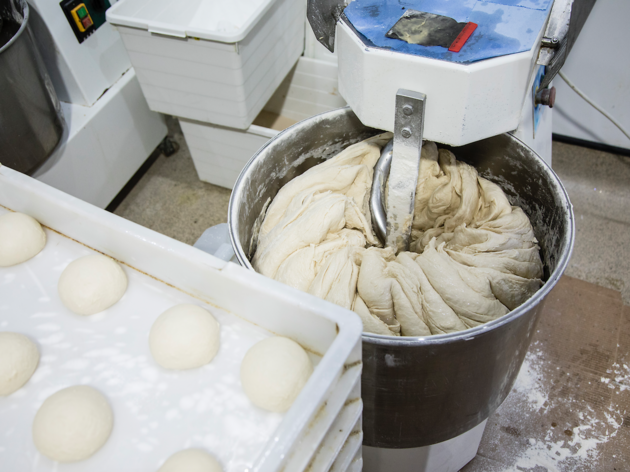 Andy Parsons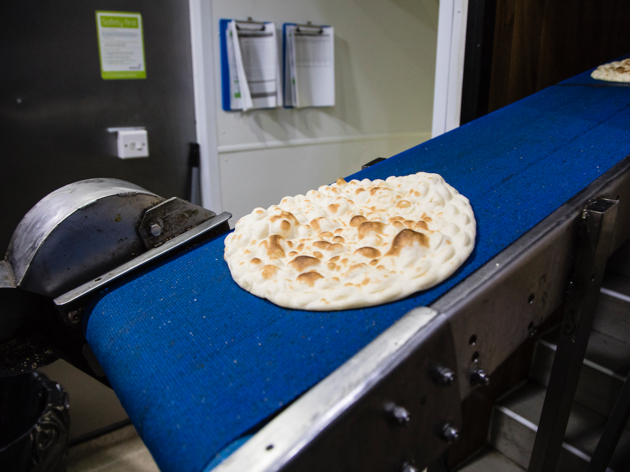 Andy Parsons
Snap up exclusive discounts in London
Time Out's handpicked deals — hurry, they won't be around for long...