Heads up! We're working hard to be accurate – but these are unusual times, so please always check before heading out.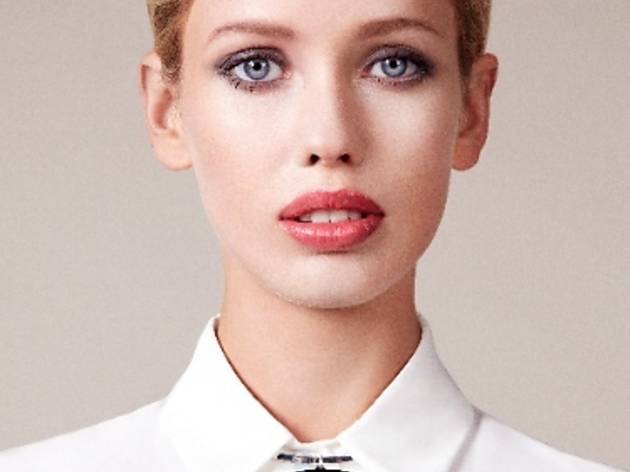 1/5
Holly Fulton Beatrice Necklace Laser-Cut Perspex Pendant, £110.00. www.ebay.co.uk/Holly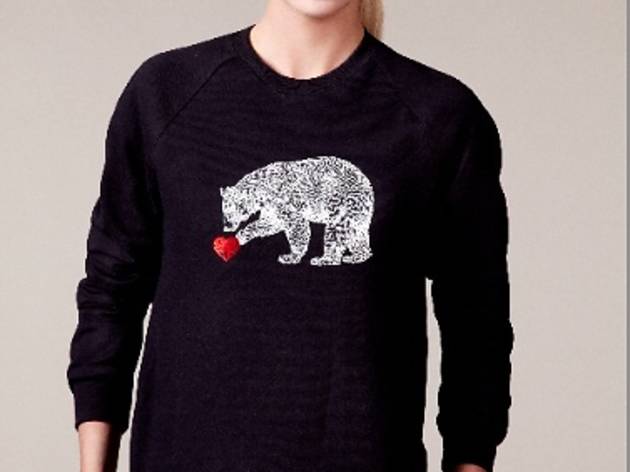 2/5
Holly Fulton Black Sweatshirt With Screen Print, £120.00. www.ebay.co.uk/holly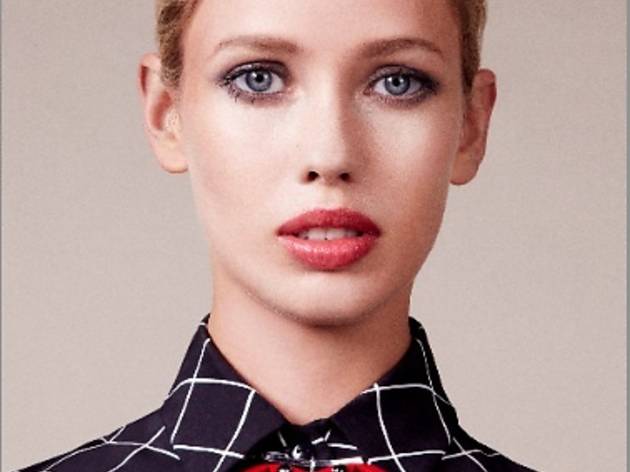 3/5
Holly Fulton Hearty Hand-Cast Red Pendant With Swarovski Crystals, £95.00. www.ebay.co.uk/holly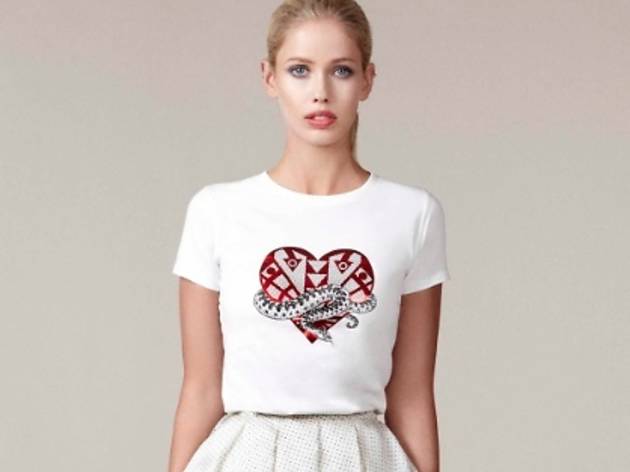 4/5
Holly Fulton Cream T-Shirt With Screen Printed Red Foil Heart, £85.00. www.ebay.co.uk/holly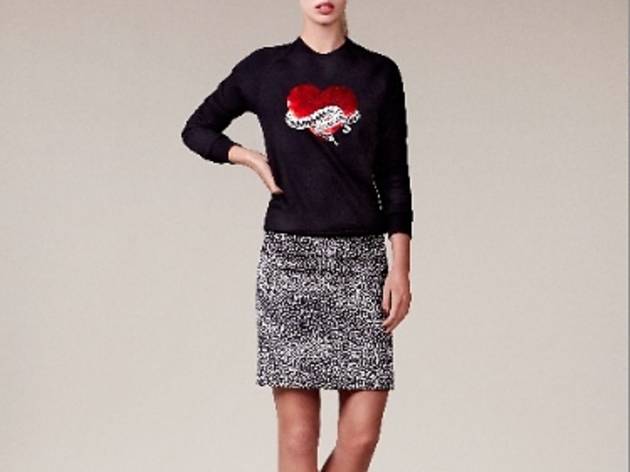 5/5
Holly Fulton Black Sweatshirt With Screen Printed Red Foil Heart, £120. www.ebay.co.uk/holly
Holly Fulton interview: 'I got my Chanel trainers from eBay'
As she prepares her eighth London catwalk show, the Scottish designer tells us why she's selling her latest line on eBay
What made you sell your latest collection on eBay, home of kettle auctions, rather than in plush boutiques?
'I wanted the eBay collection to be a less scary way to get into my designs. I've taken the gentler bits – the hand-screen-printed sweatshirts and the resin necklaces – for eBay. But I didn't want to offer people a lesser version of the catwalk, which is what often happens with collaborations. So we've taken proper pieces from the main collection, just the ones that have lower prices.'
Do you use eBay yourself?
'I am on there every day. I wear a lot of vintage '90s fare, and it's the best source for that. The best finds are when people have taken a dodgy shot of something that turns out to be quite brilliant. You've got to look beyond the pic – it might be just the best thing you've seen in your life. I got my Chanel trainers from eBay.'
So now you're a big name in fashion, you don't just live in designer apparel?
'Oh I buy designer stuff. But I do love car boots and jumble sales. I like Chiswick car boot sale – especially for jewellery ideas. My fallback career would have been as an auctioneer. I love the bargain hunt. The idea that there's a hidden gem waiting to be found.'
How do you account for the new Scottish fashion army that's storming the London style scene?
'I don't know how it's happened, but Jonathan Saunders, Christopher Kane, Louise Gray – we're obviously coming from a very rich scene. Scots have a healthy respect for culture. And you've got Rennie Mackintosh as an early user of pattern. A lot of people notice the connection between my work and his.'
Your style is distinctive, which means it's highly imitated. Does that drive you mad?
'To me that's just the biggest compliment you can have. If people are distilling your work into other things, that means there's something there worth copying. It's funny when you see people wearing things that were taken from you, but by the time it hits the streets, I'm on to something else.'
Holly Fulton's eBay collection is available until Wed Sep 18.