Literary London: events and activities for book-lovers
Pull up a chair and get totally engrossed in our guide for London book worms, from beautiful libraries and landmarks to book-based events and literary talks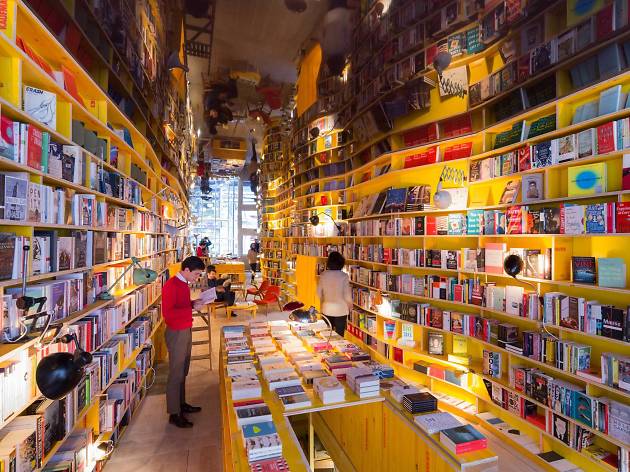 Are you sitting comfortably? Then let us begin our tale of literary London... Actually, it's not really a tale, it's more a one-stop shop for all our favourite book-based things to do in the city. No end, no beginning, just books. From literary landmarks and London's best bookshops, to talks, events and anything else you can shake a hardback at, rummage through our guide to London for book-lovers and go get story hunting.
The London Literature Festival once again fills the Southbank Centre with acclaimed authors, poets, speakers and collaborators for a fortnight of wordy events. Celebrating its eleventh year in 2017, the festival will include live readings, talks and workshops.
Read more
Discover the loveliest libraries in London
These gorgeous libraries have a lot more to offer than just reading material. Come in and explore (quietly).
Read more