Ten great local parks in London
Your tiny terrace not cutting it this summer? Head to your local public lawn instead
Their
Royal cousins
are great, but sometimes you can't beat an afternoon amid the scruffier splendour of one of London's laid-back local parks.
Find your nearest below.
Barbecues allowed? No

Opens 7.30am

Closes Dusk

Transport Canonbury overground, Stoke Newington rail
What's it like? Calm, lush, spacious and diverse in its population; young families, canoodling couples and football lads are among the regulars, but rarely does it feel like anyone one group's about to take over.

Main recreational activities? Depending on which side of 30 you are, there's the charming, recently restored Grade II listed Clissold House to admire (from the outside only, unless you're getting married in it), or a decent-sized skatepark and open-air table tennis area.

What's new? Along with the aforementioned improvements to Clissold House and the skatepark, 2012's Lottery-funded refurbishment also brought several new kid-centric attractions to the park. Look out for new animal enclosures to the park's small farm, a butterfly dome, a large play area, five-a-side football facilities and more.

Any weird ones? The guy who floats around offering £5 foot massages to groups of sunbathers can be either an irritant or harmlessly hilarious, depending on how much cider you've had.
Read more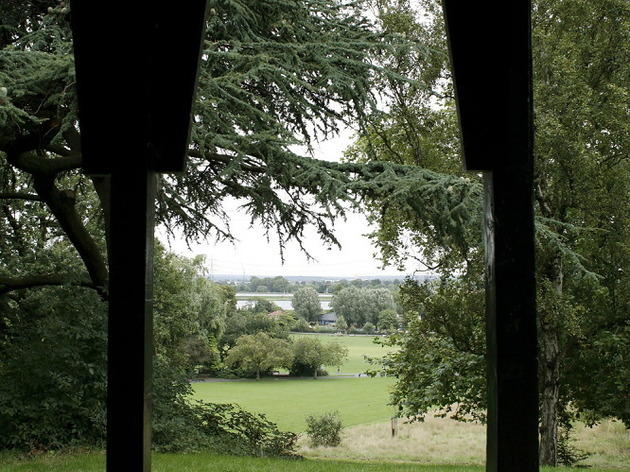 Barbecues allowed? No

Opens 7.30am

Closes 9.30pm in summer, 4.30pm in winter

Transport Stamford Hill or Clapton rail or Clapton overground
What's it like? London's most beautiful, untouched local park. A fountain, a graceful slope, a playground, tennis courts, a bowling green, a cricket pitch and a bit of tangled shrubbery for the kids to get lost in. There's an upscale fresh-juice-and-homemade-cake sort of café at the top, and a great greasy spoon by the river at the bottom.

What's new? Very little changes in this part of the world, which is just how we like it.

Main recreational activities? Pottering, picnicking, sunbathing, non-strenuous sports. The slope is great for sledging in the winter, or the rolling of cheese and/or children in the summer.

Any weird ones? On hot weekends, the stretch of river at the bottom of the park is a noisy jostle of boats of all shapes and sizes, from Victorian narrow barges to inflatable dinghies. The bridge across to the marshes makes for a great lookout post from which to watch the fun.
Read more
See local parks in south London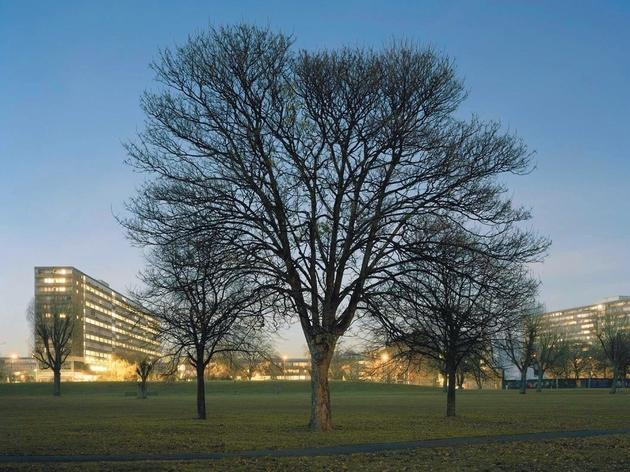 Barbecues allowed? Yes, in the designated area (see the map below)
Opens 7.30am
Closes Dusk
Transport Elephant and Castle tube
What's it like? A long-thin stretch of green hills, hidden playgrounds and swan-inhabited lakes nestled among the grey estates of Walworth Road. The park's nearly completed a £6 million makeover, so the 113 acres are currently looking mighty smart and luscious.
What's new? A 'national-sized' BMX track is due to open by the end of July, if adrenaline sports are your bag. A stroll across the new wooden bridge over the lake (which now has impressive 30ft fountains) is a more tranquil alternative.
Main recreational activities? There are sports aplenty here – tennis courts, cricket lawns and football pitches, plus a signposted 5k running route and fishing in the lake. The massive adventure playground is a hyper kid's dream, and there's even a gokarting track for under-16s (currently closed for refurbishment).
Any weird ones? Only the geese, who seem to quietly threaten to scare joggers into falling in the lake…
Read more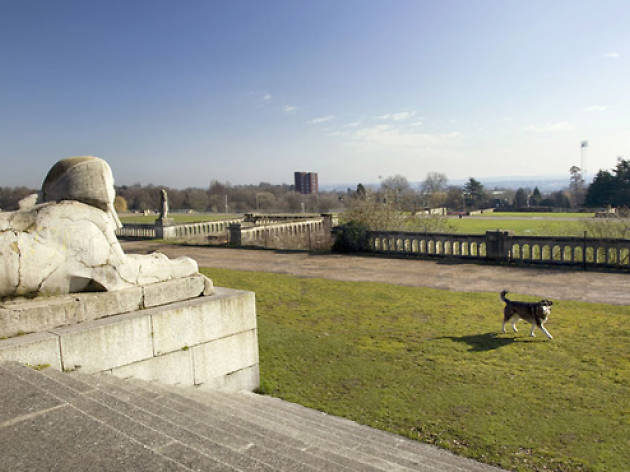 Barbecues allowed? No

Opens 7.30am

Closes Dusk

Transport Crystal Palace overground

What's it like? Vast, grassy and very hilly – climb high enough and you'll be treated to a fantastic view of the London skyline. It's got stacks of sporting history, too, having hosted the FA Cup final (21 times!) during the late 19th and early 20th centuries.

What's new? Not much, really, although the recent-ish refurbishment Crystal Palace train station (which sits on the park's southern edge) and its connection to the London overground network now means the park's accessible from pretty much anywhere in the city.

Main recreational activities? Just about everything you'd expect from a 78 hectare patch of grass in zone four, plus a few things you absolutely wouldn't. It's home to London's biggest maze, for a start, as well as a collection of hundred year-old, life-size dinosaur sculptures and a racetrack for remote-control cars.

Any weird ones? Nothing crazy during the summer, but come the snowy season, look out for bobble-hatted nutters using the park's gentle slopes for ski practice.
Read more
See local parks in east London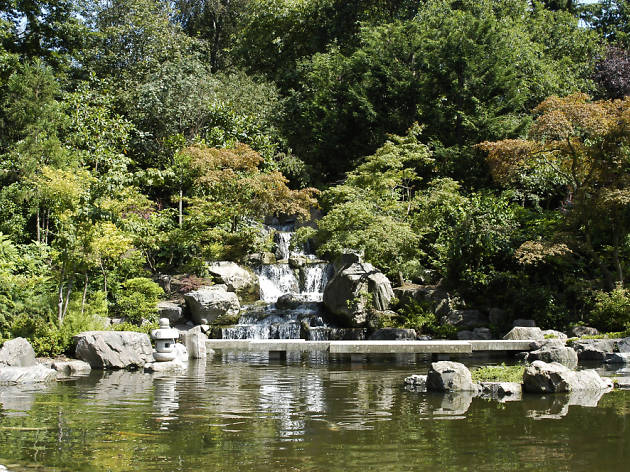 Barbecues allowed? No

Opens 7.30am

Closes 30 minutes before dusk

Transport Holland Park or High Street Kensington tube
What's it like? Undeniably your upper-class park. Minutes away from all the rather imposing houses of Notting Hill, it's a striking mix of the practical and the beautifully landscaped: carefully tended lawns, sheltered pathways and Japanese gardens sit alongside busy playing fields and overgrown woodland, but there isn't an alcohol soaked barbecue in sight.

What's new? Opera. The annual Opera Holland Park festival season, showing works from the likes of Puccini, Donizetti and Bizet, happens every June, July and August. Staged on the old ruins of Holland House, and covered by only a canopy, the opera isn't that expensive (£12-£70) and you can book a picnic.

Main recreational activities?
Dog-walking, peacock-spotting, playing in the children's park, football, lounging in the sun, walking through the shady foresty bits and generally soaking up the posh garden culture.

Any weird ones? Gucci sunglasses-wearing dog owners who bray loudly on their phone throughout their saunter with Fido, which they believe equates to an hour in the gym.
Book now
Read more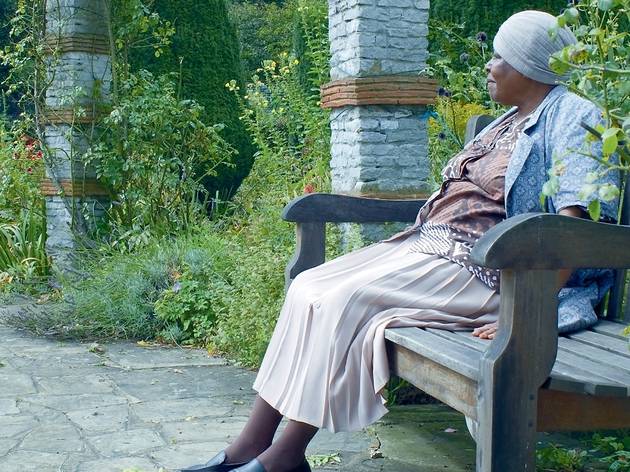 Barbecues allowed? No

Opens 7.30am

Closes Dusk

Transport Chiswick Park or Turnham Green tube
What's it like? A mecca for yummy mummies from nearby Chiswick and Hammersmith, Ravenscourt Park is home to not one but four children's play areas, a pretty little lake, a bowling green, tennis courts, a modest paddling pool, a secret garden and a cute little café dispensing obscene cakes by Fait Maison.

What's new? Outdoor film screenings are scheduled for summer 2013. Those willing to take their chances with the elements can take their pick from films including 'Top Gun', 'Terminator', 'Fight Club' and 'Moulin Rouge'.

Main recreational activities? There's fierce competition along the pathways as joggers desperately try to avoid designer dogs, posh prams and the occasional top-off, Stella-wielding wasteman. Tennis, football and bowls players are also provided for.

Any weird ones? Don't be perturbed by a strapping, ruddy-faced giant roaming the park. Chances are it'll be local resident Matthew Pinsent.
Read more
Acton Green Common, W4
Barbecues allowed? No

Open 24 hours

Transport Chiswick Park or Turnham Green tube
What's it like? Containing more Bugaboos than a Destiny's Child reunion, Acton Green Common is green and pleasant little strip of greenery outside of Turnham Green station. Reputedly the spot for a battle between Royalists and Republicans during the English Civil War, you're unlikely to see anything kicking off here these days – unless there's a spot of pram rage.

What's new? Very little. Change in Chiswick seems to move at a slower pace than elsewhere in the capital.

Main recreational activities Toddlers on scooters love the pathways, while a children's playground thankfully keeps the majority of little 'uns behind bars. Twenty- and thirty-something couples and groups of teenagers tend to settle for the old favourite of drinking tinnies or a bottle of vino from the local offy. There's also a five-a-side football centre on the adjoining Chiswick Common.

Any weird ones? At dawn, when most sensible people are still tucked up in their beds, a drill sergeant yells instructions at compliant locals as part of the regular boot camp classes.
See local parks in north London
Sponsored listing
Butifarra
Squished between Soho's all-day buffets and grubby, perennially packed pubs is Butifarra, a casual all-day café specialising in the eponymous South American snack. In truth, they specialise in just a few things; the brief menu only includes food that they make very well indeed. A 'butifarra' is a Peruvian ham sandwich. They're traditionally made with slices of spiced 'jamón del país' and a sort of red onion relish called 'salsa criolla'. Here, you'll choose from hot options beef short rib and roast pork or from a few cold-cut combinations, each of which is topped with a generous spread of sweet potato mayonnaise, fresh lettuce and that sharp, crisp red onion. Soft bread, quality fillings, a gentle crunch; everything you want in a filled roll. It even comes with crisps. They do corn bread just as well; a chicken and chorizo arepa from the all-day brunch menu is essentially a delicious, squidgy club sarnie. Weirdly, though, given the name, it's Butifarra's ceviche you should visit for. Perfectly fresh, not too sharp and very affordable at £6 a portion, it's an unpretentious taste of Peru that the owners are clearly very proud of. It's a shame they're not as bothered about pudding, but do pick up a crumbly little 'alfajor' biscuit, if only for the dulce de leche filling. There's no booze on the menu but for £5 corkage you can bring a bottle of wine, making it a bargain dinner spot, especially in spenny Soho. Whatever time of day you visit you'll be well fed and warmly greeted
Venue says: "Vote for us as Best Cheap Eat in Food Monthly Awards and receive 20 percent off your meal! Contact the restaurant for details."