Secret London
Explore a totally different side to the city with our guide to secret London – featuring lesser-known museums, low-key bars and other clandestine shenanigans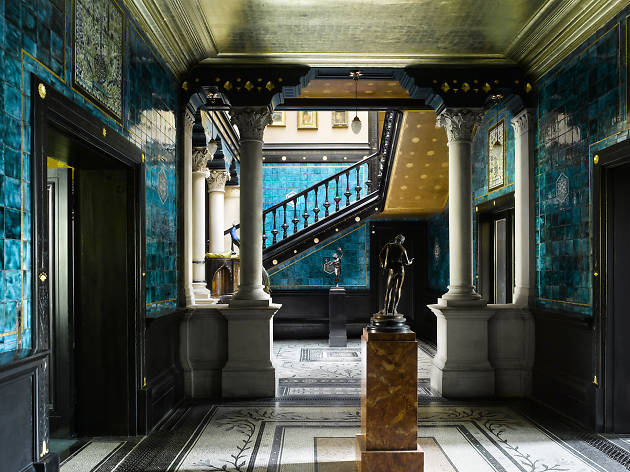 Don't get us wrong, we're huge fans of the big London museums and major art galleries, but sometimes we all need a bit of peace and quiet. While London's best hotels offer this for visitors, it's also great to know the places where you're guaranteed not to be asked for directions to Piccadilly Circus or whacked with a selfie stick. That's why we've compiled the ultimate guide to secret London – a treasure trove of places that fly under the radar despite being totally brilliant. So get stuck into a less crowded day out. Just keep it under your hat, yeah?
Top secret days out in London
Secret places to sink a drink
London's best hotel secrets
Sponsored listing
Bea's of Bloomsbury
Following the success of its Bloomsbury operation, Bea's has opened a slip, or strip, of an outlet in the City's New Change shopping centre. Order from the counter in the corridor-sized room and head upstairs to a similar space just wide enough for a length of banquette seating covered in devoré velvet in jewel-like colours of turquoise, pink and gold. The end table offers a glimpse of St Paul's, and industrial-looking exposed air-conditioning is softened by quirky coffeepot and teapot light fittings. Early birds can enjoy excellent fruit salads, sourdough toast and croissants; for lunch, there are filled toasties; and the counter of cakes, meringues and cupcakes baked by the four chefs at the Bloomsbury kitchen make for sweet accompaniments to a long list of teas and coffees. A handy place for a swift meeting, Bea's also offers afternoon tea for £17. If you can't leave the office, order a box of six cupcakes for £15, but to celebrate that multimillion-pound merger, it has to be the champagne tea at £24.50.