Things to do in London today
The day's best events, all in one place – it's your social emergency saviour for things to do today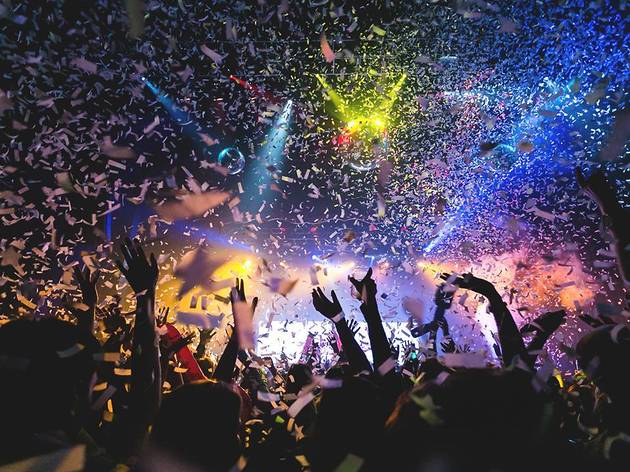 Missing Time Out magazine?
You can still read our latest issue from the comfort of your couch
Read online
Yorkshire pop icon Self Esteem, aka Rebecca Lucy Taylor, is combating self-isolation by curating a female-led digital music festival. Tune into @p_pandemique on Insta, to see workshops and performances from the likes of Aoife O'Conner, KT Tunstall and Marged. Performances start at 1.30pm today.
To try and salvage something for the hyper-caffeinated community, someone has gone and launched a virtual coffee festival – a world first, according to the organisers. A series of talks and workshops will be hosted via video conference calls on Facebook and YouTube. It'll take place today between noon and 4.30pm BST.
News, Theatre & Performance
Tune into Marquee TV, which has a huge amount of top-notch Royal Shakespeare Company plays on offer – including some guy called David Tennant taking on the title role of 'Richard II' – as well as the Classic Spring season of Oscar Wilde plays that ran in the West End not so long ago.
News, Theatre & Performance
The iconic Covent Garden institution will be streaming a major opera or ballet every Friday at 7pm for a month, starting with a 2010 Royal Ballet production of family fave 'Peter and the Wolf'. If you missed it last night, catch it this weekend.
The LSO is taking its concerts online. Tonight at 7pm, tune into their YouTube channel to hear Sibelius Symphony No 5 conducted by the one and only Sir Simon Rattle.
Even from isolation, you can still get cultured. Go on a tour (virtually) around some of London's best museums, including the Natural History Museum, The Courtauld Gallery of Art, The National Portrait Gallery and the Britsh Museum.
7
Photograph: Boiler Room
Boiler Room: Streaming From Isolation
Boiler Room isn't letting self-isolation get in the way of a good party. Today catch DJ EZ spinning a 24hour set via Instagram on @boilerroomtv.
This month's recently cancelled BFI Flare Festival is back in business as a streaming-apolooza, bringing a (nice) bit of the Southbank into our homes until March 29 (the dates the festival was due to run). Film lovers will be able to access LGBTIQ+ shorts and features from the festival line-up via BFI Player (it's free to sign up for a 14-day trial).
News, Theatre & Performance
Two years ago, 'Game of Thrones' star Maisie Williams made her stage debut with 'I and You' at the Hampstead Theatre. Now it's been made free to stream all this week on Hampstead Theatre's Instagram account.
More ways to watch plays from home.
Fans of The Bard should be particularly well set for styling out this coronavirus horror: Shakespeare's Globe has its own platform, Globe Player, with a good portion of the Man from Stratford's works available.
Watched all of the Henries? Read the digital version of Time Out magazine.
Encore Widget - Tickets Under £20
The best West End theatre tickets for less than £20