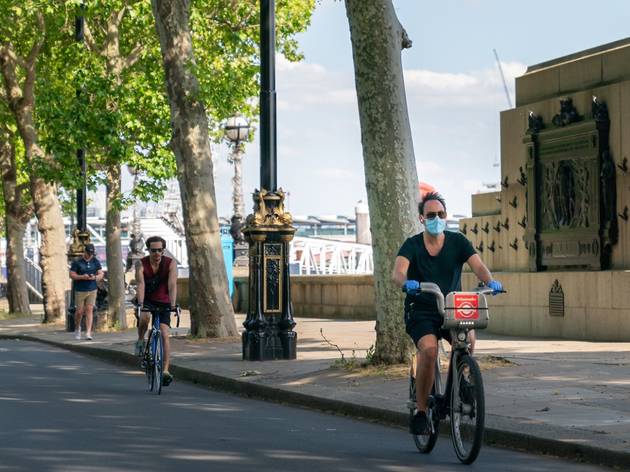 When will London reopen and what are the latest social distancing rules?
What you can and cannot do in the capital as London's lockdown eases, and all the info you need on London venues reopening
Life in London is slowly, steadily returning to some semblance of how it once was – the word 'normal' (and the more insidious 'new normal') are now a part of the everyday lexicon in households across the capital. But what does life at a two-metre distance even look like in a city like The Big Smoke? And when can we all just go back to the pub?
We know that you, just like us, are itching to enjoy the culture, nightlife, sights and sounds that a city like London can offer. Not only that, but you're desperate to see friends and family again. So we've gathered up everything you need to know about how it'll look as London comes out of lockdown. That includes what will happen at each step of 'unlocking' (as we near the final step of Phase Two) and when each aspect of the capital – from its hairdressers to its nightclubs – will open up again.
This guide should also help you go about the city with confidence: with the latest social-distancing guidelines, the official word on wearing a face mask and all the stuff you need to know about travel and transport in London right now, you'll have coming out of lockdown, quite frankly, on lock.
Please note, things are changing quickly in London right now. We'll aim to keep you updated on the latest developments as and when they happen. But also check our news coverage for breaking stories in London.
We're currently in 'Phase Two' of the UK response to coronavirus
But what the hell does that mean? First – back on March 23 – we entered lockdown, with the government ordering UK residents to stay at home to contain the spread of coronavirus. This prolonged period included a lot of staring at the same four walls and has become affectionately known as 'Phase One'. Now we're seeing the rules around when we can and cannot leave the house slowly start to ease as we move through Phase Two.

On Sunday May 10, Prime Minister Boris Johnson set out his plans for what he is calling a 'roadmap' out of lockdown, with the second phase outlined in the government's subsequent document, 'Our Plan to Rebuild'. Phase Two is all about 'smarter controls' – aka integrating social-distancing measures into public spaces.

Just to add to the confusion, though, England's entry into Phase Two has been broken down into 'Steps'.
You can now leave the house for unlimited outdoor exercise
Step One of the easing of lockdown happened on Wednesday May 13, when people in England were told they could make more than one outing for exercise each day, be it walking, jogging or yoga in the great outdoors. Playing sports is also allowed, but only with members of your own household. Londoners particularly revelled in the news that people can now 'sit in the sun in your local park'.
Parks have remained largely open in London during lockdown, with both Brockwell Park and Victoria Park reopening in April after temporary closures due to overcrowding. Certain areas in London's Royal Parks remain off-limits and opening hours have been adjusted in many too. And the fact that many public toilets remain closed has become a real contentious issue in the capital (here, we offer some map-based relief).
As before, those who are showing symptoms, however mild, are told to self-isolate at home.
You should still work from home if you can continue to do so
Many London offices shut down in early to mid-March, rather than waiting on instructions from the government. But as the return to life as we knew it continues, it looks like the whole working from home thing could be a long-lasting feature for many. On May 13, a return to work was allowed for Londoners – but only those who absolutely cannot work from home. If that's not you, it might be worth investing in an office chair for your London gaff.
When the return to work happens – and the government is yet to shed any light on timings – hot-desking and face-to-face meetings will be out and social distancing will be in. It makes open-plan offices a bit of a nightmare. In order to make it function, there's been talk of staggering work hours and asking people to spend more days of the week working for home. The office as we know it could be kaput.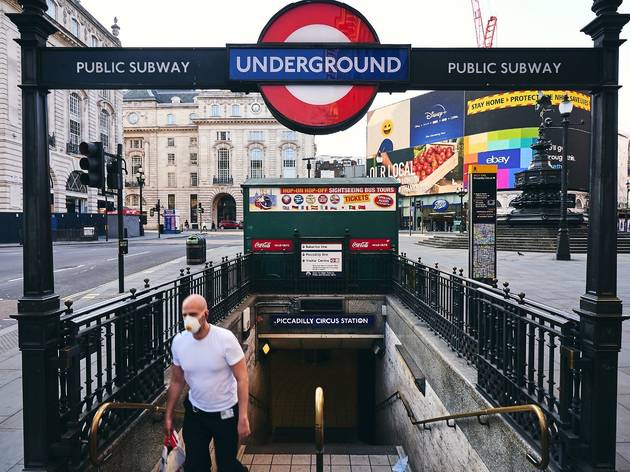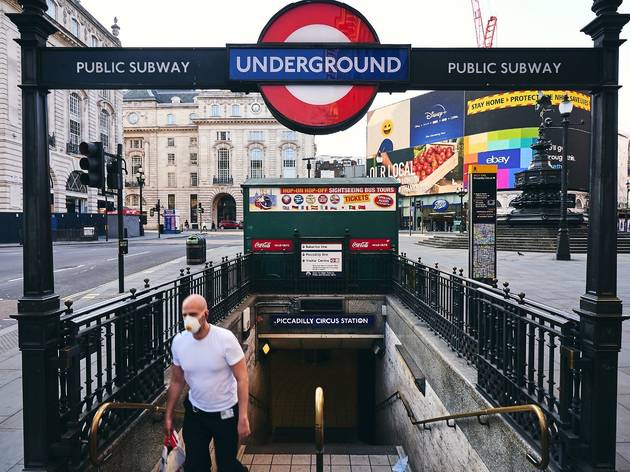 Photograph: Matteo Roma / Shutterstock.com
You shouldn't be using public transport in London unless it's absolutely essential
Even though London's tube and bus networks are back up to running at an almost-full service, people are being advised not to use public transport unless it's absolutely essential. The Mayor of London Sadiq Khan is encouraging people to walk and cycle wherever possible, with additional cycling lanes and the restriction of car traffic all part of plans to make two wheels or two feet more palatable in the New Normal.
If people cannot avoid the transport network while moving around London, they're advised not to travel at peak times and to avoid the busiest stations while on their journey.
Those travelling into London will notice some changes too, with pre-booked seats required on trains and increased social-distancing measures in place across London stations.
And since Monday June 15, it's compulsory to wear a form of face covering on public transport. If you're yet to purchase one, feel free to get creative with an old pair of socks – there's no judgement on the tube (but there is a £100 fine if you're found breaking the new rule).
You should now wear a mask in enclosed public spaces
It's fair to say that official advice in the UK has been a bit wishy-washy when it comes to wearing masks – especially when other nations have embraced the facial gear. But as of May 10, the advice from the government is that Londoners should adopt the fashion for any outings that would see them in an enclosed space – or any outdoor situation where a two-metre distance could prove tricky to uphold. That means wearing face masks in the supermarket. Having said that, it is still only 'advice' and not yet a compulsory measure in England.
It is, however, mandatory to wear a form of face covering on public transport in England (see above). And it's expected that more rules around wearing face masks in enclosed public spaces will be issued as the hospitality sector reopens in July.
You can see up to six people at a time in outdoor spaces
On Thursday May 28, Boris Johnson announced the latest plot twist in socialising. Not many people saw this one coming so soon, but since the start of June people are allowed to meet up outdoors in groups of up to six. It means you can finally see both your parents at the same time, for example.
The rules are that meetings must be outside – but the prime minister added that this could be in private gardens, and that you could go through people's houses to access those. He even suggested barbecues could be back on, as long as social distancing and good hygeine was adhered to.
People must avoid seeing others from 'too many households in quick succession,' and the magic six number would include members of your own household. And for those who aren't from your household, you should maintain that two-metre distance at all times. So no hugging.
With great power comes great responsibility – the government has increased fines for those caught breaking the rules around social distancing while outdoors.
People in single households can now form a 'bubble'
Don't worry, lockdown hasn't sent us completely over the edge (yet!). A 'bubble' is (genuinely) the government's term for how people living on their own can effectively join with another household as part of England's easing of lockdown. Single people (and single parents with their children) are allowed to form a support bubble with one other chosen household to help ease loneliness. They'll be able to spend time together indoors without abiding by the two-metre rules and are even allowed overnight stays at each other's houses.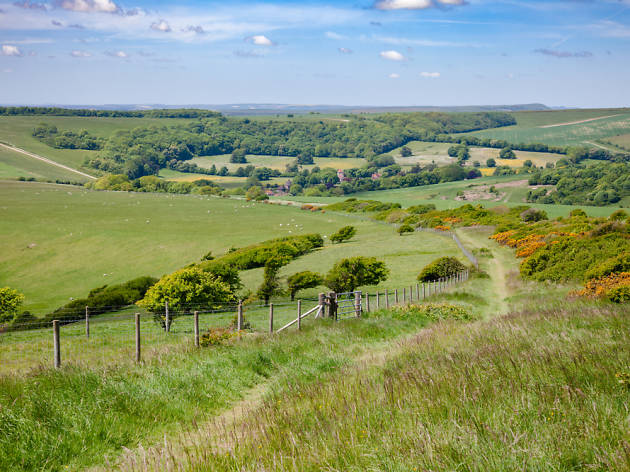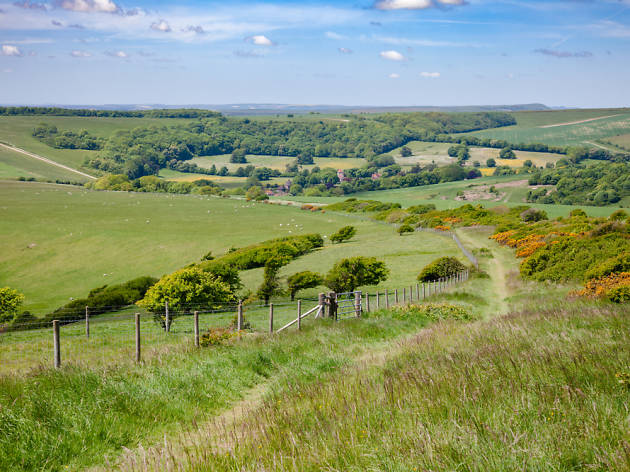 Photograph: Shutterstock
You can leave London – just don't leave England
Good news: day trips are officially back on! There's now no stopping you from getting in the car (not for an eye test, mind) and heading somewhere for a socially distanced wander, as from May 13, the rules changed to state that: 'day trips to outdoor open space, in a private vehicle, are permitted.'
Having said that, there are some very important things to consider on your days out. You have to stay in England. Wales and Scotland have different lockdown measures in play, so Londoners mustn't drift across the borders. Scotland's measures look set to further ease around July 15 while closer to London, Wales is easing its lockdown around July 6 – so both countries could be on the cards for a London day trip next month.
Back in England, many rural areas are currently keen to deter visitors to avoid overcrowding, new spikes in the virus and strains on local health services. Many public facilities – including toilets – remain closed, and public transport is off-limits, too, reserved for essential travel only.
And this feels like stating the obvious here, but you have to come home. Overnight stays are forbidden (even for something like camping), so it's back to those four walls you've been studying so closely.
It's not all doom and gloom, though. You can now get booking for a summer getaway as overnight stays have been sanctioned from July 4 onwards, to coincide with the reopening of hospitality venues (hotels included). You will have to remaster the art of packing a bag, mind.
Schools started a phased return on June 1
How do you make sure children in classrooms stay two metres apart? It's a conundrum the experts are grappling with right now. But Prime Minister Boris Johnson confirmed on Sunday May 24 that schools would be beginning a phased return as soon as Monday June 1, with younger year groups – Reception, Year 1 and Year 6 – the first to go back to school. And secondary schools have been allowed to welcome back Year 10 and Year 12 students for classes since June 15.

However, local authorities and teaching unions have expressed concerns with the return to classrooms and organising lessons so that there are just 15 students per classroom at any time means the return to school has been far from straightforward in London. Some schools are yet to reopen, and classes for all year groups now won't be happening again until at least September.
Shops officially reopened on Monday June 15
Photograph: Tate
Some small museums and galleries are open again
While virtual exhibitions have provided a certain buzz during lockdown, it's fair to say that the sensorial thrill of an IRL gallery or museum is hard to recreate at home. There's some good news and bad news for London's art lovers: smaller galleries and auction houses have managed to convince the government that they should fall into the 'non-essential retail' category, which has seen them reopen under Step Two (see above), from June 15.
Larger galleries, meanwhile, would come under Step Three. From July 4, more cultural venues including museums and galleries have been given the green light to reopen.
However, the government outlines that: 'some venues which are, by design, crowded and where it may prove difficult to enact distancing may still not be able to reopen safely at this point, or may be able to open safely only in part'. That's going to prove tough for popular exhibition spaces. Time slots, circular paths and face masks are among measures in place at other European museums, but institutions like the British Museum and Somerset House told us that it's still too early to say how social distancing will work for London's galleries and museums.
Hairdressers and beauty salons will also reopen as part of 'Step Three'
You've got to wait until July 4 before you can fix those ropey-looking locks of yours. Treatments won't be back on the agenda in salons until Step Three of 'unlocking' London.
The government has been monitoring measures in place in other countries where salons have reopened in order to ascertain how a socially distanced haircut might work and how PPE can be used to facilitate a safe short back and sides. And if other countries are anything to go by, it's going to look pretty freaky. Expect perspex, face masks, salons at reduced capacity and appointments all around the clock to keep customers apart. But many London salons warn they might not be able to return without their regular customer base coming back for a trim when the time comes.
In an announcement ushering in Step Three, Boris Johnson said smaller salons such as nail bars should be able to open on July 4 if they're able to introduce the social-distancing measures being advised by the government.
Cinemas should be back in time for the summer blockbusters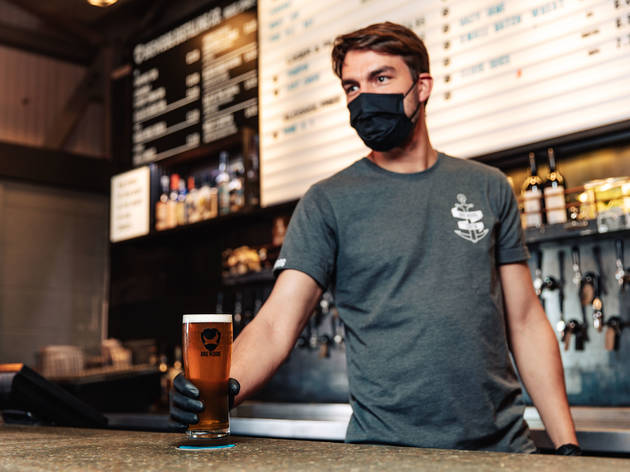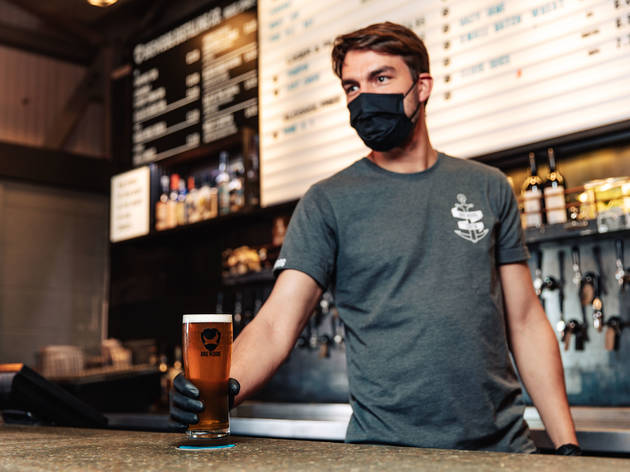 Photograph: BrewDog
Restaurants and bars can reopen on July 4
While London has seriously stepped up its takeaway and delivery game in lockdown, there's no denying that it's just not the same as dining out. And while you can get all the best craft beer, wine and pre-batched cocktails delivered to your door and takeaway pints now, too – dammit, we'd still rather be sharing a drink with friends than sinking jars in our PJs.
But as part of Step Three, the hospitality sector will be coming out of lockdown – and that will be happening on July 4. The government has issued guidelines on how restaurants, bars and pubs can reopen while carrying out social distancing.
However, a third of UK restaurant and bar owners have warned they can't foresee surviving the financial downturn caused by being closed since March 23. And many London venues caution that social distancing will be impossible for them to enact. That's despite the government announcing a reduction in the two-metre rule (to 'one metre plus' – the 'plus' to include PPE and safety measures). The new one-metre rule comes into force on July 4 to coincide with this next wave of reopenings – so you've got a bit of time to imagine how that'll look in practice.
You can visit friends and family in their actual homes from July
While we still can't anticipate the return of the mass family reuinion, you can now start putting catch-ups in the diary with loved ones without having to factor in the Great British weather (and no more relying on this map of outdoor toilets, either). Because from July 4, people will be able to visit each other's houses and enjoy company indoors as well as outside.
Two households of any size will be able to meet in any setting, inside or out – there is no cap on how many households you can mingle with from July onwards, but only two households can meet at a time. And for outdoor gatherings, the six person rules will still apply when more than two households are getting together.
You might not get in a gym session for a little while longer
You're probably over the initial thrill of using your own equipment for pumping iron at home, but you've got to sweat it out in the kitchen (an activity no longer reserved for slaving over a hot stove) a little longer still. It was initially thought that gyms should be reopening as part of Step Three. But when the government announced what would be 'unlocking' on July 4, gyms didn't make the cut.
Gyms fall under what the government is calling 'close proximity venues', where social distancing is all the more difficult. Secretary of digital, culture, media and sport Oliver Dowden said soon after the announcement that the aspiration is to open gyms and leisure centres by mid-July.
However, many of London's smaller boutique gyms may not be able to withstand the financial hit from being closed for such a long period, and many fear social-distancing measures will prove a pretty significant hurdle for us all sweating it out together again.
Other close proximity venues include spas, bowling alleys, indoor pools and soft-play areas.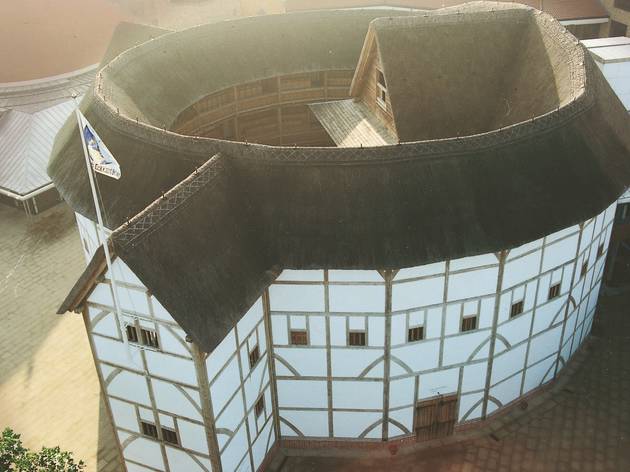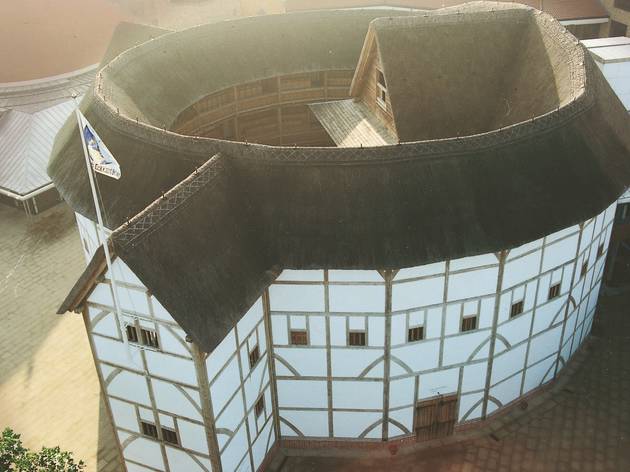 Photograph: John Wildgoose
You might not get back to the theatre this year
Music and nightlife venues are also under threat
Similarly to the theatre, going 'out out' could be far off in the distance for music lovers, with crowds proving especially problematic under social distancing. Music venues again fall under Step Three in the government's proposal for reopening the UK, but many can't see a way around putting on shows with a limited crowd and keeping venues alive without running them at the usual capacity. Nightclubs feel especially exposed right now, telling Time Out they're struggling to see a future without funding.
The Save Our Venues campaign has been established for just that reason, hoping to support small independent music venues through these particularly troubling times.
Learn about our Love Local campaign