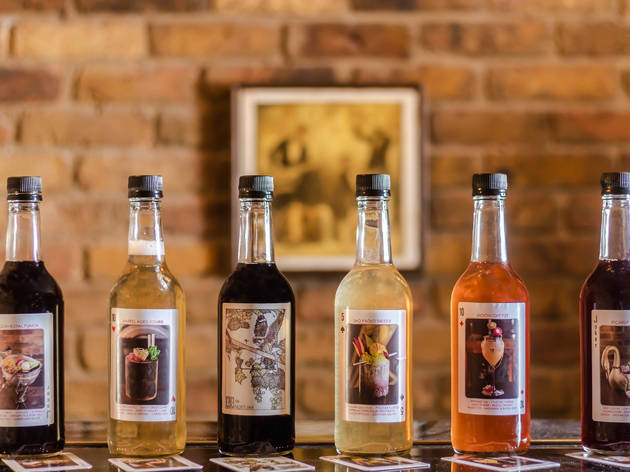 The best London bars delivering cocktails to your door
With the capital on lockdown, some of our best bars are bringing the drinks to you
London's bars have been among the hardest-hit businesses during London's lockdown. With social distancing and isolation now being practised all over the city, this pillar of life in the capital has been dealt a heavy blow. But determined to keep their teams employed and to find a new way to keep the drinks a-flowing, lots of London's best bars are now doing free delivery around the city, bringing tins or bottles of cocktails (and the party) to yours. So you can still get your Negroni, Martini or Old Fashioned fix while staying safe at home. Here's who's doing what and how to place an order.
The best London bars delivering cocktails
When will London's bars be back?