Heads up! We're working hard to be accurate – but these are unusual times, so please always check before heading out.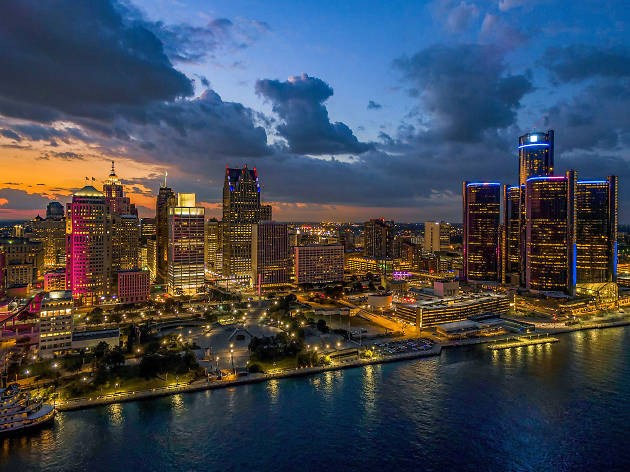 Four reasons to head to Detroit right now
With a thriving art scene, rich musical heritage and a boom in hip new restaurants, the Motor City might be the most exciting cultural destination in the US right now.
There are two Detroits. In Old Detroit, art deco skyscrapers brood over huge abandoned automobile plants, which, over the years, provided the repetitive industrial soundtrack that inspired Motown rhythms (and, more recently, an entire music genre: techno). New Detroit is home to artists who've found cheap studios in this once-bankrupt city, and a new wave of chefs getting inventive with local produce from the city's bountiful urban farms.
Regeneration brings a degree of tension here, but there's no denying the buzz about this city as it regains its cultural might. Derelict suburban houses remain, the roads need repairing and grand old buildings rot empty behind barbed fences, but the city's changing constantly – Downtown now has 98 percent occupancy, with regeneration and optimism spreading outwards. The area is brightened with street art and has few chains, with independent bars and restaurants springing up at the foot of its prized 1920s architecture. Just west from Downtown is hip Corktown – all Victorian-era houses and brightly painted low-rise foodie hotspots and bars. And north are Midtown and Eastern Market, with its record stores and brunch stops.
Old Detroit didn't disappear, but new Detroit is upping the stakes, and the Motor City has got the hipsters all revved up, with its good-grimy, DIY Berlin feel. Here are four reasons to head there right now.
The art scene is kicking off
Remember that blue-and-red 'Hope' poster from the 2008 Obama campaign? Shepard Fairey, the artist responsible for it, is behind what's probably the city's signature piece of street art: a 184ft-tall black, red and white mural presiding over the Downtown area. It's an enlarged five-point star and lotus leaf artwork that was part of his collaboration with Library Street Collective, a contemporary art space showing work by local artists and those from further afield. The Library Street Collective can be found on The Belt: a spruced-up alley strewn with fairy lights and upscale graffiti that wouldn't look out of place in Melbourne's warren of Laneways.
For more street art, check out the Grand River Creative Corridor: it features more than a hundred pieces across 15 buildings. Then drive east to the Heidelberg Project. This community organisation began back in the '80s with a mission to improve residents' lives – one multi-coloured, spotty, Yayoi Kusama-style house at a time.
At the other end of the arty spectrum, there's the Detroit Institute of Art, a Beaux Arts building housing works by artists such as Degas, Cézanne, Warhol and de Kooning, one of the most significant art collections in the US. See the art in the collection next door at the Charles Wright Museum of African American History too, and keep an eye out for any exhibitions of Afrotopia, an Afrofuturist art movement based on sci-fi, fantasy and the black experience.
It has a musical heritage like nowhere else
It might only be a matter of time before the techno mantle returns to its original home: the owner of Berlin club Tresor is involved in the redevelopment of the abandoned Packard Plant, a former car factory, into a live-work complex including a superclub. Aside from frequent off-grid warehouse raves, the city hosts the annual Movement festival in May (this year Carl Cox and Richie Hawtin headlined).
TV Lounge, The Works and Marble Bar are key EDM venues; El Club in Mexican Town is good for hipster bands; while the dramatic 1920s Masonic Temple (the biggest in the world), with its gold leaf and ornate ceilings, has hosted The xx and Sigur Ros since Jack White saved it from closing a few years ago. Speaking of Mr White, his label Third Man Records is up in Midtown, where you can watch vinyl being pressed. Next door is upscale local brand Shinola for high-end record players to spin that vinyl haul on – as well as watches, bikes and handmade leather goods.
Hitsville USA (the Motown museum) is also worth your time: sing in the studio where Stevie Wonder, The Four Tops and The Supremes recorded. There's also a secret techno museum down the road, inside the Submerge recording studio. For notes from old Detroit, visit Cliff Bell's restored art deco jazz club, which dates back to 1935.
The food scene is growing like nobody's business
In a city with a huge number of derelict lots, passionate Detroiters have been setting up urban community farms (or 'agrihoods') such as D-Town Farm and Michigan Urban Farming Initiative – and their organic produce has fostered a phenomenal restaurant scene that's growing by the week.
Corktown, a neighbourhood west of Downtown Detroit, has a strong food scene. Gold Cash Gold, in a former pawnshop, serves modern American, including pickle-brined fried chicken with collard greens, dry-aged duck and drunken tequila beans, and buttermilk biscuits. Not far away, Ima does big brothy udon dishes and Japanese tacos, while Slows BBQ is the king of leisurely cooked meats. After dinner, sink a glass or two at Motor City Wines or order a herby-syrupy-grapefruity Rosemary's Baby, made with vodka distilled on site, at Two James Spirits.
Venture out to 8 Mile Road for ungentrified soul food and jazz at Baker's Keyboard Lounge, while Eastern Market is where many people do their weekly shop. It opens on Saturdays for gourmet salsa, artisan pickles and seasonal veg sold against a backdrop of big, bright street-art murals.
It's got some sublime architecture
Building buffs will love this city's art deco side. Some bits are in better nick than others – the 1920s Guardian Building, with its cathedral-like, tile ceiling, and the ornately marble-walled Fischer Building are prime examples. Michigan Central Station, a symbol of Detroit dereliction and a filming location for 'Transformers' is also worth a look from the outside (you can hardly miss it). And if you must go in search of the ruin porn, the Packard Plant in east Detroit and the hospital on Michigan Avenue are both popular with urban explorers. Belle Isle has a gritty, abandoned charm: a 982-acre island park in the middle of the river border with Canada. Its jewel is the Anna Scripps Whitcomb Conservatory, a botanical garden with a huge glass-domed palm house dating back to 1904.
Where to stay
Cool design hotels are in the pipeline, but right now Airbnbs are where it's at (go for Corktown, Midtown or Downtown). Many properties are historical Victorian-era colonial-style or revamped warehouses: from big loft-like spaces to historic homes with verandas, from £16 per night.
Delta flies from London Heathrow to Detroit Metropolitan Wayne County Airport from £866 return.
Looking for more holiday inspiration?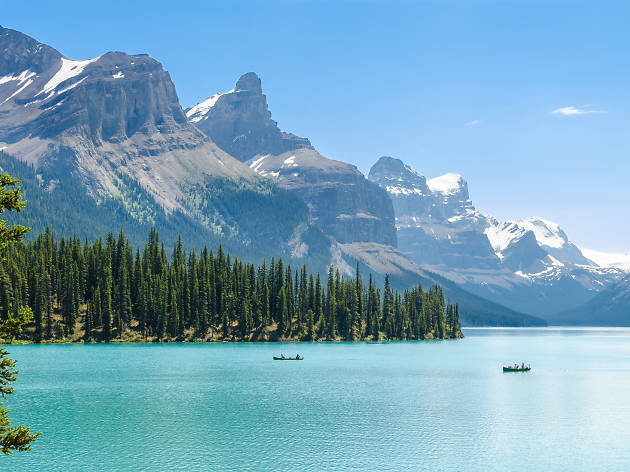 From the epic natural beauty of Canada - celebrating its 150th birthday this year - to just-opening-up destinations like Bhutan and Myanmar, we pick the best places to visit around the globe in 2017. Whether you're after affordable city breaks or long-haul adventures, we've got you covered.