The 20 cocktail experiences you should have in L.A.
If you want to call yourself an Angeleno, better start sipping on these quintessential L.A. cocktails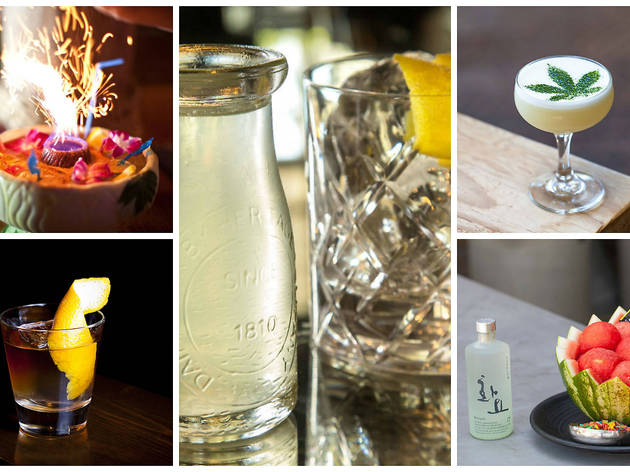 The cocktail scene in L.A. is in a league of its own, and there's no shortage of cocktail experiences to check off your list if you want to truly be part of this city. There's also no one drink that embodies L.A. From classic cocktails at the oldest bars in the city to the latest and greatest concoctions at the city's best whiskey, tequila and tiki joints, L.A.'s varied and most storied drinks will satisfy those who crave more than just a pint at the neighborhood dive bar. Here are the 20 drinks you should order before calling yourself a bona fide Angeleno. Cocktail lovers, drink your heart out.
Quintessential L.A. cocktail experiences
Thirsty for more?
From bespoke libations made with farmers' market-fresh ingredients to the revivial of the classic cocktail worthy of Don Draper, cocktail bars in L.A. are mixing undeniably phenomenal drinks. Wind down after a long day at one of these top spots.
Read more