We're all about introducing you to the greatest under-the-radar restaurants, but if you're visiting Los Angeles for the first time, there are a handful of time-honored places you just have to hop in line for. Whether it's an eastside brunch spot, a hot dog legend or an OG food truck, a trip to L.A. wouldn't be the same without dining at these 15 popular restaurants.
No matter what time you get to this beloved East Hollywood spot, there will be line—but man, is it worth it. Order one of Jessica Koslow's thick-cut toasts smothered in homemade jam, or a grain bowl filled to the brim with fresh California produce.
Chef Johnny Ray Zone's Nashville fried chicken brings in crowds from across L.A.—standing in line, you might even run into someone who's driven all the way up from Orange County, it's that good. With varying levels of heat and a killer fried-chicken sandwich, there's no better place to eat fried chicken than at this Far East Plaza staple.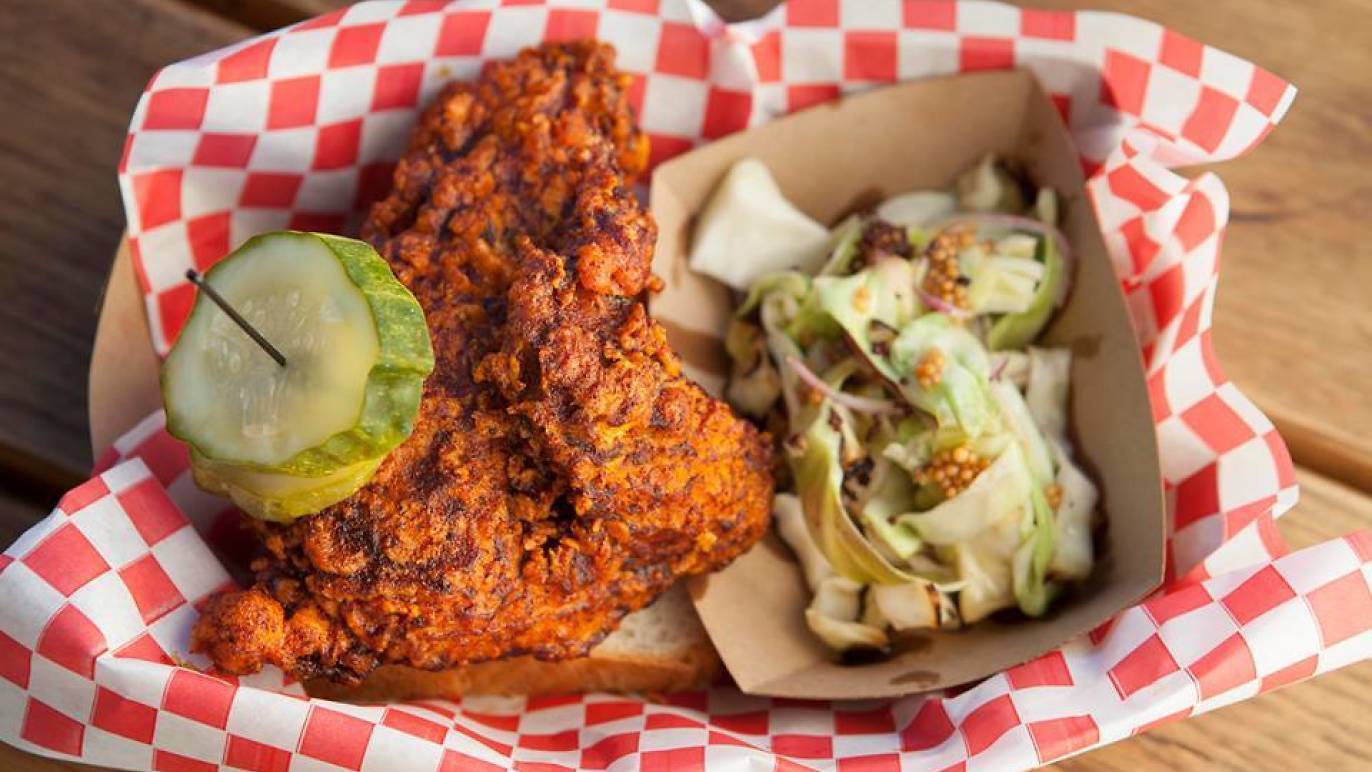 With only a handful of Din Tai Fungs in America, this popular Taiwanese eatery draws in those looking to try their exceptional xiao long bao.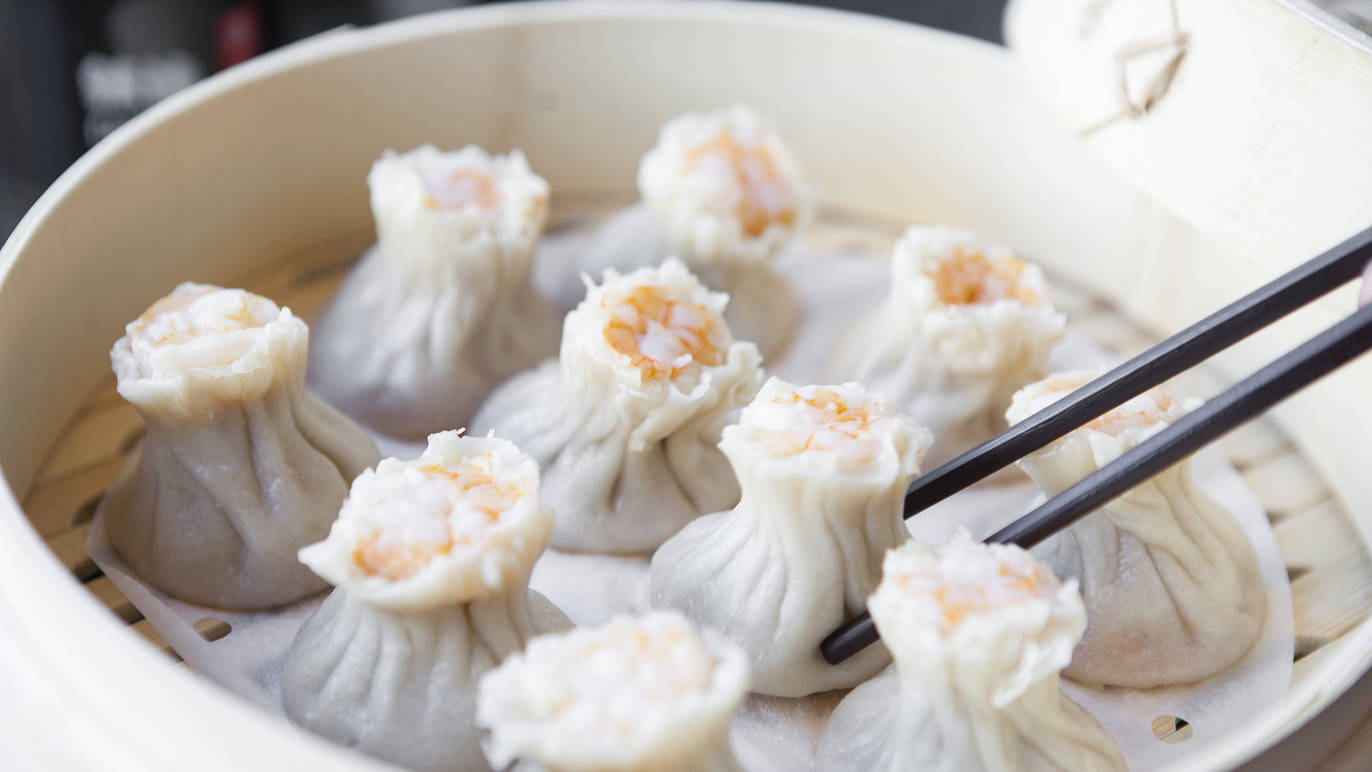 You won't be waiting in line for Bestia—rather, you'll want to make a reservation months in advance for this acclaimed Italian eatery. Chefs Ori Menashe and Genevieve Gergis deliver fantastic plates of pasta and decadent pastries in an industrial setting Downtown.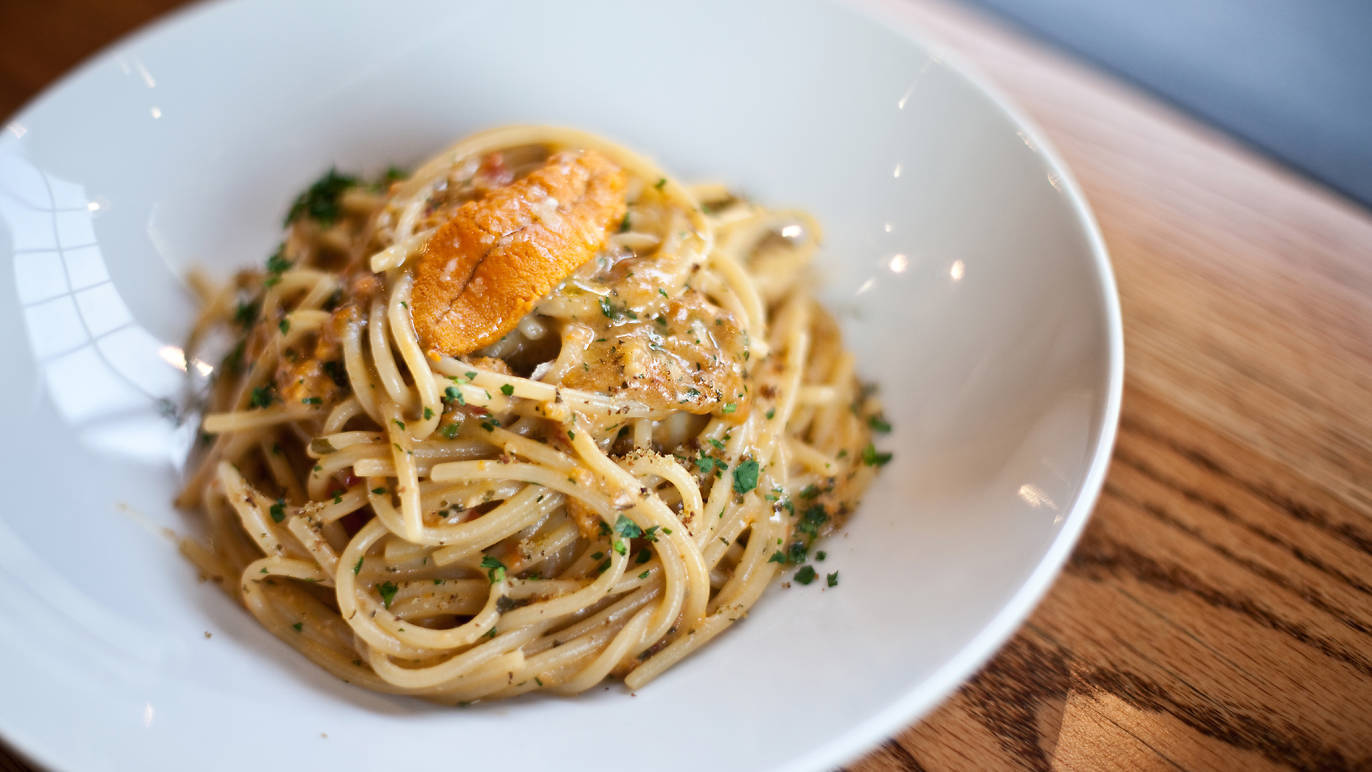 Sprinkles introduced L.A. to a cupcake ATM, and nothing was ever the same.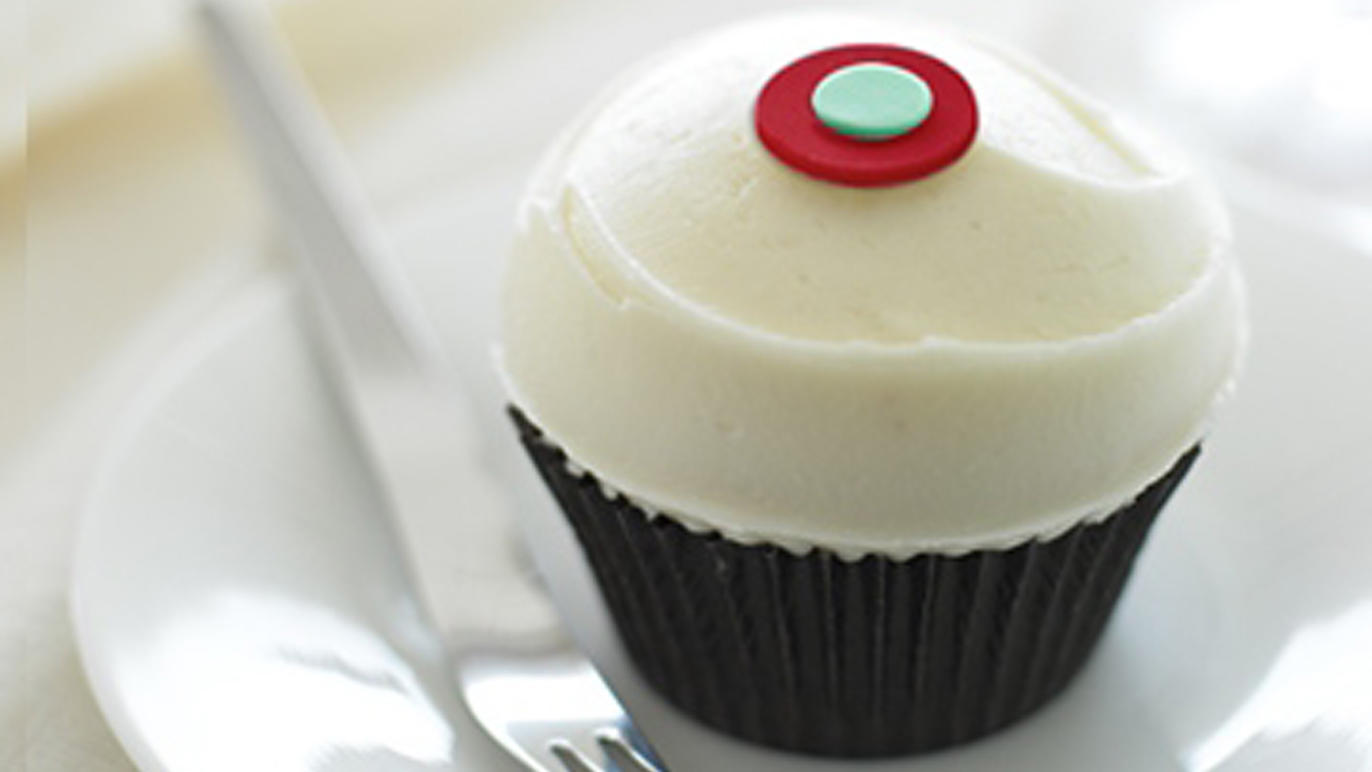 Tsukemen ramen is hard to come by in the U.S., but L.A. has a couple of fantastic options. The very best? Tsujita on Sawtelle, where you can dip your noodles into flavorful tonkotsu broth to your heart's content.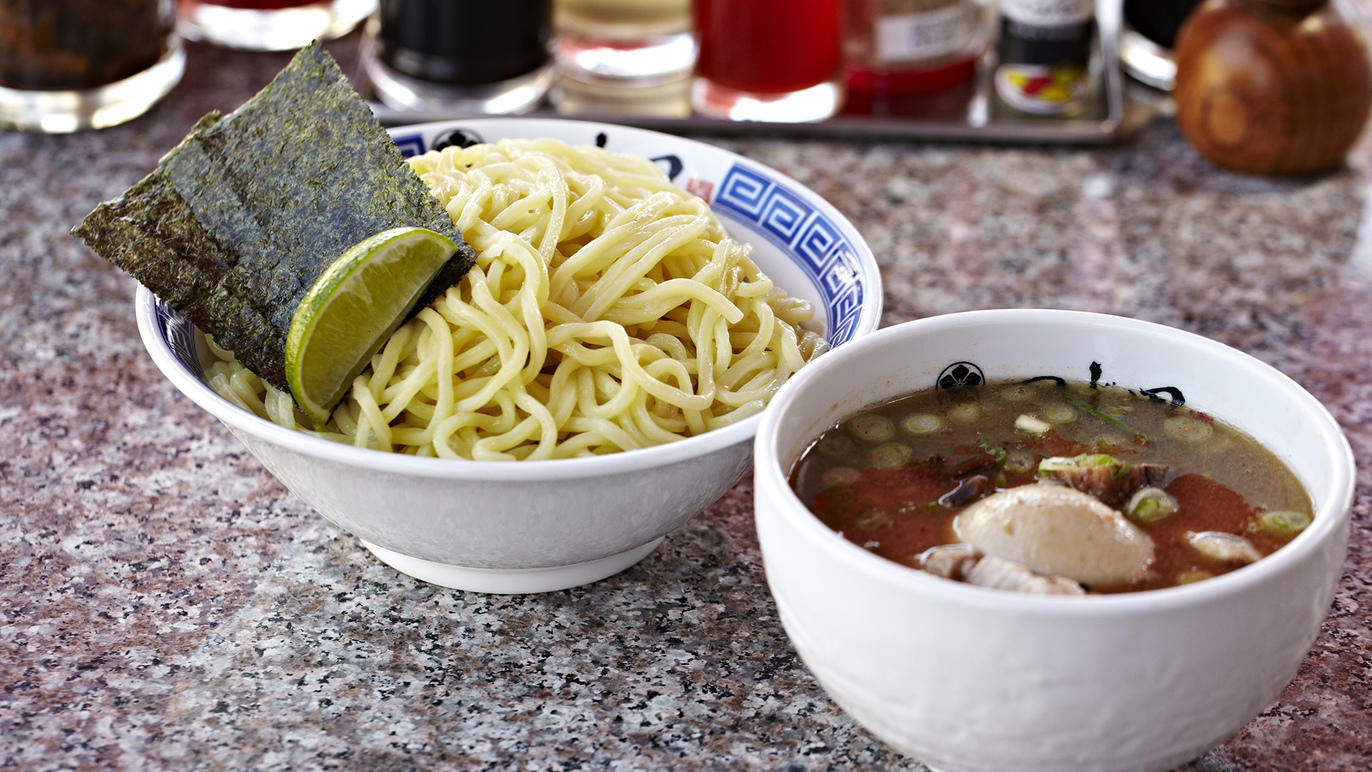 There are plenty of stellar food trucks in Los Angeles, but people flock to Guerrilla Tacos for chef Wes Avila's inventive, gourmet versions, like roasted sweet potato with leeks or foie gras and oxtail tacos.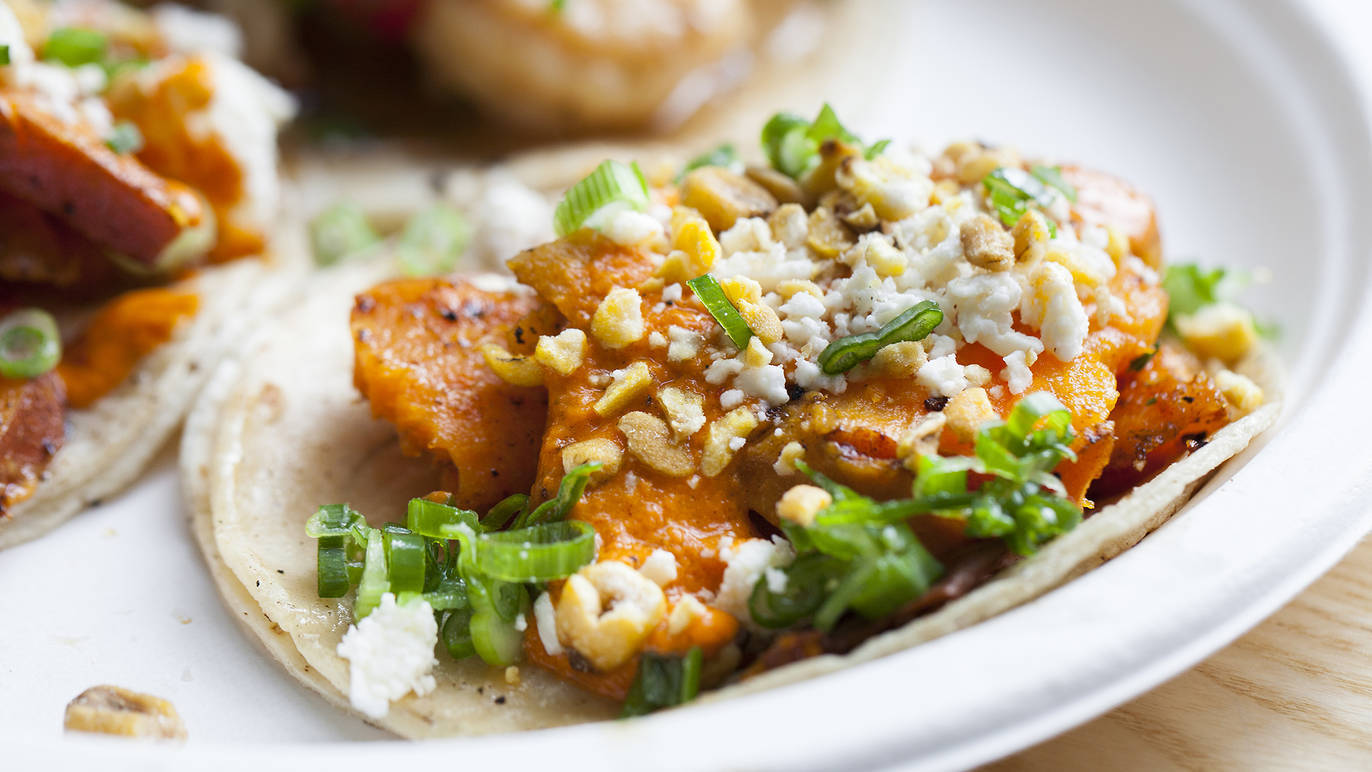 Philippe's claims to have invented the French dip sandwich, and who are we to argue with history?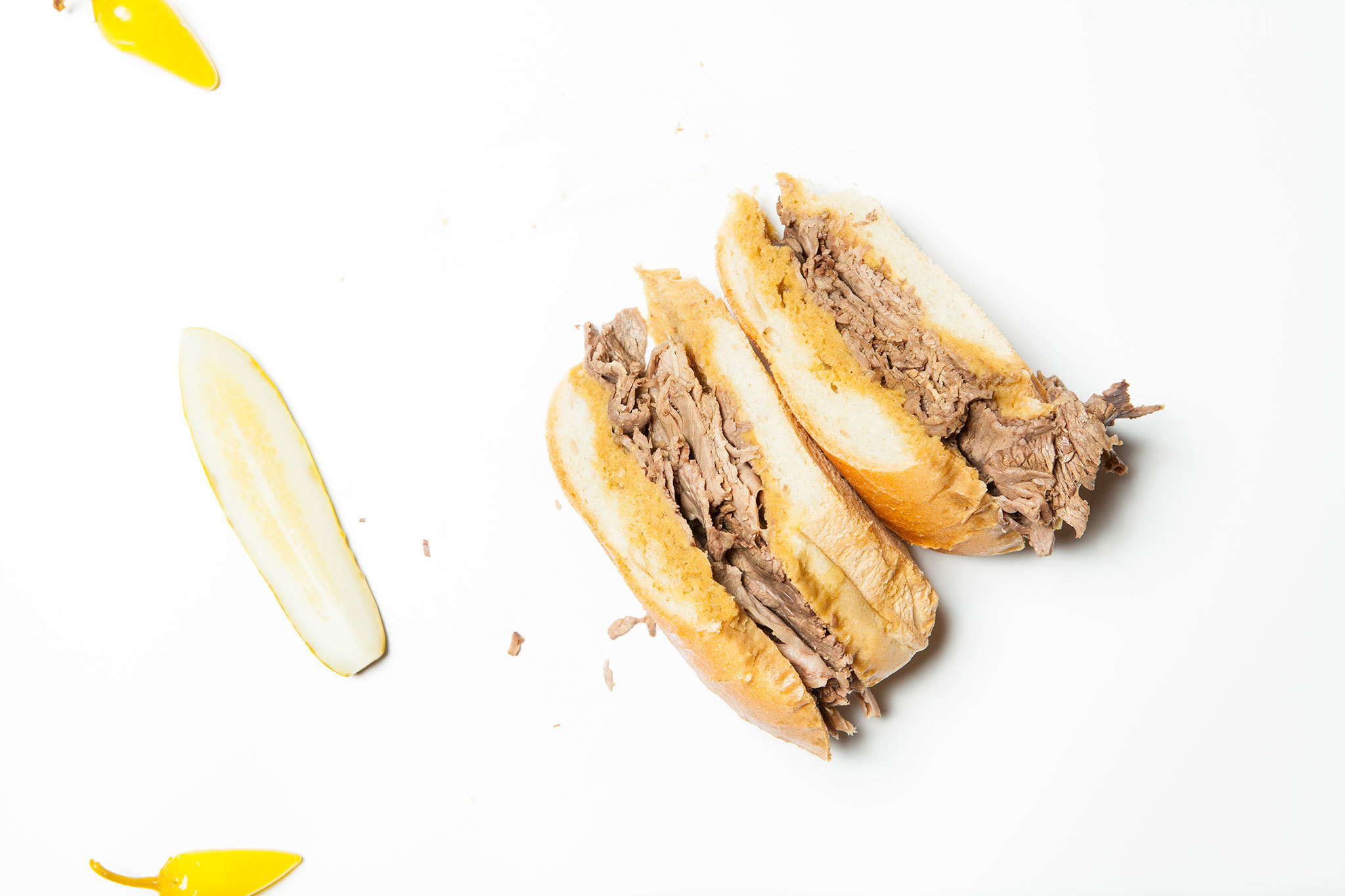 Get your celebrity sighting fix at Bar Marmont at Chateau Marmont, a place where everyone from Jim Morrison to Lindsay Lohan has gotten themselves into trouble.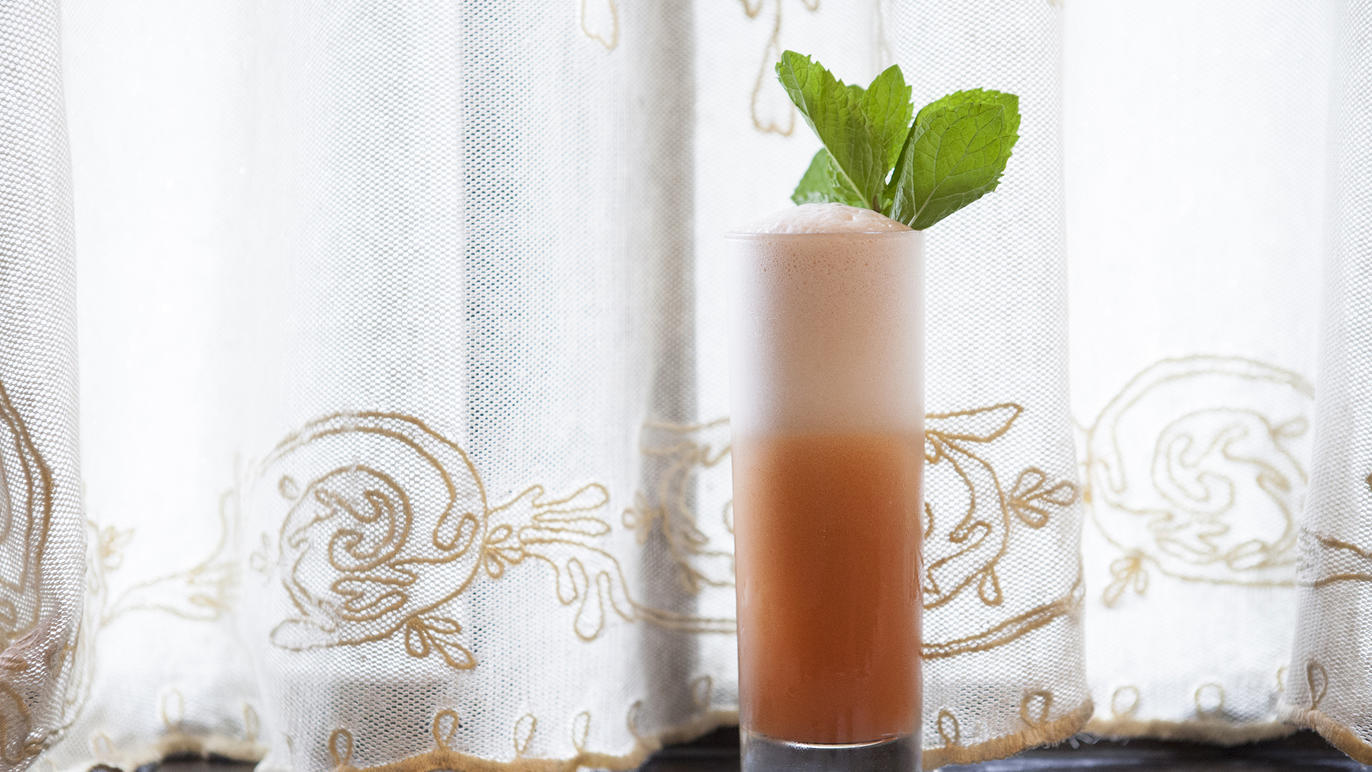 First time visitors to Los Angeles have a civic duty to stop at In-N-Out for their famous burgers (Animal-style, of course). And might we recommend a Neopolitan shake?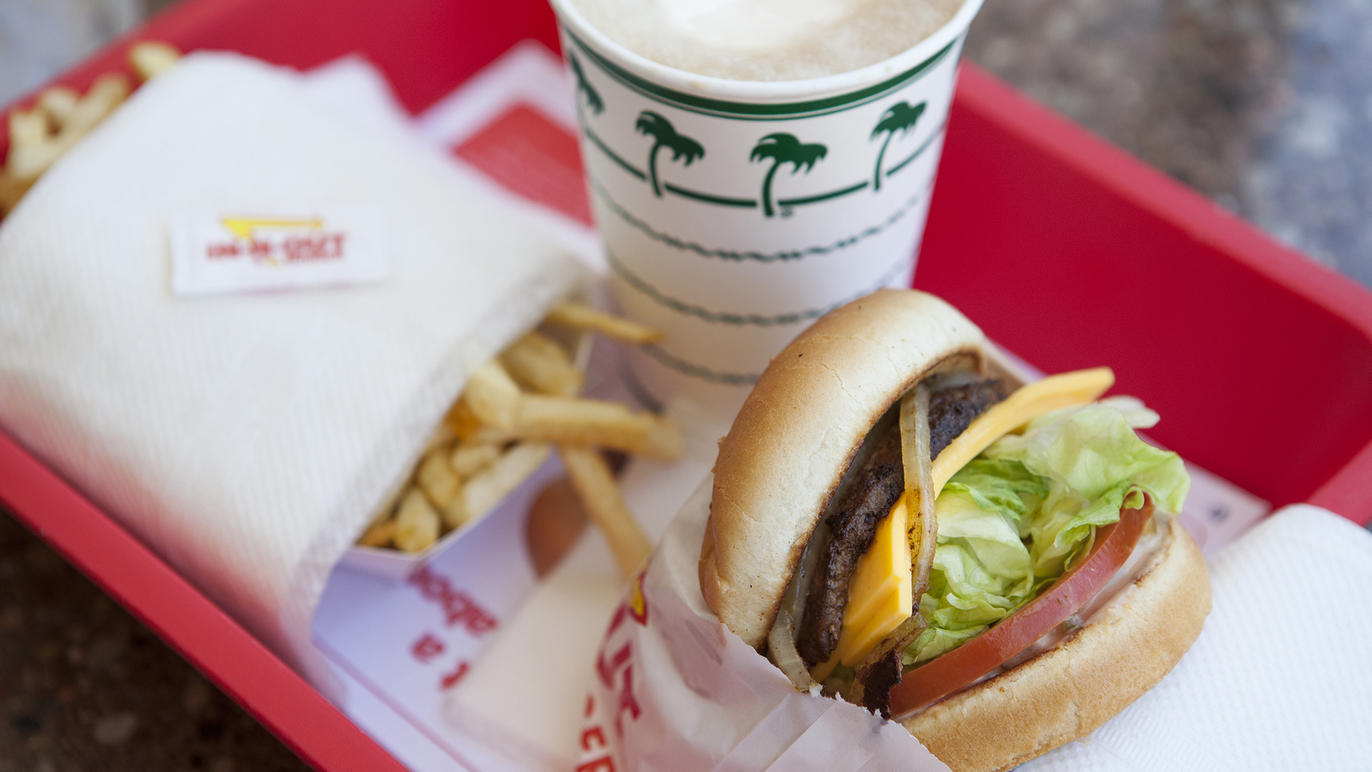 After watching the sunset on the beach, cross the PCH and sidle up to Neptune's Net, where you can dig into fried shrimp and clam chowder while chatting up the restaurant's biker crowd.
Tourists come to this stunning restaurant and lounge at the Beverly Hills Hotel for sweet patio views, live jazz and one of the city's best chocolate soufflés.
Open since 1939, Pink's touts the most famous hot dogs in L.A., like their coveted chili dog smothered in chili, onions, cheese and mustard.
As the grandfather of L.A.'s modern food truck movement, chef Roy Choi's Kogi is a must-visit for any Los Angeles tourist. Stop by one of his trucks or the new Kogi Taqueria in Palms.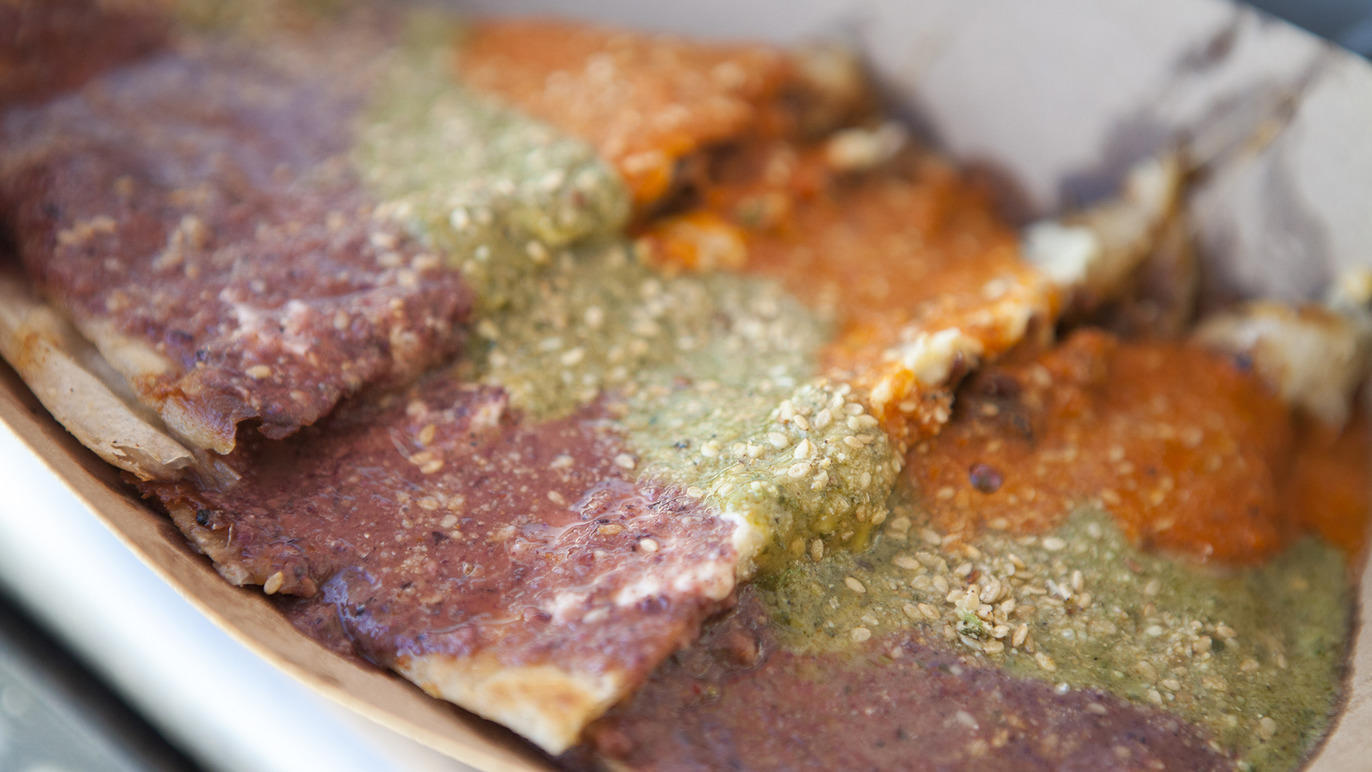 If you're visiting a studio or two in the Valley, be sure to stop by Bob's Big Boy for their car hop service, classic car meet-ups and phenomenal chocolate shakes.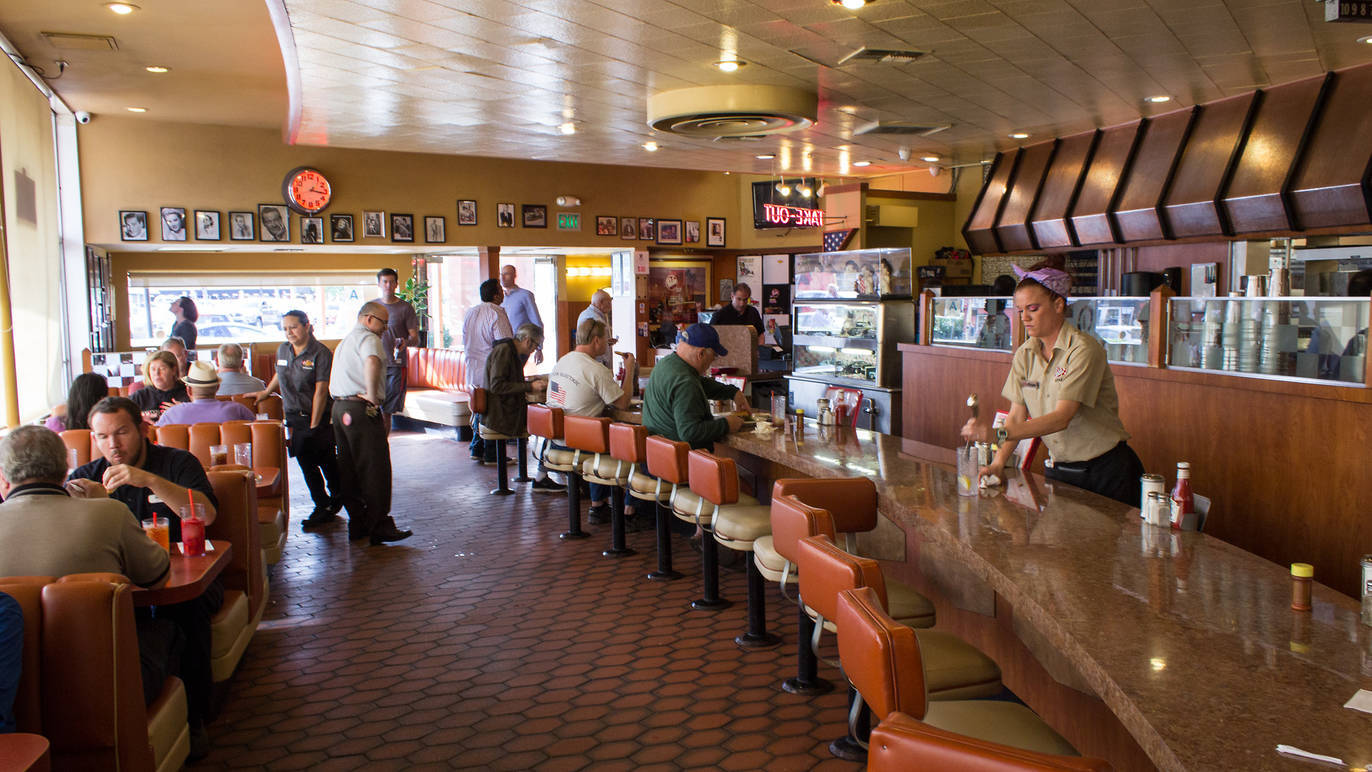 Want more? Sign up here to stay in the know.