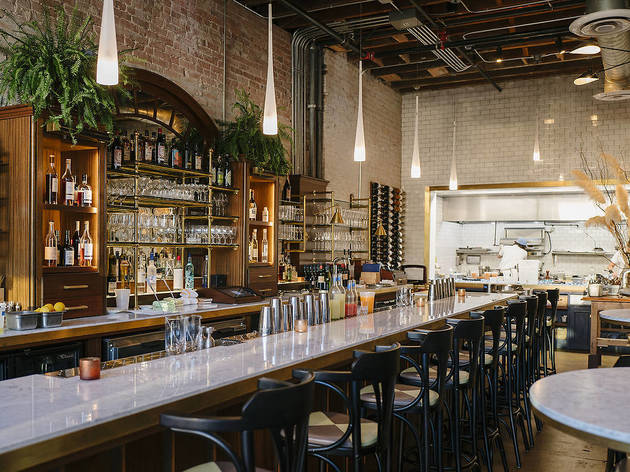 The 7 best fine dining restaurants in Los Angeles for splurge-worthy meals
Leave your jeans at home and go big in style at L.A.'s best fine dining restaurants, from a seafood classic to a Downtown gem inside an architectural masterpiece
When out-of-towners hear the phrase "L.A. fine dining" they might scoff, thinking it's an oxymoron considering how casual this city is, but the truth is that Los Angeles is home to some of the best tasting menus and fancy restaurants in the country—you just need to know where to look.
When you want to dress up for a romantic dinner or splurge on your birthday, there are some stellar spots; at the best fine dining restaurants in L.A. you might sit down to an elegant kaiseki dinner, a tasting from one of the world's most famous chefs, or a seafood-centric meal filled with artistic flourish, and you can be sure servers won't try to slip you their headshots as they present perfectly plated entrées.
Before you dig in, a brief note: All of these restaurants are currently open in some form, though these days are strange days for restaurants and some might only be offering takeout service or limited menus. Call or look online to check menus and availability before stopping by.
RECOMMENDED: Full guide to the best restaurants in Los Angeles
The 7 best fine dining restaurants in L.A.
Need to save money after one of these meals?
Rents may be sky-high, but Los Angeles is still a city where you can find great food without breaking the bank—and we're not just talking about a Double-Double at In-N-Out. Times are especially tough and every dollar counts, so from udon in Glendale to tacos in West L.A., here are a few of the city's best inexpensive eats, all ringing in at $10 or under.