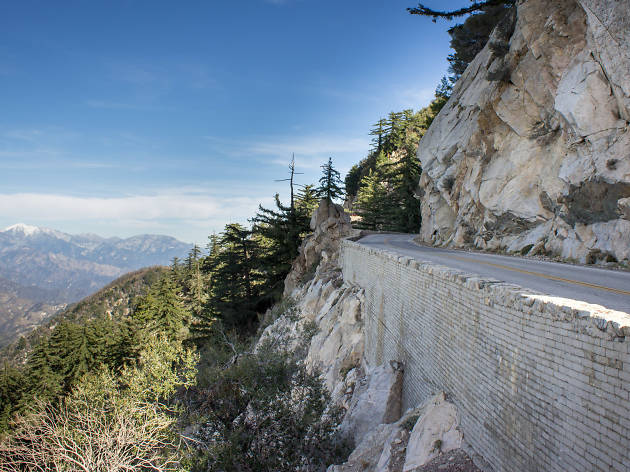 The best scenic drives in L.A.
See the most beautiful vistas in L.A. from your car window with these scenic drives, from Mulholland to the mountains
While commuting is a ceaseless source of frustration, a scenic drive can also be one of the most freeing and picturesque things to do in L.A. We've all stared up at the palm trees along Sunset Boulevard or the Art Deco buildings on Wilshire Boulevard and taken a second to appreciate just how lovely L.A. can be—at least we hope you have. But these scenic drives below—through mountain ranges and along beaches in L.A.—flaunt more than just run-of-the-mill flora and architecture. Fill up the tank, wait out rush hour and start planning to pilot your way through these seven scenic drives in Los Angeles.
Here's what you need to know about these scenic drives as of ealry July: As more of Los Angeles reopens, so too do many of the stops along these drives (most parks and trails are now open). However, most indoor spaces and some roads and trails remain closed; we've indicated which ones in the story below. If you plan on getting out of the car at all, you'll need to wear a face mask when around other people (who you should be keeping at least six feet from, as well). And finally, L.A. still encourages residents to stick closer to home and limit trips to essential travel only—so consider postponing some of these drives for now if it means running up some serious mileage.
The 7 best scenic drives in L.A.