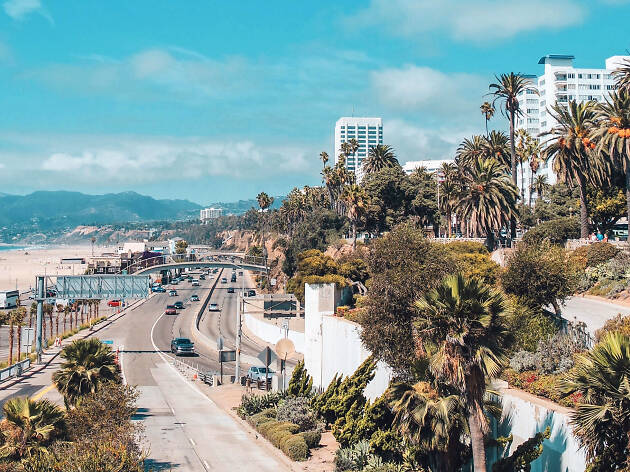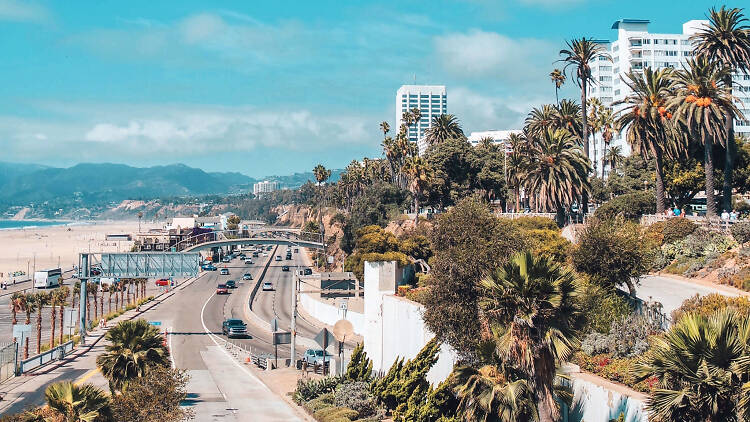 Here's how to spend a perfect day in Santa Monica
There are many ways to explore Santa Monica, but there's only one perfect way to spend a day in the oceanfront city
Want to spend a day by the water without ever stepping foot on the pier? We've strung together an itinerary to spend a perfect day in Santa Monica, including one of our favorite breakfast spots, parks, farmers' markets and more.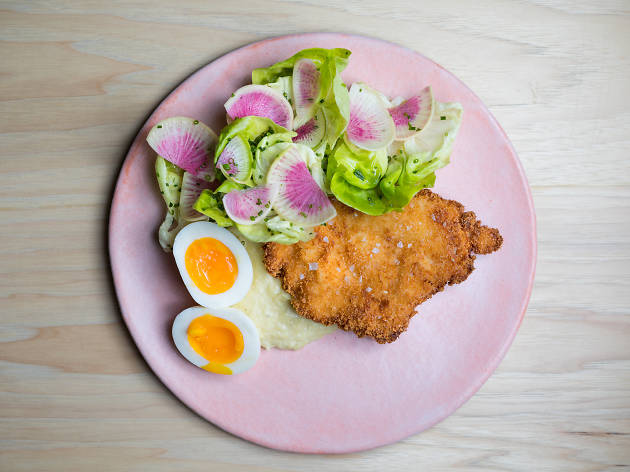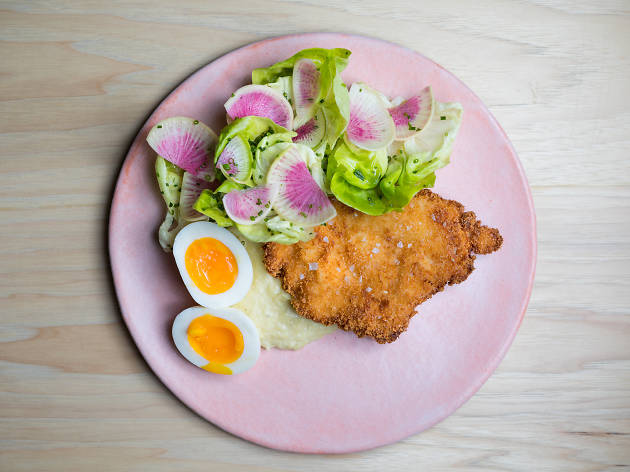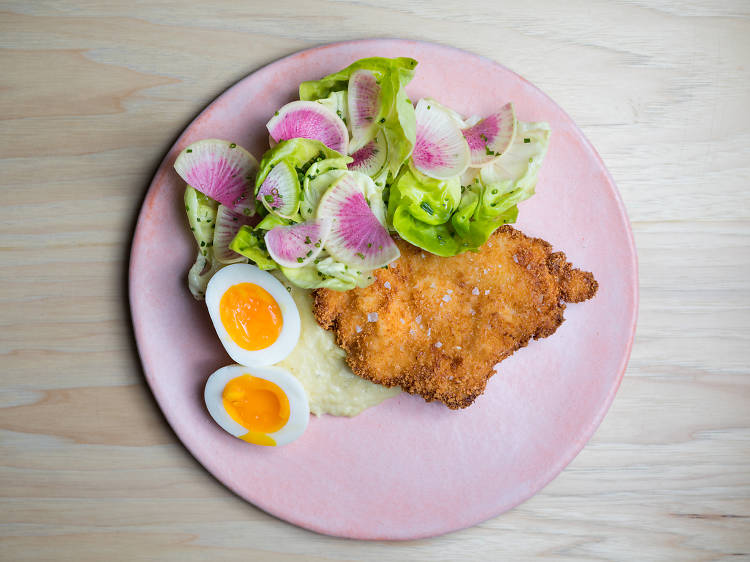 Photograph: Courtesy Little Ruby/Jakob N. Layman
Have a breezy Aussie "brekkie" blocks from the beach at Little Ruby—try the sweet-corn fritters or avocado toast. Round the corner and stroll the length of Palisades Park, a hilltop expanse of greenery with postcard-perfect mountain and ocean views along the way. Circle back south and steal a moment inside the Santa Monica Camera Obscura, an 1898 optical contraption that's now housed within, of all places,a senior center.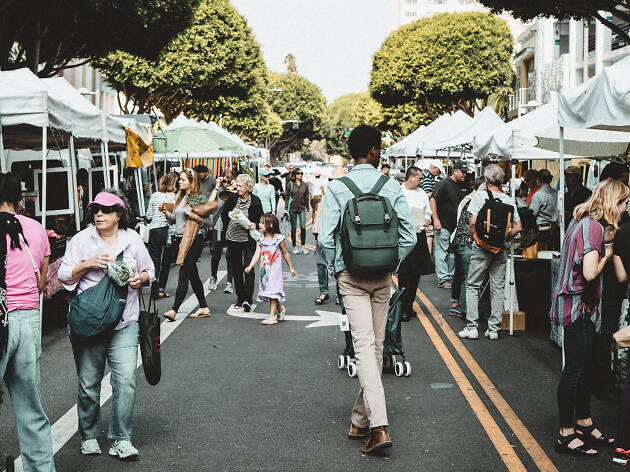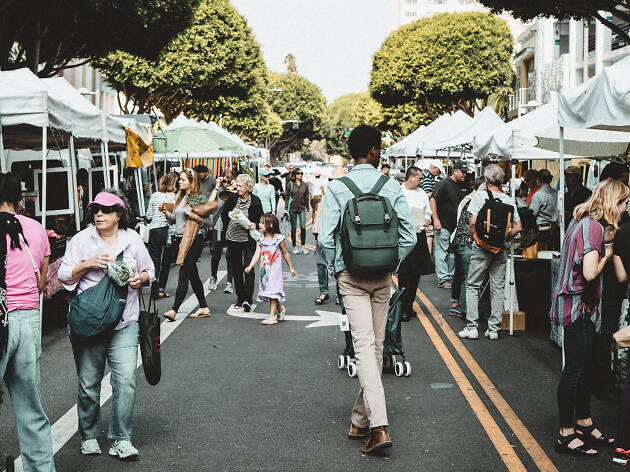 Photograph: Courtesy Dane Deaner
Peruse fresh produce at the incomparable Santa Monica Farmers' Market (Wed, Sat 8am–1pm) as you weave your way through downtown toward Bay Cities Italian Deli. To skip the queue, order online or look for a basket atop the deli counter filled with the spot's famed Godmother sandwich, which has cured meats and provolone piled onto chewy, crusty bread. Take your lunch to picnic in Tongva Park. There, meander along the handsomely landscaped pathways dotted with geometric sculptures, including a conch-shaped, wire-frame lookout toward the coastline.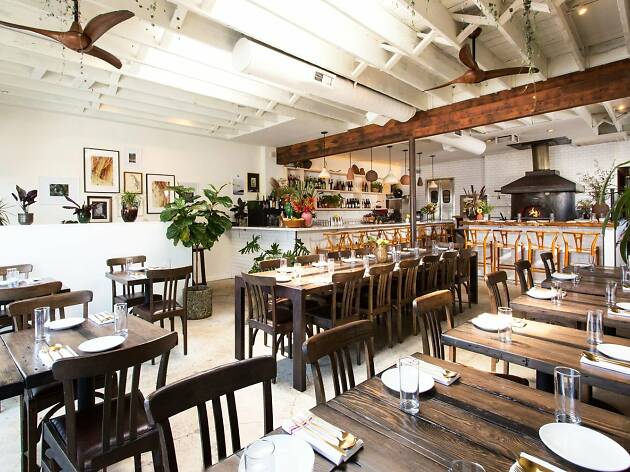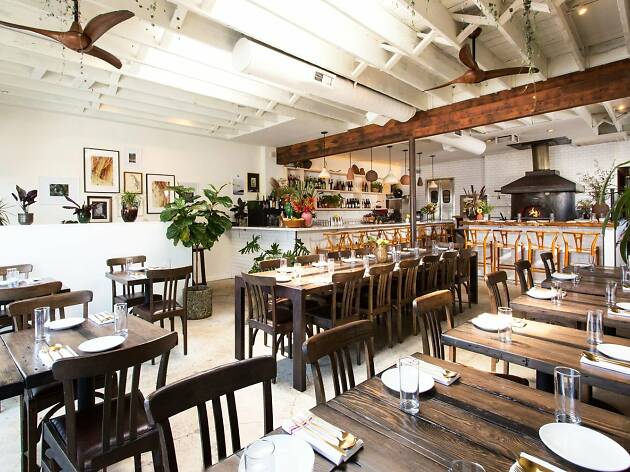 Photograph: Courtesy Little Prince
In the southeast corner of Tongva Park, order a heavy pour of well rum during happy hour at Chez Jay, a 60-year-old, checkered-tablecloth dive. Scoot east into Santa Monica's most charming district, Main Street, dotted with cafés and boutiques. Just past the first tree-lined stretch, stop at Little Prince, where a natural wine list and farmers'-market-fresh desserts complement a menu of woodfired dishes.