Heads up! We're working hard to be accurate – but these are unusual times, so please always check before heading out.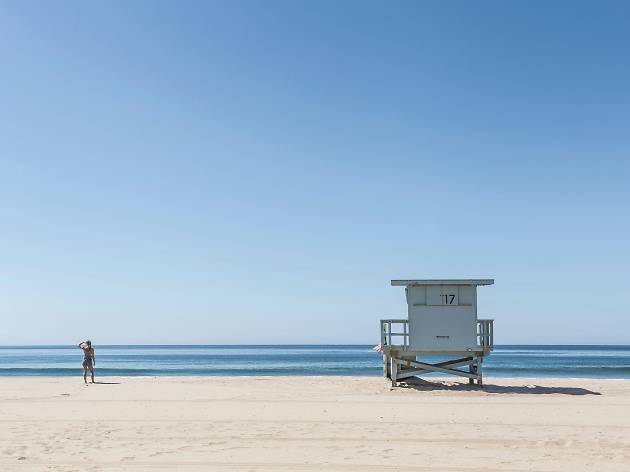 Local life hacks to do L.A. smarter
We may not be able to abolish parking tickets or crowds, but these L.A. hacks are your cheat code to the city
So long $15 cocktails. See ya, steep parking fees. Adios museum admission fees. We've brainstormed ways to tackle the best things to do in L.A. with a smarter (read: cheaper and easier) approach. Stick to these local life hacks to take advantage of L.A.'s thriftiest perks.
Know your curb colors to nab open parking spots.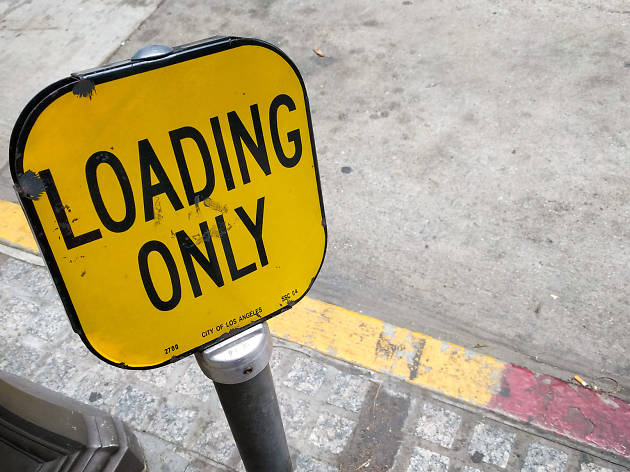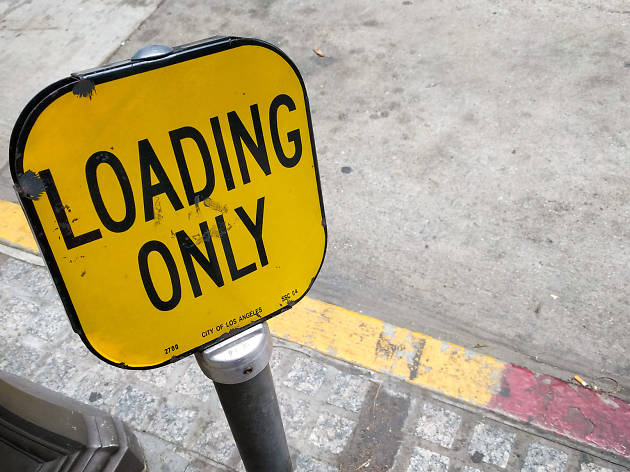 Photograph: Michael Juliano
Here's the gist: You can never park at a red curb, and white curbs are for passenger loading only. But green- and yellow-painted curbs are those inscrutable spots that people often feel too afraid to use.
A yellow curb indicates a loading zone in the daytime and free parking at night. Unless otherwise posted, the restrictions are enforced only during these hours (meaning, don't park there during these times, but do park there outside of them).
Los Angeles: Mon–Sat 7am–6pm
Beverly Hills: Mon–Sat 7am–6pm
Burbank: Daily 8am–6pm
Culver City: Mon–Sat 7:30am–6pm
Glendale: Mon–Sat 9am–6pm
Long Beach: Mon–Sat 7am–6pm
Pasadena: Mon–Sat 6am–6pm
Santa Monica: Mon–Sat 7am–6pm
West Hollywood: Mon–Sat 7am–6pm
Unincorporated L.A. County: Mon–Sat 7am–6pm
These short-term parking spots are typically limited to 15- or 30-minute blocks. Not every city uses green curbs—West Hollywood apparently does just fine without them—but for those that do, restrictions are enforced during these hours.
Los Angeles: Mon–Sat 8am–6pm
Beverly Hills: Mon–Sat 7am–6pm
Burbank: Daily 8am–6pm
Culver City: Daily 7:30am–6pm
Glendale: Mon–Sat 9am–6pm
Long Beach: Mon–Sat 9am–6pm
Pasadena: Mon–Sat 6am–6pm
Santa Monica: 24/7
Find more tips in our L.A. parking cheat sheet.
When there's not a show at the Hollywood Bowl, treat it as your backyard.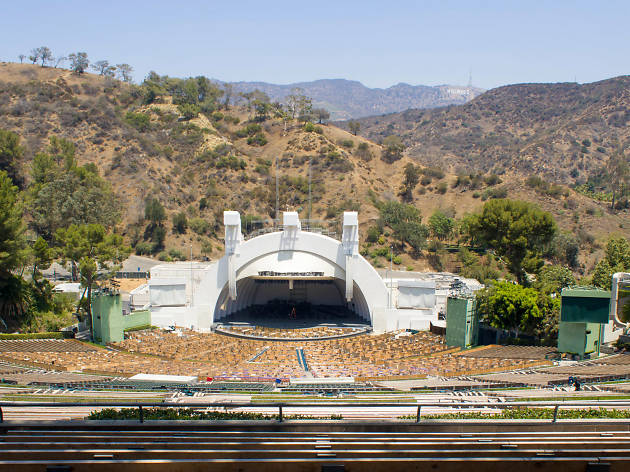 Photograph: Courtesy CC/Flickr/vagueonthehow
The iconic amphitheater doubles as a semi-secret county park. As long as the venue isn't holding a performance (an admittedly rare occurrence from July to September), you're welcome to park for free and stroll about the grounds as you please. Hike all the way up the hilly environs to admire the views or walk into the seating area where, chances are, you'll see people working out on the stairs or, if you're lucky, an open LA Phil rehearsal during the summer (these days vary, so call 323-850-2000 for a schedule).
Use your library card to get free stuff.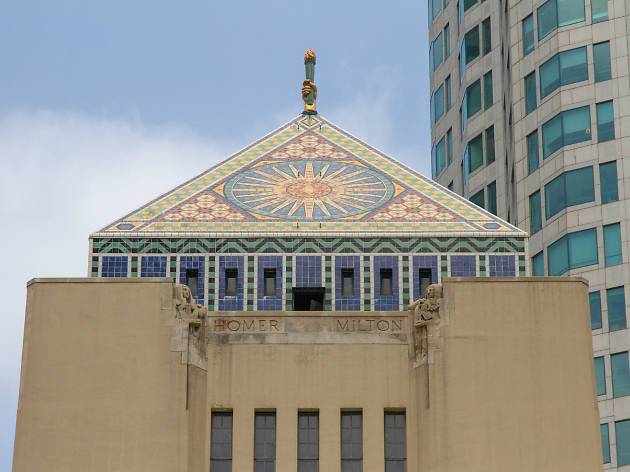 Photograph: Jakob N. Layman
And we're not just talking about books. You can stream classic films and indie flicks on Kanopy, download e-books and audiobooks through Hoopla or OverDrive, take language-learning courses via Mango Languages and follow software tutorials on Lynda with a Los Angeles Public Library card. If you don't feel like going to a physical library (though you should), you can apply for a library e-Card on the LAPL website. It grants access to the aforementioned online resources. If you have a County of Los Angeles Public Library card, you can also reserve free tickets to 11 local museums, including the Skirball, Autry and Natural History Museum.
You don't have to pay a museum's admission fees at these times.
While the Broad (psst, follow the wait time at @thebroadstandby), Hammer Museum, Getty Center, Getty Villa, Marciano Art Foundation and Annenberg Space for Photography are always free, the following L.A. museums offer days sans admission fees.
The Autry Museum in Griffith Park: Every second Tue 10am–4pm
Craft & Folk Art Museum: Sun 11am–6pm pay what you wish
The Geffen Contemporary at MOCA: Thu 5-8pm or daily with juror ID
Huntington Library: Every first Thu 10am–5pm with advance ticket
Japanese American National Museum: Thu 5–8pm, every third Thu noon–8pm
Kidspace Children's Museum: Every first Tue 4–8pm
LACMA: Every second Tue 11am–5pm. L.A. County residents Mon, Tue, Thu 3–5pm; Fri 3–8pm
MOCA Grand Avenue: Thu 5–8pm, daily with juror ID
Museum of Latin American Art: Sun 11am–5pm, every fourth Thu 5–9pm
Natural History Museum: Every first Tue (except July and Aug) 9:30am–5pm, L.A. County residents Mon–Fri 3–5pm
Norton Simon Museum: Every first Fri 5–8pm
Pacific Asia Museum: Thu 5–8pm, every second Sun 11am–5pm
Page Museum at La Brea Tar Pits: Every first Tue (except July and Aug), every Tue in Sept 9:30am–5pm; L.A. County residents Mon–Fri 3–5pm
Skirball Cultural Center: Thu noon–5pm
Take a bus to Griffith Observatory to avoid parking woes.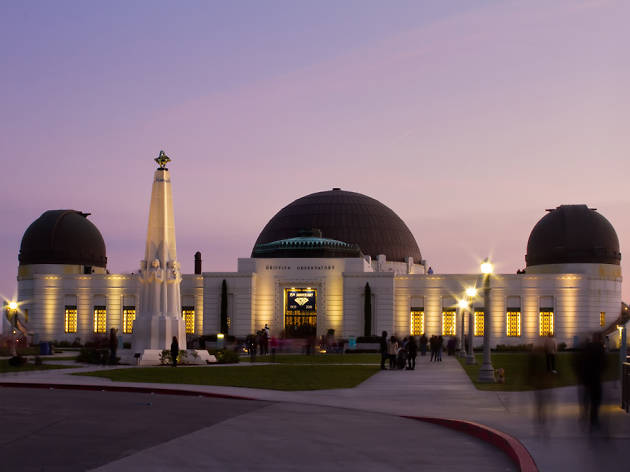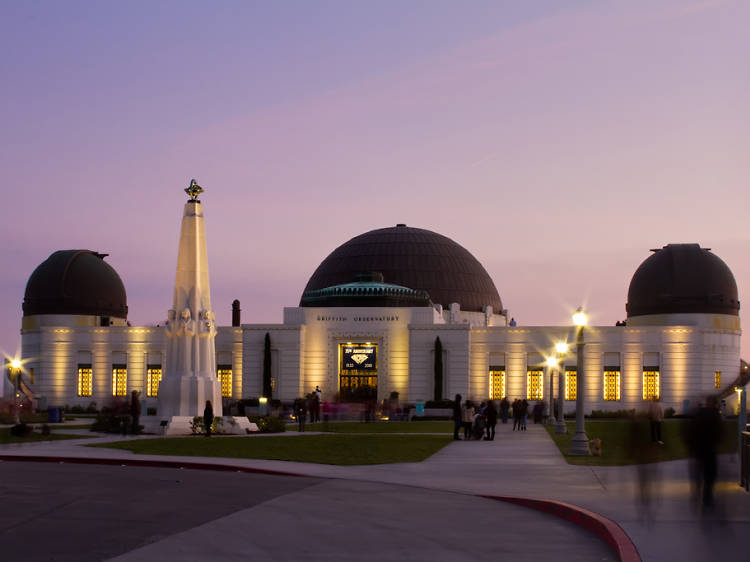 Photograph: Courtesy CC/Flickr/Pedro Szekely
Driving to the hilltop astronomical landmark often means parking nearly back on Los Feliz Boulevard or paying the new parking rate of $8 to $10 per hour. And due to the spotty reception, you can forget about grabbing an Uber. Thankfully, a new DASH bus route travels up the hill every day—even on Mondays, when the observatory's interior is closed—from the Vermont-Sunset Metro station. If you're still set on driving, we suggest parking for free on the residential streets of Los Feliz, grabbing a drink at Big Bar and then catching the bus on the opposite side of Hillhurst Avenue.
Mon–Fri noon–10pm; Sat, Sun 10am–10pm. Cash 50¢, TAP card 35¢.
Head to the top of Los Angeles City Hall to enjoy skyline views in almost perfect solitude.
Downtown's few open-air observation decks require $25 tickets or $14 cocktails, while the rest of the city's choice vantage points demand out-of-the-way drives or sweat-inducing hikes. That's not the case at City Hall. Walk into the public entrance on Main Street and, after you pass through the security screening, grab the express elevator to the 22nd floor; after taking another elevator to the 26th, follow the staircase up to the 27th. From there, you can step outside, walk around the tower's perimeter and gawk at the Downtown L.A. skyline and the San Gabriel Mountains.
Park for free at these beaches.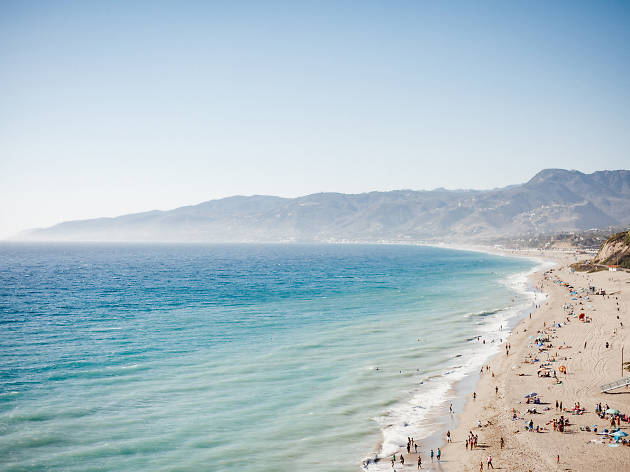 Photograph: Courtesy Jenna Day
Skip the paid lots at Zuma and Point Dume and search for free all-day street parking between the two. Plenty of spots are available along the Pacific Coast Highway and among the ritzy neighborhoods farther up the Malibu coastline, but those beaches aren't nearly as spacious as the one here.
Westward Beach Rd between Pacific Coast Hwy and Birdview Ave, Malibu
Photograph: Courtesy Michael S./Yelp
Free of the crowds in Venice to the north and the unsightly refineries south of Dockweiler, this astoundingly wide stretch of sand is rarely crowded and almost always has plenty of parking spots on Vista del Mar. Just try to ignore the planes departing from next-door neighbor LAX.
Vista Del Mar east of Napoleon St
Discover more of L.A.'s best beaches