The best things to do in Los Angeles this week
Find concerts, screenings, art exhibits and more of our critics' picks with the best events and things to do in Los Angeles this week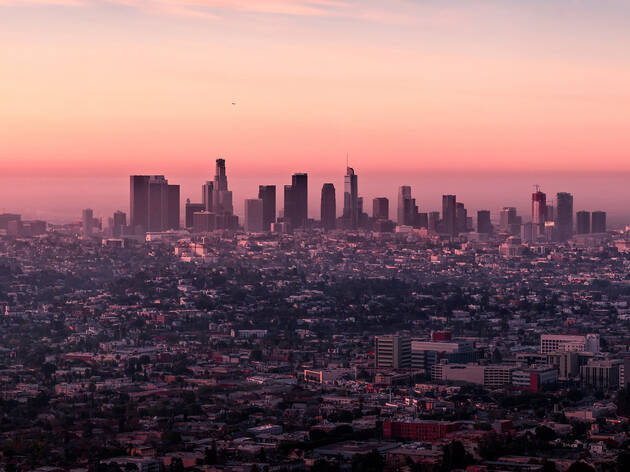 If we could write the rules of living in Los Angeles this would be our No. 1, always at the top of our list: When you live in this city, there's no excuse for boredom just because it's a weeknight. There are hundreds of things to do in Los Angeles each week, including concerts, comedy shows, happy hour deals, free museum days—and that's really only scratching the surface. Well, we don't make the rules, but we will provide you with plenty of ideas for your next free weeknight right here. Now put down that TV remote. There you go. Now get out of the house and tackle these things to do in L.A. this week.
While all in-person events have been canceled and major venues closed, we're recommending what Angelenos can do from home (or a couple of things outside—safely). Find more suggestions in our Time In guide.
Theater
Due to the ongoing coronavirus outbreak, all performances this March have been canceled. You can keep up with more local event cancelations here. L.A. once again gets its shot at Broadway's hottest ticket, Hamilton. The hip-hop historical hootenanny by Lin-Manuel Miranda (everything winner for In the Heights) uses several musical genres to craft a totally unexpected look at the Founding Fathers and the creation of America… though Miranda has said, "We take it as a given that hip hop is the music of the Revolution." There's British pop (for King George), soul, modern girl-group groove and a full-on rap smackdown about the role of the federal government between the first secretary of the treasury (Alexander Hamilton) and Thomas Jefferson himself.
Movies
It isn't summer in L.A. until the first cemetery screening brings hoards of movie-lovers to Hollywood Forever, toting folding chairs, picnic blankets, snack spreads and lots of booze. Each year, Cinespia brings classic cult favorites to the hallowed resting place of such Hollywood greats as Rudolph Valentino and Bugsy Siegel. The series typically releases its slate one month at a time, most recently for August: Point Break (Aug 3), Boyz n the Hood featuring a John Singleton tribute from Questlove and DJ Pooh (Aug 10) and Psycho (Aug 24). Of particular note: the 9th Annual Slumber Party on August 24, with a trio of sleepover staples including Never Been Kissed, I Know What You Did Last Summer and Jawbreaker. Angelenos line up for hours to partake in the concept—and to enjoy DJ sets, dance parties, sleepovers and more magical mischief otherwise strictly forbidden behind the cemetery gates. It's an L.A. rite of passage, a quintessential summer experience and one of the best film venues in the city. Just be sure to get your ticket early, arrive early (doors open at 6:45pm), pee early… it's getting a bit overcrowded, to say the least.
GYG Los Angeles TTD Attractions