Heads up! We're working hard to be accurate – but these are unusual times, so please always check before heading out.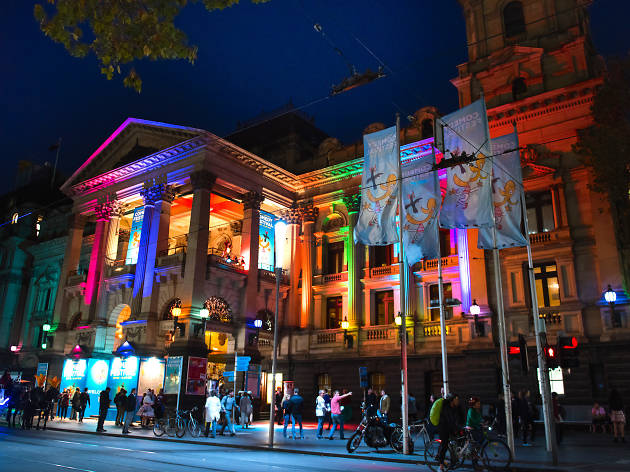 How to do the Melbourne International Comedy Festival like a boss
Navigating the 400+ shows at the third-largest comedy festival in the world isn't easy – which is why we've got you covered with these handy hints
6 top tips on doing the Comedy Festival right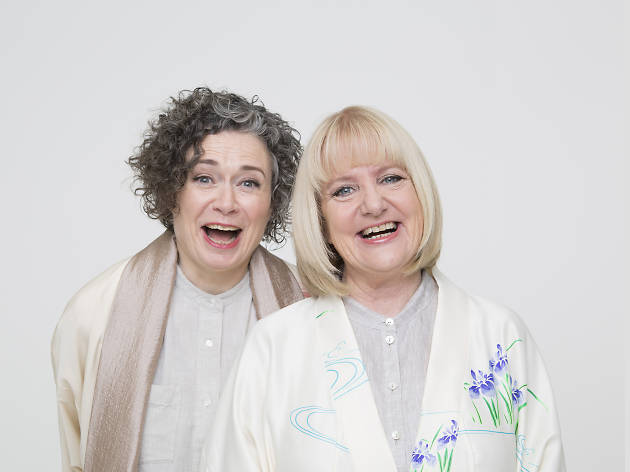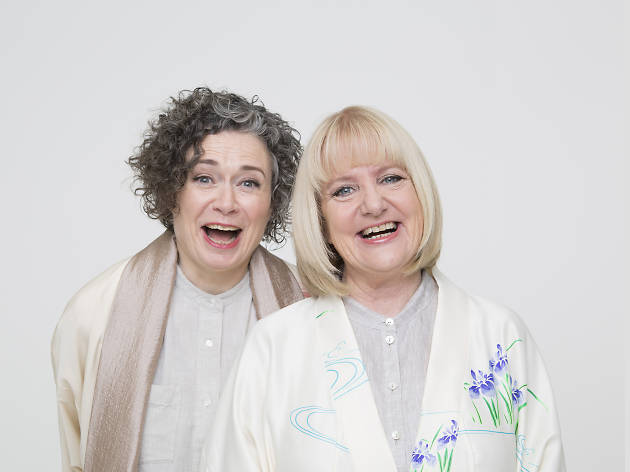 Photograph: Supplied
1. Know your flavour of comedy
Comedy, perhaps more so than other forms of art and entertainment, often comes down to personal taste. Are you a huge fan of political satire, or does sharp observational comedy get you laughing? Maybe you're in search of some clever feminist comedy, or perhaps you're tickled by out-there surreal humour. Spend some time reading up on some of the headline acts and you're bound to find someone who matches your taste. For example, things are bound to get political with Nazeem Hussain, weird with Ross Noble and hilariously relatable with Judith Lucy and Denise Scott. If you're not usually into stand-up comedy, then there's everything from variety-style shows like Briefs to queer musicals like Romeo is Not the Only Fruit.
If you're really stuck, then you can't go too wrong with comedians who have featured on your favourite TV shows or radio programs. This year, you can catch Kate McCartney and Kate McLennan (of The Katering Show and Get Krack!n fame), Matt Okine from The Other Guy and Triple j, and Celia Pacquola, who you might have seen on Rosehaven or Utopia.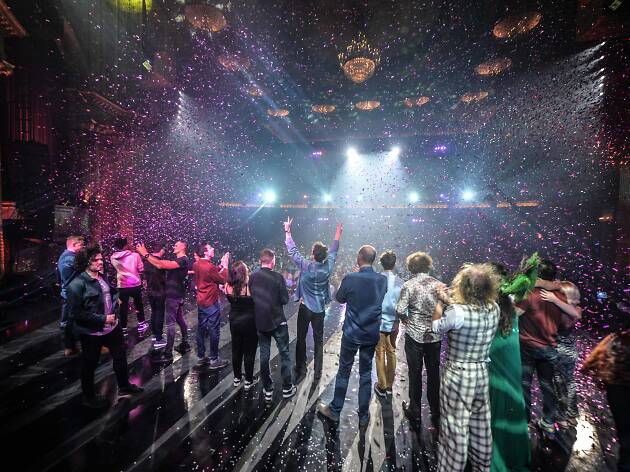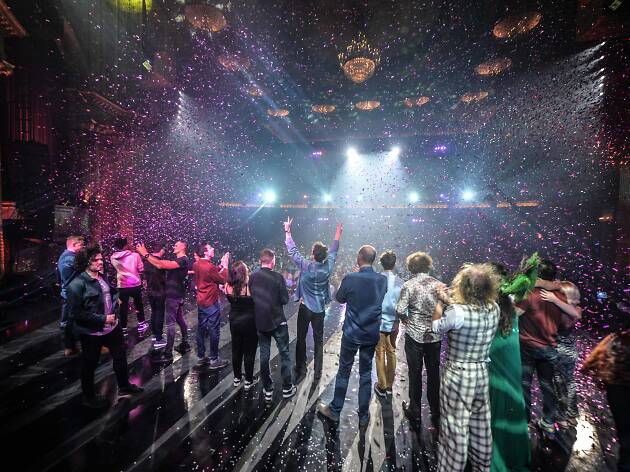 Photograph: Jim Lee
2. Take a chance on something new
Here's another option: throw caution to the wind and buy a ticket to a show you know nearly nothing about. Part of the magic of MICF is the buzzing atmosphere surrounding the Melbourne Town Hall. Arrive in the evening and you'll no doubt be approached by comedians handing out flyers for their shows. They're always up for a chat, and if they tickle your funny bone, then you can be pretty confident that you'll enjoy their show.
Another option is to buy a ticket to a show featuring multiple acts (a comedy tasting board, if you will); we recommend Deadly Funny, the Raw Comedy grand final or, for families, the free Very Big Laugh Out.
If you're feeling really adventurous, you could also simply approach the giant blackboard at the Town Hall and have a look at what's on offer for the night (tickled by the pun-tastic name of a show? Go on, take a chance!). The MICF staff at the ticket booth are also more than happy to help you find your perfect comedy match.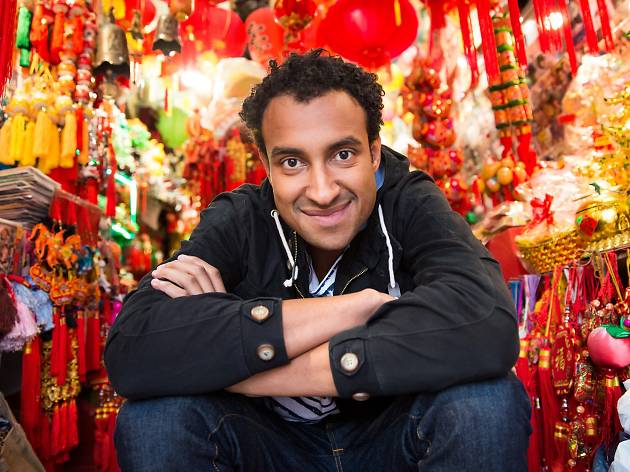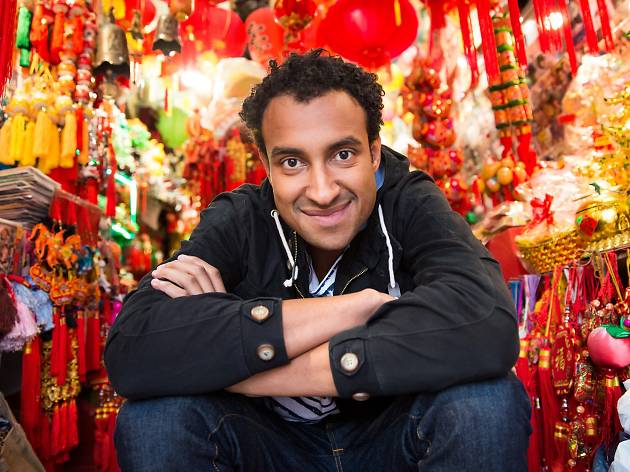 Photographer: Daniel Boud
3. Venture further than the Town Hall
The Town Hall is the MICF hub, but it's only the tip of the festival iceberg. There are LOLs to be had across the city, from large venues like ACMI to the back rooms of pubs like the Exford or the Imperial Hotel. Head out beyond the city and you'll find top-notch comedy at Malthouse Theatre just south of the CBD, or Hares and Hyenas in Fitzroy.
Below, we've got a map with some of the major comedy hubs – but for the full list of venues, visit the MICF website.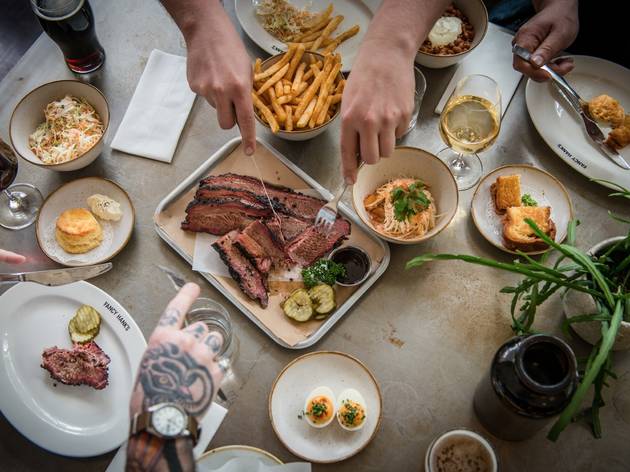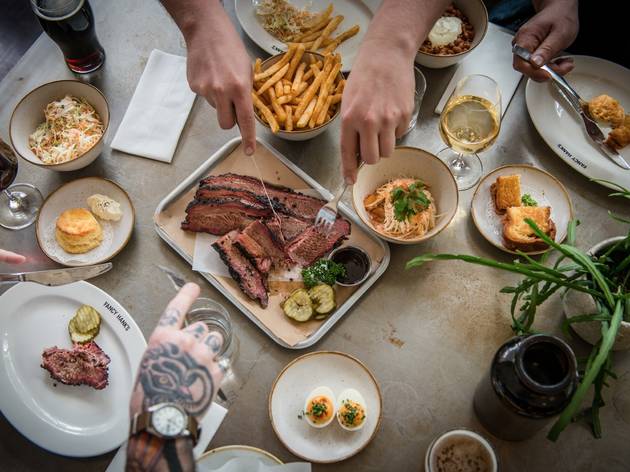 Photograph: Eugene Hyland
4. Take advantage of some delicious deals
All these belly laughs making you hungry? Bars, restaurants and cafés across Melbourne offer special deals for MICF ticket-holders. Flash your stub and you'll score happy hour prices any time at the Town Hall-adjacent Cabinet Bar and Balcony, a free digestive with a post-show cheese board at Punch Lane and a free cocktail with your dinner at barbecue haven Fancy Hank's. You can find the full list of deals here.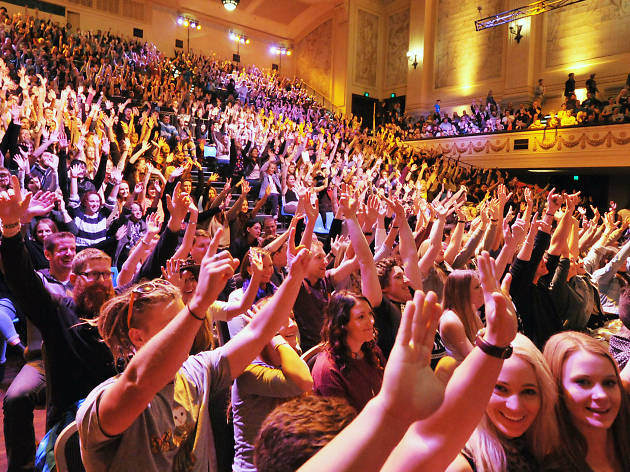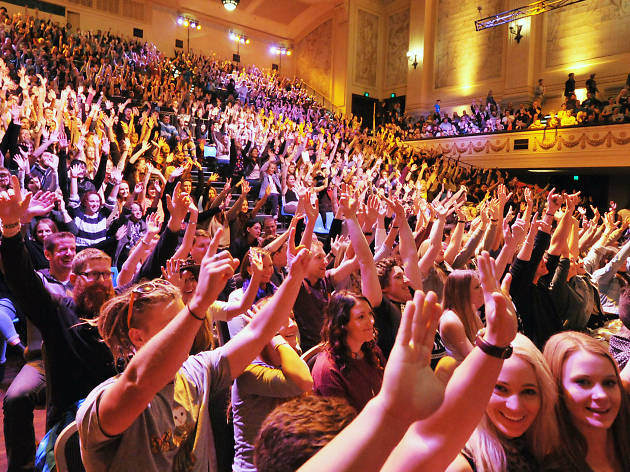 Photograph: Jim Lee Photo
5. Become a cheap tickets champion
There's nothing funny about running out of cashola halfway through MICF and realising you still have to pay your rent. Thankfully, there are plenty of ways to get your comedy fix on the cheap. Concession tickets are available to the majority of shows, for a start. You'll also thank yourself later for buying Tightarse Tuesday tickets or checking out a preview show (you can tell which ones are previews on the website because they'll have pink dots next to the dates).
Another option is to gather as many mates as possible and buy a group ticket, or a Laugh Pack, where buying in bulk will save you precious dollars.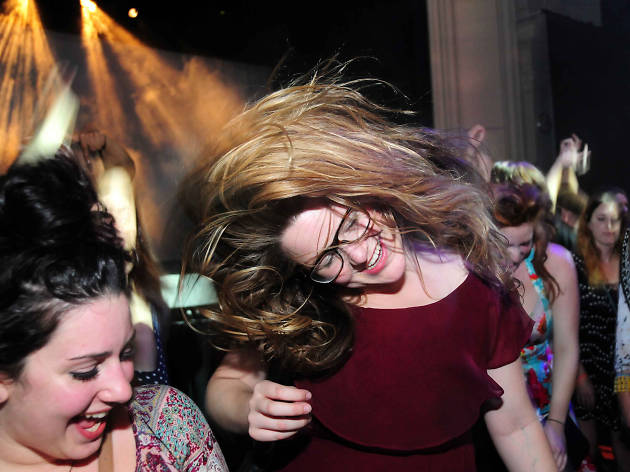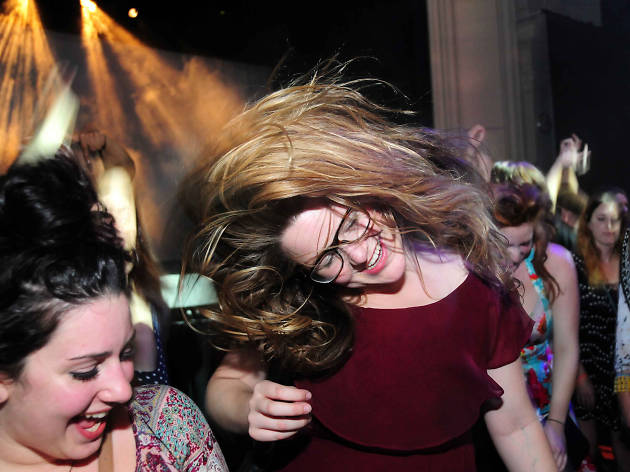 6. Party with the comedians at the Festival Club
When it comes to post-show revelry, there's only one correct choice: the Festival Club. Conveniently, MICF's dancefloor is located a stone's throw from the Town Hall at Max Watt's. Doors open at 11.15pm every night (except Sunday, when it's 10.15pm, and Monday, when it's closed). On Friday and Saturday nights, some of the festival's biggest names surprise audiences with short sets and crazy collaborations. Weeknights are all about themed parties, which range from Eurotrash dance extravaganzas to granny bingo.
The best part? Entry will only set you back between $10 and $20. Visit the website for the list of parties.