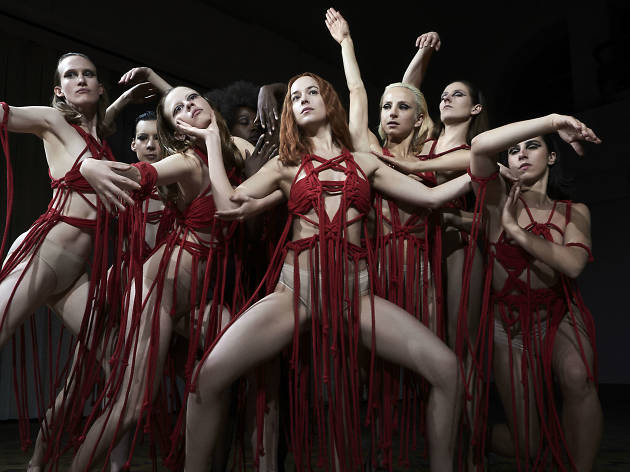 The 13 best films to see this spring
The movie season bursts into life with Oscar hopefuls, gripping thrillers, arthouse gems and bloody freak-outs
The cinema roster this September to November is a packed one, but we've sorted the wheat from the chaff for you. The 13 best films break down into roughly four categories. There are the prestige movies that have Oscar glory on their minds (First Man, A Star Is Born, Boy Erased); the crowd-pleasing blockbuster sequels (Fantastic Beasts II, Creed II); and the crazed, violent imaginings spewed straight from the hellmouth (Halloween; Suspiria; Overlord). For the thoughful filmgoers among us, may we recommend arthouse efforts Custody, Peterloo, You Were Never Really Here and (go Aussie!) Ladies in Black. See you at the popcorn counter.
Love film festivals? Check out what's coming up during spring.
Spring's best movies
Opens: Oct 11
On the heels of their six-time Academy Award-winning smash, La La Land, Oscar-winning director Damien Chazelle and star Ryan Gosling reteam for the riveting story of NASA's mission to land a man on the moon, focusing on Neil Armstrong and the years 1961-1969.
Why see it? Chazelle's a great filmmaker, the screenplay is by Josh Singer (Spotlight), and the reviews have been raves.
Opens: Sep 27
A broken marriage leads to a bitter custody battle with an embattled son at the centre in this domestic thriller that will keep audiences guessing and leave them with their hearts in their throats.
Why see it? Denis Menochet, so memorable in the opening scene of Tarantino's Inglourious Basterds, plays the menacing dad.
Opens: Nov 8
As a darkness builds at the center of a world-renowned dance company, its artistic director (Tilda Swinton), a young American new to the troupe (Dakota Johnson) and a grieving psychotherapist become entangled in a bloody nightmare.
Why see it? This remake of Dario Argento's batshit-crazy giallo horror picture is by the brilliant Luca Guadagnino (Call Me by Your Name), with Thom Yorke supplying the eerie musical score.
Opens: Oct 6
Damiel (Bruno Ganz) and Cassiel (Otto Sander) are angels who watch over the city of Berlin. They don't have harps or wings, and they prefer overcoats to gossamer gowns. But they can travel unseen through the city, listening to people's thoughts, watching their actions and studying their lives. Wim Wenders' gorgeous and romantic 1987 movie is being re-released in a 4K restoration.
Why see it? Nick Cave cameos as himself performing in a grungy Berlin club.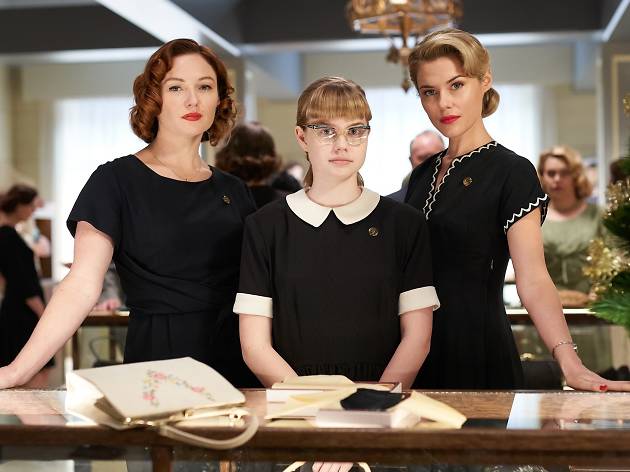 Photograph: Supplied
Opens: Sep 20

Legendary Bruce Beresford (Breaker Morant, Puberty Blues) directs a film version of Madeleine St John's novel set in a Sydney department store in 1959.
Why see it? The all-star cast includes Julia Ormond and Rachael Taylor.
Opens: Oct 18
Jamie Lee Curtis returns to her iconic role as Laurie Strode, who comes to her final confrontation with Michael Myers, the masked figure who has haunted her since she narrowly escaped his killing spree on Halloween night four decades ago.
Why see it? John Carpenter's stylish 1978 original slasher film has already had nine sequels and remakes, but this one ignores them all – it's a do-over.
Opens: Oct 18
In this new take on the tragic story, Bradley Cooper plays seasoned musician Jackson Maine, who discovers – and falls in love with – struggling artist Ally (Lady Gaga). But even as Ally's career takes off, the personal side of their relationship is breaking down, as Jack fights an ongoing battle with his own internal demons.
Why see it? Gaga acts… and Cooper sings!
Opens: Sep 6
In the new film by Lynne Ramsay (We Need to Talk About Kevin) a traumatised veteran (Joaquin Phoenix), unafraid of violence, tracks down missing girls for a living. When a job spins out of control, Joe's nightmares overtake him as a conspiracy is uncovered leading to what may be his death trip or his awakening.
Why see it? Dark, grim, gritty, and short, it's an extraordinary noir.
Opens: Nov 15
Internationally acclaimed and Oscar-nominated filmmaker Mike Leigh portrays one of the bloodiest episodes in British history, the infamous Peterloo Massacre of 1819, where government-backed cavalry charged into a peaceful crowd of 80,000 that gathered in Manchester, England to demand democratic reform.
Why see it? Leigh rarely disappoints and his portrayal of a key step in modern British democracy is bound to be impassioned and incisive.
Opens: Nov 8
Jared (Lucas Hedges), the son of a Baptist pastor in a small American town, is outed to his parents (Nicole Kidman and Russell Crowe) at age 19. Jared is faced with an ultimatum: attend a gay conversion therapy program – or be permanently exiled and shunned by his family, friends, and faith.
Why see it? Joel Egerton's latest film as director is getting rave reviews. Go Joel!
Opens: Nov 29
With the help of Rocky Balboa (Sylvester Stallone), Adonis Creed (Michael B Jordan) faces the son of the Russian boxer who killed his father in the ring in 1985's Rocky IV.
Why see it? It's sure to reflect, in some bizarro way, current US-Russian geopolitics.
Opens: Oct 25
On the eve of D-Day, American paratroopers are dropped behind enemy lines to carry out a mission crucial to the invasion's success. But as they approach their target, they begin to realise there is more going on in this Nazi-occupied village than a simple military operation.
Why see it? Director Julius Avery is a talented Aussie making his Hollywood debut with this wartime supernatural thriller.
Opens: Nov 15
At the end of the first film, the dark wizard Gellert Grindelwald (Johnny Depp) was captured by MACUSA (Magical Congress of the United States of America) with the help of Newt Scamander (Eddie Redmayne). But Grindelwald escaped custody and has set about gathering followers. In an effort to thwart Grindelwald's plans, Albus Dumbledore enlists his former student, Scamander.
Why see it? Jude Law is stepping into the robes of the young Dumbledore.