Upcoming film festivals in Melbourne
Attention movie buffs: here are the Melbourne film festivals to add to your calendar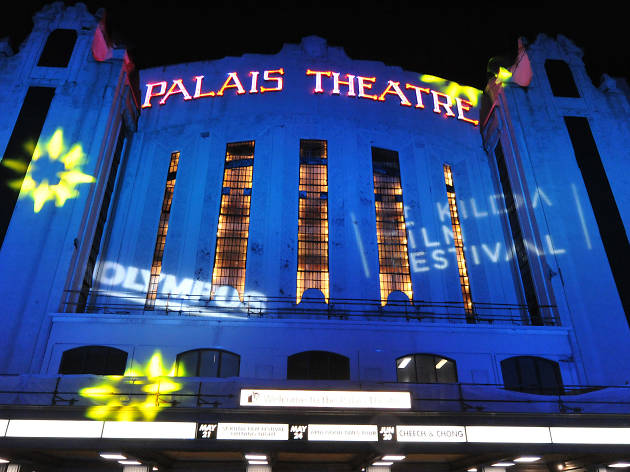 After an unforgettable Melbourne movie experience? From the Melbourne International Film Festival to celebrations of indie, anime, queer and documentary films, there's a festival for every type of movie buff. Check out the festivals coming soon to Melbourne below. While you're at it, check out Melbourne's best film events and screenings and our latest film reviews.
Upcoming Melbourne film festivals
1
The fourth Scandinavian Film Festival is coming soon with films from Denmark, Norway, Finland, Iceland and Sweden, screening at Palace Cinema Como, Westgarth, Brighton Bay and the Astor Theatre. "It came about because Scandinavia makes so many amazing films and so many of them weren't being picked up for distribution here, or even being picked up by the festivals," says festival director Elysia Zeccola. "I think audiences are drawn to the dark tone of gripping Scandi noir dramas. The deadpan humour of Nordic comedies is also popular. Scandinavian films tend to have very well-drawn characters, the story is the main focus, not bells and whistles, and so I find myself getting absorbed in the drama."       Here are Elysia's picks of the festival. Heartstone Iceland "Iceland doesn't make that many films and has a small population but it always has at least one remarkable film every year that has really stunning landscapes – those amazing icy peaks and mountains creating this dramatic background to the film already before anything's even happened. Heartstone is a beautiful coming-of-age story with a stunning sense of place." A Conspiracy of Faith Denmark "It's the highly anticipated third installment of the Department Q trilogy [starring Nikolaj Lie Kaas and Fares Fares]. We screened The Keeper of Lost Causes and The Absent One and they were both really successful in previous festivals so we knew that the audience would be keen to see the third one. It's a cold case crime t
Book now
Read more
2
The MIFF vision is nothing less than to "build an enlightened, engaged society through film". And under director Michelle Carey, this aim is always carried out as entertainingly as possible. The festival returns in 2017 with 31 movies already announced.    They include a screening of Paul Thomas Anderson's 2007 masterpiece There Will Be Blood with the score performed live by the Melbourne Symphony Orchestra. Jonny Greenwood from Radiohead compiled the groundbreaking score from his own compositions as well as music by Arvo Pärt and Brahms. The film, starring Daniel Day-Lewis, is about the rise of a ruthless Texas oil man and is one of those rare movies where something astonishing happens in every scene. There's also a lecture and concert by sound in cinema expert Michael Chion. Check back here for more details as they're released. 13 sneak-peek highlights of MIFF 2017.  
Book now
Read more
See our latest film reviews
More film events for your calendar
Melbourne's a movie loving town, which means there's always a special screening, career retrospective or movie night around the corner.
Read more
Watch a film in the great outdoors
Nice weather means spending warm evenings watching new releases and cult classics; here are our favourite outdoor cinemas.
Read more