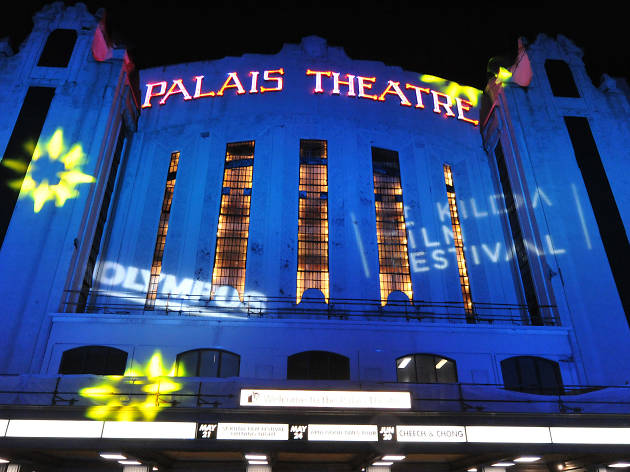 Upcoming film festivals in Melbourne
Attention movie buffs: here are the Melbourne film festivals to add to your calendar
After an unforgettable Melbourne movie experience? From the Melbourne International Film Festival to celebrations of indie, anime, queer and documentary films, there's a festival for every type of movie buff. Check out the festivals coming soon to Melbourne below.
While you're at it, check out Melbourne's best film events and screenings.
Upcoming Melbourne film festivals
Put August 5-22 in your calendar and double underline it because the Melbourne International Film Festival is back. The annual festival, which is a huge celebration of independent cinema, is returning after its 2020 festival (dubbed MIFF 68 ½) was transformed into an online event during the city's second lockdown. Now, for 2021, the festival is hoping to return to Melbourne's cinemas – but also our homes. MIFF kicks off on August 5 with its first-ever Opening Night film from a female Indigenous director. The highly anticipated The Drover's Wife: The Legend of Molly Johnson, directed by Leah Purcell, is the third part in a multi-format trilogy based on Henry Lawson's 1892 short story. The trilogy began with Purcell's award-winning play and her subsequent novel, The Drover's Wife, which is a full-throttle reckoning of the country's colonial past. The remainder of the film line-up spans a number of world-premiere Australian films, international award winners and some special events. The full program announcement is on July 13, but here are some to look out for. Straight from the Cannes Film Festival is drama Nitram, directed by Justin Kurzel (Snowtown) and starring Caleb Landry Jones (Get Out, Three Billboards Outside Ebbing, Missouri) and focusing on the devastating 1996 Port Arthur massacre in Tasmania. A documentary about notoriously shy Melbourne musician Courtney Barnett will also make a debut at the festival. Anonymous Club (the name taken from a single from Barnett's
See our latest film reviews
More film events for your calendar
Melbourne's a movie loving town, which means there's always a special screening, career retrospective or movie night around the corner.
Watch a film in the great outdoors
Nice weather means spending warm evenings watching new releases and cult classics; here are our favourite outdoor cinemas.