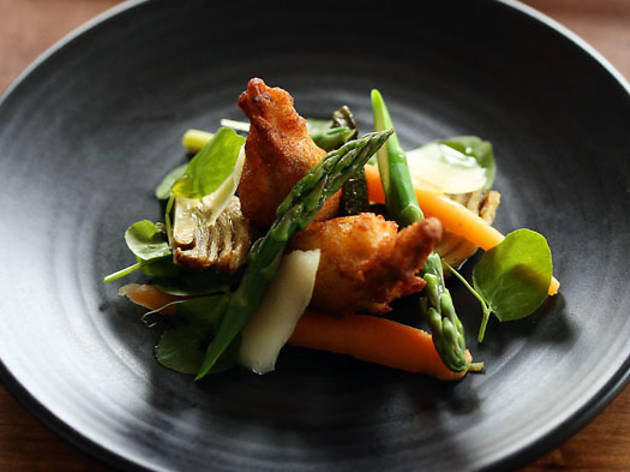 1/10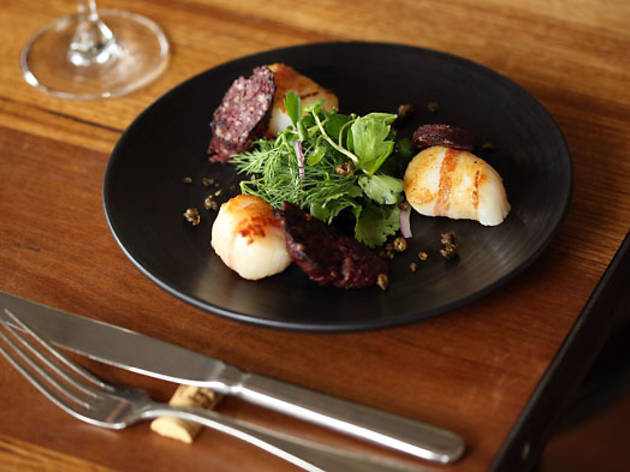 2/10
3/10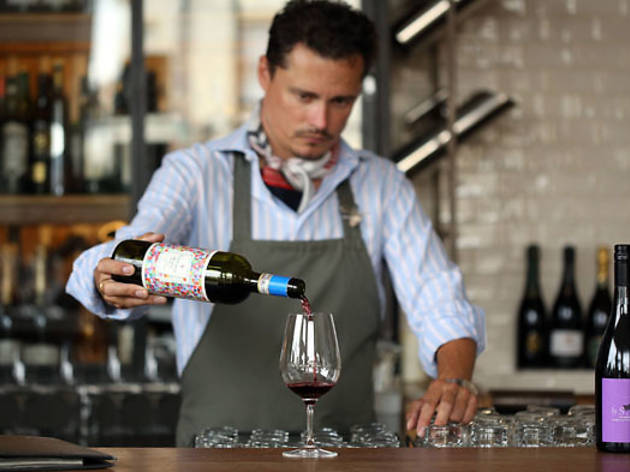 4/10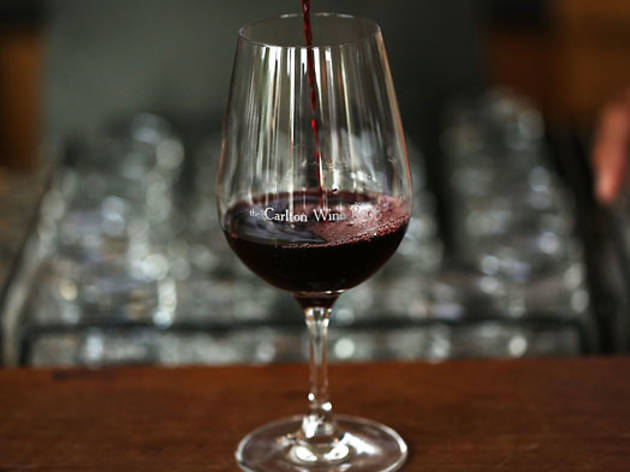 5/10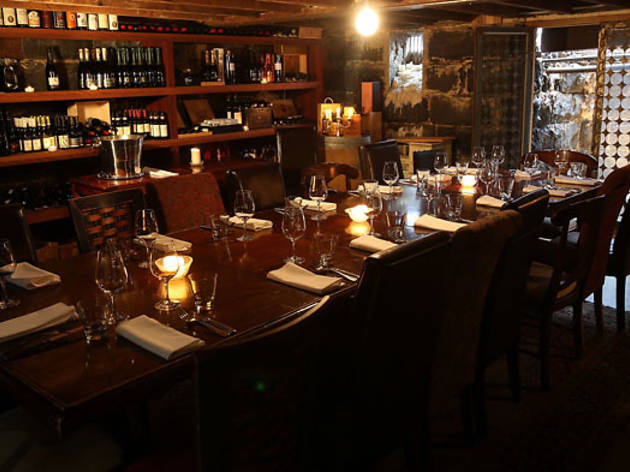 6/10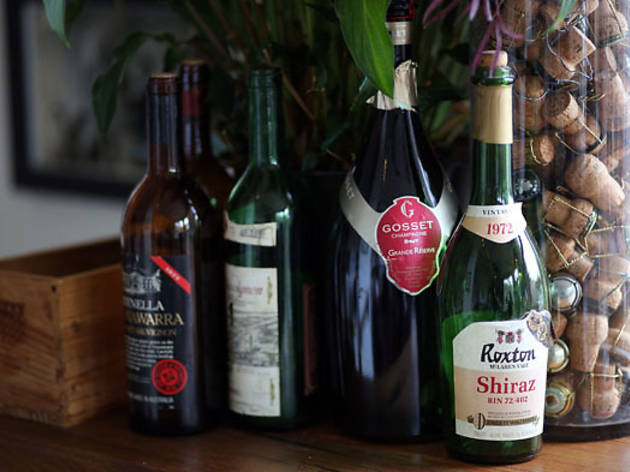 7/10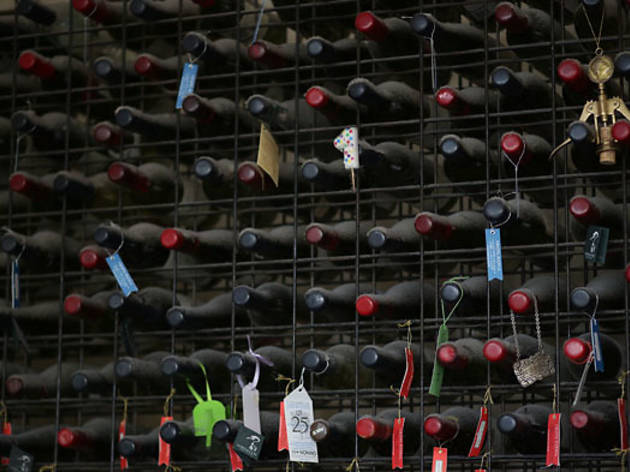 8/10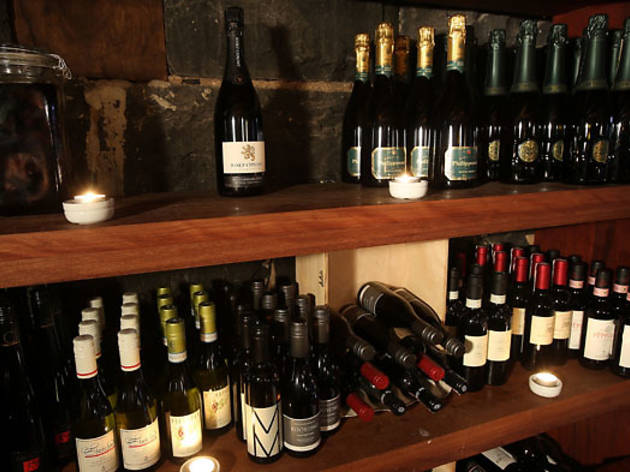 9/10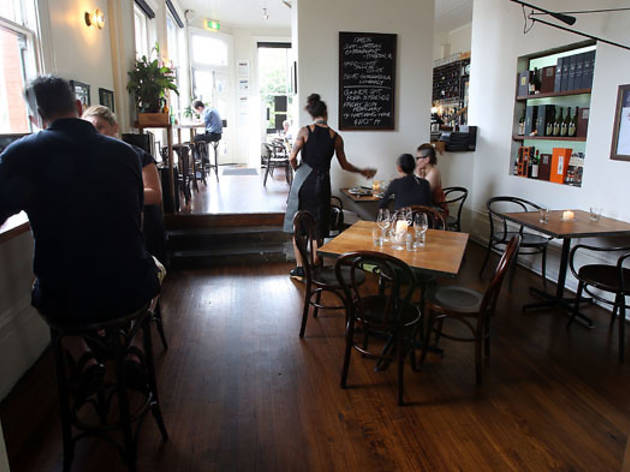 10/10
Three years? Has it really been three years? That's the restaurant equivalent of middle age, but the Carlton Wine Room is doing nicely, thanks very much
Sometimes only time can afford a proper perspective on a restaurant. When it's had time to settle into its polished timber floorboards, its handsome window arches, it can finally figure out what it wants to be when it grows up.
Carlton Wine Room was a bit of an attention-seeker when it first introduced the 'burb to its taxidermied pigeons. It was one big trend alert with a flexible - some would say confusing - menu, some adventurous food and a helluva drinks focus.
These days things are pared back. There's a bit less adventure, but also a bit less risk. CWR feels like it could have been here for 20 years instead of three. It feels lived-in, loved and calmly convincing.
Co-owner and manager Jay Bessell remains the human focal point, still resplendent in a cravat and the kind of enthusiasm for the still-lengthy, still-beautiful, utterly quaffable Italian-leaning wine list - his list – that could power the city grid.
After a change of chef, the food is the main point of departure, with a simpler selection of entrees and mains (who would have thought?) How totally old-school. It's all still easily share-able – just ask Jay - and there's a great list of bar snacks, including oysters - feet off, horseradish on - rillettes, and soft shell crab on herb aioli.
The food is confidently, unpretentiously, as Euro 101 as you're likely to encounter. There's steak tartare, a mighty puck that could do with a bit more piquancy and a bit more duck egg yolk but has a good bit of beefy heft in the rough-chopped meat. Fried zucchini flowers oozing smoked goats' cheese, with asparagus and curls of pecorino, make a good argument early summer eating.
Scallops team up with their old buddy blood pudding – sorry, morcilla – with little nubs of fried caper, and there's pork that despite being sous vided still has best-in-show crackle, all salt and toffeed crunch. The apple puree it's sitting with catapults it into Christmas dinner territory; the apple and herb salad with a hint of ginger gives it something more. To finish – wagyu rump cap (nine-score, beef nerds), blushing pink in a dark maroon sea of textbook red wine jus so glossy you could check your teeth for parsley in it.
Bravo. These days, the Carlton Wine Room along with the Town Mouse and D.O.C. have triangulated a little Carlton corner of cool. Bring it on for the next three years.
Venue name:
The Carlton Wine Room
Contact:
Address:
172-174 Faraday St
Carlton
3053

Opening hours:
Mon-Wed 5pm-late; Thu-Sat noon-late