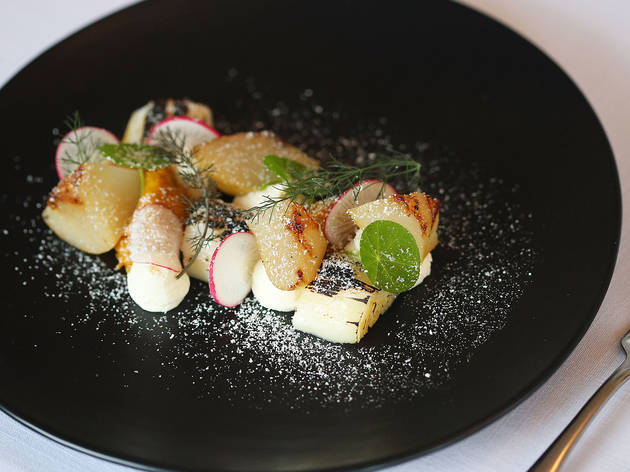 1/12
Photograph: Graham Denholm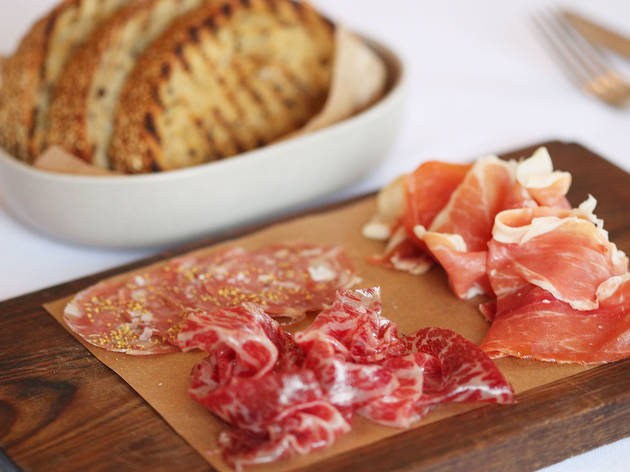 2/12
Photograph: Graham Denholm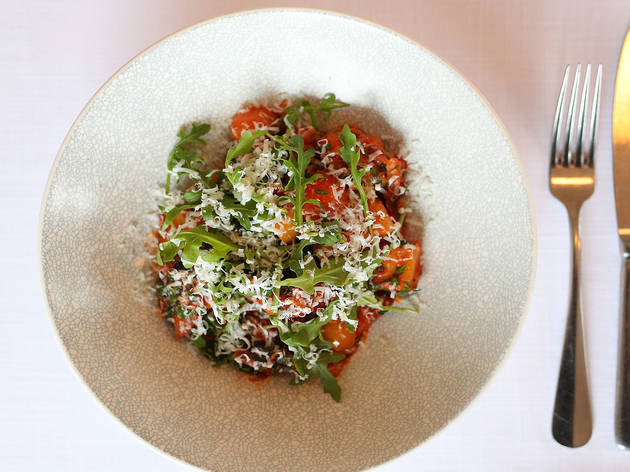 3/12
Photograph: Graham Denholm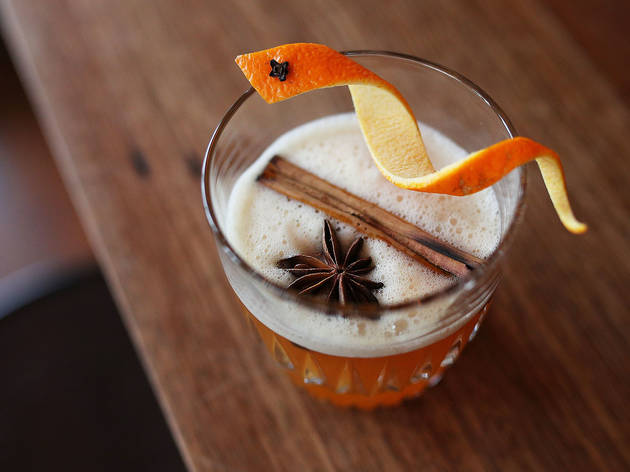 4/12
Photograph: Graham Denholm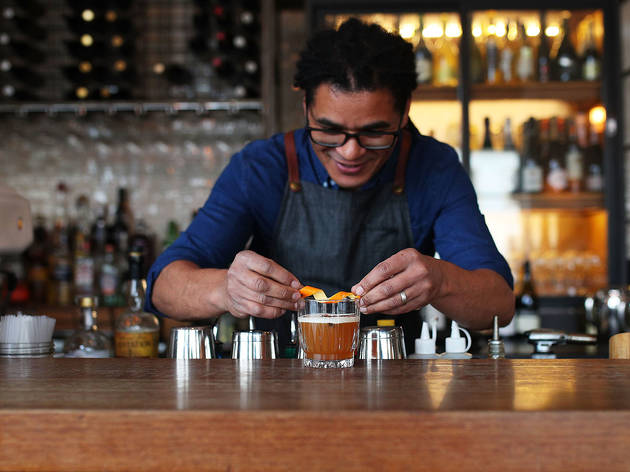 5/12
Photograph: Graham Denholm
6/12
Photograph: Graham Denholm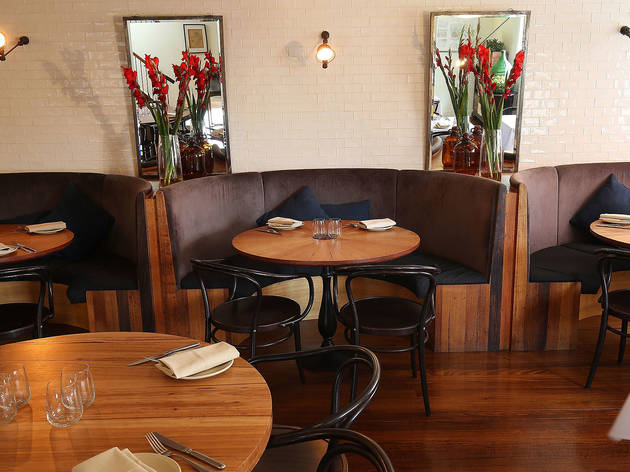 7/12
Photograph: Graham Denholm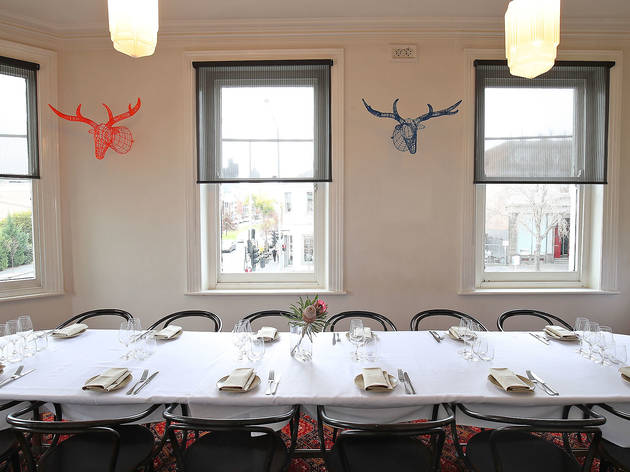 8/12
Photograph: Graham Denholm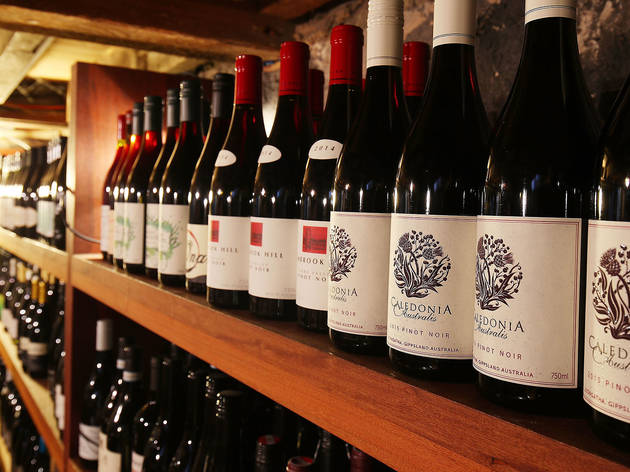 9/12
Photograph: Graham Denholm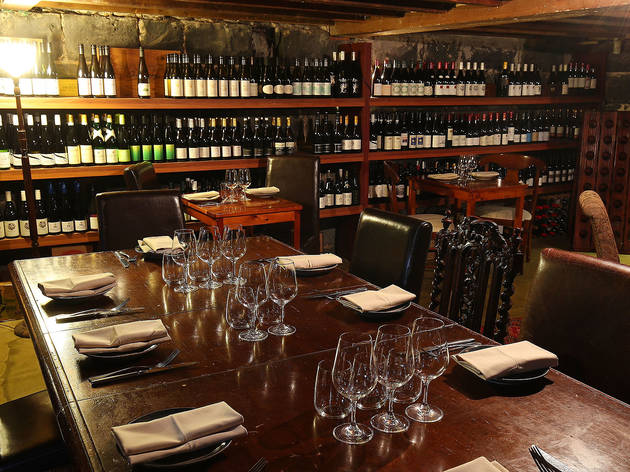 10/12
Photograph: Graham Denholm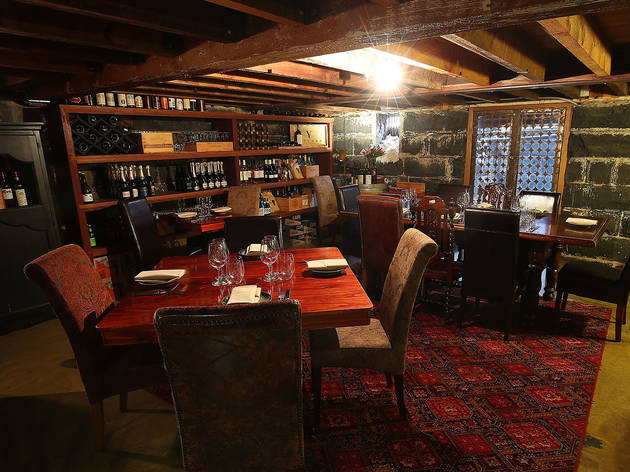 11/12
Photograph: Graham Denholm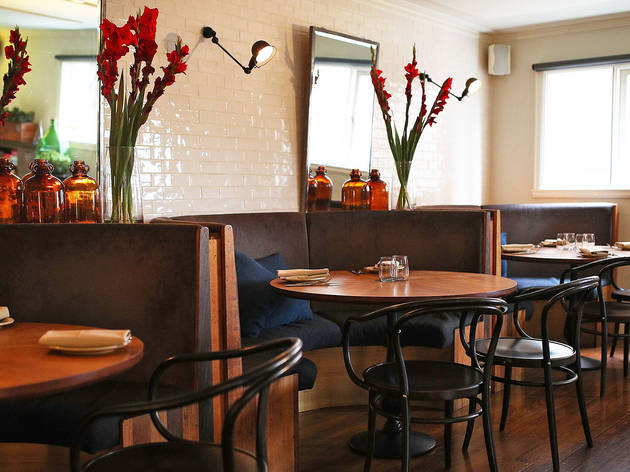 12/12
Photograph: Graham Denholm
Four levels of sheer comfort await at a wine bar just made for the cooler months
Winter in Melbourne sucks. That is, until you remember that we share a city with the nation's cosiest wine bars. And when it's all too much to deal with – the most challenging drinks, the craziest design or the wildest foraged ingredients – Carlton Wine Room is there to wrap you in a doona of cured meats and warm your toes with the hot water bottle of good wine.
The heritage-listed building on the corner of Drummond and Faraday Streets has high ceilings, hardwood floors and sparkling, white-tiled walls behind the pressed tin bar. Tall windows on two sides look out over the peaceful intersection and thick glass fittings radiate light across the walls like vintage headlights. Heavy timber furniture and unbleached linen napkins feel solid and sure. The '70s funk and soul soundtrack hits the perfect volume to provide unobtrusive backing for easy conversation, and the service is both friendly and professional, never stressed, and happy to entertain or leave you be.
Four levels of beautiful dining space make this a great choice for functions of any size. Opt for a full meal of easy to understand food, stand up with great snacks and cocktails, or go nuts on serious wine to impress the partners. On the top floor, a long, intimate room seats 18 in elegant style while, far below, the cellar has recently opened for private bookings; the bluestone slabs of the foundation walls lined with wine racks, low beams and dim light all painting a scene from Edgar Allen Poe.
But you don't need the whole squad to enjoy it here. Sit at the bar with a book and let the chilly evening slip by in total comfort. The list of Italian, Spanish, French and local wines never steers too far into the unknown. A Farone Verdeca from Pastini, Italy is a textural white with a nose like honey on warm oat biscuits and just the right amount of acid to balance its creaminess. Snacking with your vino is the highlight, food wise. On the cured meat plate, lacy ruffles of nutty Serrano are piled high next to Copa whose soft, pungent meatiness lingers long after the paper-thin slices have dissolved. An entree of grilled pear sees the still-crunchy fruit alongside soft braised leeks, al dente barley grains, goat curd and sweet fennel jam dusted with fresh horseradish for a perfect bite of autumn.
If you need more than a snack, sit for dinner and enjoy big clouds of ricotta gnocchi as light as can be, tossed in a sweet tomato sugo with chunks of onion and cherry tomato lending textural depth, shreds of somewhat bland duck more an afterthought rather than an integral part of an otherwise enjoyable dish. Afterwards, try a beautifully presented hot toddy of rum and honey with black, chai and earl grey teas. It'll warm you up enough to survive the trip back home to your bed, belly full and face lightly flushed with wine.
Carlton Wine Room isn't breaking any new ground, but it's the sort of easy neighborhood place that makes this city a joy to inhabit in even the coldest months; Melbourne winter done right.
---
Venue name:
The Carlton Wine Room
Contact:
Address:
172-174 Faraday St
Carlton
3053

Opening hours:
Mon-Wed 5pm-late; Thu-Sat noon-late
Do you own this business?
You may be interested in: