A fashion photographer's guide to shopping in Melbourne
Follow these forward-thinking artists and entrepreneurs as they share their favourite places to explore in Melbourne. Take their top picks as inspiration for your next #MelbMoment, and see your city in a new way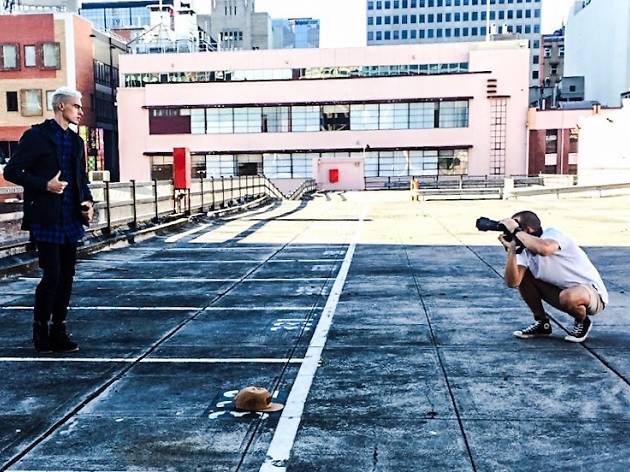 Zac Damiani manages designer duo Nick and Simone Demkiw's menswear store Autonomy at Emporium. Outside of those hours he works as a freelance fashion photographer. It's not unusual to find Damiani exploring Melbourne during lunch breaks or when leaving Emporium after work, scouting for inspiration and appropriate sites for fashion shoots down Melbourne's storied laneways and on its rooftops. For instance, Damiani shot Autonomy's Winter II campaign 'Broken Lines' on Chinatown's rooftops and down the cobblestone alleyways running off Flinders Lane.
In terms of his own sense of style, Damiani is known to mix up his look several times during the week. However, at the end of the day he can't go past a pair of black skinny jeans, a nice slim fitting shirt and leather boot, or for something more casual, a vintage tee tucked into baggy chinos, coupled with a pair of Chuck Taylors and possibly a long line overcoat to smarten it all up.
With a keen eye for fashion, from both an artistic and retail perspective, Damiani is well placed to share some of his favourite fashion boutiques and places to shop with us.
"I spend most of my time at Autonomy, but I love it because they always design clothing with the practicality of their customer in mind. Statement pieces mix and match well with their high quality, Melbourne-made basics, easy to wear colour palette and knitwear."
"I also love shopping at neighbouring stores within Emporium. Glue Store and Platypus are good mainstream finds. The boutiques on the Lower Ground 'Streetwear Floor' such as Mr Simple, Capsule and The Waiting Room have racks full of patterns perfect for layering, and bold prints with unique shapes and lines."
"Outside the complex, Vanishing Elephant in QV and Nique in Melbourne Central are other boutique labels that have great quality fabrics with a strong design influence that are perfect for any guy with a fashion forward mentality."
"My travels to New York, specifically Williamsburg, generated a passion I brought to Melbourne for vintage clothing. Discovering little thrifting hotspots such as RetroStar (on the first floor of the Nicholas Building on Swanston Street) allowed me to find the hidden treasures without making the trek overseas. I get a lot of joy searching through the racks of old-school tees, acid wash denim and '90s sporting crews. Sure it might take you a bit longer to find, but if you have the patience you never know when you'll come across a Calvin Klein denim jacket, or a 1994 New York Knicks NBA Championship tee."
"When interstaters come to visit me I love to take them to Rooftop Bar atop Curtin House, as well as Arbory Bar & Eatery on Flinders Walk. Rooftop provides a picturesque view of the Melbourne skyline paired with awesome music and a buzzing atmosphere. It's a perfect place to kick start a long night out in Melbourne on the weekend, or to have a knock off drink during the week. My Arbory tip is a southern fried chicken burger, chips and a cider. But if you're feeling a bit fancy, they have espresso martinis on tap!"
"Auto Espresso, the corner café attached to Autonomy's Emporium store is a great spot to take five. Industry Beans provides the baristas with a great blend of coffee, perfect with a peanut butter cookie from Windsor Deli. This fashion/coffee integration is a quintessential representation of what Melbourne is known and well-respected for."
"Lots of cities have Asian cultural influences but a real #melbmoment for me is leaving Emporium on Little Bourke Street when it's dark, looking left down Chinatown with the neon lights and flocks of people moving in and out of the colourful arches. It's a really special thing that's part of my daily routine."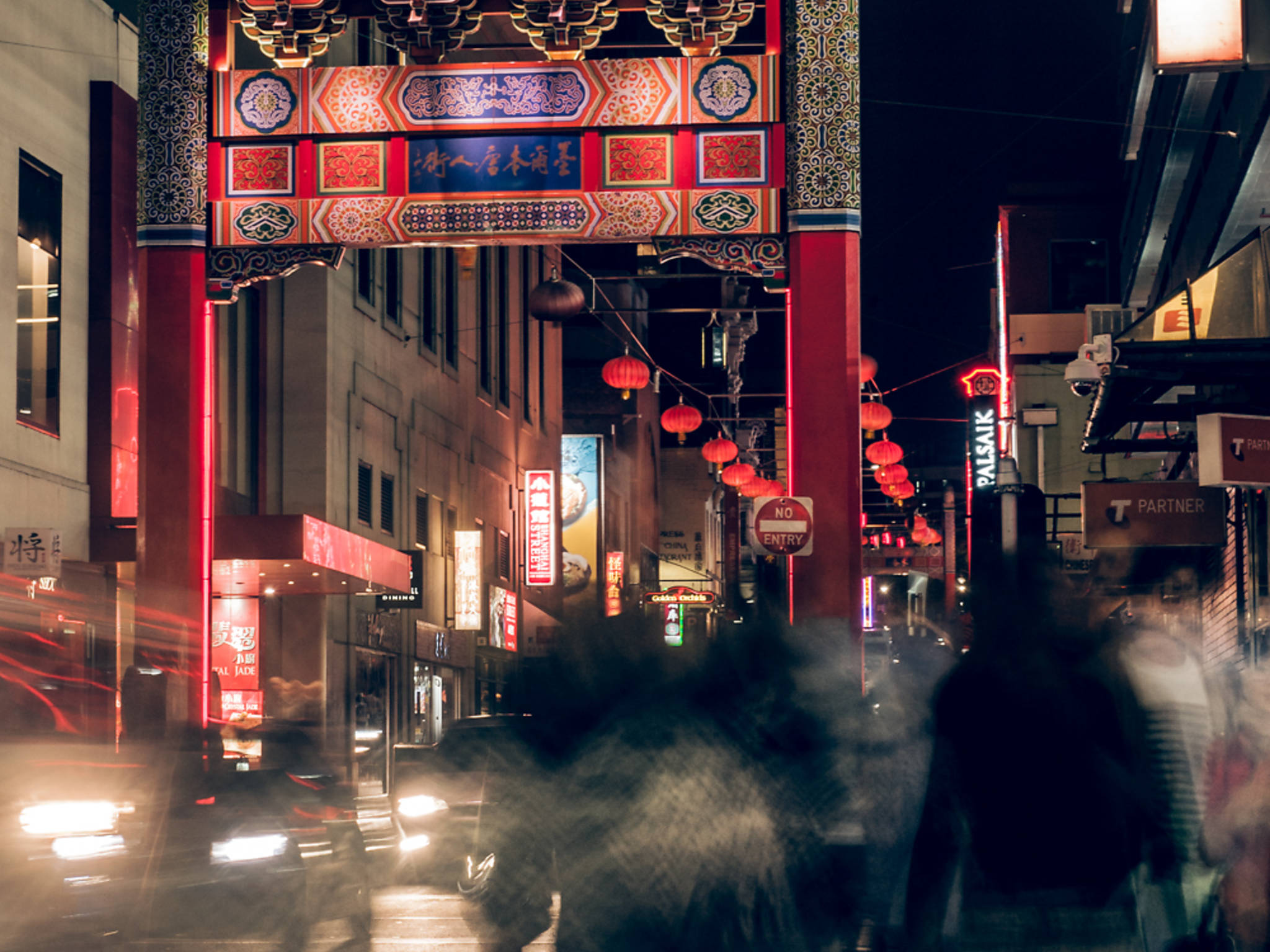 "Being a streetwear photographer I love the grungy nooks and colourful backdrops of the charismatic Hosier Lane. The graffiti and stencilling is constantly changing so whenever you go, you're always bound to see something new."
"I also love Koko Black in Royal Arcade. The boutique chocolate shop is another perfect place to rest your legs after shopping. The mix of Belgian chocolate with old-school Melbourne architecture creates a nice little experience for any local or tourist."
Follow Damiani on Instagram (@zacdamiani) or check out his webpage for info about his urban-edged, freelance photography.
In need of a little retail therapy after all of that? Pencil Shop the City into your diary and look forward to a city-wide shopping extravaganza, featuring special offers, giveaways and in-centre experiences at Emporium, QV Melbourne, Melbourne Central, The Strand and Melbourne's GPO (Wed May 18).
When have you had your most recent #MelbMoment? Become a tourist in your own city by exploring the restaurants, boutiques, laneways and hidden corners that make Melbourne special, and join in by posting your own #MelbMoment.