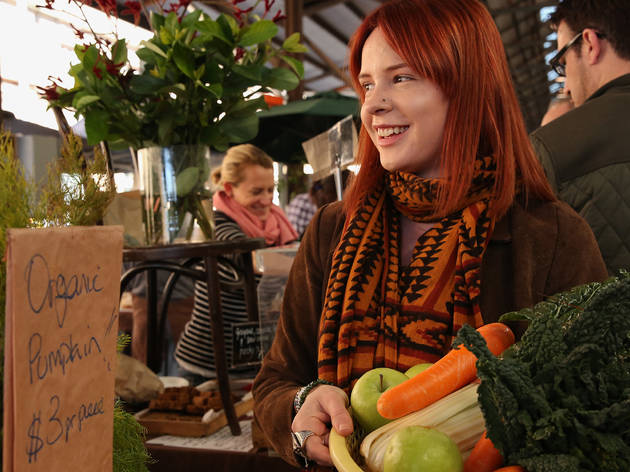 Melbourne's best markets: Food and drink
Ever get the feeling the supermarkets are taking us all for a ride? Vote with your feet and head to a food market
Melbourne's reputation as a food-obsessed city is accurate and with good reason. We not only have amazing cafés and restaurants to dine at, but also lots of terrific markets to do our shopping. From farm-fresh fruit and vegetables to top-quality meat, cheese and smallgoods, Melbourne's markets give supermarkets a run for their money. And with so many spread across the city, there's always somewhere nearby to do the weekly shop, find that special ingredient, or go for lunch.
Note: COVID restrictions are impacting Melbourne's markets and, while we do try our best to be accurate, circumstances are rapidly changing. Therefore we always recommend checking venue websites directly for the most up-to-date information.
For more market madness check out the best art and design markets in Melbourne, or the best markets to get produce directly from our farmers.
More markets for your calendar
Melbourne's bazaars have got the goods, from farm-fresh produce to arts and crafts, and there's one happening near you.