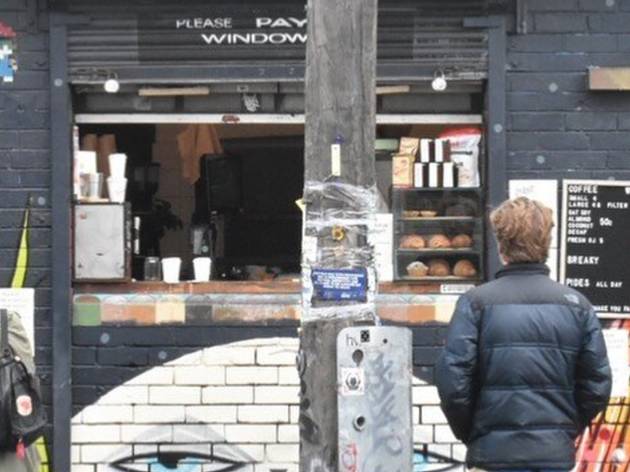 A local's guide to Balaclava
Discover fun things to do, brilliant bars and restaurants for all budgets with our insider guide to Balaclava and East St Kilda
The bustling Carlisle Street strip is the beating heart of Balaclava. It's one of those rare Melbourne gems that blends the best of both worlds. On the one hand, it's like stepping back in time to a little village. Everyone seems to know everyone. There are butchers, bakers, fishmongers and grocers (the candlestick-maker appears to have taken the year off). But you can also eat your way around the world and drink the beers to match, too. The hood ensures you can go to a live music gig, catch a play or a movie, and light up to electric evenings without losing its cutesy charm.
It may feel like a blissful bubble, but it's also slap-bang in the middle of everything, super-well connected to the city by train, tram and bus. Sharing the same postcode, we've folded in dear green neighbour East St Kilda (say it the offish way St Kilda East and you might be right, but you sure ain't local). A largely residential suburb, it and big brother Balaclava also embrace a thriving and diverse Jewish community, with all the bountiful baked goodies that entails.
Taken together, they're bound by Dandenong Road to the north and stretch south to Glen Eira Road and Ripponlea Station. Chapel Street and Orrong Road hug either side.
Jump to a section:
What are Balaclava and East St Kilda known for?
Food, glorious food. Whether it's the abundance of Jewish bakeries proffering bagels and cakes, or beer gardens brimming with tacos, there's a global microcosm swirling around Balaclava's bouncing epicentre. From sushi rolls on the run to sit-down Turkish feasts or fresh fish and chips for a Friday night feed at home, there really is something for everyone.
And coffee, sheesh. Carlisle Street and its arteries spoil you with heart-starting options to fuel your day. So whether you take it easy and sun yourself in the lushness of Alma Park, or indulge your cultural hunger at nearby Red Stitch Theatre, you'll be bright and perky right through the eve. Shopaholics won't be disappointed either. Fetch yourself a brand new hat or splash out on the dinkiest baby clothes in town, because the twin burbs are teeming with beautiful boutiques.
Why do the locals love it?
We talked to Greg Bremner and Nick Devereux, owners of hole-in-the-wall cafe Wall Two 80, one of the most enduring caffeination stations in the hood, having brewed Genovese beans since 1998. They took over the shop in 2008 and, since then, have expanded into the neighbouring space. "A couple of shops have changed, but it doesn't feel too gentrified," Nick says of Carlisle St. "If anything, there are a lot more cafés around us now. I hate using this word, but I think there's an authenticity in what we do, and we've maintained that. We have a community."
How do I get to Balaclava and St Kilda East?
They might be dinky, but the suburbs are well served, transport-wise. The Sandringham line runs right through, depositing you at Balaclava Station and a bajillion takeaway coffee options, with Windsor and Ripponlea handy on the far corners. The 64 and 5 trams run right along Dandy Road, crossing paths with the 78 that trundles along the spine of Chapel Street, meeting at magnificent picture palace the Astor Theatre. The 16 and 3 trams will sweep you straight from Carlisle Street down to St Kilda and the great blue sweep of Port Phillip Bay, while buses dash along Hotham St towards the city or out to Elsternwick.
What's nearby?
You can easily stroll Westward to the palm tree-lined St Kilda foreshore, or do Chap laps north to Windsor, then onto Prahran. Heading south to Ripponlea will bring you to the door of one of the finest restaurants in Australia, Attica.
Map of Balaclava
If you only do one thing...
Grab a coffee from Wall Two 80 and picnic provisions sourced from Carlisle's foodie highlights then head to sun yourself in Alma Park. Stick around until evening, and you might be lucky enough to catch a play at Red Stitch, or take in a movie with choc tops at the Astor.
Explore more of Melbourne's suburbs
Support your local neighbourhood with our selection of area guides around Melbourne.