Heads up! We're working hard to be accurate – but these are unusual times, so please always check before heading out.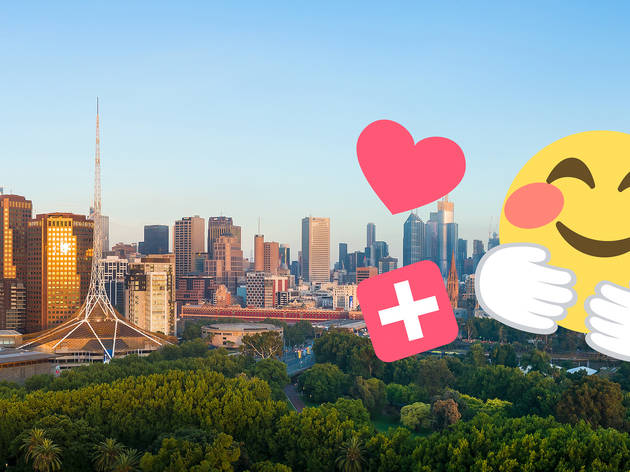 How to support Melbourne locals during the current lockdowns
We've put together a list of ways to help the wider community and volunteer in Melbourne right now
It's hard not to feel helpless right now. Now, that helplessness is coupled with fear and sadness, mostly for all the local businesses that are struggling to stay afloat now that Melbourne is reeling after a second wave of infections.
A lot of people are wondering how they can help right now – help restaurants and bars that have lost trade, help those at home without friends or family or help those valiant health workers who are risking everything to keep us all safe.
This is by no means an exhaustive list of ways to help, but it's a start. If you know of another way to help out those in need, please email us.
RECOMMENDED: What you can and can't do in Victoria right now.
Ways to help and volunteer in Melbourne
Yes, please, stay home. The more we limit physical interaction between us, the quicker this thing will be over. If you're able to work from home, you should only leave your house for absolutely essential trips, like going grocery shopping or going to the pharmacy. Connect with your friends and family by joining an app like House Party so that you can see them online. Or click through to find a bunch of fun things you can do at home right now.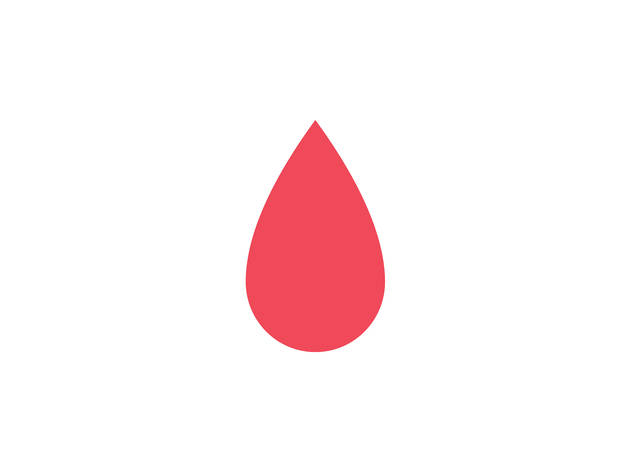 Image: Emoji One
Blood and plasma donations are vital in this time so Australian Red Cross Lifeblood is still seeking blood donations. If you are healthy and well, it's encouraged you to book an appointment when it is safe to do so. It may seem counterintuitive to leave your house to do this, but please keep in mind donor centres are strictly regulated and sanitised spaces. Plus, donating blood is an essential act of caregiving which means it is exempt from the 5km travel limit. You can read about the measures donor centres are undertaking during the pandemic and book in a spot here.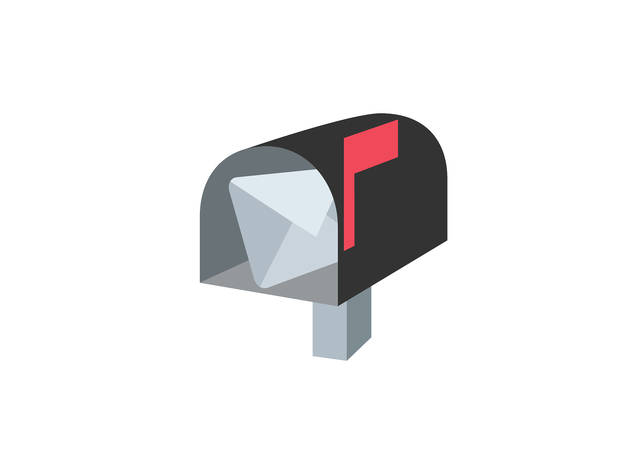 Image: Emoji One
Reach out to your neighbours
Even though we're physically apart, it almost feels as if we're closer to people more than ever. We're seeing many people reaching out to their neighbours in an effort to show solidarity and offer support during this time of need.
Pop a letter in your neighbours' letterbox explaining who you are, where you live, and if they need any assistance right now. Give them your phone number so they can call or message you if they're out of loo paper or need someone to buy them vital supplies if they're less mobile or if they're self-isolating. You can also join a local "buy swap sell" group for your suburb on Facebook and see if anyone locally needs some support. Someone might be searching for a desk chair to loan while they transition to working at home or they might need someone to help them find long-life milk when all the supermarket shelves are empty. These acts of kindness will be invaluable for people in need.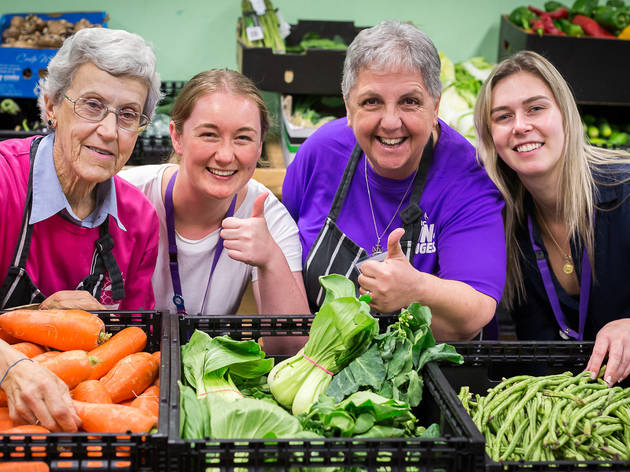 Photograph: Supplied / Karen Quist
The Asylum Seeker Resource Centre is feeling the pinch after inconsiderate panic buying stripped Victorian supermarket shelves of necessities. For those people seeking asylum, who often have no income or government support, the ASRC is their only avenue to food, shelter and medical care. You can donate money now to the ASRC Emergency Cash Appeal to help out these struggling Melburnians.
As part of our Love Local campaign, we're lending our voice to campaigns that support the city. Support Act is an Australian charity that has been providing crisis relief services to artists, crew and music workers for over 20 years. Thousands of arts workers have been ineligible for the government's JobKeeper scheme because of the contract nature of their work. Click through for more detail.
The Victorian government has launched a volunteer platform called We Volunteer that aims to match those who wish to volunteer their time with roles available across the city. When you sign up to the platform, you can register your skills and search for roles that suit your interests – there's also a bunch of roles available that can be performed at home, so you don't have to leave your house if you don't wish to. For more info on the platform, head to We Volunteer's website.
The government has announced closures of restaurants and bars, but takeaway and delivery services are still currently available. Click through to read a thorough list of Melbourne restaurants and bars still able to offer you food from their menus, rescue packs and even produce boxes that can get you through these tough times.
While we play our part and do our best to stay home, there is a way to support those regional Victorian businesses that are struggling with trade right now. It's called Click for Vic, and it's the Victorian government's new online platform showcasing businesses from all over Victoria. The platform has a variety of wares you can browse, from Mount Zero Olives in the Grampians to bottles of gin from Echuca Distillery up near the Murray, craft beers from Sailors Grave Brewing out east in Gippsland and even skincare products from Olieve & Olie in the Mornington Peninsula. Read more.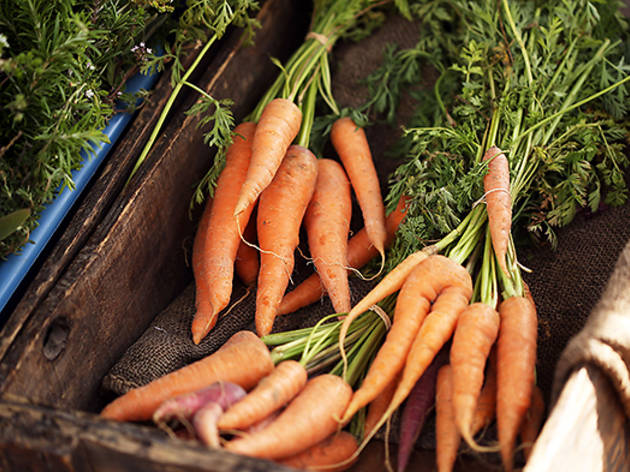 If you don't want to brave the supermarkets, there are a few good grocery and meal delivery services available that still help Aussie farmers. For example, YourGrocer sources produce and groceries from local markets (like Prahran and Queen Victoria) as well as independent grocers. They even do same-day delivery.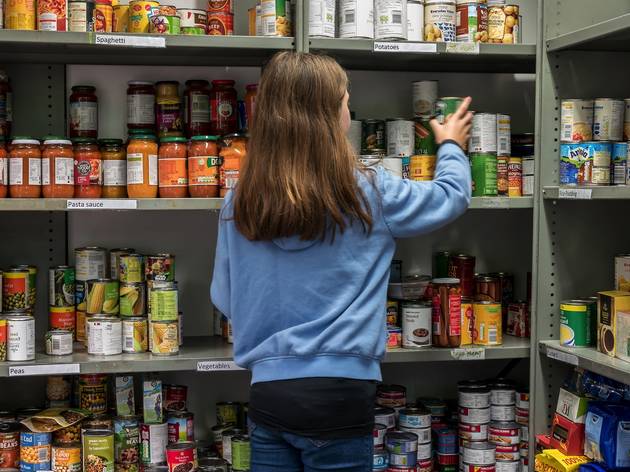 Photograph: iStock
Foodbank is the country's largest food relief organisation. As well as providing support to the thousands of Australians that experienced hardships following the summer bushfires, Foodbank now has a new initiative. Initiated by the Victorian government and distributed by the Red Cross, Foodbank will be sending emergency relief packages containing food and essential grocery items to Victorians in mandatory isolation.
These packages are only part of the work that Foodbank does, as they still provide essential food and grocery items to those in crisis all over Victoria. Foodbank is unable to open its doors to accept public food donations at this time, but you can donate money. Every $1 donation allows them to provide two meals to someone in need. Make an online donation here.
This free community platform has launched to help neighbours connect (virtually) and help each other out. Whether you need help (say, you can't go out to get groceries or need someone to walk your dog) or you want to help out, Angel Next Door is the secure middle man you can use. Click through to read about it.
The Letterbox Project, run by website Connected Au, is a national project that aims to support vulnerable Aussies that are feeling isolated and lonely. You can sign up to write a handwritten letter and share a little something about you, about your hobbies or interests or anything you think the recipient would enjoy. Currently, the project has around 5,000 people registered to write across the country. You can also sign up to receive a letter, or nominate someone you think would enjoy receiving a letter right now.
Few industries will escape the economic impact of COVID-19 and Melbourne's usually thriving arts culture has already been hit hard. Many theatre companies and arts organisations have already offered refunds and exchanges of tickets, but there's also a third option: donating the cost of your ticket to the company. Click through to read more about supporting our arts industry now.
Other ways to support your local restaurant include buying gift vouchers and buying merchandise.
When you purchase a gift voucher, the money goes directly to the restaurant right now, which means the venue can keep the doors open another day. Gift vouchers generally don't expire for at least 12 months, so you will be able to claim your meal back at a later date.
Does your favourite restaurant sell a branded tote bag, T-shirt or any other sweet merch you've been eyeing off? Buy it. If your local is technology savvy, it probably has an online store to back it up. Every dollar will help keep the lights on.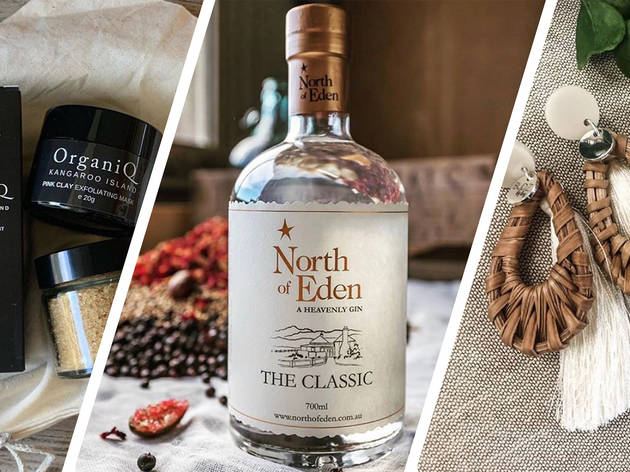 Photograph: Instagram/@SpendWithThem
Spend with these covid-affected businesses
Spend With Them was an initiative set up during the bushfire crisis in order to provide sustainable support for affected communities. The SWT team has since decided to help profile small businesses also affected by the Covid-19 pandemic. Products profiled range from jewellery and fashion, to wine, produce and accommodation options.
Going out in Melbourne?
Over the next couple of months, as restrictions start to be relaxed, everyday life in Melbourne will start to go back to normal. But it's not going to be same. We'll be keeping you up to date with current rules and restrictions, but we also want everyone to stay safe to avoid a second wave of infection. So, while we encourage you to take full advantage of the new freedoms, for the sake of everyone across the state, please follow these important rules on physical distancing and enhanced hygiene.
Staying in?
We've collected the best ways for you to experience Melbourne while staying at home here into this hub, so you can stay sane, comfortable, fed, watered and entertained at home – while helping small business owners, hospitality workers and creative people who desperately need your business.