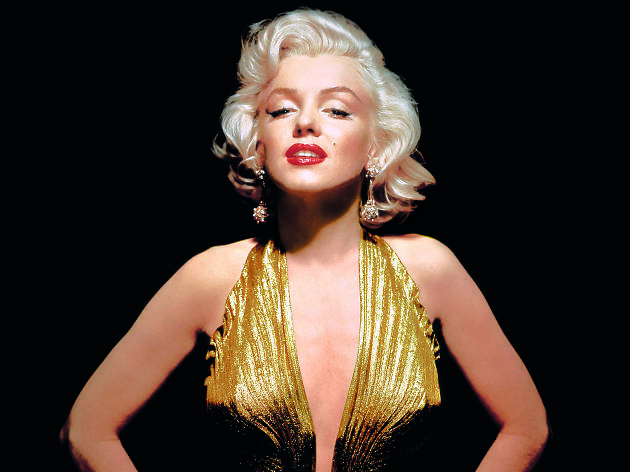 Marilyn Monroe at Bendigo Art Gallery: Interview with curator Tansy Curtin
Norma Jean's legacy hits Victoria in a world exclusive exhibition
Bendigo Art Gallery has a stellar reputation when it comes to presenting world-class exhibitions. Its next outing, presented in collaboration with Twentieth Century Fox, looks set to be the gallery's greatest coup yet; one of the most comprehensive exhibitions ever to explore Marilyn Monroe's legend.
Despite the screen siren's untimely demise (she died from an overdose aged 36), she appeared in more than 30 movies and left an indelible mark on cinema and pop culture (everyone from Andy Warhol to Lady Gaga has paid tribute).
One of the exhibition's highlights is the opportunity to have a peek inside Monroe's wardrobe. The exhibition boasts 40 of Monroe's high-glamour outfits, covering costumes (including the satin, hot-pink floor-length sheath of fabulousness that she wore for Gentlemen Prefer Blondes [1953]), and items from her personal collection, including Erno Laszlo face cream and the Mexican Arts and Crafts' tiles Marilyn used to redecorate her kitchen in 1962.
Tansy Curtin, the exhibition's senior curator, says that there has been a lot of detective work behind the scenes, particularly because the exhibition draws extensively from private collections. "There was a lot of cold calling, emails and poring over old catalogues," she says. "But once we started putting feelers out, collectors would put us in contact with others and it turns out that there is a really collegiate atmosphere amongst Marilyn collectors – they've been incredibly generous and have a wealth of knowledge." Once such collector includes Scott Fortner, the president of the LA chapter of the Marilyn Monroe fan club, who has kindly opened his Norma Jeane treasure trove.
One of the objectives of the exhibition is to encourage people to look behind Marilyn Monroe's public façade – something that Fortner heartily approves of. "Many people think the "dumb blonde" was who she really was in real life," he says. "Actually, Marilyn Monroe was a character created by Norma Jean. In real life she was a smart, contemplative and sensitive person. It was an act and she actually referred to Marilyn Monroe in the third person."
Fortner now owns one of the most extensive private collections of Marilyn Monroe memorabilia in the world, including the green Pucci blouse that Marilyn wore when she was rehearsing 'Happy Birthday' for JFK. However, his collection had a humble beginning. "In junior high I bought my first Marilyn book and also my first Marilyn Monroe collectible, which was a poster composed of a collage of Marilyn photos. I still have that poster today."
---
Read our full Q&A with Scott Fortner and find out more about his Marilyn Monroe treasures and visit the exhibition between Sat Mar 5 and Sun Jul 10.
You might be able to catch one of her films here
Best selling Time Out Offers