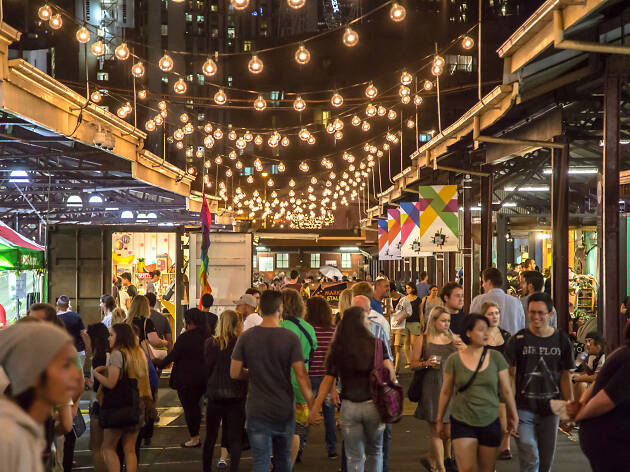 The latest cancelled and postponed events and closures over coronavirus in Melbourne
An up-to-date list of latest Melbourne events cancelled and venue closures due to coronavirus strain COVID-19
Latest events cancelled in Melbourne
Status: Cancelled
The Grampians Grape Escape has been cancelled following COVID-19 public health concerns. The festival will return in 2021 on May 1 and 2.
"We are absolutely devastated that this year's Grampians Grape Escape has been cancelled. We were so excited to bring festival goers an amazing line up of food, wine, and music but unfortunately the situation is out of our control. Although we're gutted this year can't go ahead, the wonderful program we had planned will be returning in 2021 and we invite all ticket holders to stick with their tix!"
Status: Postponed
In line with recent advice from the federal government, 9 to 5's Melbourne season has been postponed. Ticketholders will be contacted regarding refunds and will get first dibs on the best seats for the to-be-announced new dates. In the meantime, you can watch the original 9 to 5 movie online on Amazon Prime Video.
Status: Postponed
Due to the outbreak of Covid-19, Next Wave Festival 2020 will not go ahead as originally planned. Instead the festival will deliver an alternative program that responds to the crisis. This program will be led by artists and be delivered online and in an extended format.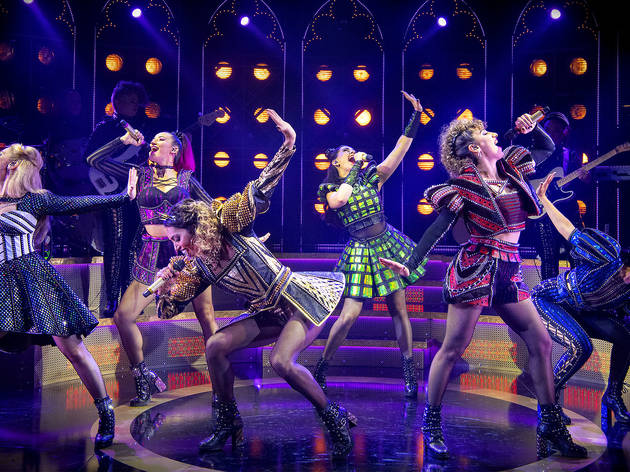 Status: Postponed
Six the Musical's Melbourne season has been postponed to help stop the spread of Covid-19. Ticketholders will be contacted.
Status: Postponed
Come From Away has ended its season as of Sunday, March 15 due to government advice around the spread of COVID-19. The show however will return for a six-week encore season in February 2021. If you have tickets for performances dated March 16 onwards you will be contacted to exchange their tickets for the encore season, or to receive a refund.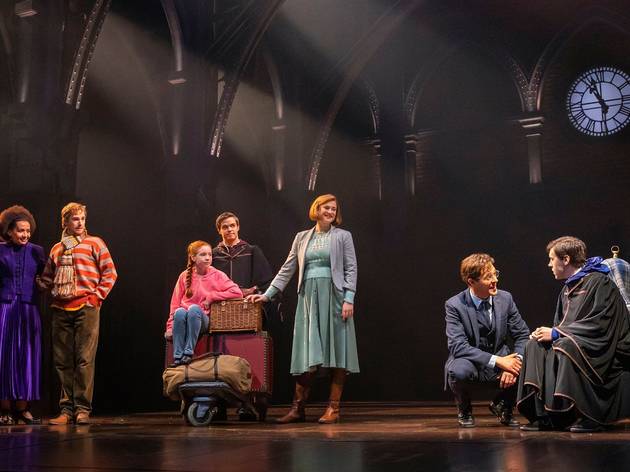 Status: Suspended
Performances of Harry Potter and the Cursed Child have been suspended following state and federal government advice on COVID-19.
"The producers of Harry Potter and the Cursed Child are committed to the safety and peace of mind of all audience members, cast, company and theatre staff. In line with the latest advice from the Australian Federal and Victorian Governments on the prevention of the spread of COVID-19, production of Harry Potter and the Cursed Child at Melbourne's Princess Theatre will be temporarily suspended this week through Sunday 12 April, 2020, when the suspension will be reviewed, based on the most up-to-date government advice."
Status: Postponed until October 31
The Victorian leg of touring wine and music festival Wine Machine has been postponed until October 31.
"We know you will band together in this difficult time and support each other, as Australians, it's what we do best. Thank you for your continued support and understanding in this unprecedented and difficult time. Please be patient, kind, respectful and loving to each other, for it is at times like these that our true nature's shine."
Status: Postponed until August 15-16
Meatstock Melbourne has been postponed until August 15 and 16 following the federal government's current ban on events with more than 500 people.
"It's with heavy hearts we announce that we will be postponing Meatstock Melbourne to August. We are devastated to postpone the event this close to the festival. We are following the advice of the Federal Government who... advised that a ban would be implemented on mass gatherings of more than 500 people. The situation has been progressing almost hourly and the safety of our attendees, vendors and staff is our number one priority. Meatstock Melbourne will now be held on Saturday 15 to Sunday 16 August and all tickets will be transferred to that date. We have no more information at the moment, but will continue to update all ticket holders in the coming weeks."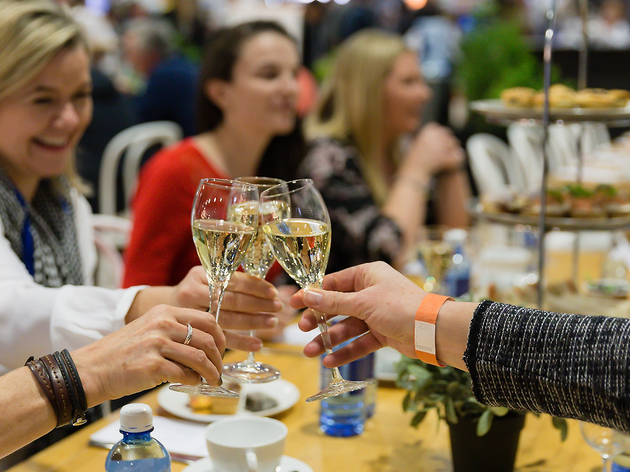 Photograph: Supplied
Status: Postponed
"This is not a decision that has been taken lightly, however, our primary concern is always the safety and wellbeing of our visitors, and the responsibility we feel towards our exhibitors and partners. Despite the disappointment we know all our stakeholders and visitors will feel, we want them to know that we are fully committed to delivering successful events later in the year for the industry we love and have confirmed our new dates with the venues for Sydney and Melbourne and are in negotiations with the Perth Convention & Exhibition Centre to find revised dates for our Perth show later this year, which will be communicated as soon as we have these."
Current venue closures in Melbourne
Read the latest advice on coronavirus
If you've caught the news recently, you're probably wondering whether coronavirus is going to shake up your day-to-day life. So far the virus has spread across six continents, and it seems inevitable the threat will increase across the UK, the US and Australia over the coming weeks. We've put together this handy FAQ to bring you some help, tips and perspective.