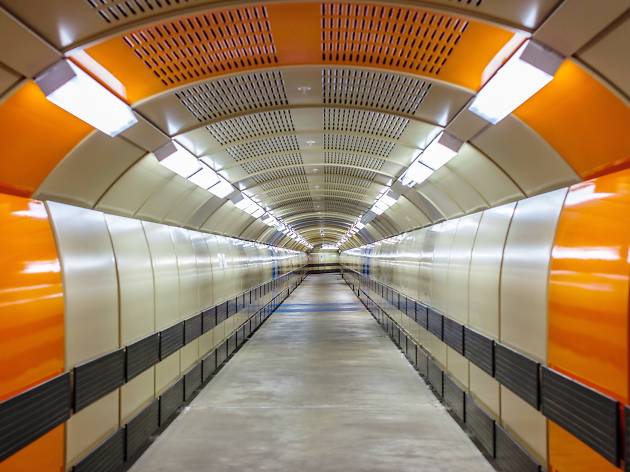 What to see at Open House Melbourne
There are more than 200 buildings to see, so which ones should you prioritise?
Three of the best buildings to see at Open House 2018
Melbourne's performing arts hub offers backstage tours every Sunday, offering visitors behind-the-scenes access to the State Theatre, Fairfax Studio, Playhouse and Hamer Hall. On the tour you can see costumes, sets and props from current productions, visit the stars' dressing rooms and even make your own stage debut at some of Melbourne's most famous performing spaces. But the truly rare, hidden secret at Arts Centre Melbourne is the extensive Performing Arts Collection, and you can only see that during Open House Melbourne. The space is deep inside Hamer Hall, behind a secret door, and it houses more than 610,000 items of performance art history: such treasures as Dame Nellie Melba's costume wardrobe, Kylie Minogue's costumes and red-carpet looks, and three-dimensional set models for shows. A particular highlight is Barry Humphries' Dame Edna archives – it includes not only ornate and elaborate costumes (many with working parts) but also some marked-up scripts. There are six tours of the Performing Arts Collection running each day of Open House Melbourne weekend. Numbers are very limited – just 15 or so lucky Melburnians get to go on each one. 100 St Kilda Rd, Melbourne 3004.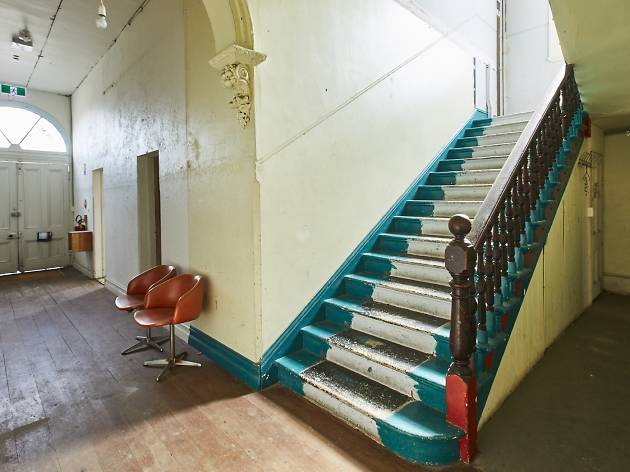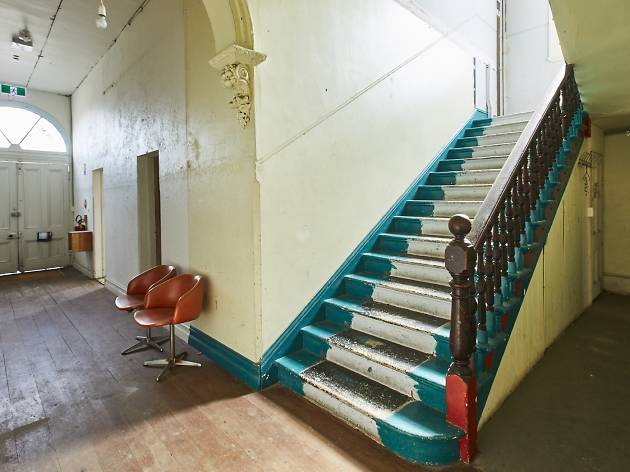 Photograph: Supplied
Built in 1863 in South Melbourne by the Emerald Hill Total Abstinence Society, Temperance Hall was the site of alcohol-free concerts, dances, lectures and other public gatherings. The building was home to numerous organisations (the South Melbourne Football Club – now of course the Sydney Swans – was said to have been formed at a meeting at the hall in 1874) and is now home to Phillip Adams BalletLab. The hall was lovingly restored, but not renovated – much of the building is in its original condition, cracks, faded paint and all. You feel the history of the space in every nook and cranny, from some original furniture to the windows on the first floor, which are too high to look directly out of and encourage your gaze heavenward. From the beautiful main hall downstairs to the chief rulers' office and the grand staircase, Temperance Hall is a 150-year walk back in time and well worth a visit during Open House Melbourne. 199 Napier St, South Melbourne 3205.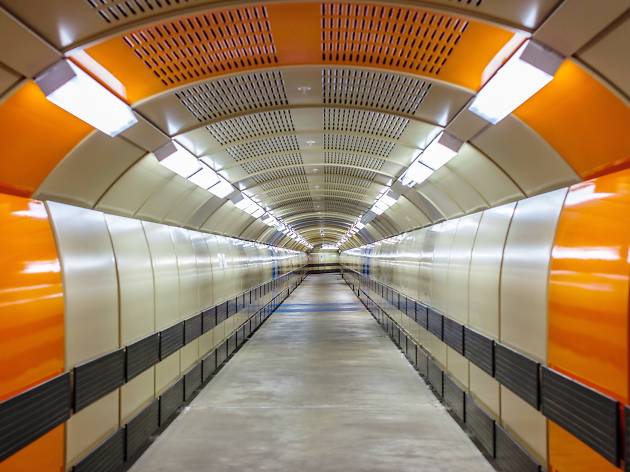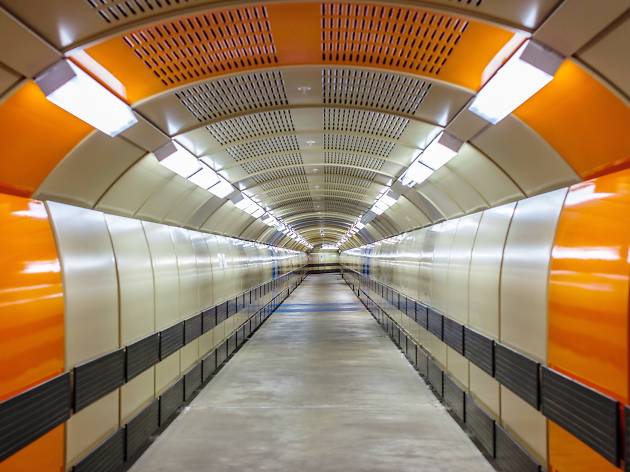 Photograph: Supplied
St Vincent's Hospital Tunnels
The 164-metre tunnel connecting St Vincent's Public Hospital and the Royal Eye and Ear Hospital under Victoria Parade was opened in 1983 and was designed to make it easier for patients and staff to travel between the hospitals. The tunnel was built using equipment that was sitting idle following the completion of the Thompson Dam in Gippsland. Lighting is entirely on the sides, so patients with eye difficulties being transported on their backs won't be bothered by lights shining in their faces. The tunnel is also used to transport prisoners who are being treated at St Vincent's, and it featured in the video clip for the Whitlams' song 'Fall for You'. In addition to the tunnel, St Vincent's will be highlighting its 125th anniversary of the hospital with informative historical displays and photographs. 41 Victoria Pde, Fitzroy 3065.
Ten other amazing buildings to see at Open House 2018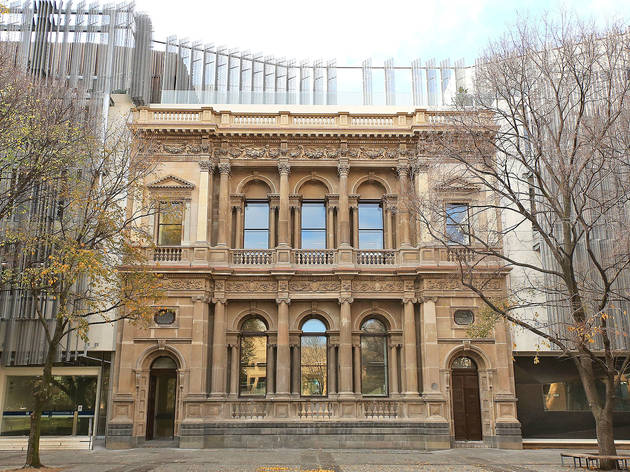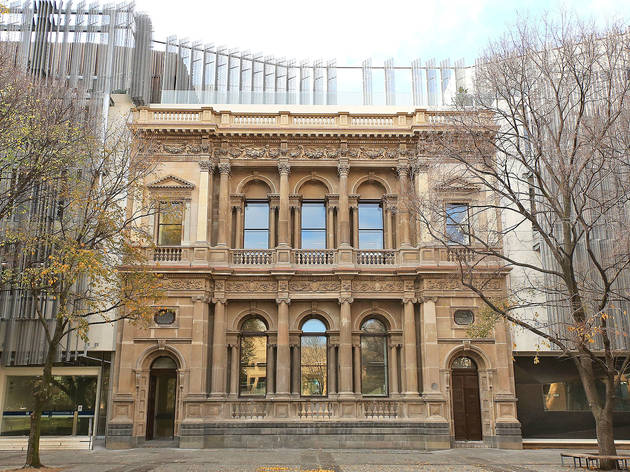 Photograph: Graham Denholm
Open House Melbourne wishlist
Here are some more buildings in Open House Melbourne 2018 that might pique your interest…
East Melbourne Synagogue The oldest continually operating synagogue in Victoria has been part of Melbourne's Jewish community since 1877.

488 Albert St, East Melbourne 3002.
Substation 'J' Wear closed-toed, flat shoes and explore the fascinating history of Melbourne's early electricity grid.

Cnr Lonsdale & Spencer St, Melbourne 3000

.
Melbourne Athenaeum Theatre and Library

Designed in 1921,

the Athenaeum is one of Melbourne's most popular theatre spaces – but most people don't know it houses a full library within it, open to the public.

188 Collins St, Melbourne 3000.
University of Melbourne, Newman College This Walter Burley Griffin-designed Gothic Revival-style building comprises a chapel, dining room and student accommodation

. 887 Swanston St, Parkville 3052.
Port of Melbourne Australia's largest container and general cargo port handles more than a third of the country's container trade and hosts 3000 ships a year. The tour will visit three of the busiest docks.

Victoria Harbour, 892 Collins St, Docklands 3008.
Fitzroy Town Hall This 19th-century town hall is the result of Melbourne's growing wealth during the gold rush years.

201 Napier St, Fitzroy 3065.
3CR Community Radio Australia's first community-owned and run radio station is still going strong after 40 years. Visitors on the tour will get to step inside a studio and record a message, as well as watch programming go live to air.

21 Smith St, Fitzroy 3065.
Portable Iron Houses These three corrugated iron-and-wood houses are typical 19th-century prefabricated buildings, which were put up in haste to cope with the huge influx of people flocking to Melbourne.

399 Coventry St, South Melbourne 3205.
Melbourne General Cemetery

It's final resting place of Robert Menzies, explorers Burke and Wills, and operatic bass-baritone Federici, who died on stage at the Princess Theatre and is said to haunt it still.

College Cr, Parkville 3052.
Hawthorn Tram Depot Opened in 1916, this tram depot was once the site of a conductor and inspector school and houses the city's heritage tram fleet.

8 Wallen Rd, Hawthorn 3122.
Explore your city further
Sure, street art covers almost every nook and cranny of our creative, colourful city, but there are more highly concentrated clusters than others. These are the street art hotspots that any self-respecting 'grammer should be snapping: the city's ten best street mural hotspots, in all their spray-painted laneway glory.
Best selling Time Out Offers