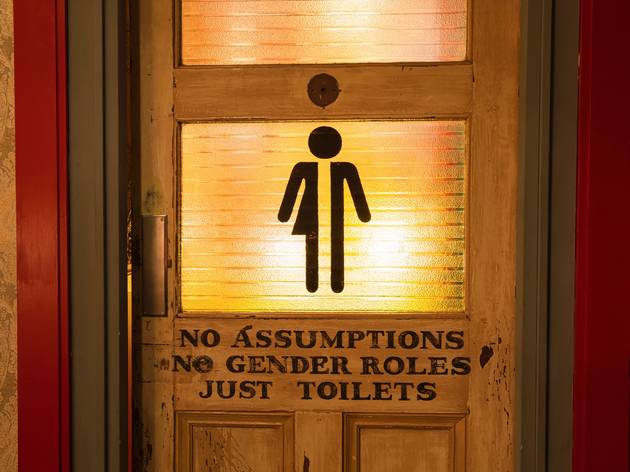 Where to pee at White Night
If you're not equipped with our handy guide to the public toilets on White Night then urine trouble
Nothing kills your vibe like a sudden urge to pee at an inconvenient time – especially when it's in the middle of a 12-hour art party in the CBD. Last year's White Night festivities drew record crowds, so we can assume you won't be the only one hopping around desperate for a wee in the middle of the night. White Night (happening from 7pm to 7am, Saturday February 17) is providing toilets on convenient street corners across the CBD. Check 'em before you wreck 'em.
Public toilets at White Night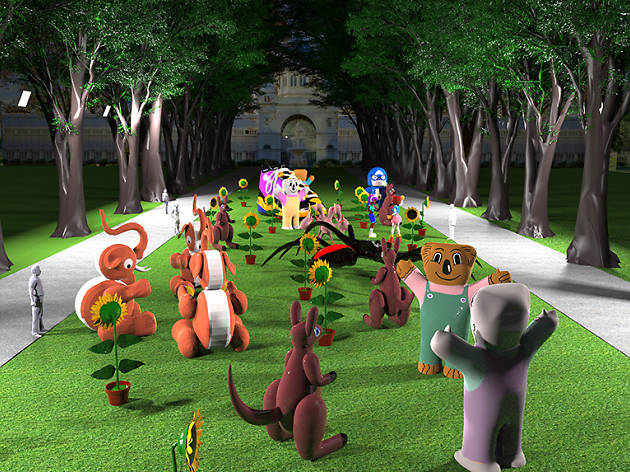 Photograph: Supplied
Toilets will be in place in Carlton Gardens for those northside who are in need of relief. Don't be put off by artist Christopher Langton's menagerie of larger-than-life inflatable toys and cartoon animals – think of them as helpful woodland sprites to guide your way.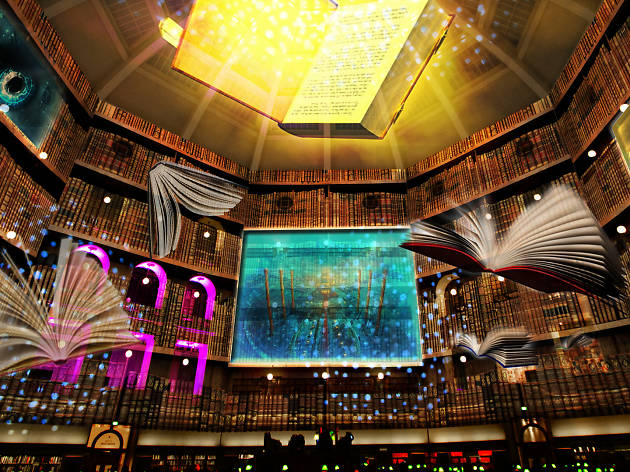 Photograph: Supplied
2. Cnr La Trobe & Russell Sts
Visiting The State Library for its spectacular projection art 'The Secret Life of Books' is a White Night must do, as is hitting up the loos around the corner from the installation. You can also use the toilet inside the State Library, if you want more marble and less portaloo.
If you've decided to spend part of your night exploring the wonder that is the NGV Triennial (and we recommend that you do), you might want to also make use of the gallery's toilets. They're not fancy, but they're clean and plentiful – and on White Night that is a rare and delightful combo.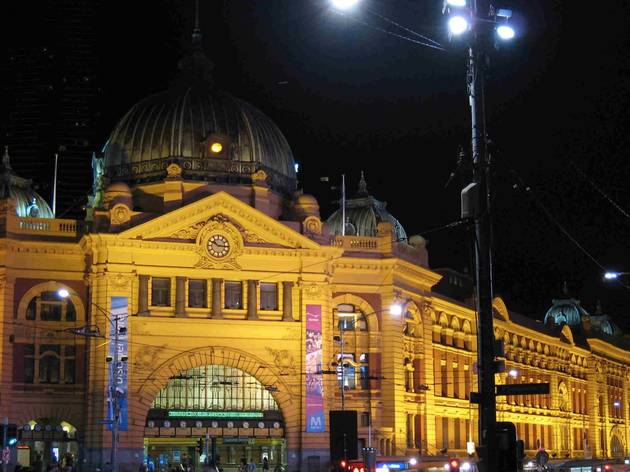 Photograph: Mark Pegrum.
4. Cnr Flinders Lane & Elizabeth Street
If you've just arrived and you realise you forgot to go at Flinders Street Station, help is on the way just one block north. The station itself will also be decked out with the projection 'What If?' This public toilet answers the question, "what if you're busting"?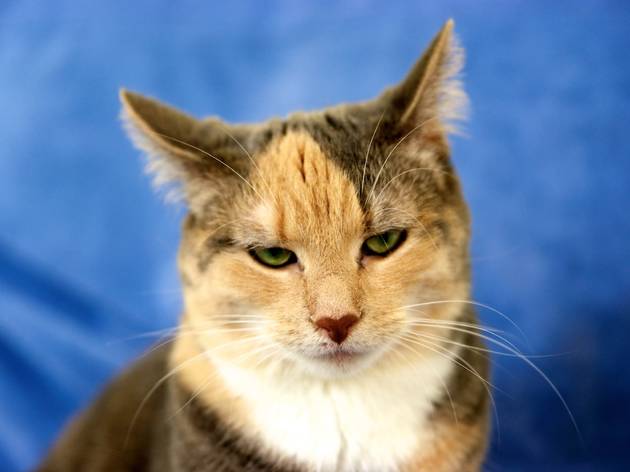 The video installation 'Cats vs the World' is probably going to be worth a visit, with the added bonus that you can actually take a load off and sit down for a little while. But even better, ACMI has indoor toilets – we're not kitten, that'll make you purr.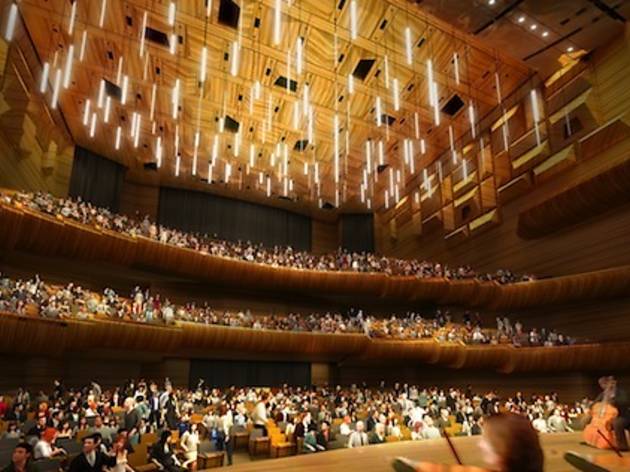 Hamer Hall will offer an oasis of calm amidst the White Night madness. 'Tara the Liberator' is a 14-metre painting of Taras (the female Buddha), and there will be mediation sessions throughout the night. The Arts Centre has what you need for the body as well as the spirit, with probably the cleanest, poshest toilets available on the night.
Photograph: supplied
7. Birrarung Marr Lower Terrace
If you've spent too long being mesmerised by 'Liquid Sky' – and suddenly realised you're in danger of liquid trousers – luckily there is a toilet in nearby Biarrung Marr.
Photograph: Supplied
8. Boathouse Drive, Alexandra Gardens
Ever wonder how astronauts pee in space? The eight-metre inflatable astronaut 'Calling Occupants' doesn't have to worry about it, but you do. Luckily there are also public toilets in Alexandra Gardens.
Your ultimate Instagram guide to White Night
Where will you find the perfect backdrop for a selfie, and where are the must-see and must-snap artworks of 2018? Phones at the ready: here's out hit list.
Now that you're comfortable, let's get you fed
Do you find yourself on the streets of Melbourne in the middle of the night, looking for a place to get a decent feed? Don't worry, we've got you covered.
Best selling Time Out Offers