Where to pee at White Night
If you're not equipped with our handy guide to the public toilets on White Night then urine trouble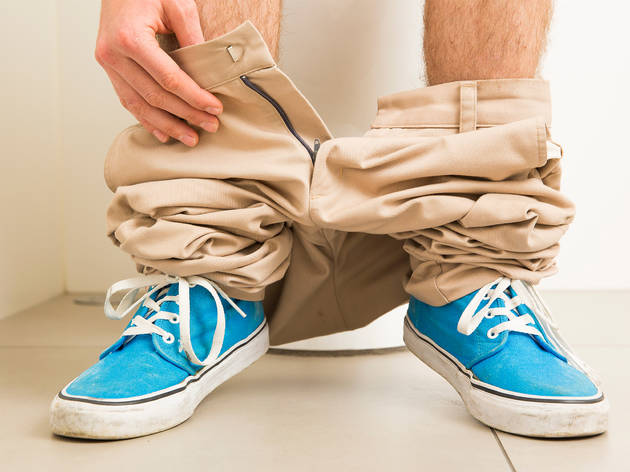 Nothing kills your vibe like a sudden urge to pee at an inconvenient time – especially when it's in the middle of a 12-hour art party in the CBD. Last year's White Night festivities drew record crowds, so we can assume you won't be the only one hopping around desperate for a wee in the middle of the night. White Night (happening from 7pm to 7am, Saturday February 18) is providing toilets at a number of convenient street corners across the CBD, check 'em before you wreck 'em.
Gear up for the big night with our guide to what to see and where to eat at White Night.
Public toilets at White Night
1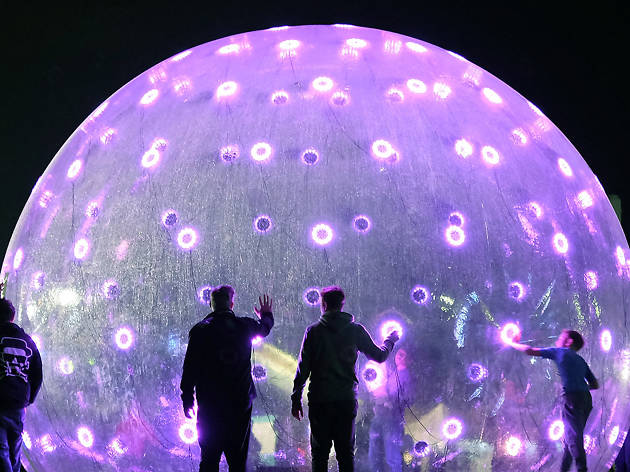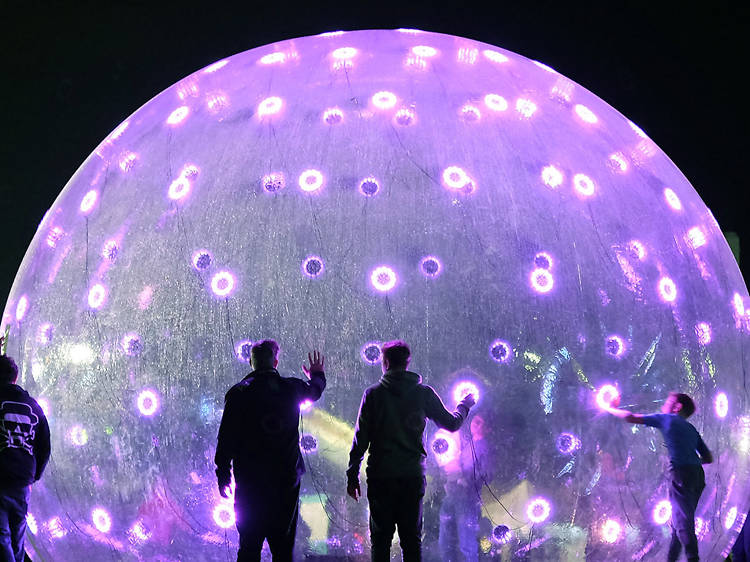 Carlton Gardens
Bathrooms will be in place in Carlton Gardens right beside the spectacular Rhythms of the Night light show on the south façade of the Royal Exhibition Building.
2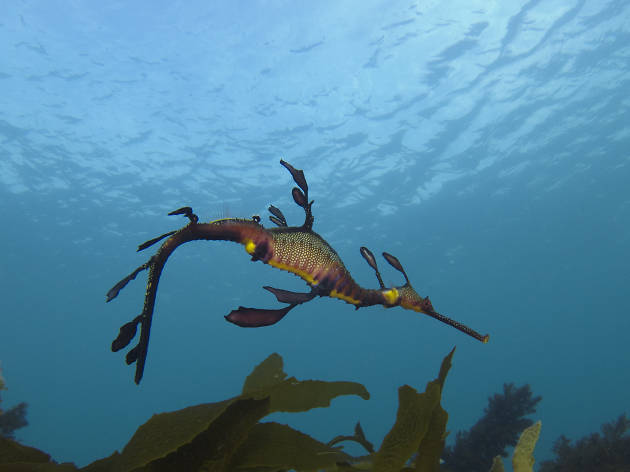 Cnr La Trobe & Russell Sts
Visiting The State Library for its spectacular projection art is a White Night must do, as is hitting up the loos around the corner from the installation.
3
Cnr Bourke & Russell Sts
Be sure to mosey on over towards the Russell and Bourke intersection via the It's Nice To Be Alive mechanical theatre performance too.
4
Cnr Flinders Lane & Elizabeth Street
After dancing in the street at Swing City, a dance marathon featuring every form of dance set to big band music from the '30s, '40s and '50s, there's conveniently located loos around the corner on Elizabeth St.
5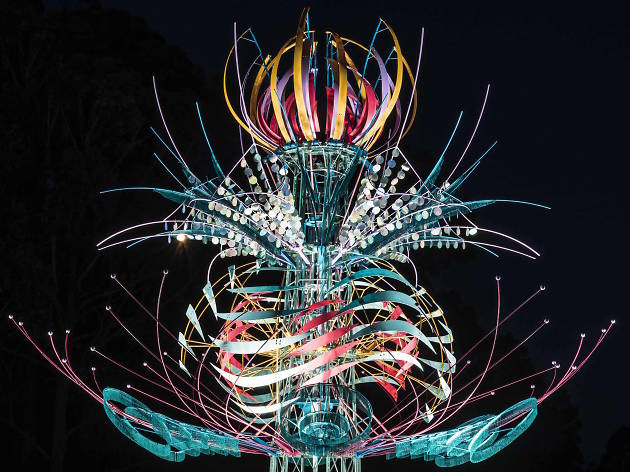 Birrarung Marr Lower Terrace
Thankfully, there will be conveniently located toilets down at Birrarung Marr on Redgum Gully beside the Yarra too.
6
Boathouse Drive, Alexandra Gardens
And if you're desperate, you can hop past the large inflatable white rabbits towards Boathouse Drive for a little scenic wee on the other side of the river as well.
Your ultimate guide to White Night
Back for its fifth year, White Night Melbourne is an all-night art party that must be seen to be believed. Venture into the city after dark and you'll find jaw-dropping projection art on major buildings, trippy installations hiding around corners and in parks, live music in the middle of the streets, roving performances and many more surprises. It pays to plan ahead, which is why we've put together our highlights.
Read more
Don't stop 'til dawn
If you're in it for the long haul (7pm-7am) there's only one way to do White Night. There are more than 40 bars and restaurants open around the Melbourne CBD during White Night to keep you fuelled, with 32 of these venues licensed to serve you a tipple with your midnight snack.
Read more