How to do the snow on the cheap
Dreaming of white slopes this winter, but don't have the dollars for a luxury snow trip? No worries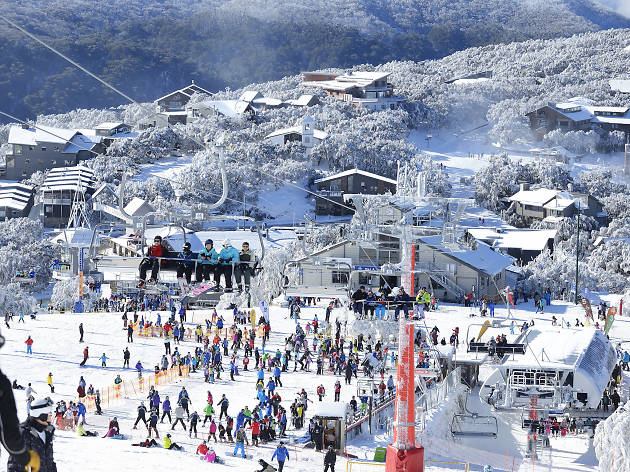 Let's face it: while Victoria has some spectacular ski resorts and snow fields, taking a trip to the snow isn't the cheapest of holidays. Mostly, that's because we have a much shorter snow season than our colder cousins. However, that doesn't mean you need to be rolling in dough to hit the slopes; many alpine destinations offer sweet deals during the winter months.
First, one thing to note: if there's one thing you shouldn't skimp on, it's proper equipment. You can hire all your gear at any of these spots, and it's also a good idea to bring proper thermals, waterproof gear, thick socks and sunscreen.
Mt Buller
Mt Buller is one of the easiest skiing or snowboarding spots to access from Melbourne. It's about a three-hour drive, and it offers tons of budget options. Booking early is key, and if you stay mid-week, you can take advantage of discounts on on-mountain accomodation and lift passes. If you're taking the family, you'll be pleased to hear that Buller also offers some 'kids stay free' deals, as well as free two-hour lessons for first-time skiiers of all ages. Concerned there's going to be no snow on the weekend you've planned? No problem – Buller has a 'snow guarantee', which means you'll get your money back if the runs aren't open. Check out all the deals on the Buller bargains page.
---
Mt Baw Baw
This picturesque alpine village is located just two-and-a-half hours away from Melbourne. It's smaller than Mt Buller (with seven lifts), but it still offers great downhill skiing, plus snow play areas for families. Like Buller, going in the middle of the week will save you dollars, and there are deals for families as well as couples. If you're happy to get pretty basic with accomodation, the 'Bed and Shred' package is particularly helpful – from $160 per person you can get two nights' stay, plus a mid-week lift ticket.
---
Lake Mountain
Keen to spend a day at the snow, but not as fussed about downhill skiing? Take the two-hour drive to Lake Mountain, where you you'll pay $56 per vehicle to enter the resort. From there, you can choose to go tobogganing on one of the dedicated toboggan slopes, hang out with the family at the Snowman's Village, or try out cross-country skiing. Book online to take advantage of packages, which range from entry, lunch and toboggan hire for the family to cross-country skiing lessons for couples.
The complete guide to winter in Melbourne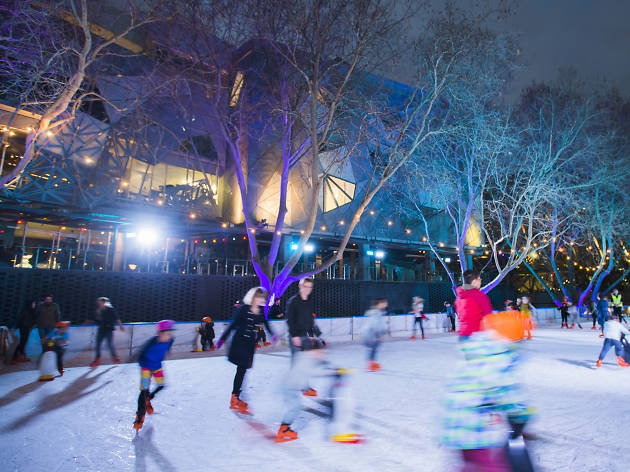 Things to do, Fairs and festivals
From all the best events in June, July and August to pub roasts that will warm you from the inside out, we'll help you have the best winter ever.