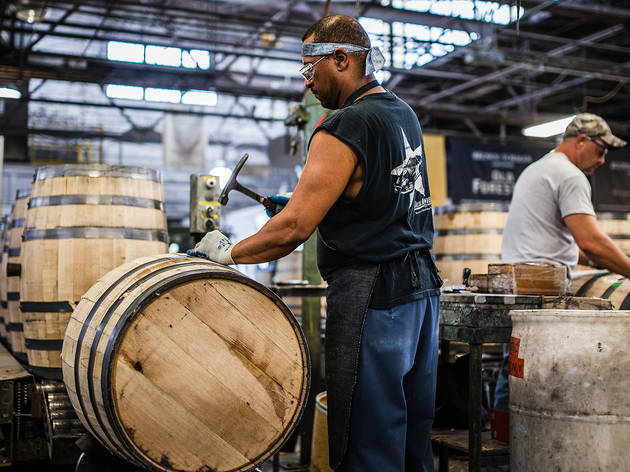 Lynchburg, Tennessee
Time Out takes a visit to the home of Jack Daniel's
You probably know Jack Daniel's as a party in a glass. It's been the drink of choice for celebrities, Vice Presidents, writers and rock stars from Sinatra to Faulkner to Keith Richards, and that black label on the square-bottomed bottle is an image synonymous with dive bars, biker bonfires and rock'n'roll. So imagine our surprise when we discover that the home of Jack Daniel's is a picturesque and totally dry county in Tennessee that's big on Southern hospitality. You should consider dropping by sometime.
Planning on sticking around in the US of A? Check out our ultimate guide to San Diego and this whale watcher's guide to Maui.
Visiting the home of Jack Daniel's
Locals tell us that the nearest liquor shop to Lynchburg is 12 miles, three steps and one screen door away, in Tullahoma, the next county over. This is a confusing statement given you're standing in the county that produces 150,000 gallons of Tennessee whisky every day, but that's the contradictory nature of Lynchburg. It's the home of Jack Daniels, and also a totally dry town since 1908 when the whole state voted for prohibition. Of course, that doesn't stop the distillery being the major drawcard. They run tours daily from 9am until 4.30pm, and you can choose from a lightning fast overview in 30 minutes; a dry run if you don't fancy a drink; a tour plus samples of the core range of Jack Daniel's products; or the Angel's Share Tour. This is our pick. It lets you try the more exclusive stuff from the barrel room including single barrel whiskies and barrel proof editions that clock in at over 65 per cent proof and will really blow your socks off. On your tour you'll visit the charcoal yards where they burn down maple hardwood for the essential mellowing process that allows JD to be considered Tennessee whisky and not just bourbon. There's old Jack's office with the safe that killed him (via sepsis from a broken toe he got by kicking it one day) and the natural spring where the distillery gets all their water for their production. It's an impressive operation that is as much a lesson in American history as it is an insight in how the demon drink is made.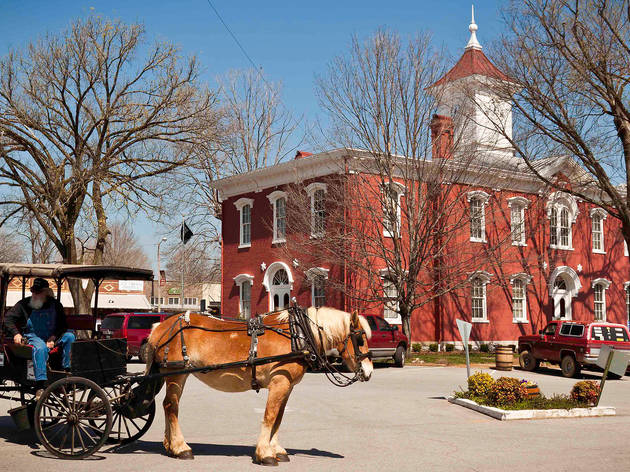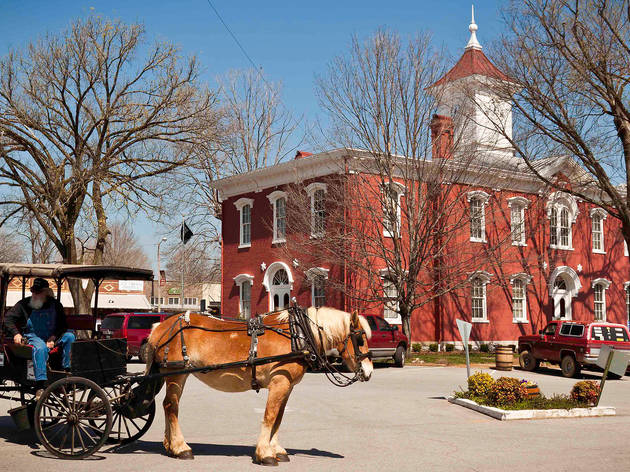 Photograph: RAVAS51
The vast majority of Lynchburg's shops are dedicated to the town's major industry, but you won't be able to buy any Old No. 7 here. Instead, stock up on barbecue sauces, T-shirts, shot glasses, aprons and mugs. Jack Daniel's merch is big business. If you're in the market for old fashioned curios, visit Baker's Antiques (215 Main St), or if you just want to ride a sugar wave all afternoon there's a store dedicated to Moon Pies (187 Main St), the chocolate covered biscuit and marshamallow confections that were created in Tennessee. Or you can blow all your cash in one sitting inside the smallest Harley Davidson dealership on the continental United States (6 Short St).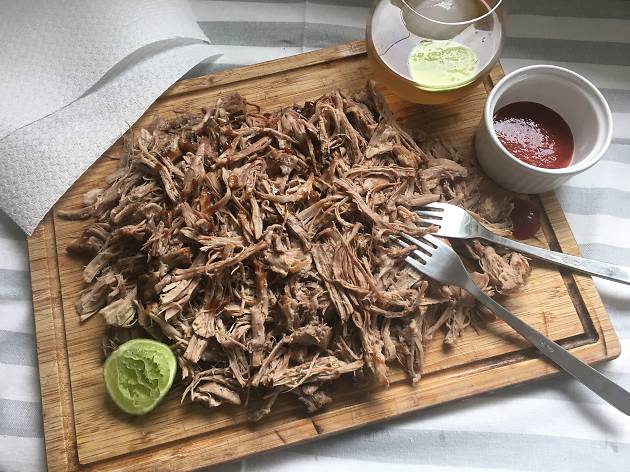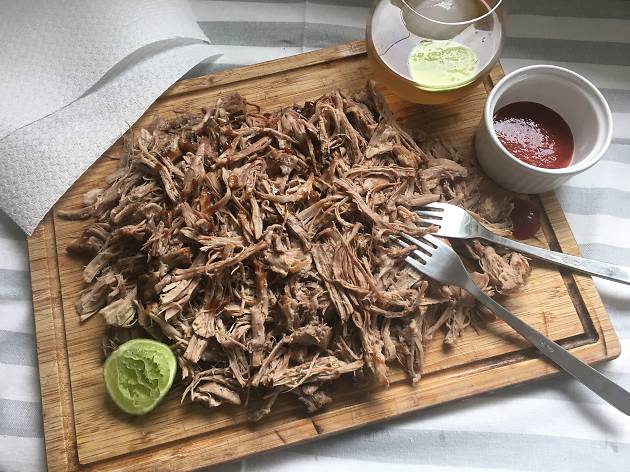 Photograph: Tori Haschka
Book lunch at Miss Mary Bobo's Boarding House
This beautiful Southern Colonial building was historically a boarding house run by Miss Mary Bobo (her descendent, Frank Bobo, became the fifth master distiller of a total seven to date at Jack Daniel's). She was famous for her cooking, and her strict adherence moral code. People who smuggled in booze were thrown out. The boarding rooms have been converted into dining rooms with a big central table in each that they weigh down with every delicious stereotype of Southern cooking you've ever seen on television. There is a host in each room who talks about the history of the building while you pile your plate with crunchy fried chicken portions, slow cooked pork, and apples baked in butter, sugar and Jack Daniel's until they are more confection than fruit. There are pickled onions and beetroot as acidic ballast, plus there's creamed corn, lima beans, a creamy cabbage bake with a crunchy topping like macaroni cheese, and sweet tea to quench your thirst. But the true heart-stopper comes at the end with a serve of chess pie, the famous southern desert made of eggs, sugar, butter and vanilla. You can even grab a recipe book at the gift shop afterwards if you want to do it all again at your place.
Virgin Australia flies daily to Los Angeles with a connecting Delta Airlines flight to Nashville. Lynchburg is only 118km from Nashville, so it's a neatly packaged day trip from music city. Happily car rental isn't expensive in the US; it'll take you an hour and half each way, and since Lynchburg is a dry county, the only liquor available to you is on the distillery tour, so you'll be AOK to drive back again, especially if you have lunch at Mary Bobo's first.
Find something to drink closer to home
These bars have one thing in common: they are the very best this fine drink-swilling city has to offer.