The five most photogenic day trips in Victoria
These places are so photogenic, you'll want to stay forever – just don't forget your phone!
Year round, rain or shine, Melburnians are always doing it for the 'gram. From snapping an OTT breakfast dish to a weekend away in the middle of nowhere, we've got plenty of reasons to snap and post.
And there are some absolutely stunning places just a short drive away. If you're looking for weekend inspo, these places will be well worth the trip. Just make sure you bring your phone (or camera) and make the most of it.
Instagrammable day trips from Melbourne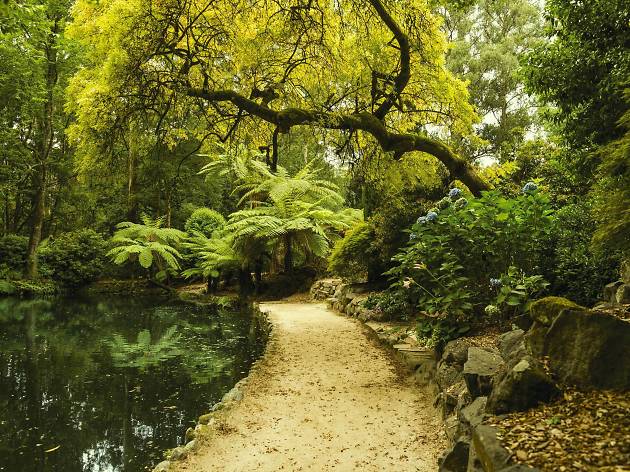 Strolling in the Dandenong Ranges
Melbourne's Dandenong Ranges is home to the wonderfully green Alfred Nicholas Gardens – the closest you'll come to visiting the horticultural wonderland from the film The Secret Garden. Located on Sherbrooke Road, this park is home to some of Australia's best native flora, including flowering azaleas and cherry trees, which change colours all year round. Take a picnic and sit by the picturesque lake, which is practically made for Boomerang.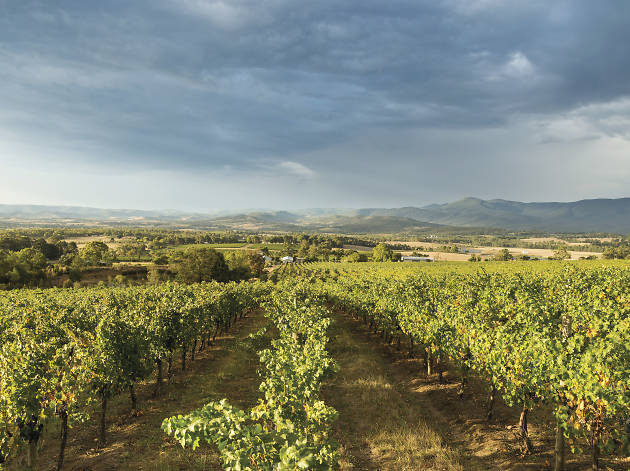 Photograph: Robert Blackburn
Imbibing in the Yarra Valley
The Yarra Valley region of Victoria is made for the 'gram. Rolling hills covered in vines, paddocks with cows aplenty, and maybe most importantly, wine and plenty of good grub. Hit up TarraWarra Estate for a quintessential Yarra Valley cellar door experience where, for $5 a person, you can sample top-notch wines with winemaker Clare Halloran. Following that, make a pit stop at Yarra Valley Dairy for a cheese plate which comes with fresh bread and regionally produced charcuterie. Grab your pals and take that quintessential shot in front of the vineyards.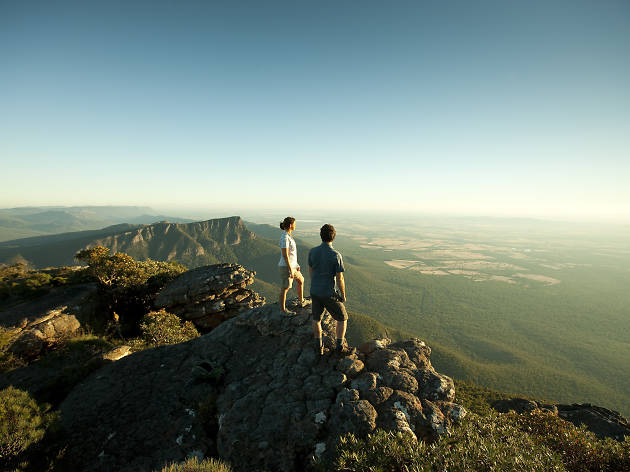 People bang on about the Grampians for good reason: it's positively glorious-looking. Populated by high sandstone peaks, gorgeous wildflowers and the epic Pinnacle Walk, it's the perfect place to get close to nature.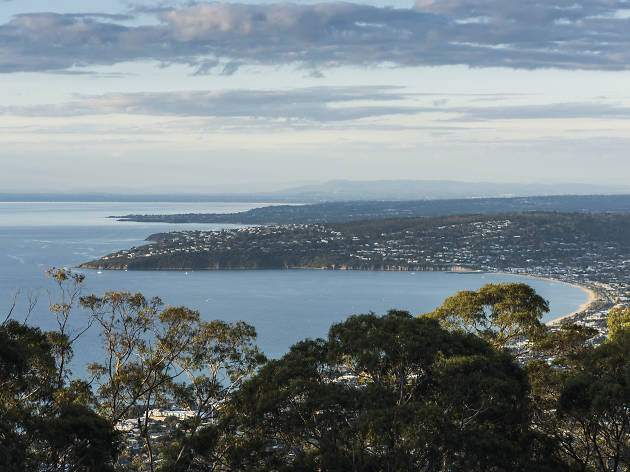 Relaxing the Mornington Peninsula
South-east of Melbourne lies the Mornington Peninsula. With all its beaches, wineries, cafés and award-winning hot springs, it's pretty easy to take a back seat and let the 'Ninsh show you the way. Hop on the Arthurs Seat chairlift to nab a killer view or go for a dip in the cool waters over at Mount Martha. Can you picture it?
Photograph: Roberto Seba
Spotting cute critters on the Great Ocean Road
If you're a city bumpkin, it's not as easy to see adorable Australian wildlife as most tourists may think. You actually have to head outside the city – and the iconic Great Ocean Road is the perfect place for it. Head out to the Cape Otway Lighthouse to spy these cute marsupials in their own habitats, and play a game of I Spy with furry koala bums in the forks of the gum trees.
More great day trips from Melbourne
If you're looking for a break from the inner-city grid, there's no better cure than a day trip from Melbourne. The state of Victoria is full of friendly neighbourhood towns, whether you're in the mood for a winery tour, a road trip or a national park to explore. These one-day escapes are just what the doctor ordered, so get out there and explore Melbourne's beautiful backyard.