Easter for kids in New York City
Make this Easter for kids a special one! There are plenty of fun Easter-themed activities to keep the whole family busy.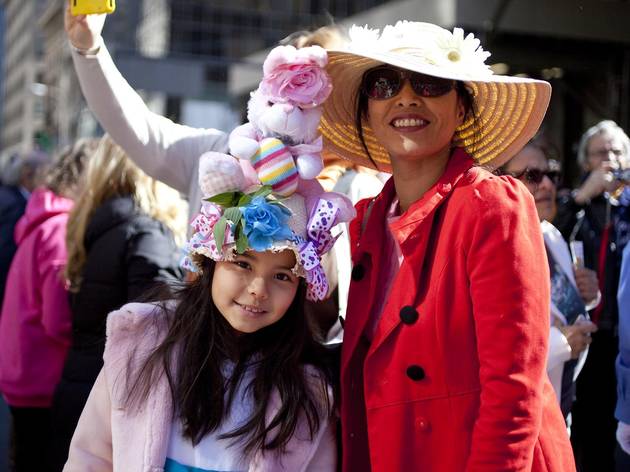 When it comes to choosing something fun to do this Easter, you don't have to put all your pastel-colored eggs in one basket. We've rounded up a list of the most festive Easter events and activities for families to make it a wonderful Easter for kids in NYC. Wear a fancy bonnet and join in the annual Easter parade, hit up craft workshops and cooking classes and make sure to track down an epic Easter egg hunt. NYC has so much holiday fun on offer, your youngsters won't even mind getting dressed up for the occasion.
When is Easter?
Easter Sunday falls on March 27, 2016.
Where is the Easter parade?
The annual Easter parade marches up Fifth Ave from 49th to 57th Sts. and can be seen clearly from the area surrounding St. Patrick's Cathedral.
Related Easter in New York coverage