Easter for kids guide in NYC
Celebrate Easter for kids with fun Easter egg hunts, Easter Bunny photo ops, plenty of chocolate and the Easter parade!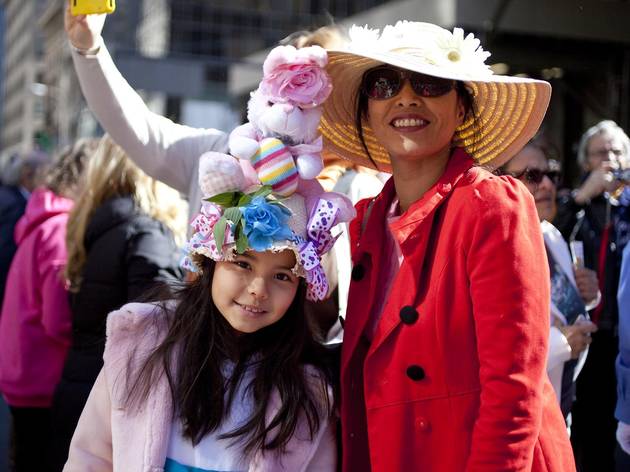 Make this Easter for kids your most festive! Whether you're attending church or choose to celebrate with friends and family, these fun events are wonderfully timed for family fun. There are Easter eggs to be found at various egg hunts around the city, plus fun Easter activities and Easter crafts to be enjoyed as well. The biggest Easter celebration in NYC is the Easter Parade and Bonnet Festival, which can be found on Fifth Ave on Easter Sunday every year.
When is Easter?
Easter Sunday falls on April 16, 2017.
When is the Easter Parade and Bonnet Festival?
This year's event falls on Easter Sunday, April 16, 2017, and starts at 10am.
Where is the Easter Parade and Bonnet Festival?
The annual Easter parade marches up Fifth Ave from 49th to 57th Sts. and can be seen clearly from the area surrounding St. Patrick's Cathedral.
For more family fun, explore our list of the best kids' movies and family movies on Netflix. You may also want to visit our favorite local zoos in NYC, since it's prime time for seeing teeny zoo babies!
Guide to Easter for kids
Related Easter in New York coverage