Even if you hate sports, you should head to Citi Field to stuff your face, er, watch a baseball game.
The reason why there are so many Mets fans in NYC finally starts to make sense when you look past the outfield to the food stands. Though Yankee Stadium has long been known as the home of the best baseball team in NYC, Citi Field admittedly has much, much better food offerings. Last year's favorites like DŌ and Fuku are returning for another season, and this year, there's even more delicious grub on the way. Look, we're not expecting the Mets to get to the World Series anytime soon, but if they did wind up there in another five-hour-and-seventeen-minute game, you'd have plenty of sustenance available in the stadium.
Brand-new additions to the lineup this season include Sweet Chick, the Brooklyn restaurant known for serving addictive fried chicken with bacon-cheddar or rosemary-mushroom waffles. Also, Wowfulls is now on the roster, serving egg waffles jam-packed with ice cream, gummies and sprinkles. There's also Baked Cheese Haus, a traveling food purveyor serving the gooey raclette sandwiches you know and love from the food stands surrounding the Bryant Park Winter Village.
The complete lineup of offerings is below, so start planning your trip to the Queens ballpark now. Because Mets fans certainly don't go to Citi Field for quality sports—they go for the food.


Baked Cheese Haus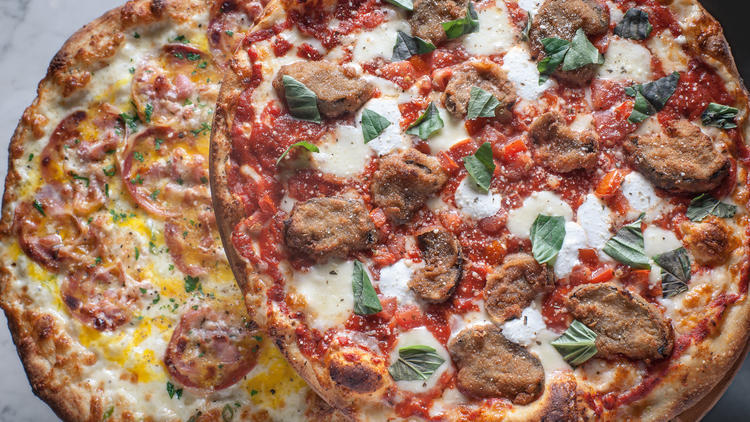 Bash Burger
Papa Rosso
Daruma of Tokyo
Chomp Donut Co.
Big Mozz
Pat LaFrieda's Chop House
Box Frites
El Verano Taqueria
Photographs: Delia Barth
Sign up to receive great Time Out deals in your inbox each day.​