The best halal restaurants in NYC
These are the best halal restaurants and food carts for pitas, shish kabobs and baba ghanoush in NYC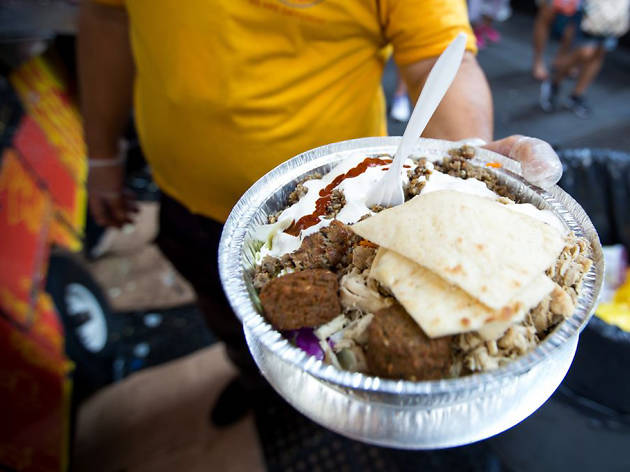 You probably think of halal restaurants as those food trucks you go to for edible respite from late-night drunkenness. But they're not just 24-hour restaurants for cheap eats: Halal (also spelled hallal or halaal) actually means "permissible," in a similar vein to "kosher," like at kosher restaurants. With that in mind, you have our permission to try out these halal eateries.
RECOMMENDED: Full guide to best restaurants in NYC
Best halal restaurants in NYC
Looking for Middle Eastern food?
New York's best Middle Eastern restaurants cover a lot of ground, including Israeli cafes and Egyptian eateries