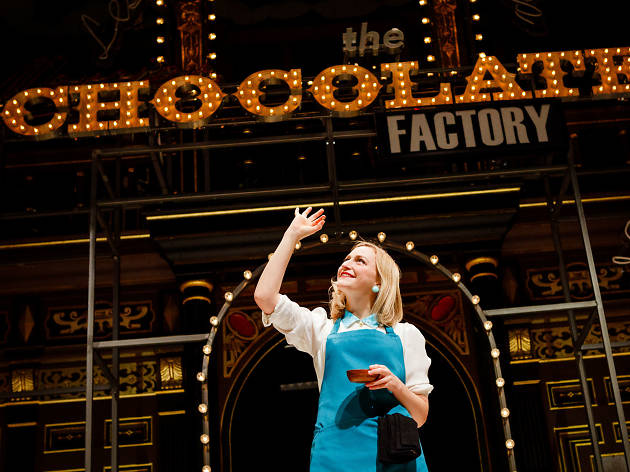 The best live theater to stream online this week
Theaters are closed for now, but you can find great stage stars and events streaming online today
Through September 20
Cincinnati's Know Theatre presents a six-week virtual run of Megan Gogerty's Feast., which casts a sympathetic eye on Grendel's Mother, the fearsome lake monster who seeks to avenge the death of her son in the Old English epic Beowulf. Jennifer Joplin performs the solo show, directed by Tamara Winters, at 8pm on Wednesdays through Saturdays and at 3pm on Sundays though September 20. Seating is limited and reservations are required; tickets cost $15–$25 (except on Wednesdays, which cost $5 in advance but are free on the day of the show). For an extra $10, if you order at least a week in advance, you can request an edible vegan snack that will be delivered to you by mail to augment the interactive experience.
Available through September 22 at 6pm EDT / 11pm BST
The majestic American soprano Jessye Norman died last year, but her legacy lives on in the hearts of opera lovers around the world. In this 90-minute concert tribute, hosted by baritone Kenneth Overton, Norman's colleagues, friends, family and admirers celebrate what would have been her 75th birthday. Participants include Judith Jamison, Anna Deavere Smith, Richard Smallwood, Laverne Cox, Damien Sneed, Dance Theatre of Harlem and fellow singers Martina Arroyo, Grace Bumbry, George Shirley, Simon Estes, Harolyn Blackwell and J'Nai Bridges,, among many others. The event is free, but a donation of $35 is suggested; proceeds will support artists and projects including the upcoming documentary film Black Opera.
Through September 24
Even as it continues its nighty streams of full productions, the Metropolitan Opera broadens its scope with a new series of live recitals every other weekend by top classical vocalists from around the world. In this edition, the American soprano Joyce DiDonato performs at the Fundació Hospital de la Santa Creu i Sant Pau in Barcelona, Spain. The set list includes works by Berlioz, Handel, Mozart and Mahler, as well as the Piaf standard "La Vie en Rose" and Carousel's "You'll Never Walk Alone." Christine Goerke hosts the broadcast, which is shot with multiple cameras and directed remotely by Gary Halvorston, who has overseen the Met's Live in HD transmissions. Tickets cost $20, and each edition in the series remains viewable on demand for 12 days after the live performance.
Through September 25
San Francisco's American Conservatory Theater teams up with Alaska's Perseverance Theatre for an encore run of Madhuri Shekar's In Love and Warcraft, a virtual theater–friendly romcom about video games, cosplay and online mash notes. Peter J. Kuo directs a cast that includes students from A.C.T.'s Master of Fine Arts program. A recording of the live performances is now available on demand; tickets cost $15–$20.
Through October 4
The Arts Center at NYU Abu Dhabi, run by former Joe's Pub and Lincoln Center programmer Bill Bragin, continues its adventurous programming with a unique microtheater work by artist Tania El Khoury and musician Basel Zaraa that is designed to be experienced by one audience member at a time. Adapted from their collaboration As Far As My Fingertips Take Me, the piece illustrates isolation among asylum seekers and others by bringing spectators into one-on-one encounters with refugees. Literal illustration is involved: Viewers are asked to come ready with a marker, a paint brush, a cloth and a glass of water. The 15-minute slots are on Wednesdays through Sundays from 8am to 1:30pm EDT through October 4; tickets cost about $15 in U.S. money.
Through October 10
All For One Theater, which focuses on solo works, presents a virtual run of Tracy Thorne's Jack Was Kind, which examines questions of complicity as it imagines the perspective of the wife of a man involved in a major news event. Nicholas A. Cotz directs the show, which Thorne performs live on Zoom on Wednesdays through Saturdays through October 10, usually at 8pm EDT. (The Thursday shows are 3pm matinees.) A discussion with Thorne and a special guest follows each performance; seating is limited and tickets start at $5.
Through November 3
Bed-Stuy's Billie Holiday Theatre, founded in 1972, focuses on work related to people of African descent. In this live-streamed performance, the company revives its 2015 production of 12 Angry Men, adapted not from the 1950s jury-room drama Twelve Angry Men but from the 2012 nonfiction book 12 Angry Men: True Stories of Being a Black Man in America Today. Four actors—Lisa Arrindell, Marsha Stephanie Blake, Billy Eugene Jones and Wendell Pierce—perform the show site-specifically in front of a Black Lives Matter mural in Brooklyn, accompanied by violinist Daniel Bernard Roumain. The presentation also includes a new story about the killing of Breonna Taylor. (A quartet of musicians from the New York Philharmonic performs a musical overture.)