Heads up! We're working hard to be accurate – but these are unusual times, so please always check before heading out.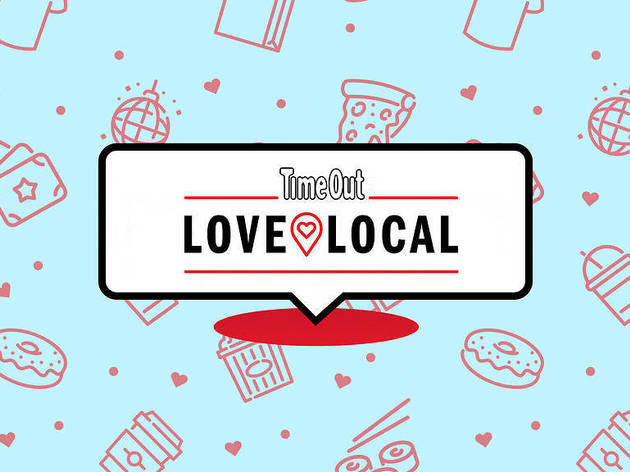 #LoveLocal: Time Out New York celebrates local shops, food and culture
In tough times, we're backing the independent businesses that represent the soul of the city
Hello, New York!
The end of 2020 is almost here—and what a year it's been! With the city facing growing restrictions as we enter the winter, a lot remains unclear about what the future holds. However, one thing's for sure: social distancing is here to stay for quite some time. And while that may continue to be an inconvenience for most of us, it's potentially disastrous for many of the businesses, people and industries that make New York a place worth living.
Time Out editors have been seeking out the best of the city since 1968. We know that New York is nothing without its restaurants, bars, theaters, music venues, nightclubs, cinemas, art galleries—and all the other local independently run places where people come together to eat, drink, laugh, think and come together.
If we don't take action right now, countless venues will close forever. Many places, already struggling to pay their sky-high New York rents, are now dealing with months of lost revenue. On top of that, thousands of bartenders, waiters, cooks, artists, musicians, actors, filmmakers, designers and other creatives have been left unable to earn a living.
We're determined to help. That's why we've launched our Love Local campaign to support local food, drink, culture and entertainment in New York. We're using this space to tell their stories and share their shoppable wares so that you can pitch in and lend a hend.
You can follow us on Facebook and Instagram to hear more about our ongoing campaign. As New York adjusts to its new reality, we'll continue to support local independent venues, and the people that bring them to life. Keep scrolling to see Time Out's Love Local campaign in action and consider supporting a New York business today.
Will Gleason
Editor
Time Out New York
---
Small business in NYC: the latest
Love Local from Time Out New York Kids
There's light at the end of the 2020 tunnel: Next February, little readers can look forward to a new book about a NYC icon. Perhaps you recall the Mandarin duck—also known as "hot duck"—who set up shop in Central Park two years ago. The bird, who's native to East Asia, caught the whole city off guard with his arrival and turned his New York stay into a media sensation. Now, he's going to be a literary star—and will likely join the ranks of our 101 best books for kids. View this post on Instagram Every winter, people flock to Central Park to see the first snow of the season. Now they're flocking for another reason: to see New York's most famous emigre, a fabulous Mandarin duck. @centralparknyc @nycparks A post shared by Time Out New York (@timeoutnewyork) on Nov 16, 2018 at 2:26pm PST Bette Midler will release The Tale of the Mandarin Duck with Penguin Random House in winter 2021. The picture book will include photographs from Michiko Kakutani and black-and-white illustrations from Joana Avillez. "The real duck's visit to New York was a cause for celebration," Midler said in a statement. "Everyone who saw him fell instantly in love. I wanted to memorialize his visit, and let readers know that the natural world is full of creatures just like him, if we only take the time to raise our eyes and actually see them." Until the little fella gets more well-deserved time in the spotlight, check out our favorite kids' books about NYC and join us every day at 10am, Mo