Everyone is familiar with the recent know-it-all – yes, that one entity that has been a real smart aleck – that is none other than ChatGPT. Artificial intelligence (AI) has been a real hot topic lately. I mean, we've even seen images of Elon Musk hanging out at Singapore's bus interchange, what can AI not do? No, really, I'm asking. So, I've personally decided to put this to the test by chatting to my favourite robot, seeking its expert advice on how to make the most of a 24-hour itinerary in Singapore. Step aside, Chan Brothers. Now, let's see what you've got, ChatGPT.
But before that, I asked our friendly robot what it thought of Singapore and here are the results:

"Singapore is a small city-state located in Southeast Asia. It is known for its cleanliness, efficiency, and modern infrastructure. Some of the key aspects that make Singapore notable are its cleanliness and safety, multicultural society, stunning architecture, efficient public transportation, affordable food paradise, pretty gardens and vast green spaces, and strict laws and regulations to ensure a low crime rate."
Ok, pretty accurate.
Now moving on to what I came here for.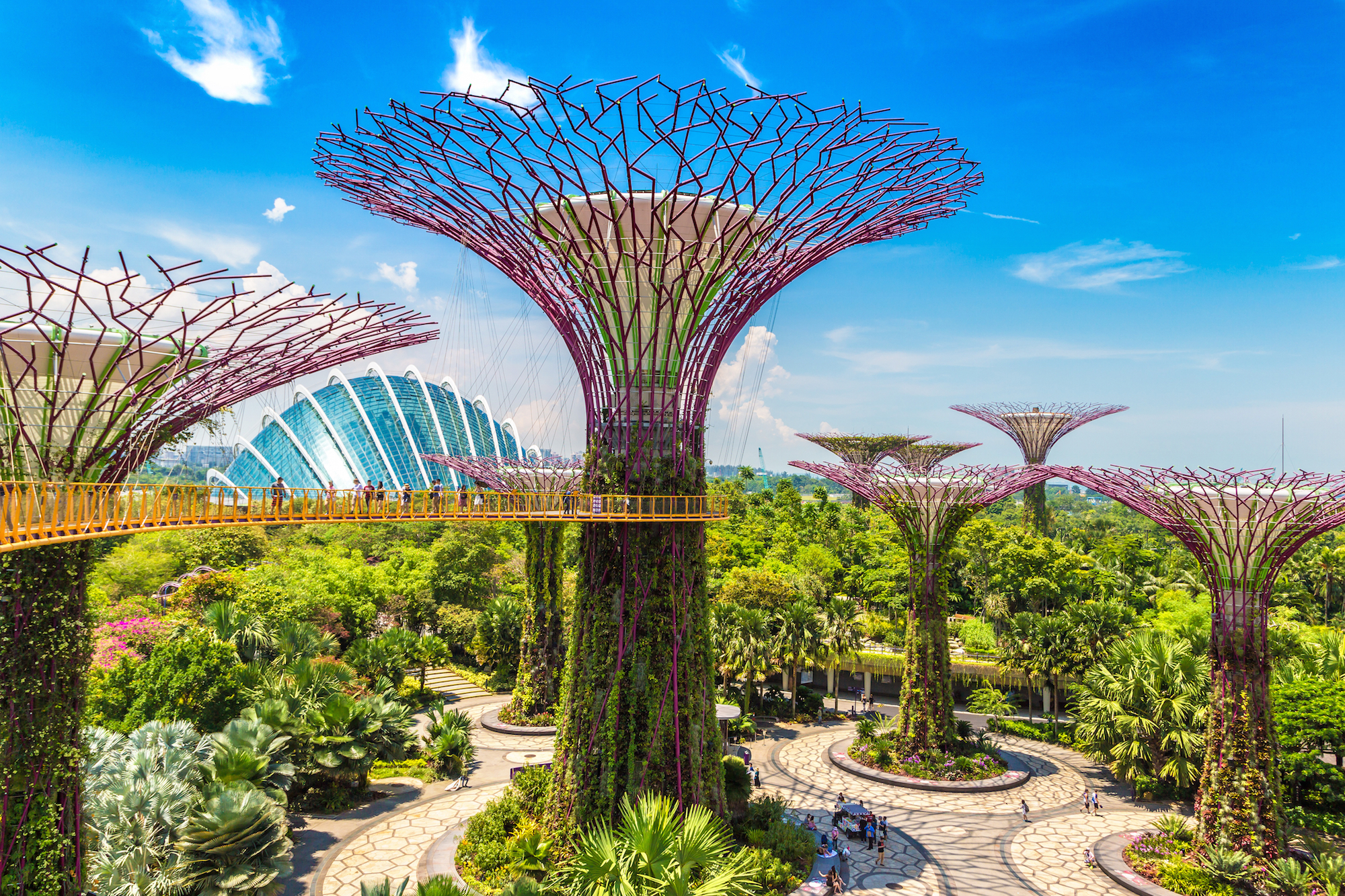 8:00 AM: "Start your day with a visit to Gardens by the Bay. Explore the beautiful gardens, including the iconic Supertree Grove and the Flower Dome. Don't miss the Cloud Forest, which features a stunning indoor waterfall and a lush tropical rainforest."
Right off the bat with one of Singapore's most famous landmarks, Gardens by the Bay. I'd say it's a good suggestion to start the day with some fresh air. However, fact check – the attraction doesn't open until 9am though. Take note of its opening times here.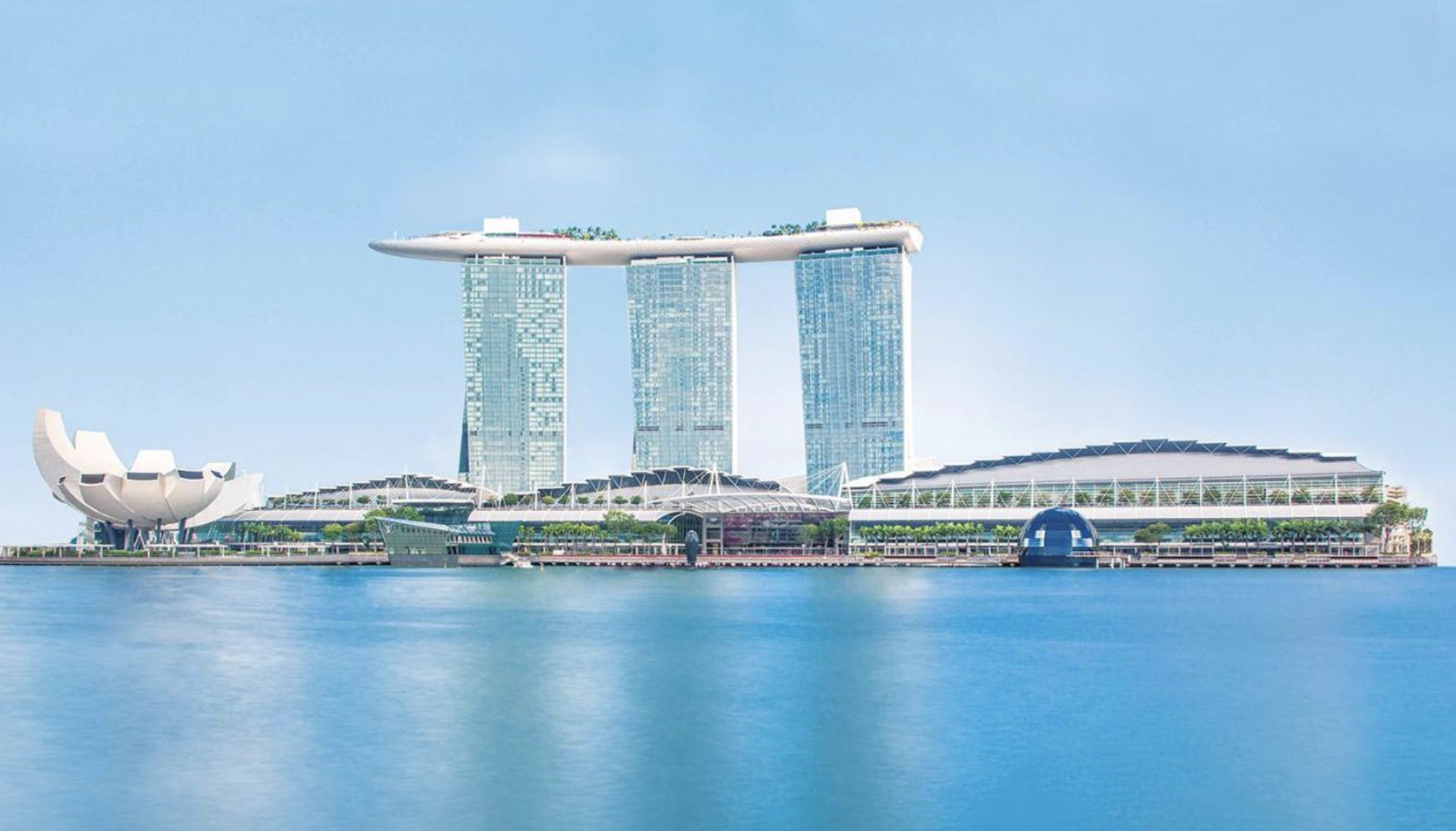 10:00 AM: Head to the nearby Marina Bay Sands and visit the Observation Deck on the 57th floor. Enjoy panoramic views of the city skyline and the Marina Bay area.
Unarguably another classic attraction to take in the beautiful skyline of Singapore. Both day and night promise stunning views.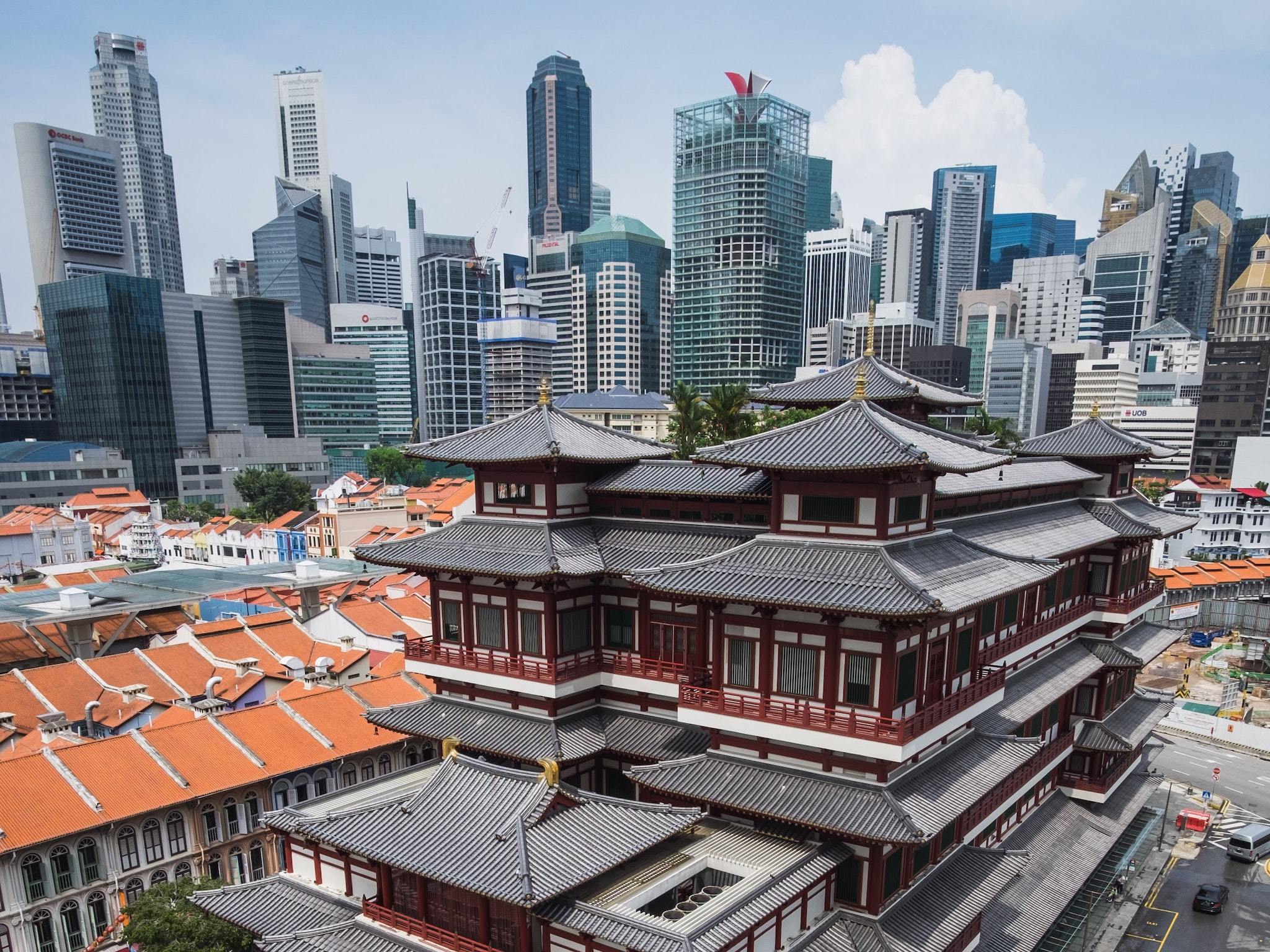 11:30 AM: Make your way to Chinatown, a vibrant district known for its rich heritage and delicious food. Visit the Buddha Tooth Relic Temple and explore the colourful streets lined with shops and eateries. Don't miss trying some local street food.
Chinatown is indeed a food haven and heritage galore. I'd suggest also taking a stroll to Duxton Hill if time permits to check out the cafés there for your morning coffee fix. And if you're into ceramics, don't forget to pay Singapore's finest Japanese ceramic gallery, HULS Gallery, a visit.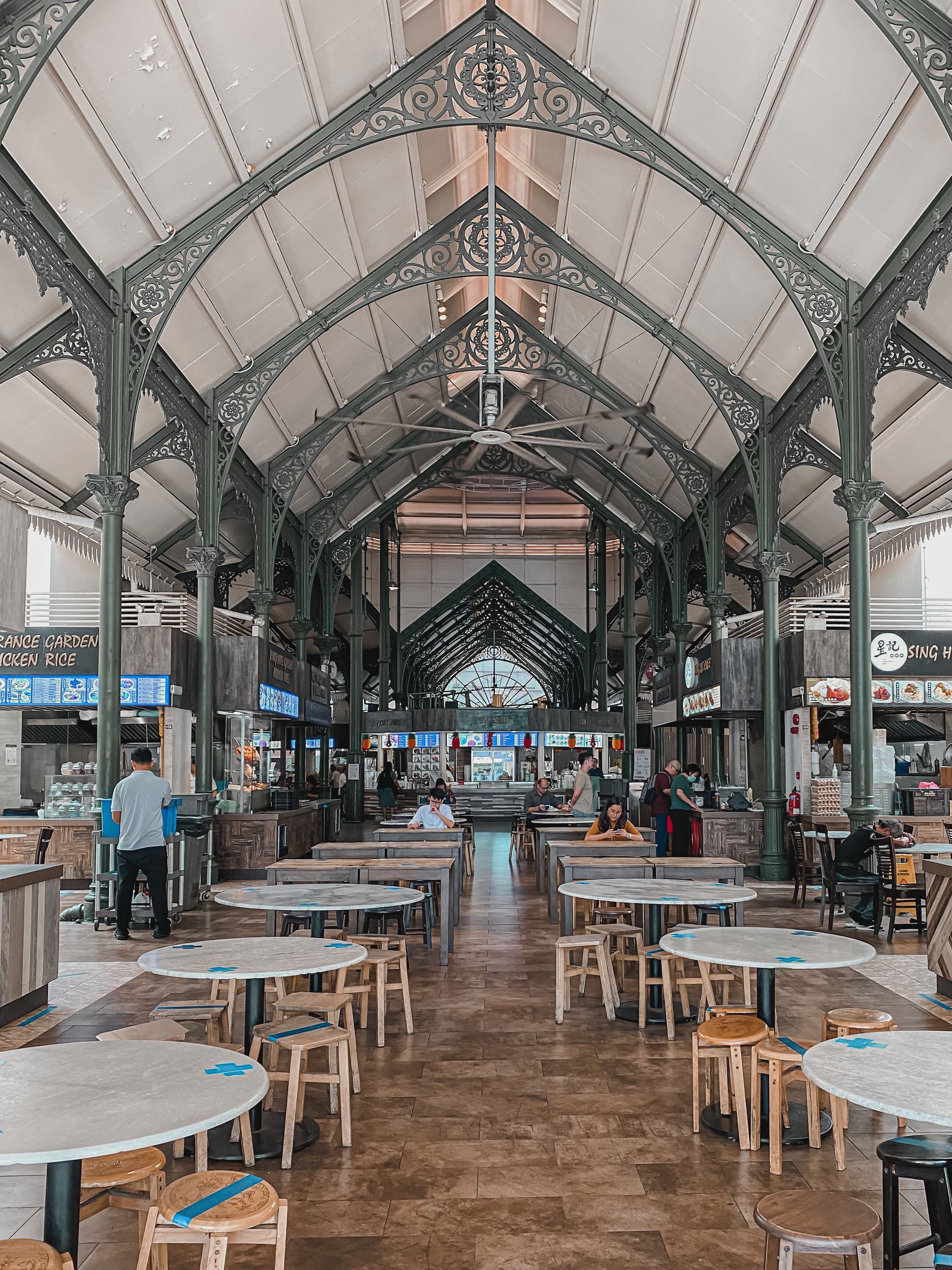 1:00 PM: Experience Singapore's diverse culinary scene with a visit to a hawker centre for lunch. Lau Pa Sat, Maxwell Food Centre or Chinatown Complex Food Centre are popular choices where you can sample a variety of local dishes like Hainanese chicken rice, laksa, and satay.
Can't go wrong with our one-of-a-kind hawker culture where the food is both cheap and freakin' good. Not to mention, the vibes are uniquely Singaporean. There are plenty of hawkers around Singapore, read more in our hawker centres guide. And p/s: if you see mysterious tissue packets lounging around on the tables, do not sit! Or else...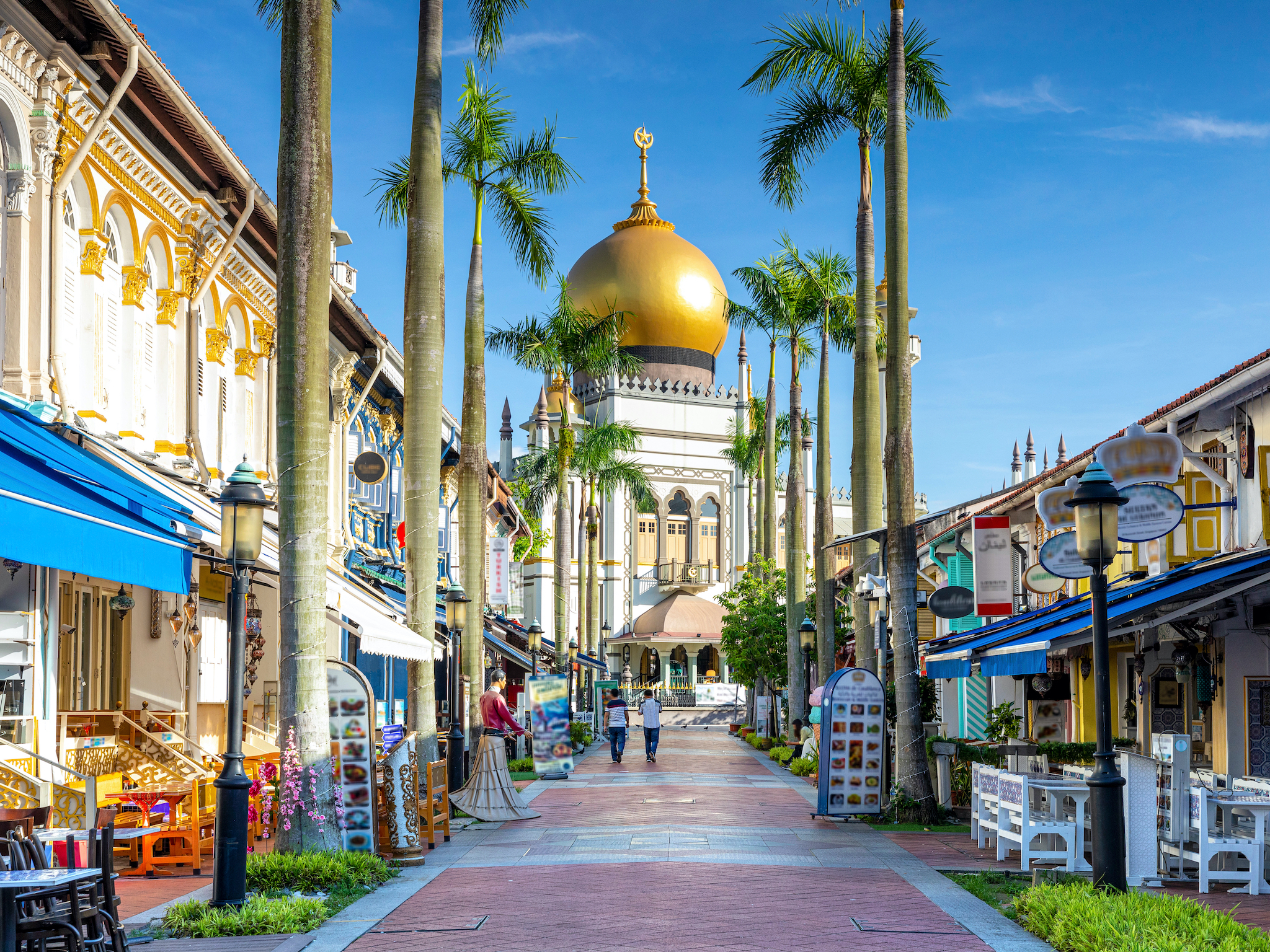 2:30 PM: Take a short MRT ride to the historic district of Kampong Gelam. Explore the unique blend of Malay and Arab cultures, and visit the impressive Sultan Mosque. Take a leisurely stroll along Haji Lane, known for its trendy boutiques and street art.
To go into specifics, take the Downtown line from Chinatown to Bugis. And also, don't forget to check out Singapore's first typewriter bar located at Haji Lane while you're at it.
4:00 PM: Visit the National Museum of Singapore to learn about the country's history and heritage. The museum showcases various exhibits, including artefacts, multimedia displays, and interactive installations.
If you're really into art, then be sure to also check out the other art galleries and museums that also offer fascinating, engaging art shows.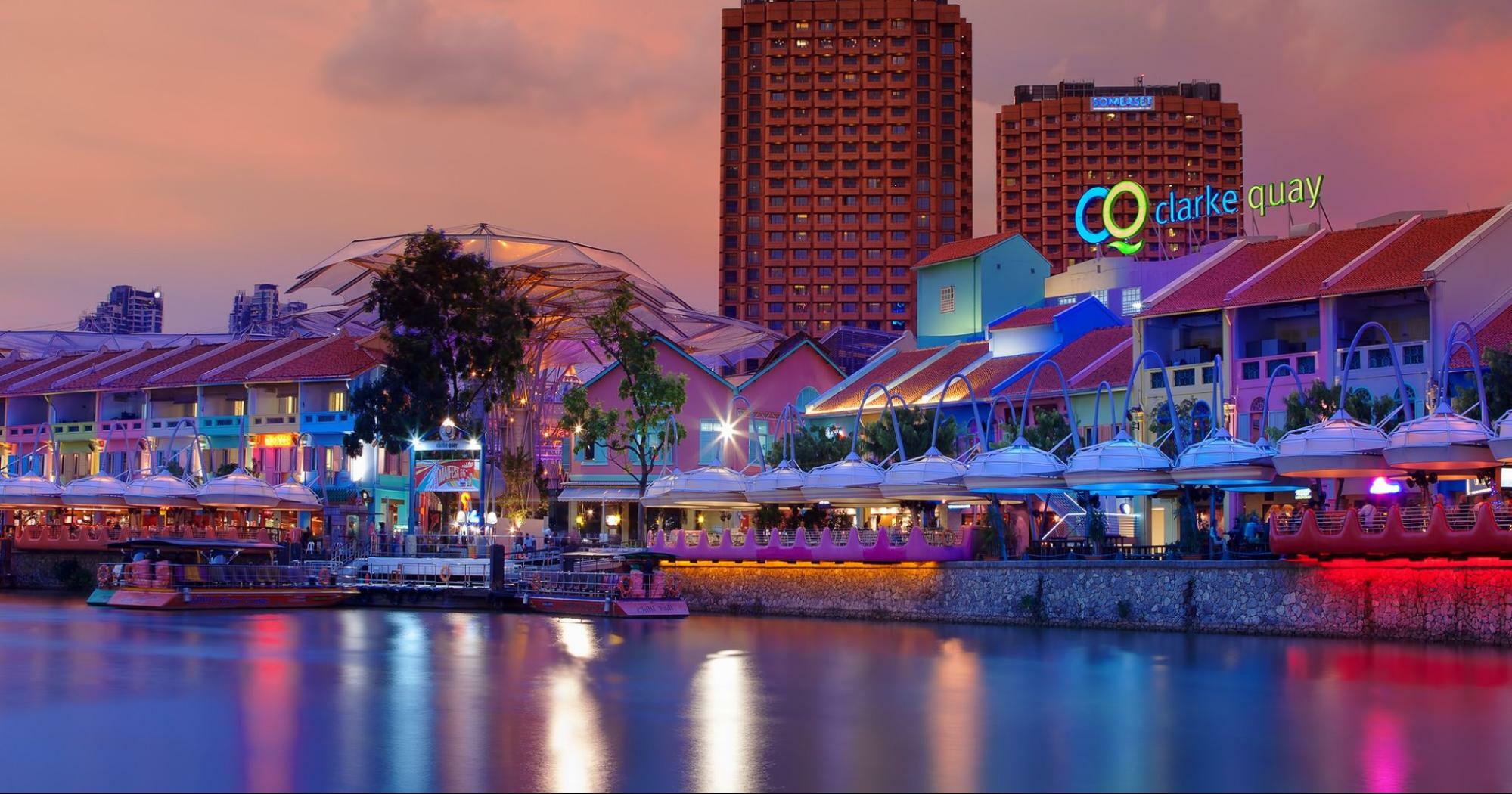 6:00 PM: Head to Clarke Quay, a bustling riverside quay known for its vibrant nightlife and dining options. Enjoy a scenic dinner at one of the waterfront restaurants while soaking in the lively atmosphere.
For more dining options, also check out Central, the mall located at Clarke Quay MRT, or venture out around the neighbouring shophouses. There's good food everywhere!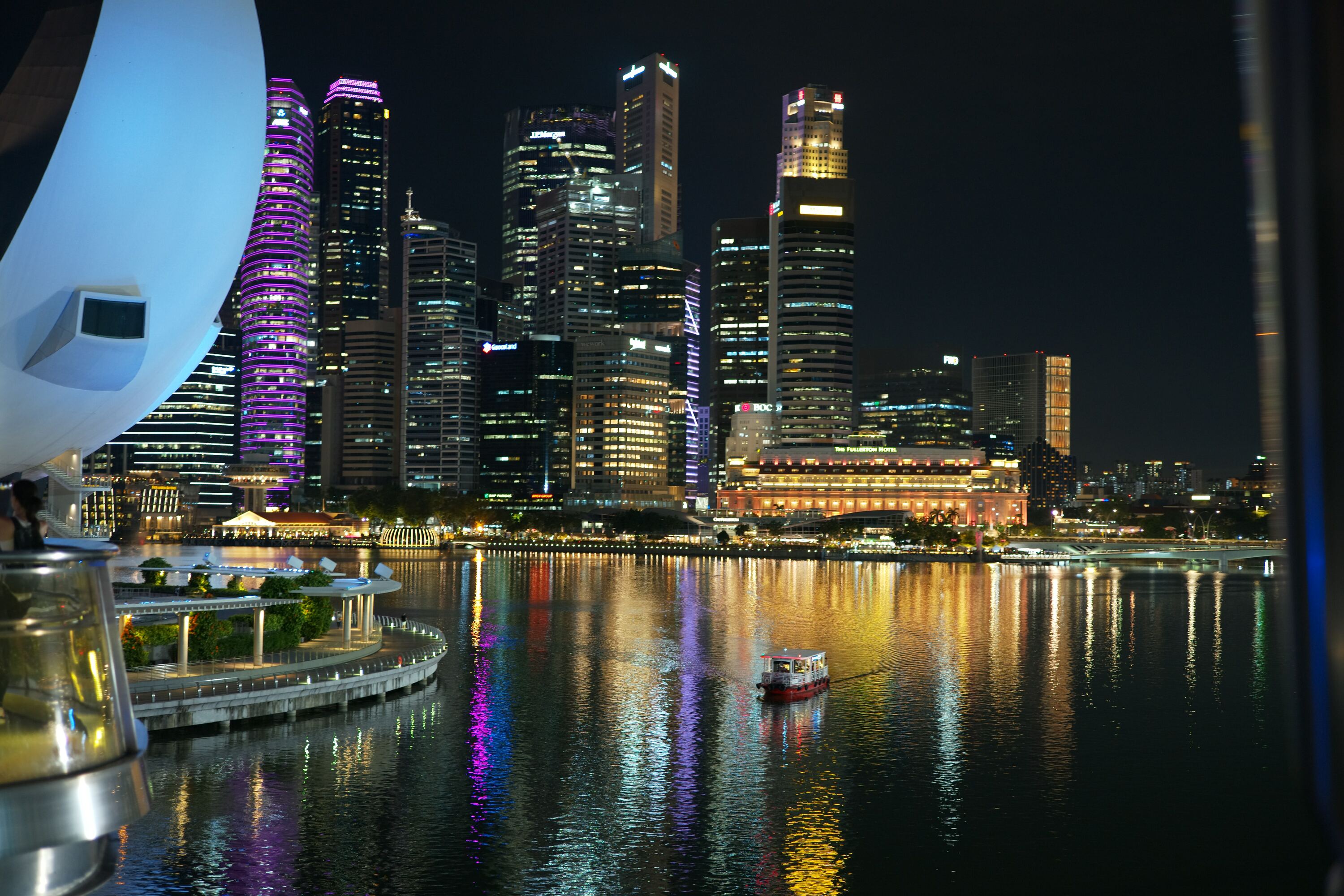 8:00 PM: Take a river cruise along the Singapore River to admire the city's stunning skyline. The cruise offers a different perspective of the city's landmarks, such as the Merlion statue and Marina Bay Sands.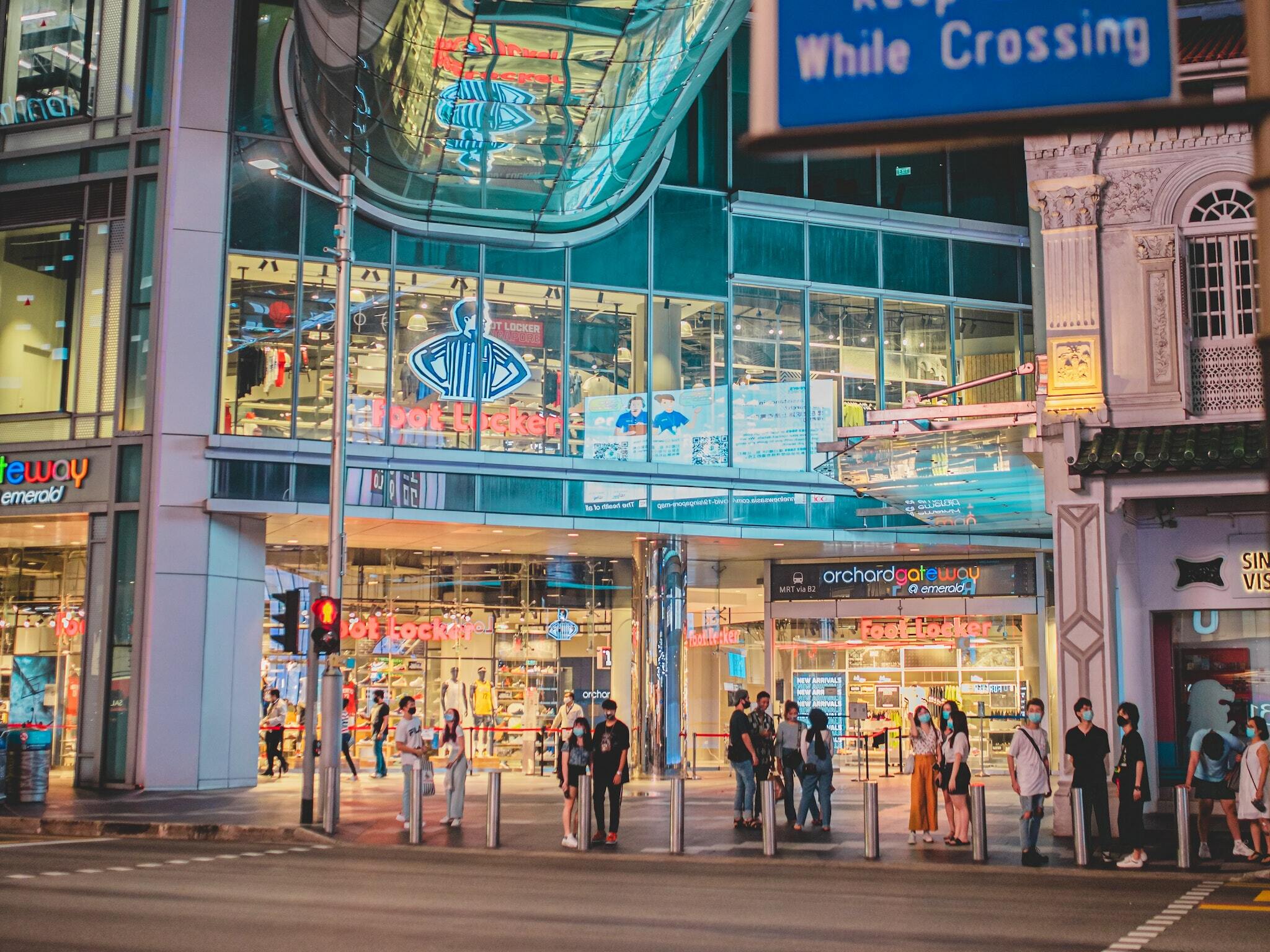 9:00 PM: Visit the famous Orchard Road, Singapore's premier shopping street. Explore the numerous malls and flagship stores, or simply take a leisurely walk along the bustling street adorned with dazzling lights.
I wouldn't recommend visiting Orchard Road at that hour as the malls mostly close around 10pm. Do your mall shopping before 9pm!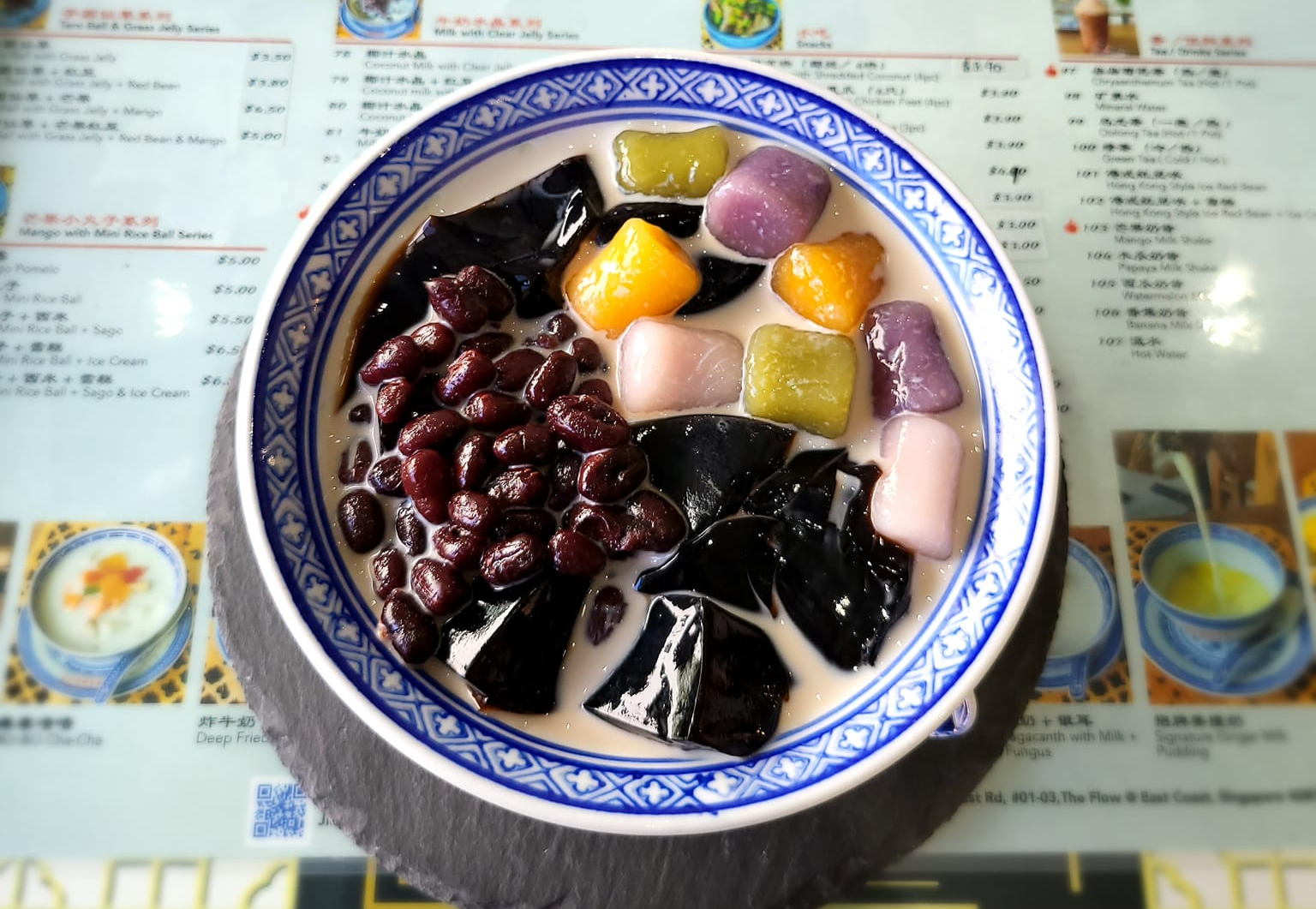 10:30 PM: Indulge in some local desserts or snacks at a traditional dessert shop or hawker stall. Try favourites like ice kachang, chendol, or durian pastries.
Again, not the best timing, However, there are several supper spots that are open till the wee hours of the night. Also, find out which traditional dessert shop opens till late in our guide here.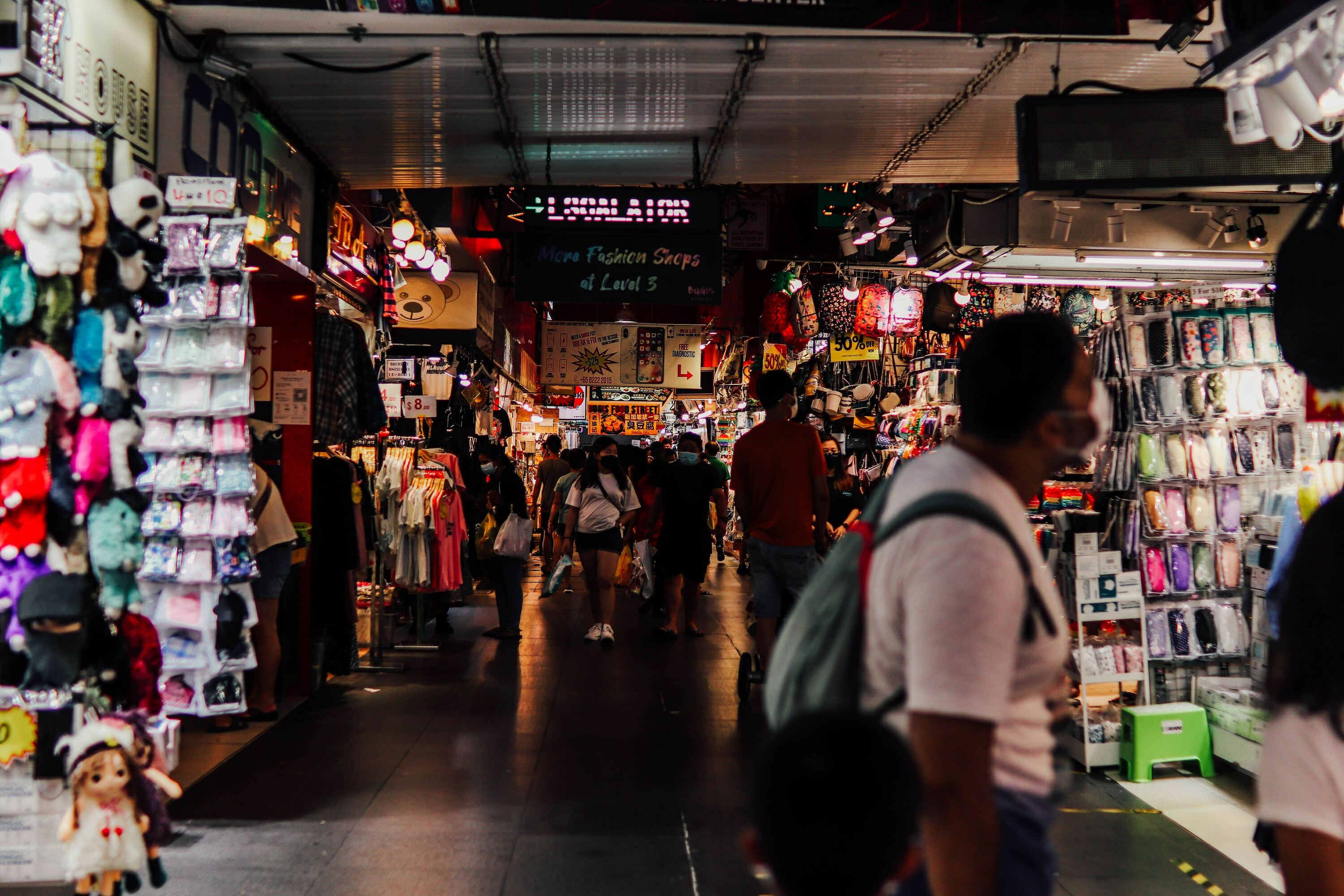 11:30 PM: End your day at the vibrant district of Bugis Street. Explore the bustling night market, where you can find a wide range of affordable clothing, accessories, and souvenirs.
A big no!! Everything would have closed by then. Head to the 24-hour Mustafa Centre instead.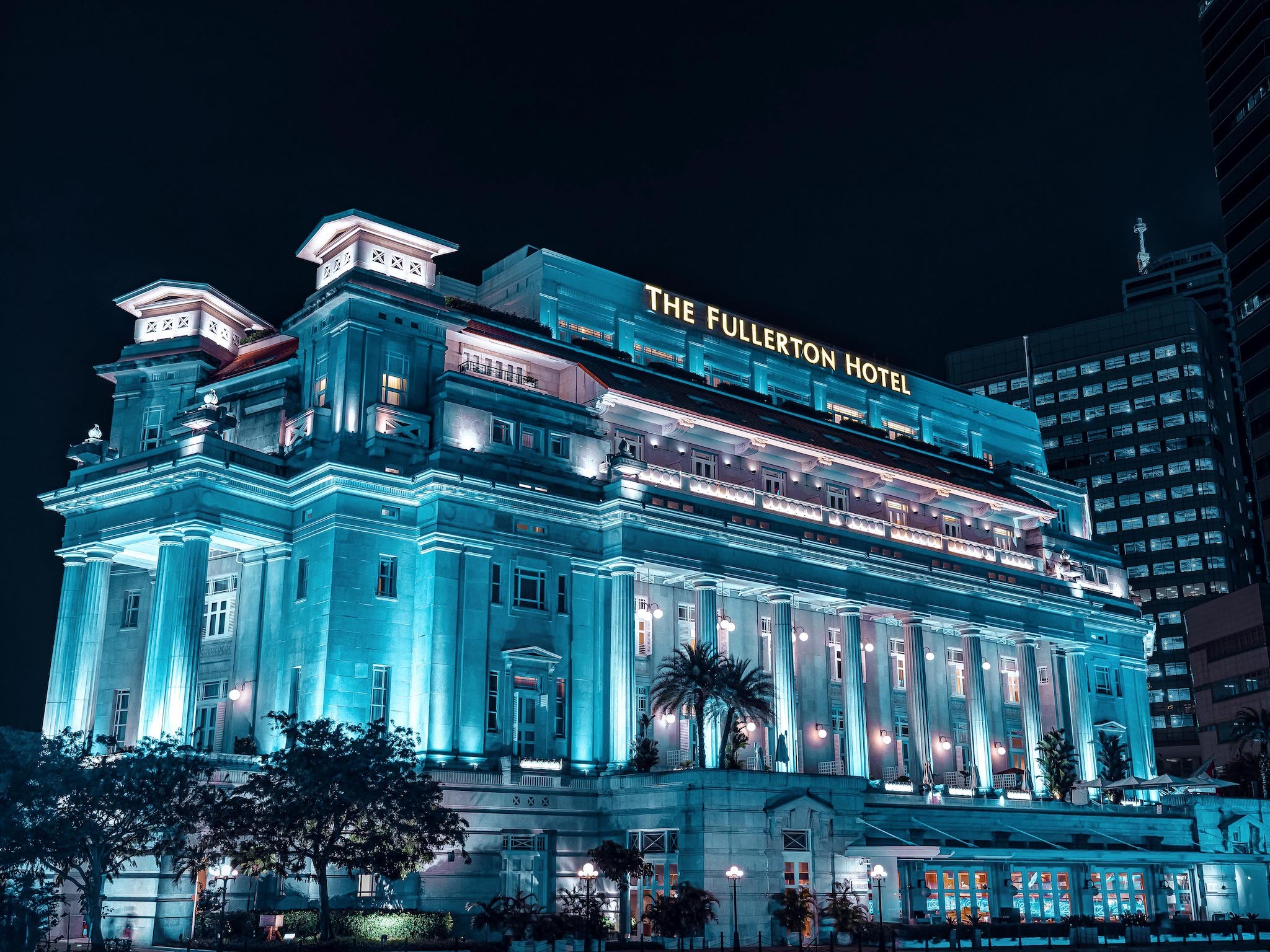 12:00 AM: If you're up for some late-night entertainment, visit a rooftop bar like 1-Altitude or Lantern at the Fullerton Bay Hotel. Enjoy panoramic views of the city while sipping on your favourite drink.
Sorry robo-kid, 1-Altitude is no longer running. However, Singapore does not lack when it comes to nightlife. There are several live music venues, jazz bars, and clubs to spend the night at.
-
And there you have it. A not-really-24-hours guide by ChatGPT.
In conclusion, I must say our robot companion didn't do too shabbily, managing to cover a number of Singapore's classic attractions adequately, although only very briefly. However, it falls short when it comes to providing specific details and some of the information might not be entirely accurate. But well, let's not fault ChatGPT for that – it's not exactly Singaporean, lah hor?
Good news, I guess AI will not be taking over our jobs at Time Out just yet. And until that distant day – well, hopefully never – leave it to us to spill the real beans and keep you updated on the latest things to do in the city. We promise to know better not to suggest visiting Bugis Street at ungodly hours. Enjoy your adventures in Singapore!