Guide to Amoy Street
We round up where to eat, hang out and exercise as you stroll down Amoy Street. Additional reporting by Michelle Fong and Ong Huiqi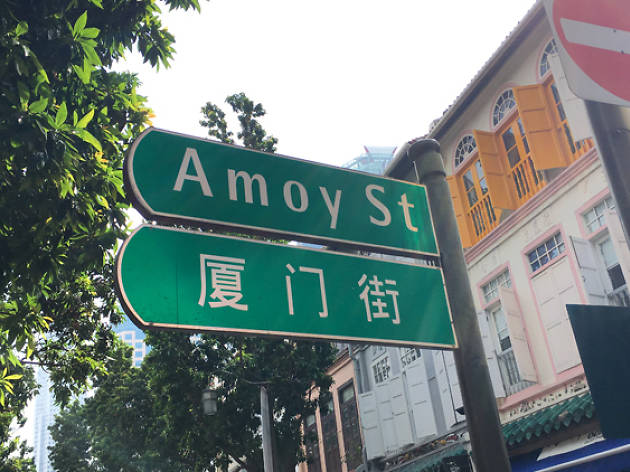 Anyone who tells you Amoy Street is 'boring' has clearly never stepped foot down the lane before. Because trust us, it's the complete opposite of that. Previously known for its opium-smoking dens during the British colonial era, the shophouses lined along this one-way street now house chic cafés, bars and even gyms. But if you'd like to have a taste of Singaporean flavour, hit up the hawker centre in the area that's always buzzing with people.
RECOMMENDED: Check out our guide to the Ann Siang Hill area
Restaurants and bars
Elsewhere on Amoy Street...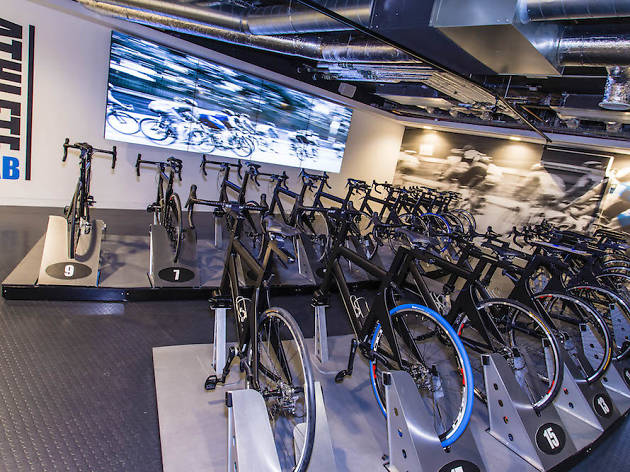 Athlete Lab
Athlete Lab is an indoor cycling experience with real bikes (and not spin ones). Offering one-on-one coaching and race simulations, it caters to everyone from beginners to pro athletes training for triathlons. Sessions start from $50 for one and peak at $440 for a package of ten sessions. Alternatively, access the gym as many times as you wish for $220 a month – pay $50 more, and you can sweat it out in Athlete Lab's outdoor training sessions, too.
Book online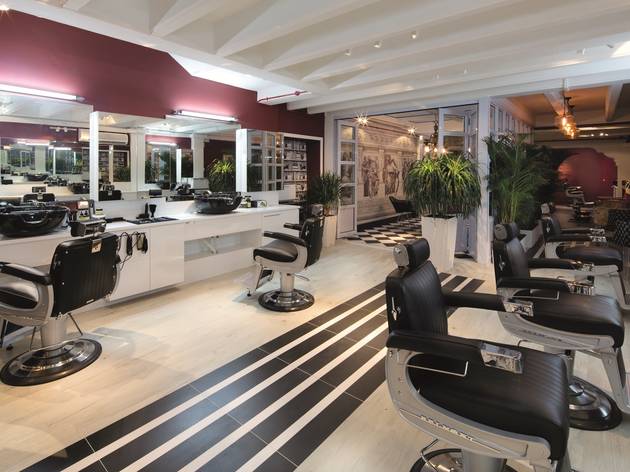 Jermyn Street
At this Amoy Street shophouse barbershop, the brooding gentleman's club vibe present at groom rooms elsewhere is eschewed for a brighter, art gallery-like space, supplemented with chesterfield sofas given a modern, red-hued update, and lovely sunlight streaming in from a glass-covered courtyard space. Borrowing its name and austere personality of the historic Jermyn Street in London, a host of services are offered at a premium, including hot towel shaves ($70), cut and washes ($55-$75), and beard grooming ($35-$50). The services are administered across six chairs by a team of four headed by Steve Chapman. For guys who need constant hair attention, the VIP member package ($650) entitles you to 12 haircuts, to be used up within a year.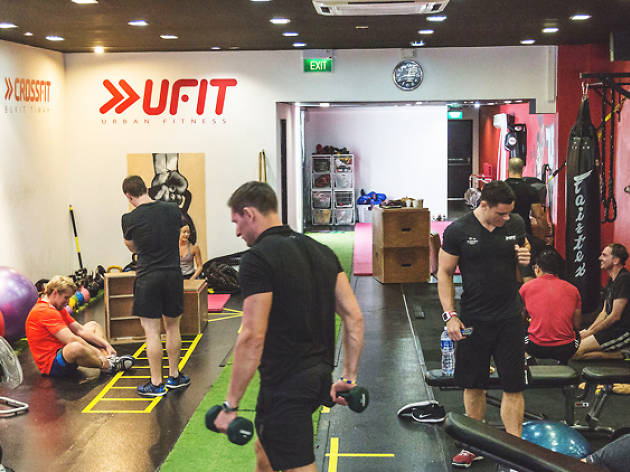 UFIT
UFIT's 5,000-square-foot flagship on Amoy Street brings together personal training, nutritional advice, physiotherapy and injury rehabilitation under one roof. It's currently headed by Darren Blakely and Dean Ahmad, as well as former England Rugby International player James Forrester and OZFIT founder Lisa Clayton. Training classes start from $35 for walk-ins, and there are also packages ranging from $250 (ten sessions) to $920 (44 sessions). If you're in for the long haul, the gym also offers unlimited sessions for up to a year ($175/month).