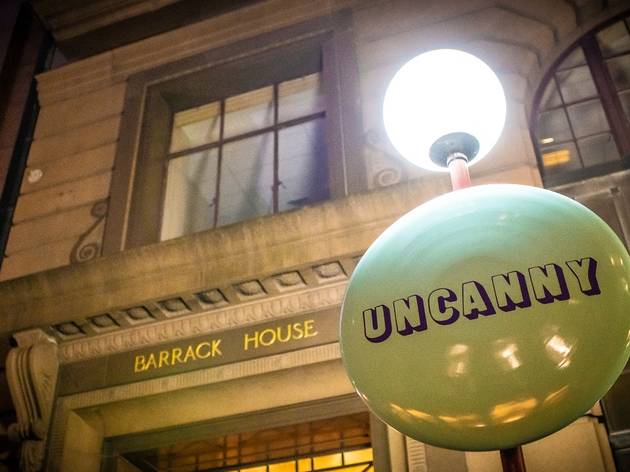 Go on the hunt for four new pop-up laneway art installations in the city
Turn into these hidden streets and see Sydney in a whole new light
If you haven't been to the city in a while, you might find that it's not quite how you left it. The City of Sydney have commissioned four temporary public artworks – traversing interactive video, sculpture and even living nature – located in a different laneways across the CBD.
Alternately intriguing, inscrutable and delightful, these interactive installations invite you to rekindle your relationship with the city. See the full list of laneway art installations below along with further information on each piece.
To celebrate the new artworks, which will be on display until July 2021, the City of Sydney is also offering a series of free guided walking tours. Local artists will show you many of the incredible sculptures, installations, light works and murals around town, while spilling the stories behind them. Snap a pic and tag #RediscoverSydney to share with your friends and family.
Why not make a weekend of it and book a staycation while you're there? To help you make the most of your trip, we've also included some top dining suggestions near each installation.