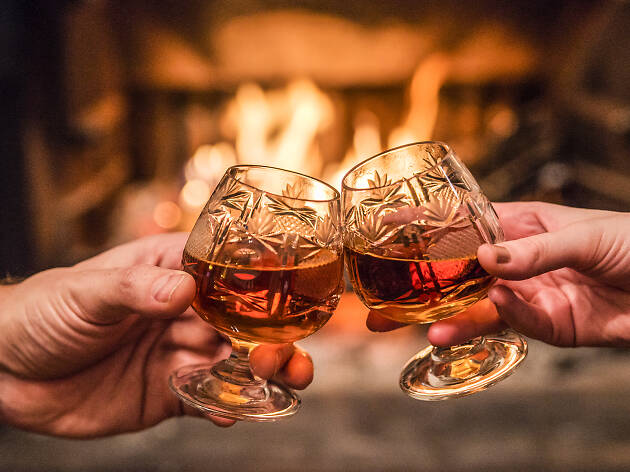 The best pubs with fireplaces in Sydney
The only thing better than a boozy winter warmer is drinking one in front of a roaring fire
The weather is getting cooler, and with restrictions on dining and drinking lifting, we can finally go back to the pub. Winter is when some of Sydney's best pubs really are the best place to be. Better yet when the mercury really drops, is a pub with a great fire place. Curl up in front of the flames – preferably wood, but we'll take gas if that's what's on offer – with a pint of beer and lose whole evenings in the comfort of your local, staying warm and dry all winter long.
There are rules for going out to drink and eat, which we've covered over here. Make sure you're across them, and before you pop out for a schooner and a parmy you should double-check whether the pub you're keen on requires you to book ahead.
RECOMMENDED: How to go out safely in Sydney right now.
The best pubs with fireplaces in Sydney
On the hunt for other ways to enjoy winter?
Once a rarity exclusive to the faraway foodies of Europe, Australia's home grown truffle scene has exploded over the last two decades. As this year's season kicks off, we've rounded up all the places for you to splurge on Sydney's true winter heroes: the truffle.