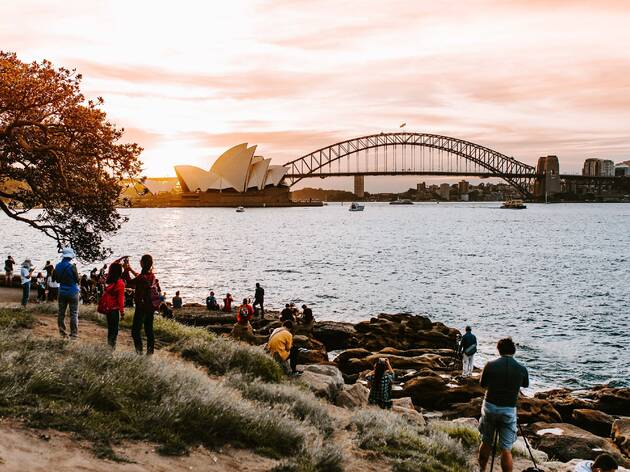 39 cool things to do this winter
Enjoy the best of Sydney's cold weather fun while you still can
1. Party on the Harbour Bridge. During Vivid, BridgeClimb Sydney offers night climbs with a light-up retro dancefloor so you can spy the festival's spectacular lights from a thrilling (and funky) vantage point.
2. One of the deadliest line-ups in Sydney's music calendar takes place in the middle of our coldest months – Klub Koori takes over Carriageworks with young Aboriginal talent for NAIDOC Week.
3. Go for a dip without the crowds. Prince Alfred Park Pool's 50-metre, nine-lane pool is heated and open all year round.
4. It's the only time of year when you can walk under the romantic Japanese cherry blossom trees at full bloom. Auburn Botanic Gardens' Cherry Blossom Festival celebrates the season with ten days of tours, dress ups and sumo wrestling.
Photograph: Supplied
5. We certainly don't get the snow fall of our European cousins, but New South Wales has some beautiful alpine resorts that makes going to the snow a lot cheaper. Head to Perisher, Thredbo or Charlotte Pass to hit the powder. Check their websites for sweet deals on ski and snowboarding during winter.
6. Warm up by an open fire at one of the city's historic pubs, like the British-accented Lord Dudley in Woollahra.
7. Over 13 days in winter you can learn about robotics, physics, chemistry and mechanics at the Sydney Science Festival. Some of the world's best science nerds deliver talks, workshops and exhibitions.
8. With shorter days and longer nights, it's the best time of year to spook yourself silly. Q Station's Extreme Ghost Tour starts at 10pm, taking a terrifying tour of the Quarantine Station's dark past as told by psychics and mediums. It's strictly adults only.
9. Warm your hands and belly with a fresh pie from Flour and Stone. Their chicken, tarragon and leek is a stunner, but for sheer rib-lining unctuousness, the lamb, potato and rosemary pie is like a roast dinner in a buttery, pastry pocket.
10. From May to August, humpback whales are heading north to warmer waters, which means you can go whale watching on almost any stretch of Sydney's coastline. Our pick is at Barrenjoey Lighthouse, 113 metres above sea level, and it's free to enter on foot.
Photograph: Supplied
11. Have your dessert in liquid form with an Italian-style hot chocolate from Rivareno. They make theirs with Valrhona single origin Grand Cru 'Manjari'. You can even get it in affogato form.
12. Cool climate hermits might find themselves clambering the walls of their own homes in winter. Swap sofa scaling for a pair of sweatpants and hit up Nomad Bouldering Gym to climb with purpose. You'll heat up in no time.
13. In summer, Sydney by Kayak runs its sunrise tours at 5am… but in the colder months you get an extra hour with your doona. Book a 6.30am tour and you'll get to paddle around Goat Island as the sun hits the Opera House.
14. On Tuesday and Thursday nights you can get a wintery supper of raclette at Handpicked Wines – melted cheese poured over boiled potatoes, cured meats, and cornichons for $24.
15. Winter is the best time of year to go on a bush walk – you're working up a sweat, but the air keeps you cool. Make the trip to Cowan Train Station and follow the six-hour route to Berowra where you'll be rewarded with spectacular views at Naa Badu Lookout. The Great North Walk.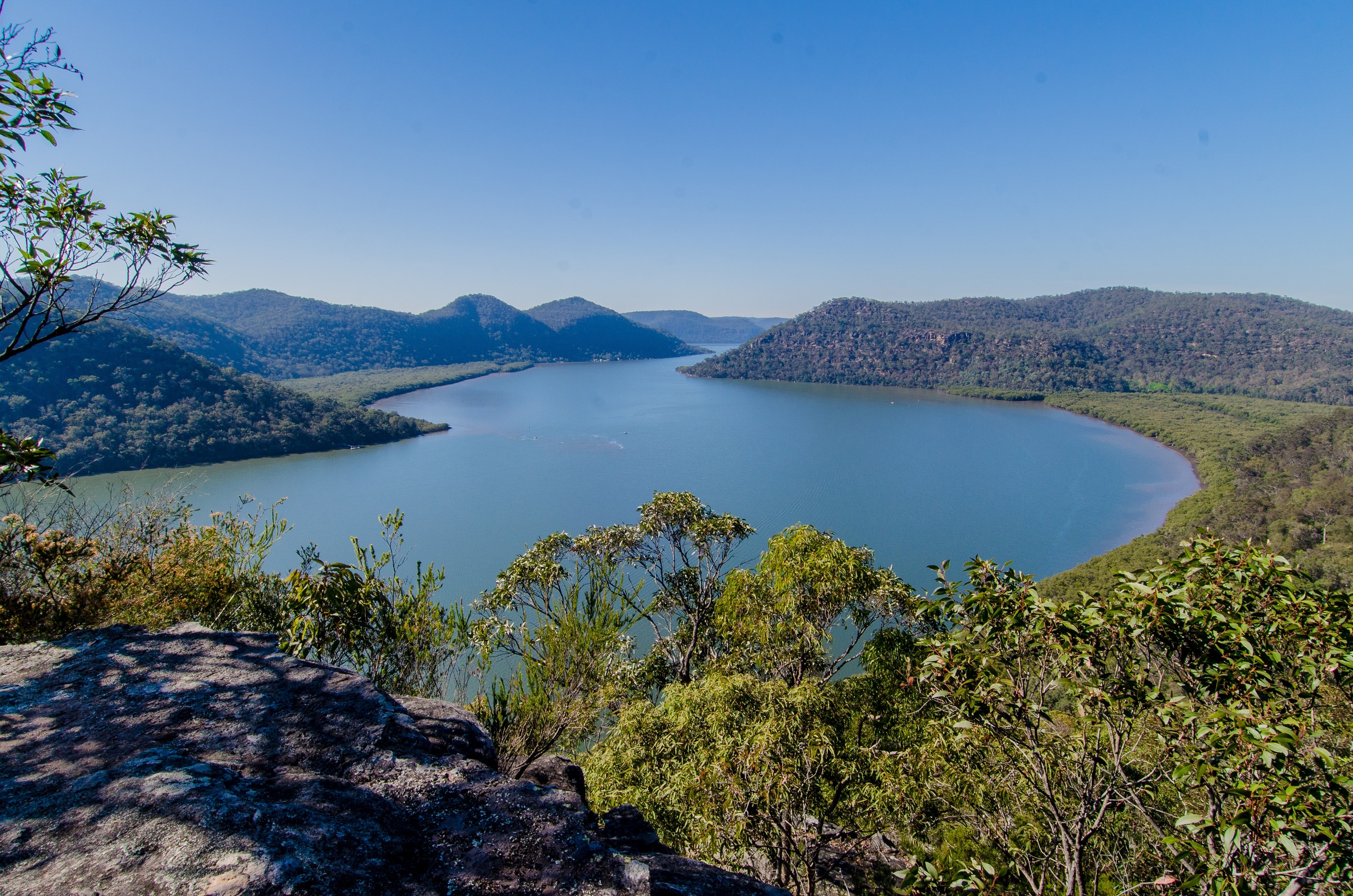 Photograph: Supplied
16. It's open all year round, but for the true Swedish experience take an icy plunge into the pool followed by the warming dry heat of Icebergs sauna. It'll soothe the shock.
17. Party like a Parisian at Bastille Festival Sydney with French wine, food and firey entertainment by the harbour. Make the most of warming beverages and hearty European fare.
18. Hone your dart-tossing skills in Woolloomooloo's old country pub. East Sydney Hotel has a large rumpus room for dart comps, and you can retire to the fireplace for celebratory drinks afterwards.
19. Summer may have the monopoly on stone fruits, but in winter Sydneysiders can spend brisk, sunny days scouring for citrus. The humble mandarin is the king of this fruit picking season, and you can grab bunches of them at Ford's Farm for $3 per kilo.
20. Fans of cosplay will know that the best time to suit-up in dedicated costumes is when it's non-sweaty weather. So, having the huge Japanese pop-culture convention SMASH! Sydney Manga and Anime Show in winter is wise thinking.
21. Winter is coming, and the hugely popular Carriageworks Winter Night Market is blowing in on that icy breeze. It's inviting more than 50 of Sydney's leading restaurants to whip up a feast, putting all elements of ethically sourced, native ingredients to good use.
22. Gather around a hot pot at Spice World. Be the master of your own flavour and textural journey, dunking noodles, vegetables, delicate herbs, and thin slices of marbled wagyu into boiling broth pots.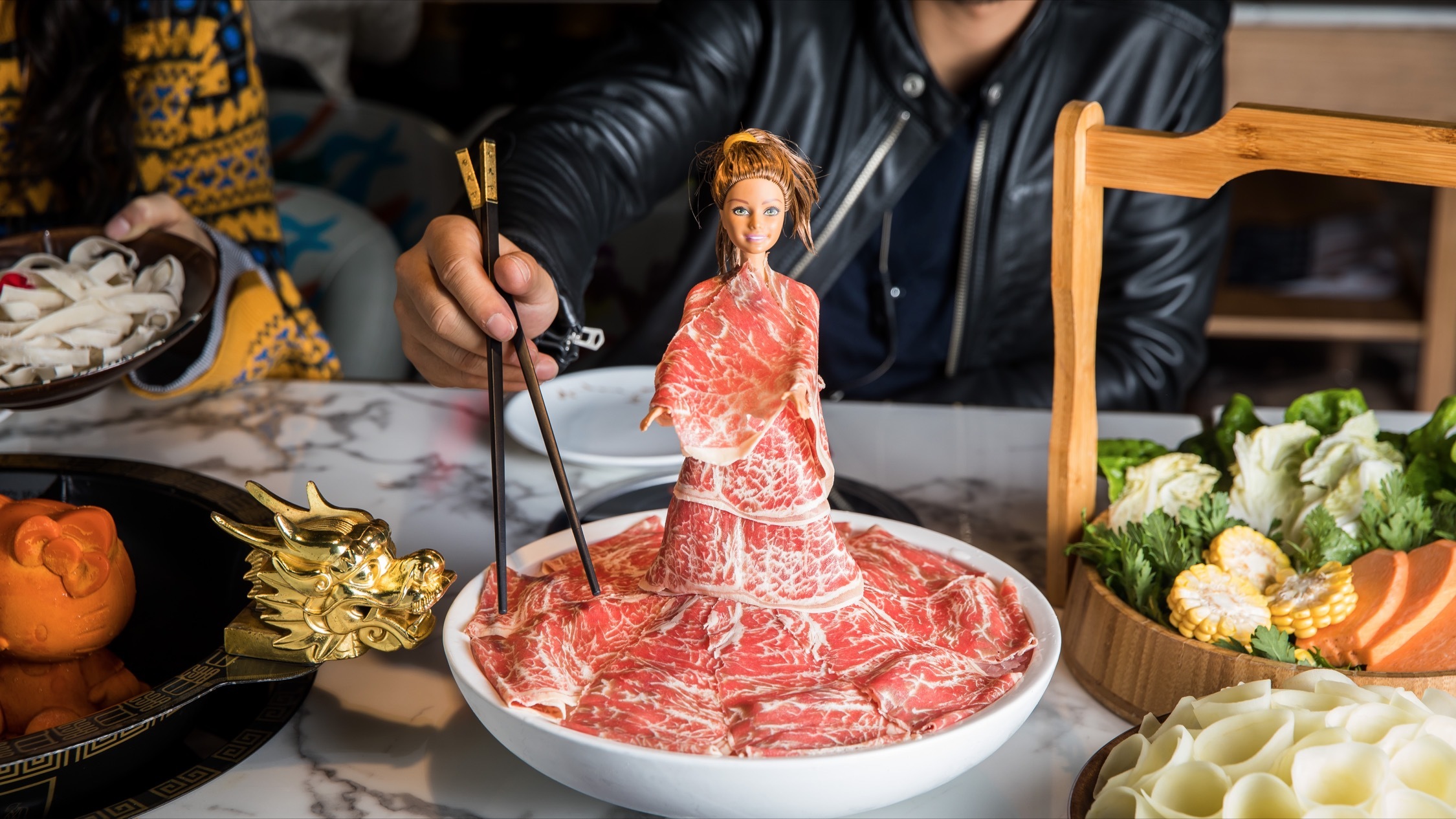 Photograph: Supplied
23. Wrap your frozen phalanges around a steamy cuppa at the Sydney Tea Festival. Artisan tea markers are bringing warming tinctures and to this celebration of the camellia sinensis plant.
24. Saint Peter only serves sustainably fished, Australian seafood, and since our aquaculture is at its finest in the winter months, there's no better fish dinner in Sydney.
25. Catch a home game from the Newtown Jets at Henson Park. On game days, kick-off is 3pm on Saturday, entry is $10 and free for children under 16, and you can buy a sausage sizzle at the park.
26. They take Sunday roast traditions seriously at inner-city British tavern the Duke of Clarence. You can get beef, pork, lamb, cod or pumpkin with all the trimmings, but you need to book.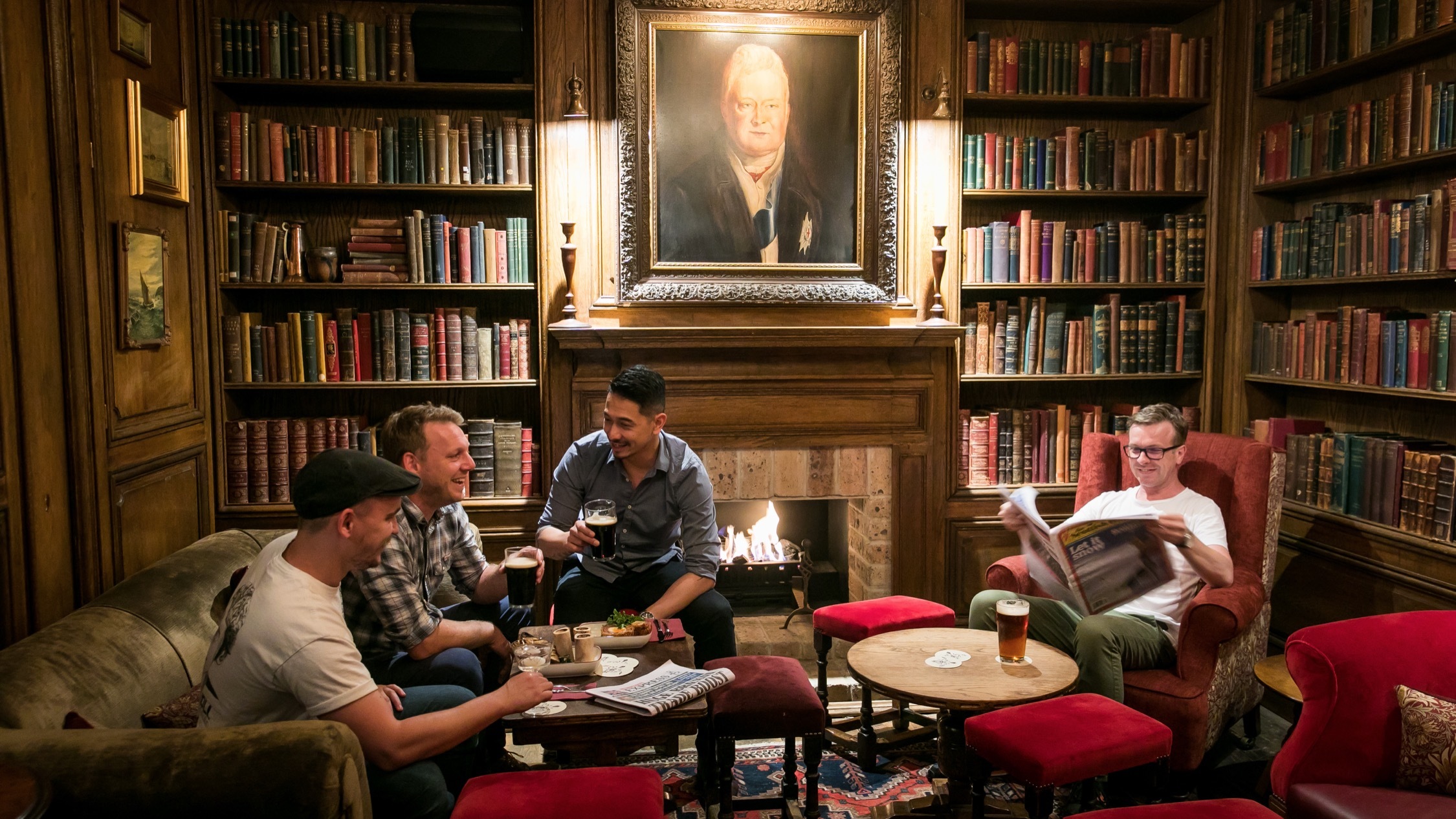 Photograph: Supplied
27. Nothing whiles away a winter night like pitting your grey matter against others in a round of quiz questions. The Woolpack Hotel's trivia night is a popular drawcard so get in early for a table. Thu 7.30pm.
28. Spend all day at the movies – without breaking the bank. Dumaresq Street Cinema in Campbelltown is Sydney's cheapest movie theatre. All tickets for all sessions are just $7.50.
29. For the quad burn, the medals or the thrill of it, if you've ever wanted to scale the 1,500 steps of our most famous tower, Sydney Tower Eye – now's the time to do it. Sydney Tower Stair Challenge takes place but once a year.
30. Conquer a bowl of ramen at RaRa. Put your name down for a table at this tiny Redfern bar where they're using free-range, locally sourced meat and eggs in their surprisingly sweet and clear-flavoured tonkotsu.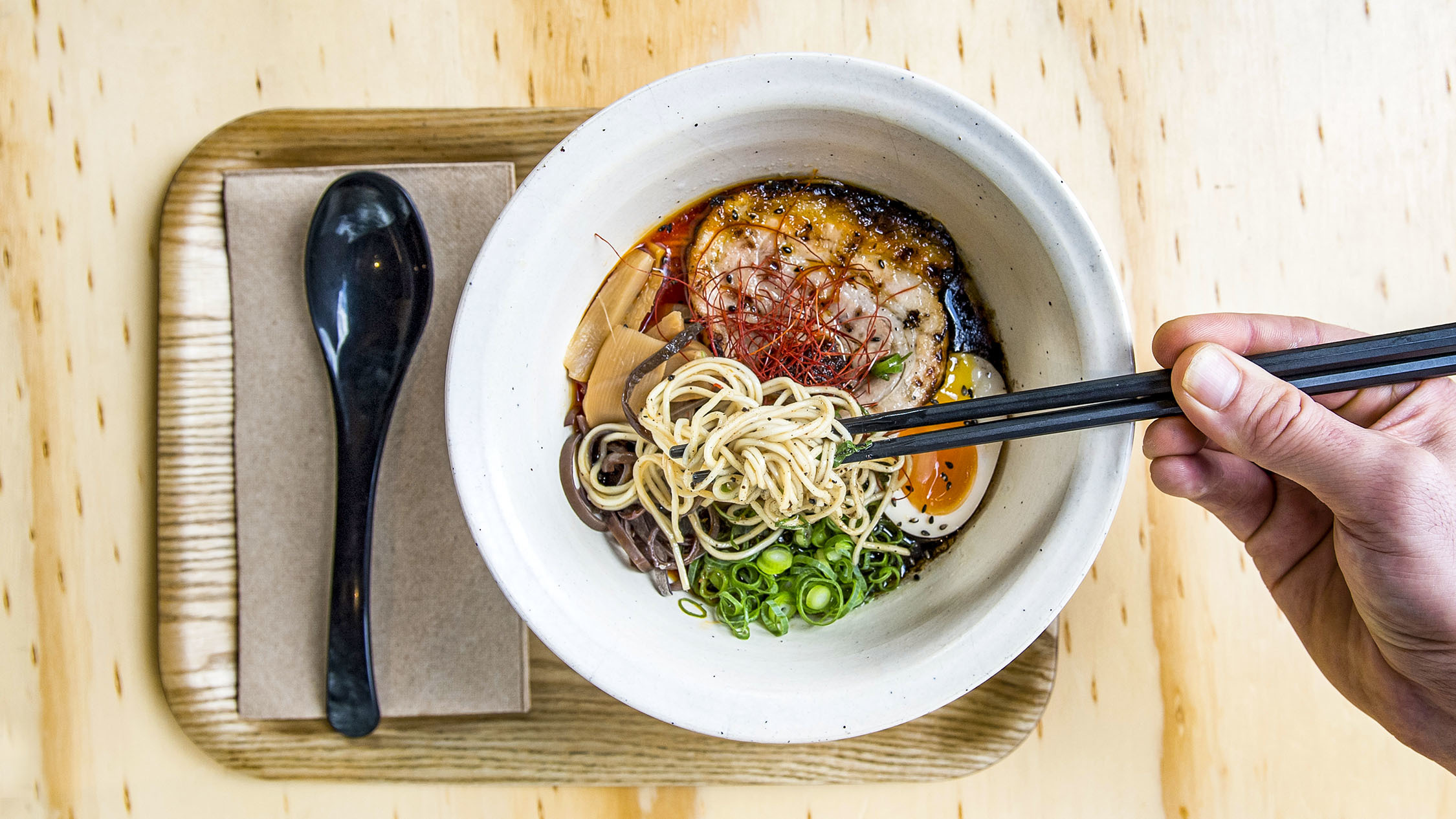 Photograph: Supplied
31. Catch Bangarra Dance Theatre's 30-year anniversary show while you can. Australia's leading Indigenous dance company is celebrating its milestone with triple bill 30 Years of Sixty Five Thousand.
32. Merivale practically gives away their booze at this time of year. They're running a 49 per cent discount on all drinks ordered in June at every single one of their venues.
33. If you're a fan of moody drinking dens and musical storytelling, the Chamber Project should be your go-to event this winter. It's a semi-regular evening of classical music hosted in the low-lit, underground Surry Hills bar, Soultrap.
34. While we probably won't see snow in Sydney, you can play pretend at an Antarctic season inside the cosy and extremely fancy Igloos on the Pier. You sit inside a bubble furnished with furs while you dine on hearty winter feasts.
Photograph: Supplied
35. Europhiles can indulge in festive winter fare at the German International School's German Christmas Markets. Kids love the marshmallow toasting and the traditional glühwein (mulled wine) hut is a favourite with grown ups.
36. Warm your cockles with smooth jazz, old-school funk, blues and experimental bands at the stalwart music hangout Venue 505. They've got live shows six nights a week and most are free entry.
37. Stacking it into the waves on your first surf lesson is embarrassing in the height of summer (so many tourists!) Take advantage of the winter discount at Let's Go Surfing –three two-hour lessons for $185.
38. If you just can't leave the house unless the BOM says it's 27 degrees, perhaps you need to lay down in a heated room and pretend it's exercise. One Hot Yoga keeps its rooms heated to 21˚C, 27˚C or 37˚C for yoga and Pilates.
39. When it's cold, wet and miserable there's only one thing left that'll lift your spirits – acting like a child. Adult playground B. Lucky and Sons is a neon-lit fun house where you can play Mario Kart, Space Invaders, Air Hockey, the Claw, and many more classic arcade games.
Glide into winter
We've found chilly pop-up rinks during winter and permanent icy fun in Sydney for the whole family to practice their ice skating twirls, double axles and graceful tumbles.
Warm up from the inside out
The mood for noods? Well, look no further than these top bowls of steaming, delicious noodle soup on offer across the city.
Best selling Time Out Offers