Sydney loves a queue. It tells us that what's at the other end is so good it's worth your time as well as your money. There's an art to the queue and sometimes it's part of the whole experience. Old hands at the waiting game know the secret hacks, including which ones are worth it, when the best time to go is and which queues to skip altogether. Behold, our queue-rated list of the best orderly lines you'll find in Sydney.
1. Mr Crackles Carryout
At this mainstay for late-night snacking the queuing is part of the fun – you've got people swaying slightly as they wait for their booze-busting pork roll, and loud music to keep the party vibes high. Think of it more as an interlude in your Saturday night hijinks.
2. Kitchen By Mike at Sydney International Airport
You're through customs and you flight isn't for at least two hours if you like to play by the airport's rules, so genuinely all you have is time to kill. Spending it in the queue here at least guarantees a really good farewell coffee to Sydney, and perhaps a tiny bacon roll before you're subject to airline food for the next 24 hours.
3. Emperor Puffs
The queue outside this Dixon Street window serves an important part of the process, because it means by the time you make it to the front your hot, cream-filled cakelets are fresh off the machine, and the fact that they don't allow photography means no Instagrammers hold up the streamlined efficiency of this dessert hot spot.
4. Hubert
They don't take bookings for fewer than six people, and you can't tell if there's a long wait list until you get two floors underground. But happily they have a bar set up to coral would-be diners, and it's entirely possible that while you're here you decide a dinner of Martinis and a steak frites at the bar will do the trick, thus negating the queue entirely.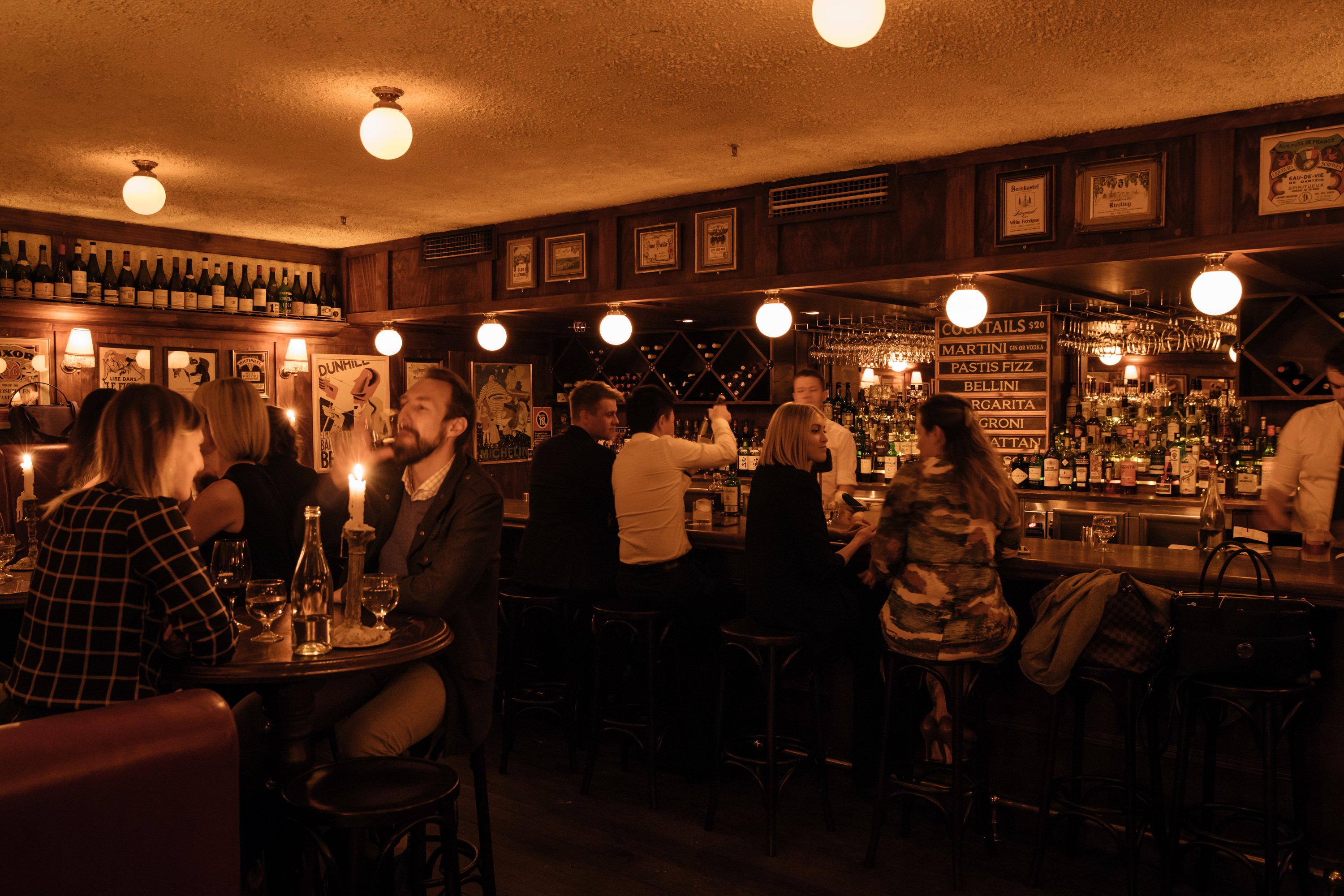 5. Iggy's
Yes, we know queueing for your daily bread sounds unnecessary but this is widely considered Sydney's best, and if you don't queue they'll sell out, so that's the devil's bargain you make.
6. Chinese Noodle Restaurant
The genius part of this popular dumpling operation is that they hand you menus when you arrive and take your order before a table is free so that by the time you sit down your food is ready. It also means there's no lingering – the bill lands as soon as your last dumpling is claimed.
7. Brickfields
Every weekend it looks like there's a AM house party happening on this Chippendale corner. People are waiting for bread, pastries (the Persian love cakes are excellent), coffee, and the very devoted are eyeing off a table for a sit-down brekky. It's like one big community meet-up, and being a bakery you can decide how much time you want to commit – is it a grab and go or are you here for the long haul?
8. Black Star Pastry
You know why you're here, they know why you're here. Everyone is here for the watermelon cake, which is why it has its own menu with clear pricing and sizing so that the vast majority of people queueing know what to ask for as their turn comes. The rest of the queue are likely to be local and also know what their regular order is so this is not a line that lingers.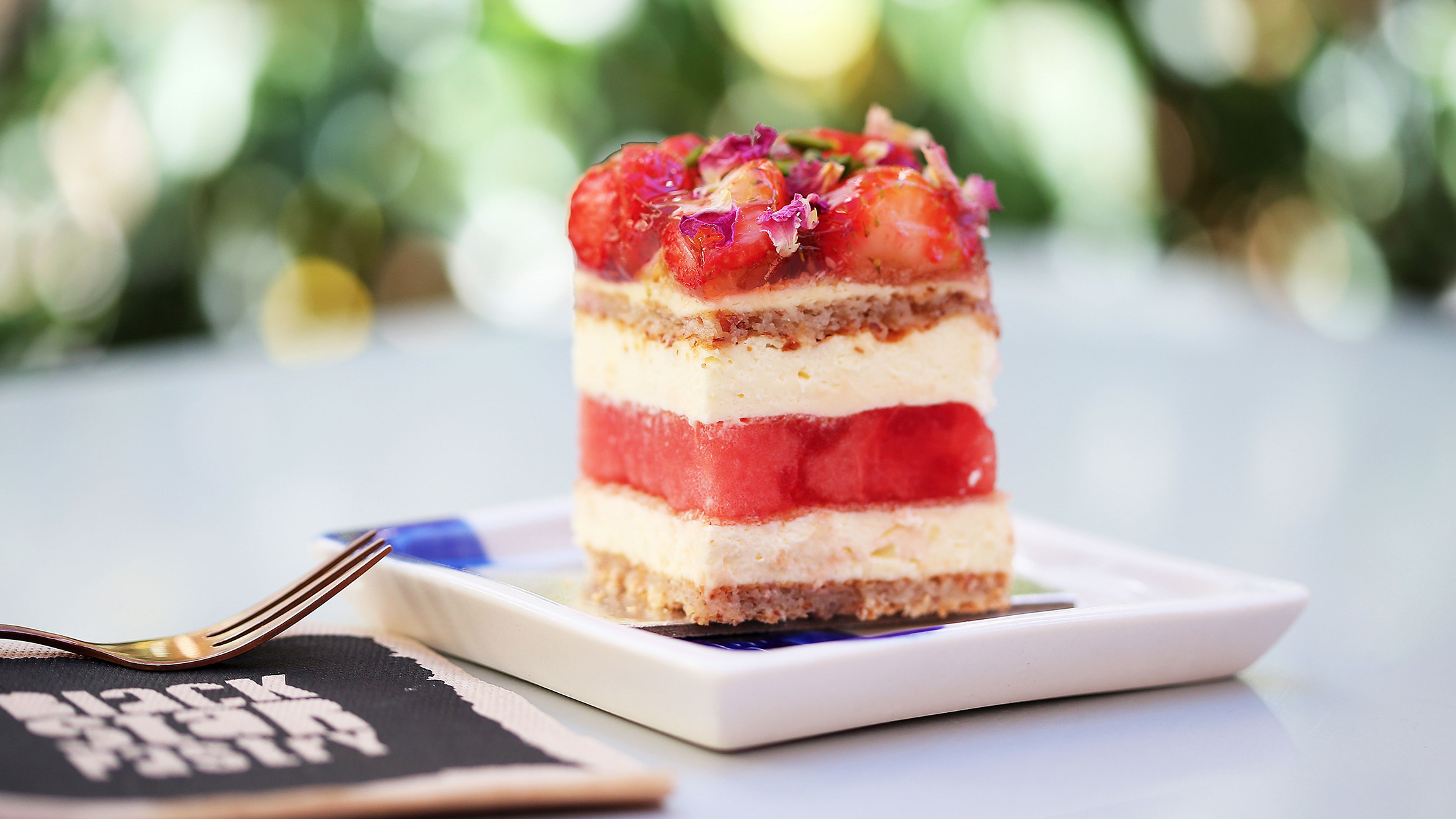 9. Bacon and egg rolls at Orange Grove Markets
Newcomers might baulk at the queue that has been known to snake through the market on a Saturday morning, but old timers join at the end irrespective of its length because they know that the wait is never as long as it first appears – after more than a decade these guys could teach efficiency to the Swiss.
10. The Boathouse Shelly Beach
There are few places more picturesque to wait for breakfast than the gentle shore of Shelly Beach in Manly. You'll be queueing for a table, and you'll be queueing for takeaway, but while you wait for your coffee, smoothie and brekky roll you can look out at the water and give thanks to the water quality gods for beautiful spots like this.
11. Indian Home Diner
You need the wait time at this late-night haunt to think about your order. Pick your naan (live a little and get the cheese naan), then with metal tongs they'll smash together pieces of grilled chicken tikka with either aloo chop (fried potato) or an onion bhaji. Finally, pick your curry sauce (butter chicken, vindaloo, Rogan Josh or korma) and watch them fold it up into one of the tastiest wraps you've ever had.
If you prefer pre-booking to walking in, here are Sydney's 50 best restaurants for your dining entertainment.