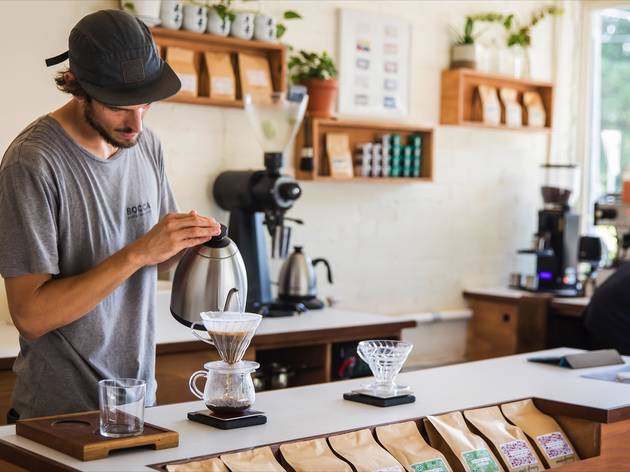 Sydney's best coffee roasters that deliver
There's no need to sacrifice quality beans if you're brewing at home
Mornings are a very good time in Sydney. We've got more than a handful of beautiful walks and ocean pools that invite you to start the day on the right foot, incredible breakfasts and a CBD full of excellent coffee. Sure, it all gets a bit pricey, but nobody's stopping you from cutting costs by buying a good loaf of bread, a few bags of top-flight coffee beans and doing the hard work at home. And thanks to the widespread availability of brewing gadgets now available, that's never been easier. Luckily, some of the best roasters in town bring the goods straight to you – and these are the cream of the crop.
Looking for more things to do at home? Here's a handy place to look.
The best coffee on your doorstep
Need some booze?
Thankfully, there are the bottle shops out there that let you browse their excellent wares from behind the safety of a screen, so you can keep the cellar stocked with just a couple of clicks or have the essentials at the front door for when the going gets rough.
Best selling Time Out Offers