The best restaurants in Newtown
Looking for places to eat in Newtown? Check out our dining guide for this rainbow patch of the Inner West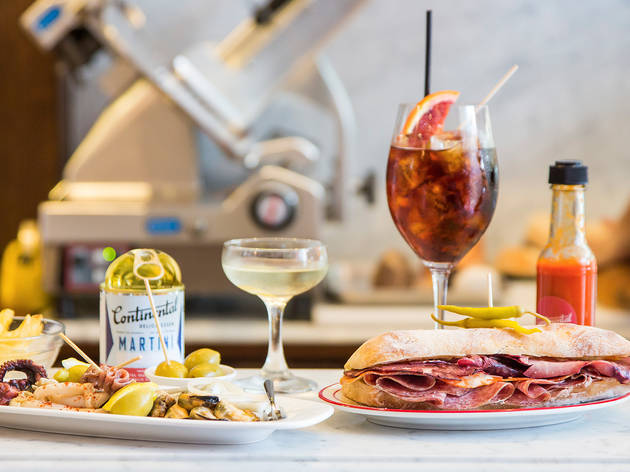 Newtown has been bringing its A-game on the restaurant front for as long as we can remember. You can enjoy everything from five star dining to casual but tasty fare in this rainbow patch of the Inner West, which also boasts some of the best vegan restaurants and Thai restaurants around. Also make sure you venture to the fringes, coot a little further and For more dining inspiration, check out our guides to the best Surry Hills restaurants, Bondi restaurants and Darling Harbour restaurants.
RECOMMENDED: The 50 Best Sydney Restaurants
The best places to eat in Newtown
How about a drink after dinner?
From dog-friendly brewery bars to moody cocktail dens, neighbourhood wine bars, indie boltholes and rock-n-roll burger bars, Newtown's got 'em all.
Cruelty-free dinner ideas
It doesn't matter if you're a full-time herbivore or just dabbling in some cruelty-free alternatives, these are the best vegan restaurants around Sydney, from a cheese-free slice at Gigi's Pizzeria to a plant-based burger from Soul Burger. Or maybe it's yum cha that's calling your name. It's all here and totally meat and dairy-free. Want more? Check out Sydney's best vegetarian restaurants.
Feel like Thai for dinner?
In Sydney, there's good Thai and there's great Thai, and we're all about the latter. From the best deep-fried snapper to the finest pad Thai outside of Chang Mai, here's our list of the best places to get your Sydney-Samui on in town.