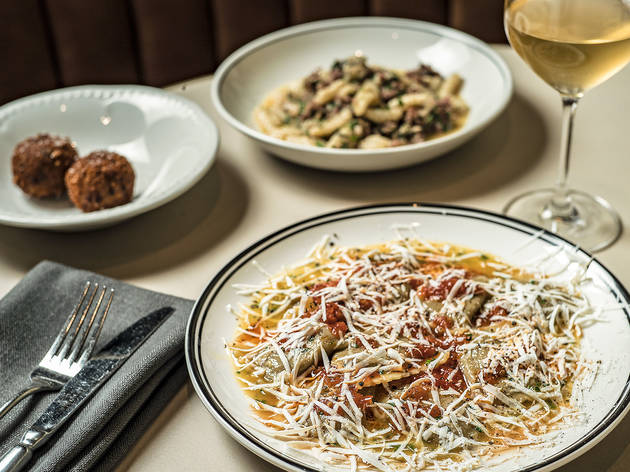 The best Italian restaurants in Sydney
From fine dining to casual eating to classic pizzerias, it's our ultimate guide to Italian in Sydney
Italian food is the unofficial second cuisine of Sydney (the first being Thai). Many of the city's best fine dining and casual eateries have heavily Italian influenced menus, and while good pizzerias and dirt-cheap red sauces places are harder to find than the poshest stuff, there are still spades of options to choose from. We've picked our favourites from every style, so no matter what mood you're in, there's something here for you.
Not in the mood for pasta? There are also killer spots for Indian, Japanese and Korean in Sydney.
RECOMMENDED: The 50 best restaurants in Sydney.
The best Italian restaurants in Sydney
After a slice?
Throwing all carb-caution to the wind, Time Out Sydney has gone on an eating rampage through Sydney's pizza restaurants to track down the city's best. You're welcome. Now get thee to a pizzeria!