Poho Flowers owners pick out their favourite places in Potts Point
Local florists Ed West and Dan Scala tell us what they love most about the 2011 postcode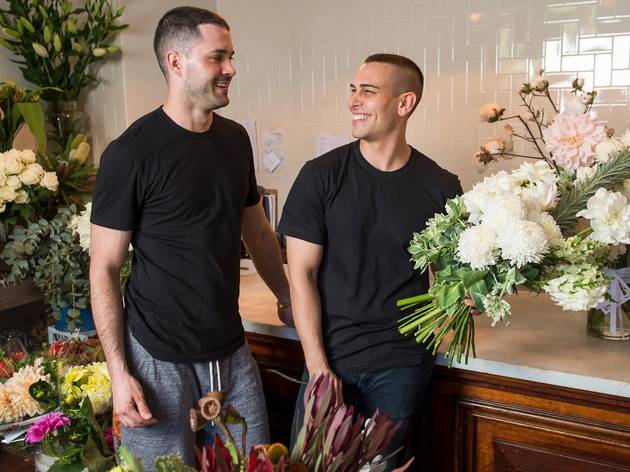 1/9
Photograph: Cassandra Hannagan
2/9
Photograph: Cassandra Hannagan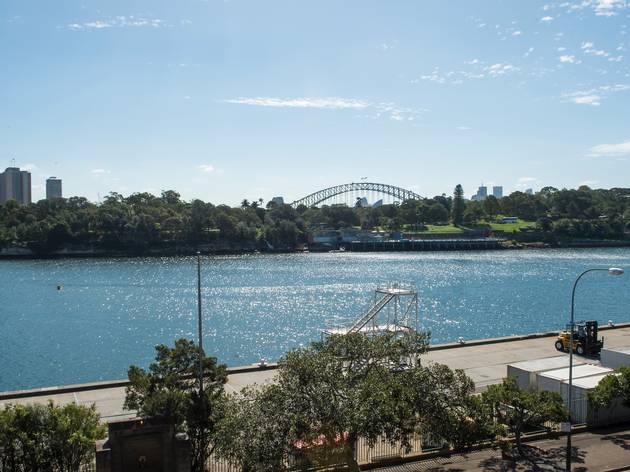 3/9
Photograph: Cassandra Hannagan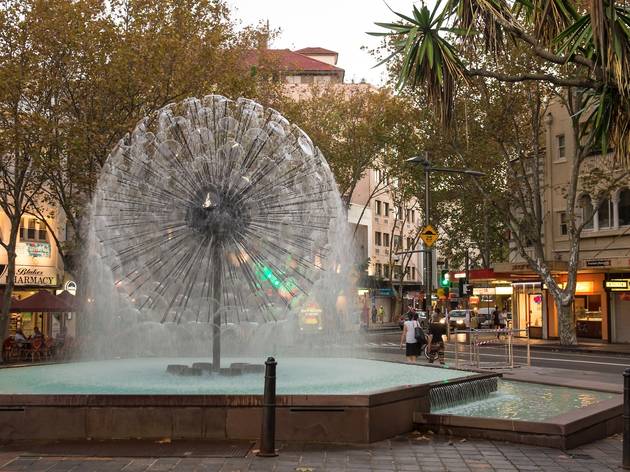 4/9
Photograph: Cassandra Hannagan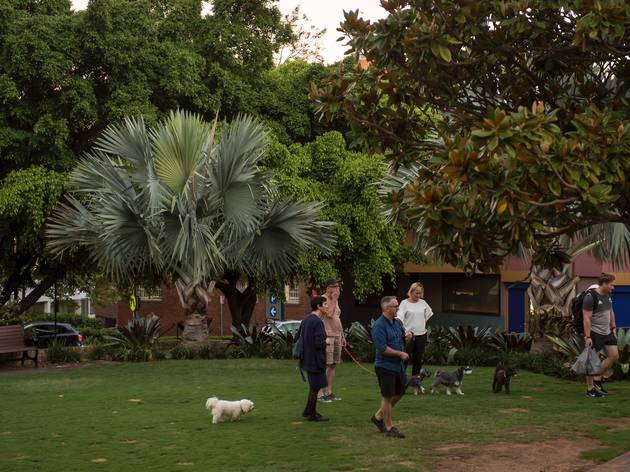 5/9
Photograph: Cassandra Hannagan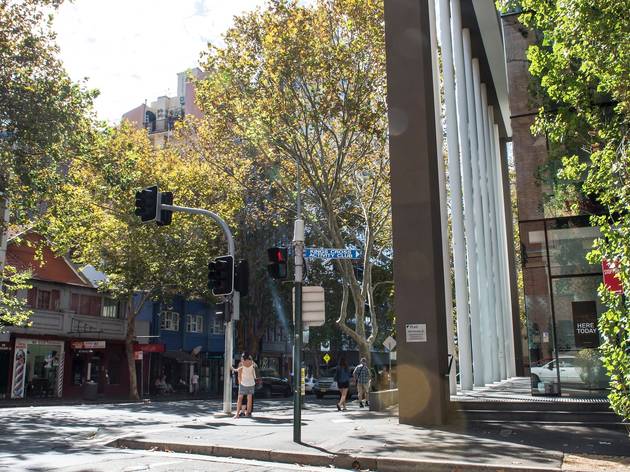 6/9
Photograph: Cassandra Hannagan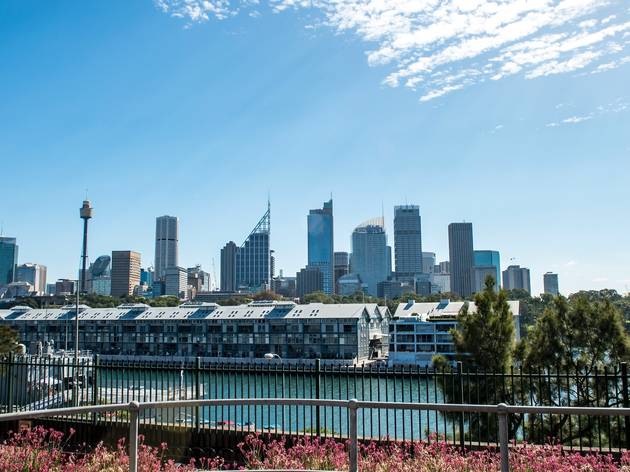 7/9
Photograph: Cassandra Hannagan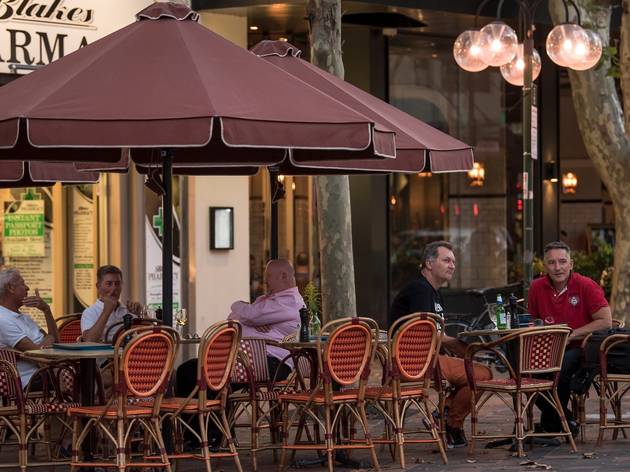 8/9
Photograph: Cassandra Hannagan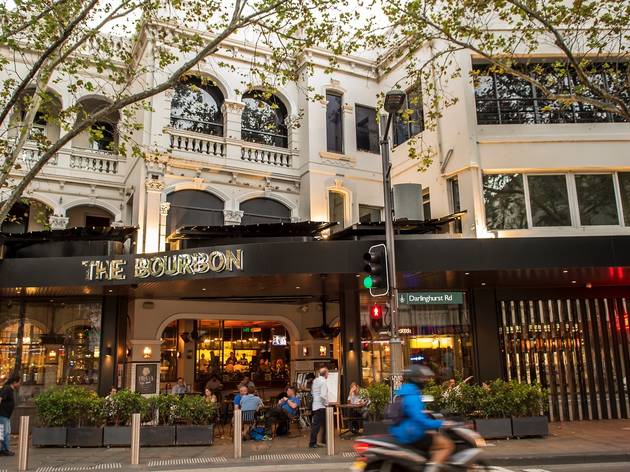 9/9
Photograph: Cassandra Hannagan
Ed, how did Poho Flowers get its start?
I bought Poho three years ago. It's an established business that's been around for years, but it's had a few lives. Co-owner Dan [Scala] and I now are taking it into that next phase. We have the same product to a certain extent – we work with the same materials. So it's how you package them and deliver them, all those little extra things, that we're working on. We've just re-shot our entire website and have a whole new look and feel... new bags, for example.
Like a brand refresh? What else is in the pipeline for your local business? Complementary products. At the moment our candles are Australian made. We're looking to partner with another local brand in the near future. Our chocolates are made, like, 300 metres down the road at Kakawa. They're all handmade on-site and really beautiful.
Do you work with native or imported flowers?
We're very lucky in Sydney that the climate is ideal for so many things. Probably 80 per cent of our stuff is grown locally. The only imported things we buy are roses, orchids and anthuriums.
And, the obvious reasons aside, why shop small and local in Potts Point?
Five or seven years ago, people probably would have said retail was on the way out, but I think retail is bigger and better than ever. Particularly for us. We're in a unique position in the most densely populated suburb in the country, though it definitely has a village feel – people like to support local business here. We'll go to the market and buy specifically for customers without an order. We know what they like, if they come in we'll say 'We saw this and bought it for you. If you want it, it's yours.' I don't think you can get that from, say, a Woolworths. Flowers are a luxury item, so people want to come in and watch them be wrapped and put together beautifully.
Where do you like to eat out locally?
Primary Coffee Roasters is a favourite of ours and Room Ten is awesome as well. We go to Fratelli Paradiso, down the road, for breakfast, lunch and dinner. There are some great local specialty stores, too, like Macleay on Manning and Becker Minty. Both of those shops are great supporters of us, so if they're doing installations they'll come to us for flowers. We joke that you can't walk down the street without saying hello to ten people.
Where do you stop for a drink after work?
Monopole for a cocktail. Even Yellow, their sister restaurant. Dear Sainte Éloise across the way from here is a good restaurant with a cool [wine] bar. When we finish work and we're sitting having a drink at Dear Sainte Éloise looking out at the laneway we joke that it's basically like dinner and a show because you literally have people of all stripes walking by.
How has the neighbourhood changed since you guys set up shop?
I think probably from the [El Alamein Memorial] fountain down, the retail landscape has evolved a little bit and a few newish places complement what other people do. I think as the Cross transitions to a more residential area, it will undoubtedly have a positive impact on us.
What do you like about working in Potts Point?
The community aspect. For example, we've got one really nice customer who bakes muffins for us. She'll come up in the morning with a huge tray of them! And another local, a lady who owns a real estate company, she brings the girls [in the shop] croissants and pastries. People will randomly drop in a cake, especially when they know it's someone's birthday. It's very much like everyone talks to and looks after each other.
If Potts Point had a flower what would it be?
From a sales point of view, probably the biggest would be hydrangea. We could sell hydrangea for days. It just walks out of the shop.
Share your local love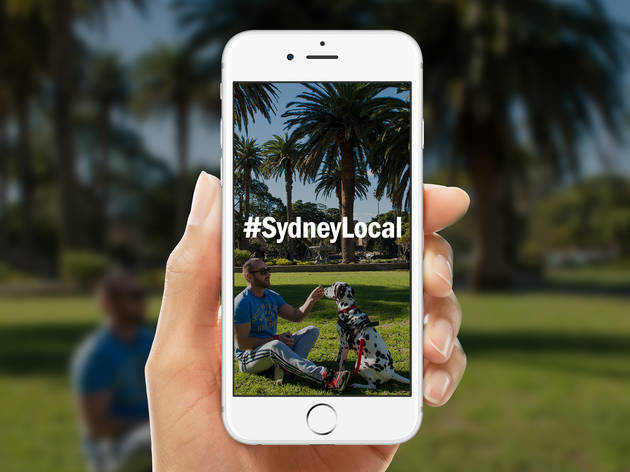 Do you have a local business or favourite Sydney spot that deserves some love? Give them a shout-out using the hashtag #SydneyLocal, supported by the City of Sydney. There's a chance your post will be featured on the City of Sydney's feed, or on Time Out Sydney's Instagram account.